Digital transformation is not something that happens all at once. One could argue that it does not happen overnight, either. During the pandemic, many companies were forced into this reality, however. Although it can take years for some companies to realize the perks of SaaS delivery models over on-premises models – not many had that luxury during the pandemic.  
Many were forced to adopt technologies they had never leveraged before, in hopes of enabling seamless work from home/hybrid working environments for employees.
Software delivered via the cloud – can lead to more agile enterprises, something a growing number of companies have begun to concede. It is either facing that reality – or in some cases – ceasing to exist. Especially if you compare the technology to its dinosaur of a cousin, one hosted on-premises – SaaS solutions can deliver immeasurable perks.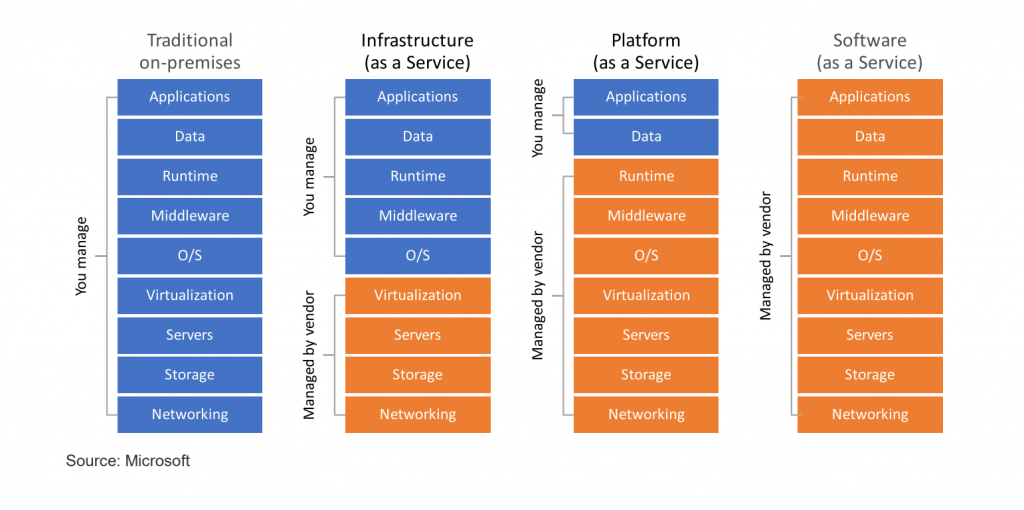 The fact that you can integrate voice, video, chat, and SMS capabilities via programmable APIs into current tech stacks is a godsend for many organizations. And former (legacy player) Avaya – a contender for CPaaS leader status – has just partnered with Microsoft (Azure) to deliver its CPaaS offerings – leveraging Azure architecture.
What We Know About the Deal
Avaya OneCloud CPaaS (Communications Platform as a Service) now integrates its voice, video, chat, and SMS capabilities with Microsoft Azure's Communication Services. 
I reached out to Steve Brock, Head of CPaaS Solutions Marketing, Avaya – to get more info regarding the deal. According to Brock: "One of the important capabilities Avaya OneCloud CPaaS offers is global carrier coverage – which enables customers to purchase phone numbers in multiple countries." 
He noted that integrating OneCloud CPaaS with Azure Communication Services will expand these capabilities by taking advantage of Azure Communication Services. 
"This global expansion will enable users to – seamlessly search for, purchase, and use Azure Communication Services numbers through Avaya OneCloud CPaaS." 
And this is precisely the point, access to a whole new market. Now, Avaya CPaaS customers can build use cases once – with use cases instantly being made available globally across the channel or touchpoint of their choosing.
Tightening CCaaS Ties
Avaya also says it has tightened the integration of Avaya OneCloud CCaaS and Microsoft Azure. They have done a lot to revamp the partnership; so far, having: 
Globally expanded the availability of Avaya OneCloud CCaaS (Contact Center as a Service) hosted in Microsoft Azure.
Avaya OneCloud CCaaS is now natively integrated with Microsoft Teams via the Microsoft Teams Connected Contact Center Certification Program.
Avaya SBCs is now certified for Microsoft Teams Direct Routing and Media Bypass and complements Avaya's OneCloud CCaaS solutions.
Avaya OneCloud CCaaS integration with Microsoft Dynamics 365.
Access to a Highly-Penetrable Market 
The move will give Avaya access to a bustling and vibrant market – and a ripe one at that. The last time Microsoft reported financial figures was in April 2021, when it reported its third-quarter results. At the time, revenue for its intelligent cloud sector was $15.1 billion and had experienced an increase of 23%. 
Microsoft's server products and cloud services revenue increased 26% – a rise driven (in large part) by Azure revenue growth of 50%. With the Avaya-Azure deal widely celebrated as a knowledgeable one by industry analysts – Brock said the partnership has a ton of implications, too: 
"Anyone can enable best-of-breed, real-time communications services with Avaya OneCloud integrated into customer applications and services built and managed at scale with Microsoft Azure Communications services."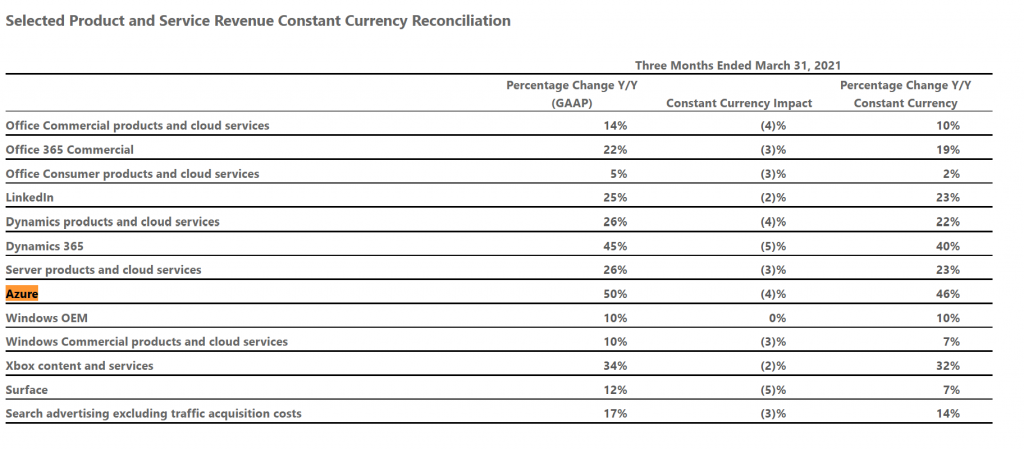 CPaaS (Communications Platform as a Service) is the answer most companies seek – with some not even knowing that is the case. The ones that suffered the most – particularly – due to high call volumes during a pandemic – do get it. At least that is the hope.  
Data certainly suggest that some companies are catching on. As we head into 2022, IDC notes that CPaaS demand is on a steady rise. Researchers there say that the CPaaS market was worth $2 billion in 2016. By 2024, IDC predicts – that number will hit almost $18 billion.
Savvy companies have leadership with their finger on the pulse, and these folks likely recommended implementing CPaaS capabilities into their tech stack. This includes; airlines, hospitals, restaurants, and plenty of other businesses/non-profits that suddenly became overwhelmed with massive call volumes and customer requests. 
CPaaS solutions enable companies to add communications features to existing software platforms; without building any backend infrastructure. To put it simply – you can enable advanced communications capabilities like voice, video, chat, and SMS functionalities without coding. 
That kind of level of ease means that businesses can build custom-made platforms specifically tailor-made for their unique needs, agility that can open many doors for organizations.
The Appeal of No/Low Code "Development"
The most prominent perk of the deal will be the reach and scale the offering will soon have, thanks to Microsoft Azure Communication Services, which can handle the combined global reach, scale, and functionality to deliver Avaya offerings.
Industry analyst, Tsahi Levent-Levi, talks a lot about the advanced capabilities of the various delivery models offered by comms vendors. He recently penned that there is an increasing number of vendors developing low-and no-code platforms that enable plug-and-play/drag-and-drop-style app building. 
"Today, the focus for CPaaS no-code applications is the flow layer, which focuses on visual design." 
He notes that visual drag-and-drop tools permit developers to build workflows along with interactions without writing code. If they must write code, it is merely a minuscule amount of code. Twilio, MessageBird, and Vonage extend similar capabilities. 
Another way the game has changed – low/no-code lends a ton of access to non-developers, making way for more collaborative efforts in application building, and allows those in various departments to participate in the design process of critical business applications. 
Dissecting the individual parts of the deal, we can very likely expect to see usage figures of Avaya's OneCloud CPaaS platform on the rise in its next round of financial reporting. It will be fascinating to see how the partnership plays out in real-time and how the duo work to refine what customers do/do not like about the CPaaS offering.
This will lead to the eventual maturity of Avaya's OneCloud CPaaS solution if they can get it right.