It is that time of the year again. No, I'm not talking about Fall – I am talking about tech conference season. And Slack/Salesforce has made a splash at this year's Dreamforce hybrid event, announcing several updates to its platform. 
At last year's Dreamforce event, Slack focused on gaining new business in the government space and on enhancing CX, otherwise known as customer experience. At this year's event, Slack introduced many fresh features designed to make hybrid work a more enjoyable and engaging experience, expressly as more folks flirt with the idea of working remotely. 
According to a June 2022 McKinsey survey of American workers, thirty-five percent said they could work from home full-time. An additional 23 percent of survey respondents said they could work from home from one to four days a week, while a mere 13 percent of employed respondents said they could work remotely, at least some of the time.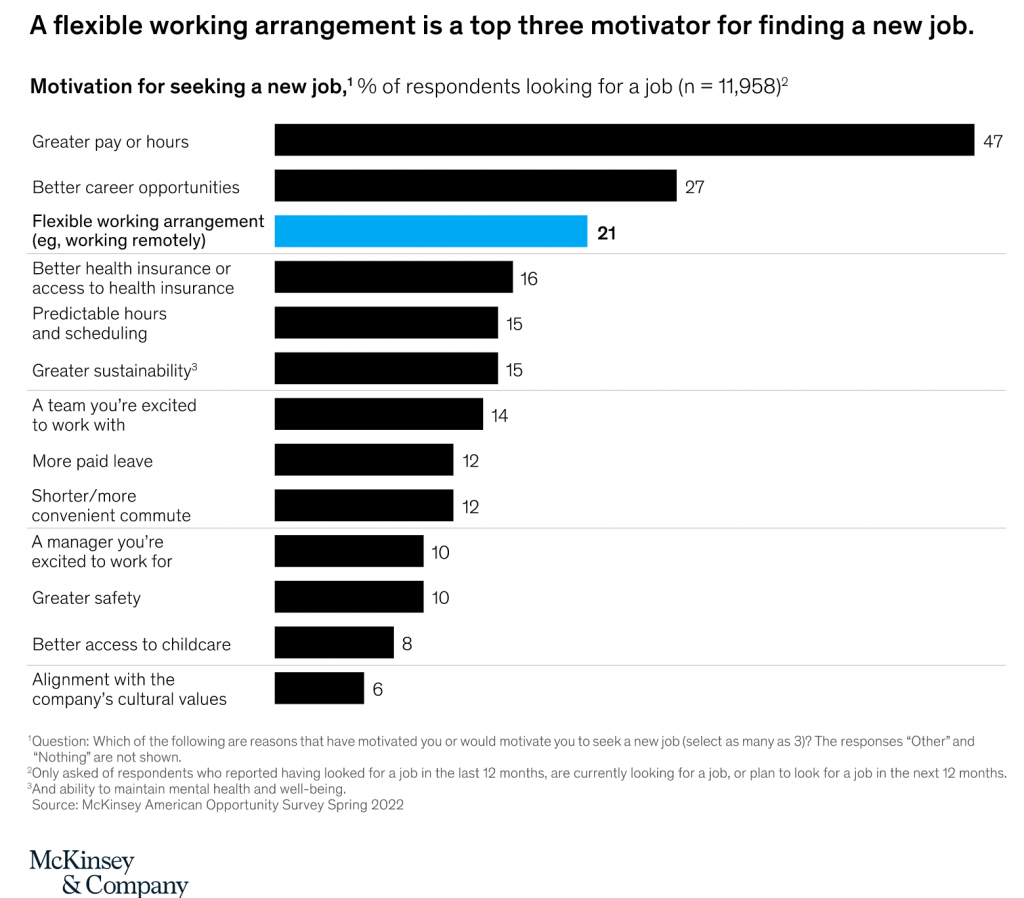 Furthermore, according to forecasters at McKinsey, these folks said they chose not to work remotely, however. What's more telling, a sizable amount of American workers, forty-one percent, said they did not have a choice. With more folks getting the option to work from home at least some of the week – tools like Slack are increasingly important. 
Homeworkers seek tools that enable them to enhance workflows, access knowledge; in an uncomplicated way – and even share files, and Slack says with its latest updates, users can do just that. This is merely the tip of the iceberg; when it comes to the updates Slack announced at this year's CX-focused Dreamforce event. 
Chief among the announcements is that Slack will introduce an all-new Slack platform, for developers – open in beta, along with a new set of developer tools focused on automation of repetitive tasks – extending a faster time to market with principal features. 
If you didn't manage to make it to the first day – you can register and tune in (free of charge) to the three-day event that lasts from September 20-22. Here's what you missed from the first day of Dreamforce. Buckle your seatbelts, as Slack didn't hold back when releasing fresh capabilities to the collaboration platform.
The All-New Slack, Available in Open Beta
Available in open beta, the latest version of the collaboration platform is hyper-focused on enabling developers to automate tasks at a faster rate of speed. Slack said it is about going from idea to implementation faster than in the past. 
Slack's new SDK (is packed) with modular and reusable functions that make it easier to repurpose and swap out code as needed, meaning IT teams may find they cut costs (as a result). They may also experience a reduction in redundant development and even time spent on workflow maintenance. 
Those taking advantage of link triggers within the Slack client; can share workflows from the workplace collaboration tool. All this; is in an attempt to speed up user adoption. Slack said, next year, users can embed workflows in a canvas, which will work to pair critical context with the required next steps to move a project forward. 
In a statement, Slack wrote: 
"As part of the open beta release, you'll gain more end-to-end control to customize your workflows with code. In addition to building custom functions, you can now build custom triggers to define exactly when you want a workflow to run, whether they're set in motion by a user's interaction, scheduled for a specific time and date, or automated based on a system event."
The workplace collaboration app developer also added a library of open source templates; meant to serve as a starting point for apps and local development capabilities via socket mode. In socket mode, instead of sending payloads to a public endpoint, Slack uses a WebSocket URL to communicate with apps.
This ensures one's public HTTP request URL never gets exposed. 
Here's What's Else is New from Slack
Slack Canvas acts much like a native project management tool might behave, sharing a fair amount of the same capabilities. Slack introduced the feature that lets users capture any (kind of) information, find the answers they need, etc. 
The feature lends Slack users some fairly slick capabilities, allowing them to notify colleagues regarding things like project status and it acts as a repository for storing project files. According to Slack, users can leverage the feature for; things like onboarding new hires, sharing executive briefings, marketing campaigns, and general account updates. 
Up next is 'Huddles,' a feature now in general availability. Slack first announced it would introduce a (new feature) called huddles at its annual conference Frontiers in 2021. Via Slack's latest tool: Slack promises to enable employees to save conversation threads and leverage multi-person screen sharing.
It will begin rolling out today and (is set) to become generally available for all users in the coming weeks. 
Slack used to Announce Uber Hack
All this comes on the heels of news that a hacked sent a message to the Uber team via Slack after a teenager used social engineering to gain illicit access to Uber systems. The 18-year-old hacker compromised the data of millions who use the ridesharing app to get around, receive packages, and even food. 
The 18-year-old hacker did not deploy high-level social engineering tactics when targeting Uber employees, who inadvertently let him in. Posing as a member of the corporate IT team – the teen sent a text message convincing the Uber team member to send him a vital password which granted him access.
Following the attack, Uber took its messaging capabilities offline. The hacker announced that he'd hacked the system, via Slack – all the while – Uber employees assumed it was a joke.
This is yet another example of why ongoing education remains one of the most valuable tools in an employee's arsenal to combat hacking within organizations. Uber's domain admin, Amazon Web Services admin, and GSuite accounts were also compromised.
Stay tuned for the latest UCC news, trends and insights here on GetVoIP News.