Throwbacks are all the rage. Especially today, when it seems as if people are seeking to go back to a more simple time in human history. More people dress like it is 1985 than I can remember than ever before. And this fad is not merely happening in fashion, but rather in music, and art; too. It is even making waves in the world of technology. 
Recently, Microsoft announced that it would reintroduce some of its most famous images, including Clippy, Microsoft's 1997 version of a virtual assistant, for Microsoft Teams and Skype users. There are a few other nostalgic images; now available for download on the Microsoft website and they are all free of charge. 
Without further ado, here is a much-needed trip down memory lane. 
Reintroducing Clippy the Paper Clip for Teams/Skype 
Back in 1997, Microsoft introduced the not-so-popular office assistant, Clippy. It later discontinued the intelligent user interface for Microsoft Office.
The animated and interactive character helped users navigate the ins and outs of Microsoft Office. For further context, Clippy was included in Microsoft Office for Windows (versions 97 to 2003), in Microsoft Publisher and Microsoft Project (versions 98 to 2003), Microsoft FrontPage (versions 2002 and 2003), and Microsoft Office for Mac (versions 98 to 2004).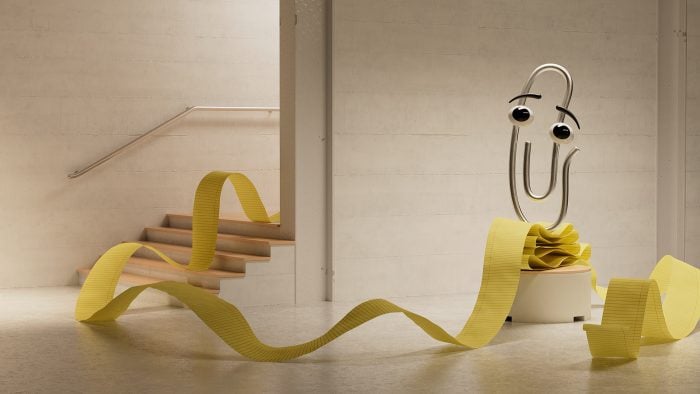 In 2000 the paper clip underwent a redesign. Following the move, the feature garnered a ton of negative attention from Microsoft users.  In a statement, Microsoft even acknowledged the fact that some hate Clippy, writing: 
"The standouts have cemented their place in Microsoft history for different reasons, for better or worse—including Clippy. Whether you love or loathe Clippy, it is hard to (not to smile). Just admit it – when you see it pop up in a meme somewhere." 
Not to worry – Microsoft notes that Clippy will not be a part of Microsoft 365, although the new and improved, high-definition portrait of Clippy should make meeting attendees smile at your next virtual meeting. 
1990s Solitaire Game
Microsoft Solitaire recently turned 31-years-old, having first appeared on Windows 3.0 in 1990. Did you know that the game was inducted into the Video Game Hall of Fame in 2019?
According to Microsoft, it is one of the most played video games of all time, with over 35 million monthly players. "Before meditation apps and scheduled breaks, Solitaire was just subtly there when you needed a little brain break," the collaboration giant wrote in a blog post.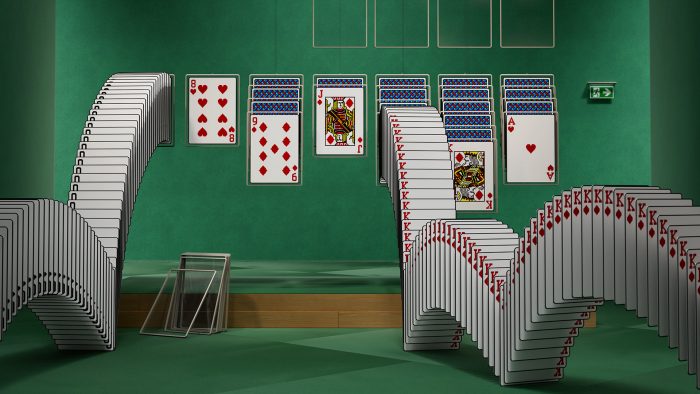 Windows "Bliss for Teams/Skype
The year this next image was taken, Taiwan had its first presidential election, Prince Charles and Dianna got divorced, and Major League Soccer became a reality. The year was 1996, and photographer Charles O'Rear took a photograph in the Los Carneros American Viticultural Area of California's Wine Country. In a blog post, Microsoft commented on the image, noting: 
"Microsoft bought the rights to the stunning image, Bliss, and eventually chose it as the default wallpaper for Windows XP which was released nearly two decades ago in 2001." 
Do you know which iconic image I am talking referring to? Microsoft's iconic rolling hill image. According to Microsoft, Teams users can now access the image free of charge. The image was virtually unedited photograph when introduced, also according to Microsoft.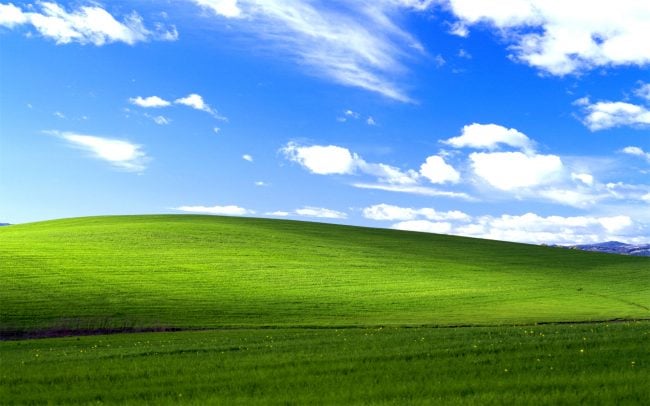 The company did put a new spin on the landscape photograph – now out for Microsoft Teams Meetings. "We shifted the shadows, softened the clouds, and added a dappling of dandelions across the field," Microsoft wrote. 
A Nod to Microsoft Paint
Looking to recapture the magic of one of its (most popular) offerings – Microsoft designers reimagined Microsoft Paint in a new likeness, now out for Microsoft Teams and Skype users. First made popular and introduced in November 1985 as part of the first version of Windows, Windows 1.0., decades later, Microsoft introduced its successor – Paint 3D in 2017.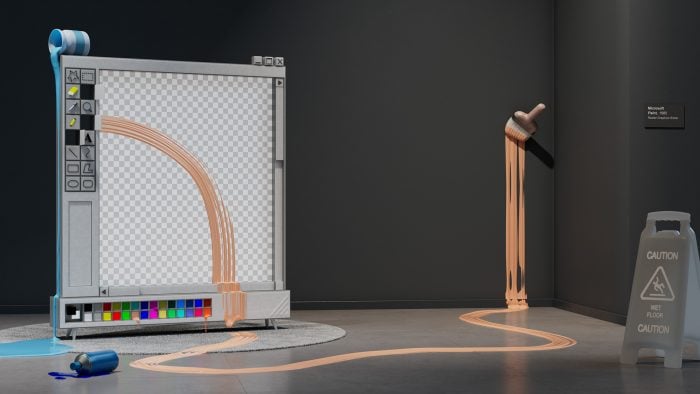 Get in on all the nostalgia, free of charge, and download your Microsoft Teams and Skype retro virtual backgrounds.