Five9 is a developer of industry-leading cloud contact center solutions, one with more than 2,000 global customers, and it facilitates billions of call minutes each year. 
Its pride and joy, the Five9 Intelligent Cloud Contact Center – which extends digital engagement, analytics, workflow automation, workforce optimization, and practical AI. All this, to create more human customer experiences, leveraging the might of artificial intelligence. 
That is Five9's goal, after all, to design a reliable, secure, compliant, and scalable; contact center platform while leveraging AI to deliver the majority of that. The intelligent cloud contact center provider recently added to its fleet of AI-infused CC offerings, adding a new capability to help businesses reshape how they view self-service experiences. 
How so, you might be asking yourself? According to the company, using life-like conversational AI synthesized from human voices. 
Most major providers of CC solutions have some form of IVR technology, none, to my knowledge, are as robust as Five9's will be. That is to say, at least as of yet. But when the technology makes its debut, it could very well act as a game-changer for those looking to enable high-quality IVR to extend better self-service options to customers. 
I explore how and why, below.
Introducing Five9 Virtual Voiceover
Five9 has done something quite avant-garde as of late. It will soon enable contact center users to access high-fidelity synthetic voices – ones they call "virtually indistinguishable from human voices."
It is looking to reduce the time and expense; associated with producing custom voiceovers for static self-service scripts in contact centers. If you need to voice an Intelligent Virtual Agent (IVA) greeting, conversational prompts, or menu options, it will soon become a lot easier and much more affordable.  
According to the Voice Acting Academy, average rates for IVR voiceover talent could cost a business between $50-$200 an hour. Not to mention the time spent editing and on production – that can add up. The pandemic has taught us that not only is this not practical, but it is not sustainable. 
As the nature of business is dynamic; now, even more so, businesses crave capabilities like these as traditionally contact centers have had two options for creating self-service voice prompts:
They could use text-to-speech (TTS) engines from providers like Google and Amazon. 
Or outsource it to voice talent, record each prompt in a studio, then upload the recording to their contact center platform. 
"Now, with Five9 Virtual Voiceover in Studio 7, users can access a menu of synthetic voices, select one that best represents their brand, and type their prompts into an IVA task flow. The audio stream then gets rendered in real-time – which significantly reduces the cost of creating custom voiceovers," Five9 wrote in a prepared statement. 
The process of updating and revising scripts is simple, too. In early 2022, Five9 Virtual Voiceover will be generally available to Five9 Inference Studio 7 users – at no additional cost. 
Powered by WellSaid Labs 
To pull this off, well, let's say – it is not a walk in the park. It requires the help of some carefully selected technology partners.
Five9 now works with Seattle-based WellSaid Labs, a synthetic media company stemming from the Allen Institute for AI incubator. One of the most intriguing elements of the newly-forged partnership is that the partnership will enable Five9 customers to create voice avatars from on-staff voice talent. 
"With the talent's permission and a few hours of recording, WellSaid can create the custom avatar and guide scripting, recording, and audio specs to ensure the highest quality results."  
Likely one of the most futuristic features of them all is the fact that WellSaid Labs lets users create avatars in any language, leveraging the might of AI. This eliminates a lot of barriers for those who do not speak English as a first language, but still want to 'speak' with an IVA for swift responses and hopefully resolutions to queries.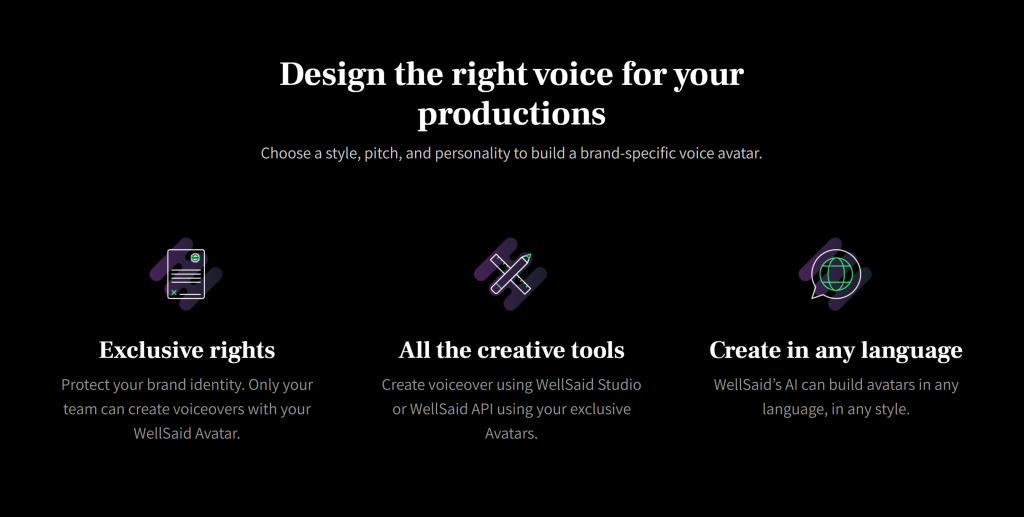 A Digital Workforce of Humam Voice Avatars? 
Five9 used WellSaid's technology to create its custom voice avatar, with Alex Baratta, Ph.D., and Senior Lecturer in Language, Linguistics, and Communication at the University of Manchester. Five9 also enlisted the help of Film and Television Voice Coach Liam French Robinson.
The duo was chosen, according to Five9, thanks to a few key vocal traits determined to be "well-suited for customer service. Dr. Baratta said, pulling it off; is not easy, and it requires examining pitch, volume, speed, and intonation. He continued, stating:  
 "And within those categories, there are micro-level details that contribute to whether a voice gets perceived as warm, engaging, trustworthy, or any other judgments made regarding how we perceive people based on their vocal quality."  
Five9's custom Five9 voice avatar will be available via Studio 7 as will WellSaid's 25 standard voice avatars. It is also set to serve as the voice of Five9 New Hire, an IVA that helps Five9 customers and potential customers learn about deploying IVAs in the contact center. 
This could lead to an even more massive workforce of digital agents, one likely to grow once more realize the value these agents offer in reducing call, wait, and other (key) contact center metrics.
Plenty of Projected Market Growth in IVAs
According to forecasters at Allied Market Research, the intelligent virtual assistant market size got valued; at $ 3,442 billion in 2019. It was and still is, set for much-projected growth, and they say it could reach as high as $ 44,255 million by 2027, growing at a CAGR of 37.7% during the forecast period between 2020 and 2027. 
To blame? Most principally, an upsurge in demand for what the firm calls "effective customer engagement by enterprises." Also, during this timeframe, sectors like automotive and healthcare could become the "most lucrative vertical segments" and (ones) likely to maintain the trend during the forecast period – according to Allied Market Research.
Chatbots, they project, will become quite the 'lucrative' segment, too, with text-to-speech poised to become one of the most significant segments. That's good news for Five9 and WellSaid Labs seem well-positioned to achieve a lot in this area, and could very well make a few breakthroughs in CC technology that make the customer as well as employee experiences a lot better and less of a headache.