Former Twilio Executive, Evan Cummack, joined workplace insights platform developer; Fin as CEO last year. After raising $20 million in the capital, it was clear that the company wanted to disrupt the work insights market. It has been on a mission to do as much with its software that promises to measure aspects of work, including the productivity levels of knowledge workers via the applications they use. 
Said data are then used to help businesses optimize customer support and operations teams. The process involves a lot of interplay between humans and software and Fin is betting on its technology helping pull off some major customer service (CX) feats.
Founded in 2015 by Andrew Kortina, Co-Founder of Venmo, Meta's former Vice President of Product, and Slow Ventures Partner Sam Lessin – the CX firm's original product was voice assistant technology. In 2020, Fin shifted its focus to workplace analytics software development.
I sat down with Cummack to learn how Fin technology is helping some of the world's biggest companies solve some of the most complex CX obstacles.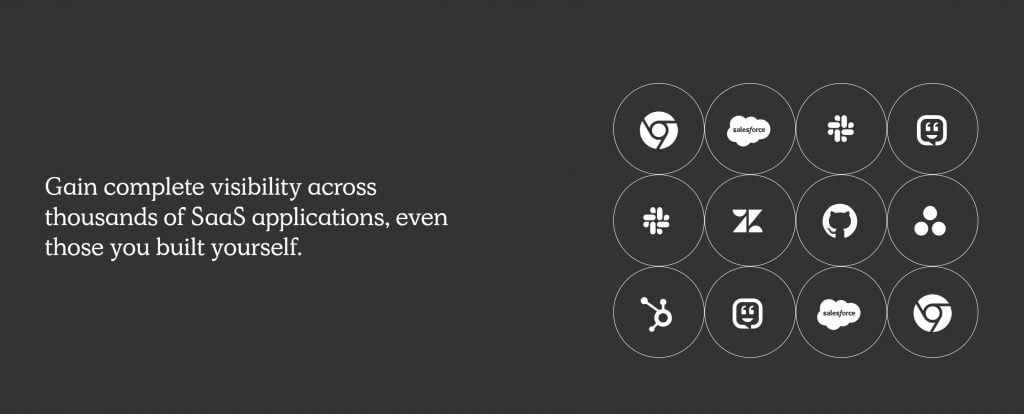 He told me about the origins of Fin's unique customer experience technology, adding: 
"We built a back end tool  and quickly realized that tool presented a bigger market opportunity than the consumer project we were working on at the time:" Cummack shared.
Today Fin builds a turnkey browser plugin that can show how agents work across (a seemingly endless) amount of SaaS applications – lending organizations some unique insights. The hope is to continually allow for training, workflow, and technology enhancement, according to Cummack.
Helping Customers Realize CX Ambitions
Since making the switch to the CX side, Fin has added several big-named clients to its list of paying customers. That includes the likes of Airbnb, Coinbase, Flexport, and OpenTable. Today, support teams from the aforementioned firms all leverage Fin to measure operational effectiveness and hopefully improve processes.
"We launched Fin Experiments last year, mostly inspired by Airbnb's use of our platform, which essentially allows operational managers to A/B test process improvements and then use data to determine the best way forward for larger-scale implementations." 
Fin customers can test out varying responses to the same query and measure which answers result in faster resolutions.
"The theory here is that a company's greatest asset is its people, yet knowledge work remains one of the least measured aspects of modern companies." 
Fin; with the launch of "Fin Experiments," hoped to change the way operations teams measured the processes and effectiveness of their efforts and its technology might best lend a hand in contact center environments. More on that later.
Let's say that a contact center wants to introduce a new SaaS application into the agents' toolkit. Perhaps they wish to test a new template for common customer inquiries? "It could prove too risky to roll out an untested change to thousands of agents without knowing if it will result in an improvement over the status quo." 
Fin CX technology even generates a customized dashboard that compares the impact of individual experiments; compared to the status quo.
CX Tech, Not Only Practical But Game-Changing
Technology like the kin Fin builds is not only practical, but its unique way of collecting data can prove more than helpful for most businesses that deploy the software. According to Cummack, hundreds of hours per CX and customer operations employees often get wasted each year; due to poor capacity training and inefficient use of SaaS tools.
He told me that companies have a massive opportunity to improve productivity, improve costs, and deliver better customer experiences. The challenge remains, how to do so? Technology is one answer to that question. And a robust CX platform might help companies stay compliant with various regulations, improve handle time; and customer satisfaction scores, and even prevent data loss.
According to data compiled by Fin, the average employee spends only 66 percent of their day actively working to resolve customer cases or tickets. Cummack was quick to point out that companies could gain upwards of 275 product hours per agent if they could raise the performance of average agents to match that of top performers. 
Fin and Airbnb, a Case-Study in CX Excellence
Back at CCW (Customer Contact Week) 2021, Andy Yasutake, Global Platform Director, Airbnb, told a hybrid audience of attendees about how access to deeper insights led to greater agility and better CX outcomes for Airbnb. In 2020, most companies experienced regular five-alarm-fires, seemingly constantly putting them out.
They experienced customer service requests in record numbers. Airbnb was no exception. Suddenly millions of employees were to work remotely – bringing on a whole new set of challenges for contact center workers and management. 
"Now imagine handling all of this while having one of the fastest-growing customer contact teams in history and managing itineraries for travelers; all around the globe." Yasutake shared with audience members. 
He is responsible for all customer and community support products, including self-service products, machine learning, data platform products, agent ambassador tools, claims products, and safety products. Such a feat might prove to be a fundamental challenge for any company, but what Airbnb experienced was unique, namely due to the scale of its operations.
I learned that Airbnb leveraged deep process data to thrive throughout the Pandemic. Pre-pandemic Airbnb had a subset of employees who did time/motion studies, physically going into contact centers to look over an agent's shoulder, asking them: "What can we do to improve these processes?" Since that was no longer possible, things had to change. 
Armed with a team on the ground in China, Yasutake said Airbnb was a few weeks ahead in understanding where things (were) headed. Within a few weeks, 80 percent of its business ceased to exist. With things looking not-so-good, suddenly everything changed.
People wanted to travel, which led to Airbnb to exceed its 2019 numbers. "We also went from 4,000 to 10,000 support agents." As such, Fin designed a feature for Airbnb to help understand the correlation between home WiFi speeds and agent performance. 
"We found out that they had poor network performance, how they used systems and tools to make system-wide adjustments accordingly," Yasutake noted. Today, all Airbnb support ambassadors leverage Fin's technology to perform any number of tests to better leverage the tools and processes they use daily.