Avaya recently released its quarterly results, and there was a lot to unpack. Chief-among those revelations was that Avaya's cloud services are doing quite well. While this is no surprise to anyone who follows the former legacy provider, it is somewhat difficult to wrap your head around how it got to where it is today, however. 
Back in 2017, when then: newly-appointed Avaya CEO Jim Chirico took over, nearly all its revenue came from the production of UC hardware. In 2022, that couldn't look any more different. 
In its most recent round of financial reporting, it noted that subscriptions from its cloud, alliance partners, and subscriptions had reached 54% of revenue. That figure even rose 40% from the previous year. What could not be anymore juxtaposed is that software and services added up to 89% of Avaya's total revenue. 
Software made up 67% of total revenue in its most recent quarter. And it's predicting solid outcomes for next quarter, too. 
Avaya Looks to Dominate the Cloud
The Coronavirus Pandemic helped many CIOs and decision-makers come to some fundamental realizations. On-premises communications extend high levels of control over hardware and how it gets configured, but on-prem comms are not sustainable or practical in a (now) mostly hybrid or remote working environment. 
Today, teams are scattered and no longer centralized. This can make it problematic to manage a fleet of physical hardware. And things like integrating on-prem systems with CX tools and other enterprise-grade applications: do not come cheap.  
The value that cloud-based systems extend to companies (no matter the size) is: therefore, next to invaluable. And that can be seen in the agility companies gain when adopting cloud-based communications. Not to mention, employees like members of IT can lose time they would otherwise spend being productive performing manual tasks that: could be automated. 
Avaya is in a much-coveted position; being the most sizable former legacy player that now hopes to dominate the cloud space. Being in that position, Avaya has done wonders in convincing its tons of legacy customers to migrate to the cloud.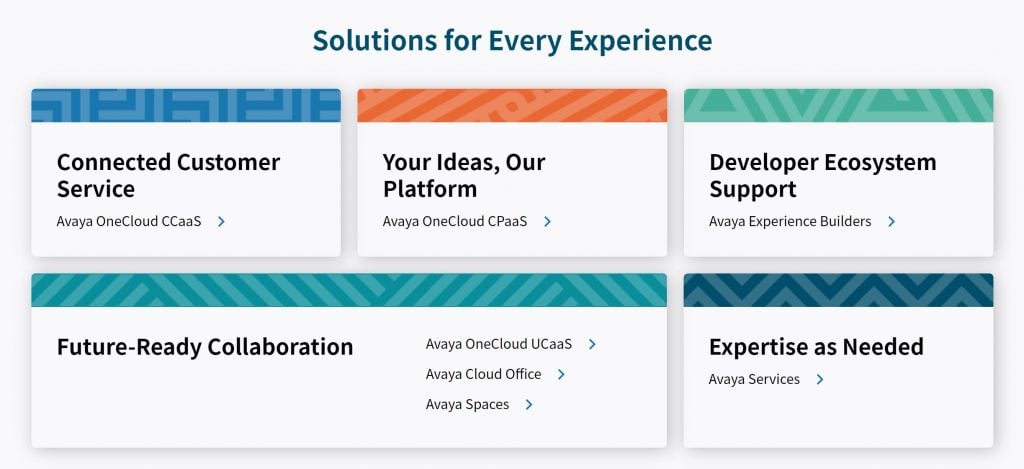 This brings us to this week when Avaya announced that revenue from its OneCloud offering (a CX platform) earned the firm roughly 20% of its annual recurring revenue. Customers in that sector generated the company more than $5 million in annual; recurring revenue. 
What's even more telling of signs of a hope that it will one day dominate the cloud is that Avaya added 1,400 new customers to its roster, expanding its global reach quite significantly. 
It now supports a Texas-based children's hospital, which added 14,000 more seats to Avaya's cloud. It also now supports Watson Clinic, which today leverages Avaya Cloud Office, replacing its Siemens platform for 3,600 agents. This is far from the Avaya that used to report quarter after quarter of revenue declines.
Simply put, being a former legacy leader could (very well) be Avaya's most significant strength is bolstering its cloud figures in the future, a tool it will undoubtedly continue to leverage as it forges forward. 
Covid Boosted Cloud Migration
According to President and Principal Analyst, Metrigy, Irwin Lazar, since the onset of the Coronavirus Pandemic, "the movement to WFH has driven a corresponding shift of UC applications from on-premises to the cloud." 
He notes that: before the pandemic, 23% of companies had adopted Unified Communications as a Service. In 2018, that number was fewer than 12%, also according to his firm's calculations. In 2021 that number reached nearly 65% of company leadership, who now say that the pandemic has made them more likely to use cloud services. He continues, writing in a recent report: 
"Even before the pandemic, 43% of those with on-premises phone systems evaluated or planned to move to UCaaS."
He notes that there are many what he calls 'drivers' for the increasing shift to the cloud to support employees who now work from home in larger numbers. According to the report, those include: 
Reduced costs: thanks to paying only for what you need. There's also an element that eliminates staffing and maintenance costs for on-premises software and hardware.

Improved flexibility: and the ability to scale up (and down) on a need basis. 
Faster access to rapidly emerging, increasingly AI-powered features, which Lazar notes are the kind that offers potential to improve collaboration experiences. 

Increased resiliency – via leveraging a cloud provider's highly-available and often globally-distributed application infrastructure.
Avaya has, during the COVID-19 Pandemic – beefed up its tech when it comes to extending tools that lend advanced work-from-home features for nearly all sectors, no matter how niche. Most recently, it demonstrated its ambitions for the cloud, entering into a strategic partnership with Microsoft: one that will deliver its CCaaS capabilities on Azure Cloud. 
Transitioning to the Cloud is a Continuum 
Some say Avaya is not moving fast enough to onboard more of its customers to the cloud. Since it is called a digital transformation – I will have to; respectfully disagree. A transformation never happens overnight, at least not one worth its weight in gold like the kind Avaya seeks.
The good news is that that transition is well underway for a good portion of Avaya customers who now understand that the cloud is not only the future, but it is practical, and it will save them money in the long run. Once this concept gets fully realized, I believe that Avaya' will become an even larger leader in cloud technologies and for many peripheral services – just as it did in the on-prem space. 
That trend toward further cloud adoption also shows no signs of losing momentum: as Avaya's financials (would) suggest. It seems to be a mere matter of time before the fruits of Avaya's labor start to blossom, and its numbers will (truly) reflect the nature of the company's success. 
Thus far, Avaya has; and continues to defy many of the odds placed against it. With the steady leadership by Chirico (since 2017) and leadership on the OneCloud front: it seems that Avaya is well on its way to cloud dominance. 
Though the Pandemic has provided some incentive, it is key to note that the Avaya of today has been a long time in the making. The Pandemic simply gave the firm a platform to showcase what its technology could do.