Let's be honest: cold calling is laborious.
Reaching out to strangers who have never shown interest in your product or service requires immense patience. You need to be persistent in your effort and have very thick skin.
But while some say that cold calling is "dead," statistics show that it's still very much alive and is a powerful sales tool when appropriately leveraged. If 82% of buyers accept meetings with sellers who contact them, then cold calling is still a solid sales strategy.
The truth is that cold calling is an art, and it needs to be practiced and perfected. There are, of course, several surefire strategies to follow if you want to increase your success rates.
So, are you ready to take your cold calling game to the next level? Keep reading for 30 of the best cold calling tips and scripts to help you land that meeting, demo, or sale.
Contents

1. Start With a Personalized Greeting
There's no shortage of information out there on your prospect, both on LinkedIn and on social media. Still, 82% of B2B decision-makers think sales reps are unprepared. So, it pays to do your research and start with a personalized introduction.
Here are a few ways you can personalize the introduction:
One of my colleagues went to [UNIVERSITY]; what did you major in?
I noticed you used to be at [PREVIOUS EMPLOYER]. Did you enjoy working there?
I see you used to work in [FORMER DEPARTMENT]. How's the shift to your new role been?
If they're receptive, continue the conversation but don't forget to still focus on your objective.
2. Make a Detailed Follow-Up Call
If you're calling someone back who seemed interested in your product or service before, chances are they already know why you're calling back. The best approach here is to follow a script like this one:
Hi [NAME], I just wanted to reach out again regarding [PRODUCT/SERVICE] as requested.
As I mentioned earlier, our [PRODUCT/SERVICE] helps people achieve [RESULT]. This is just a quick call to see if we might be a good fit. 
3. Provide Value Right Away
Sometimes it's better to cut to the chase, and you may have a better chance of convincing your prospect. Try a script like this:
Hi [NAME,] do you have a minute? I know that you're busy and I respect your time, so I'll be quick. 
If my research is correct, I can imagine that [COMPANY] is interested in [END RESULT]. 
I'm calling to tell you about our [PRODUCT/SERVICE], which can help you generate [RESULT].
We can offer [BENEFIT 1, BENEFIT 2, BENEFIT 3], and I'd be happy to show you how if you'd like to connect for a quick demo. We've already helped thousands of companies achieve these results, so we have a proven method.
This type of script lets your target know right away what you're selling, what's in it for them, and where the value is.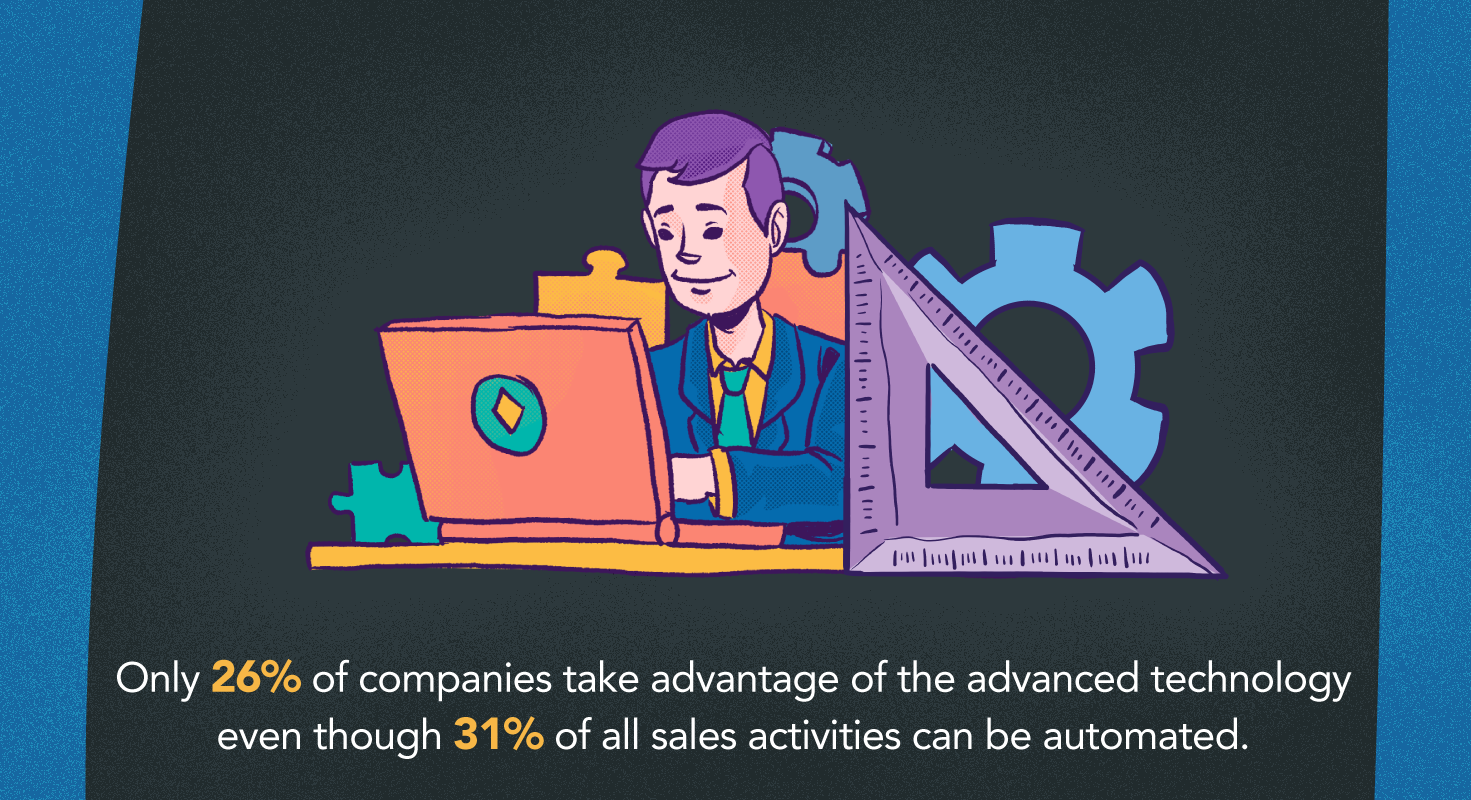 4. Use Technology Whenever You Can
Use cold calling software to save time and energy to automate the most tedious parts of sales and cold calling. In addition to CRM management, you can also automate dialing, phone tree management, call recording, follow-up scheduling, and waiting on hold. Today you can automate 31% of all sales activities; still, only 26% of companies take advantage of these tools.
For example, outbound marketing expert, CIENCE, has been using progressive dialer software as part of its cold calling strategy. This tech connects a sales rep to a call only if a real person answers it. This not only speeds up the dialing process but also improves agents' productivity and time efficiency.
5. Share a Special Offer
An excellent strategy for companies is to create an attractive, limited-time offer and share it during the call. It can look like this:
Hi [NAME], this is [NAME] from [COMPANY]. 
We help companies generate [RESULTS] by [SPECIFY HOW YOUR PRODUCT OR SERVICE CAN HELP THIS POTENTIAL CUSTOMER]. 
We have a very special offer for you. You will get a 20% discount if you sign up within this month. Let me offer you a short virtual tour, whenever it's convenient for you, to help you make the decision.
The trick here is not to sound spammy. People get bombarded every day with deals and offers, so you really want to make your pitch sound interesting and cut to the chase when it comes to the added value it provides.
6. Change a Negative Response into a Positive One
Usually, when you call and people ask if they can call you back, it's a nice way of saying they're not interested in your product. But what if you have the perfect response to their disinterest? It could look like this:
Hi [NAME], this is [NAME] from [COMPANY]. 
I'm calling to tell you how our [PRODUCT] can help your business.
Thanks, yeah, can I call you back another time?
Many people tell me that, but they never actually call back. If I can just have 2 minutes of your time, I can tell you more about our [PRODUCT]. I believe it can really help you generate great results.
If you can turn their initial "no" into a "yes" and convince them to listen to you for just a few minutes, you've got a better chance of turning them into a lead. If they still insist—perhaps they're really busy— ask them about a convenient time to call them back.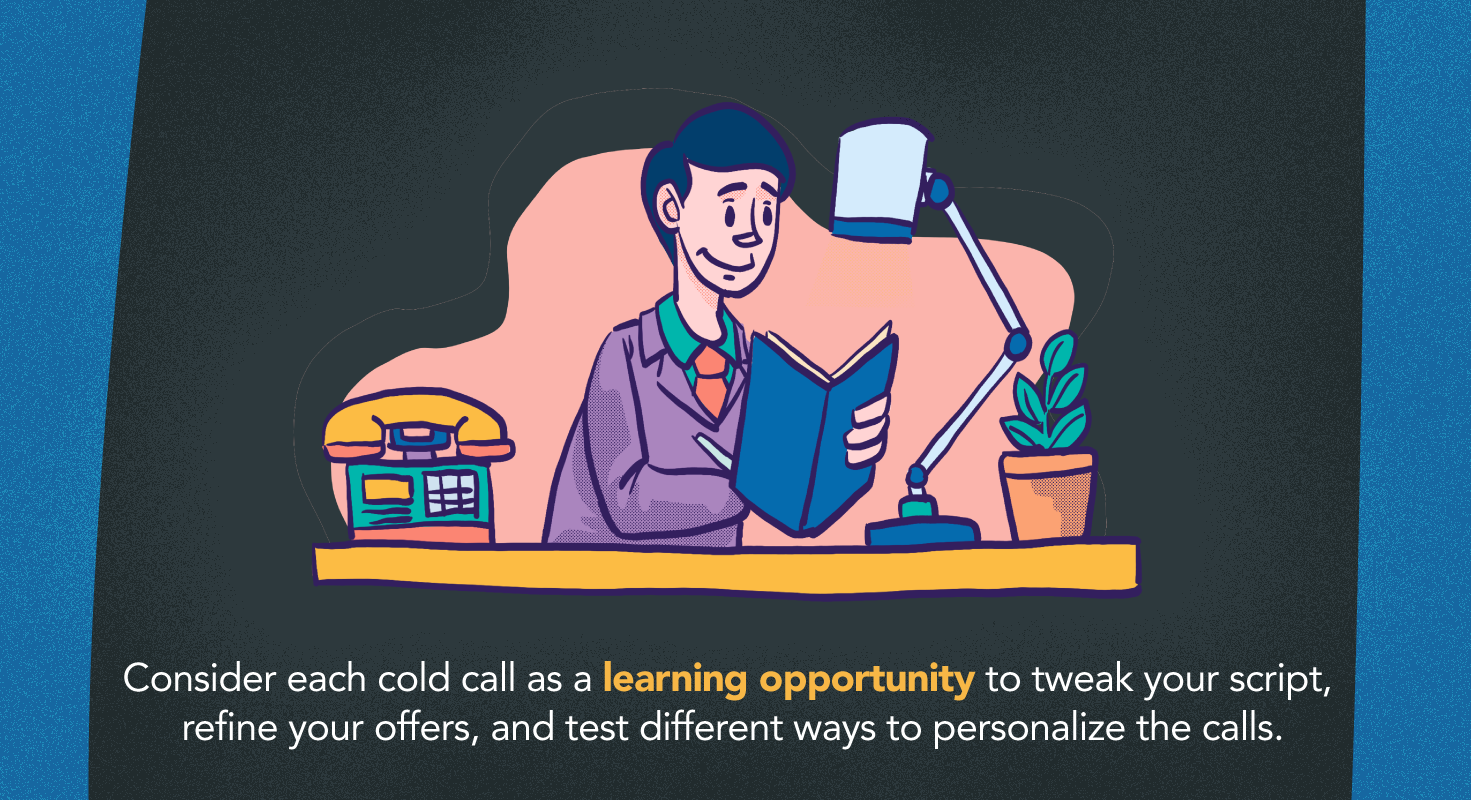 7. Reflect and Learn
Whether your calls have positive or negative outcomes, they're all a learning opportunity to help you understand areas for improvement and where you're knocking it out of the park.
Evaluate your scripts and try to figure out when people feel engaged or disconnected. Tweak them accordingly and try again. Come up with new approaches; for example, test different ways to personalize your calls, make different offers or switch up your open-ended questions. Record your calls and listen to them afterward.
Refine your script over time until you've got a winner. When you focus on immediate learning and not immediate sales, you're on the right path.
8. Get Past the "Gatekeeper"
If you're trying to talk to the boss or an executive, chances are your call will first have to go through an assistant or secretary. Speaking to the wrong person is a waste of time for everyone, so making sure that you connect with decision-makers is essential.
Try something like this:
Hi [NAME], this is [NAME] from [COMPANY].

I'm hoping you can help me out. I'd love to connect with the person responsible for [SPECIFIC AREA]. Do you know who that is and how I might get in touch with them?
Chances are they will be eager to get off the phone with you, and if you're nice, they might just connect you with the right person. However, keep in mind, on average, it takes 18 dials to connect with a buyer, so persistence is vital.
9. Use an Outline
Create an outline and polish and refine it until it becomes your go-to script when you get on a call.
You'll want to include six essential components:
Intro: Keep it short and simple. Say your name, where you're calling from, and make sure you speak to the right person.
Opener: Personalize the opener by mentioning something specific you know about the prospect.
Reasoning: Explain the reason for your call and tell your prospect exactly how you can help them.
Value: Explain how you can provide value and how you're different from other companies. If applicable, tell them how you've generated results for the competition.
Questions: Ask them questions to evaluate if they're interested.
Close: Try to book a demo or an in-person appointment with your prospect.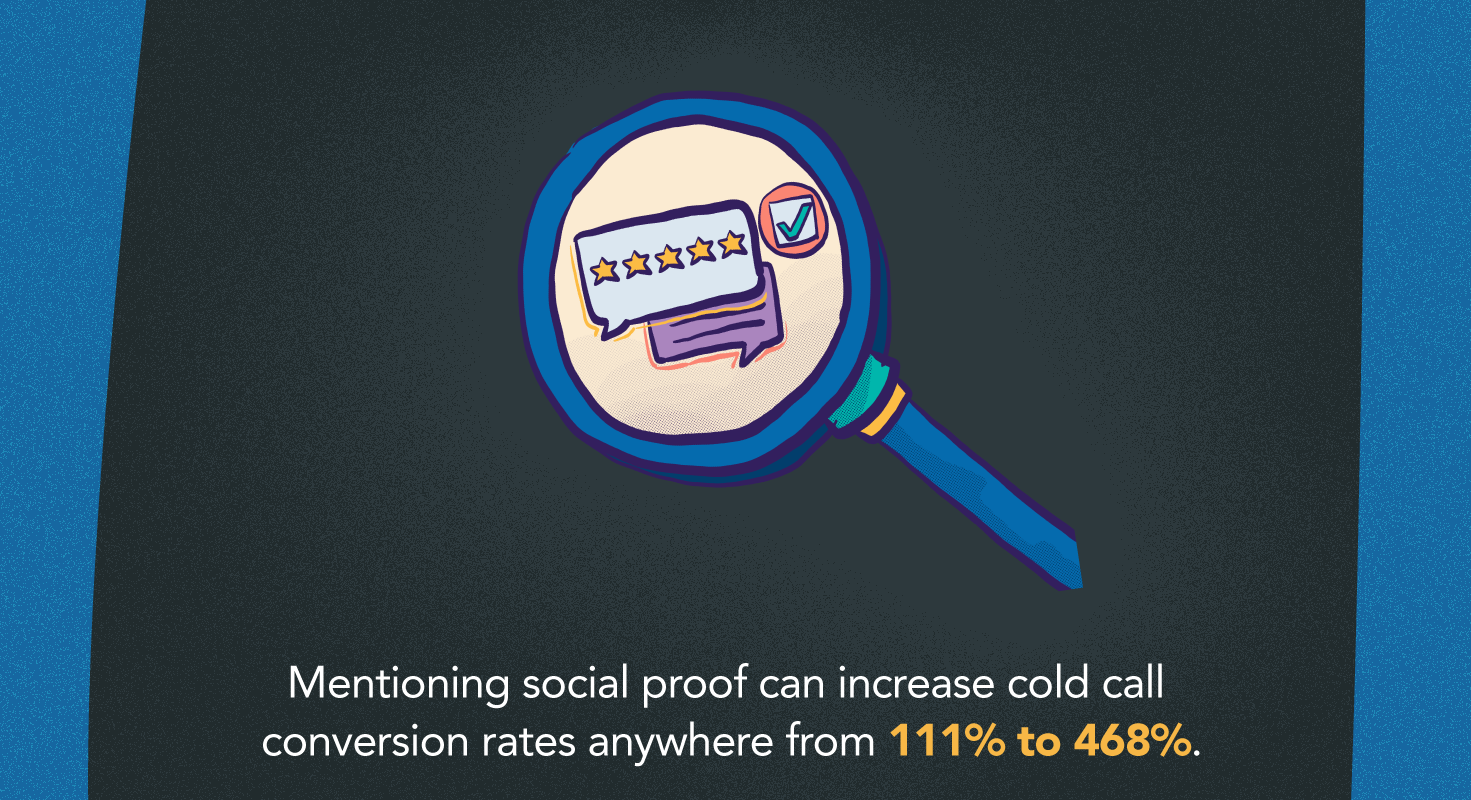 10. Share Relevant Statistics
Using social proof to convince your prospect about the power of your products and services can increase cold call conversion rates anywhere from 111% to 468%. When it's done right, this can definitely shift the cold call in your favor.
On your call, share significant statistics, such as:
80% of our clients have seen an incredible improvement in [METRIC]. Would you like to learn more about our offer?
Another way to use social proof is to mention either a well-known company you work with, a well-known investor in your company, or a common acquaintance.
11. Qualify the Lead
Not everyone you talk to will be in the market for your solution, so it's always helpful to find out right away if the person you're reaching out to is a good fit or not. It's crucial, especially if there's limited information available to pre-qualify them. It's also an excellent way to gather information about the prospect.
Hi [NAME], my name is [NAME] and we specialize in [INDUSTRY]. 
At the moment I'm talking to lots of local businesses. Many of our customers are similar to [THEIR COMPANY] as they're looking for [SOLUTION]. Is your company looking for [SOLUTION] too?
Could you tell me more about your solution to [THE PROBLEM SOLVED BY YOUR SOLUTION] at the moment? 
From here, the conversation can take different forms such as:
Do you have any plans to change the software in the coming months? 
Is there anyone else at the company that you think I should speak to about this?
The conclusive step here would be to set up a demo or a follow-up call, but by now, you should know if this is a qualified lead or not.
12. Schedule a Demo
Some products and services are better explained when they can be demonstrated or experienced, so the goal of your call should be to schedule some demos. Here's a great script to follow:
Hi [NAME], this is [NAME] calling from [COMPANY].

I've spoken to other companies in [INDUSTRY] and our [PRODUCT/SERVICE] is generating a lot of interest as it's allowing companies to generate [RESULT].
I'd love to schedule a demo with you to show you how our [PRODUCT/SERVICE] can help your company meet your current goals and challenges.

Do you have time to talk on [TIME and DATE]?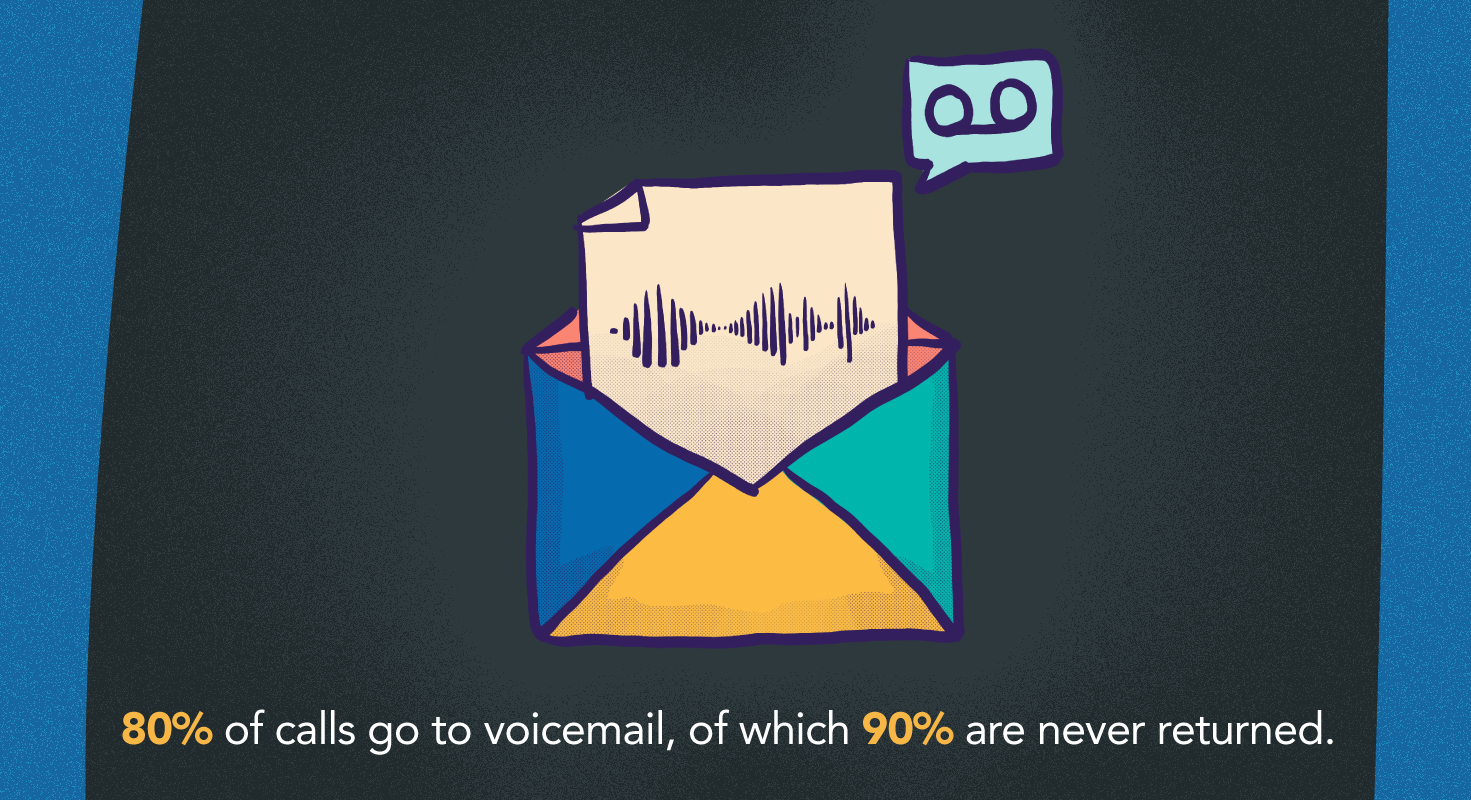 13. Leave a Great Voicemail Message
If you can't reach anyone on the phone, the next best thing is to leave a compelling voice message. After all, 80% of calls go to voicemail, of which 90% are never returned.
Here's one option:
Hi [NAME], this is [NAME] from [COMPANY].

I would love to tell you more about the benefits of our product for [TARGET COMPANY]. If you're interested in hearing more, don't hesitate to call me on [NUMBER].

I'll also send you the information via email. I am looking forward to hearing from you!
Try to keep the message under 30 seconds. Keep the tone energetic and friendly with a bit of a sense of urgency. Don't try to sell during your voice message, and don't sound desperate. Most importantly, follow up with a call afterward!
14. Be Prepared for Rejection
The hard truth with cold calling is that you're going to have to be ready for rejection, which will likely come in many ways, such as "Send me an email with more information, "Let's talk in a few weeks," and "I don't have time to talk."
People will try to get you off the phone. If you sense that you're not a priority for them, you need to show them how you can benefit their company quickly.
In this case:
Ask them for something simple, like their email address.
Then ask them a relevant question, like about the software they use.
Follow up with additional questions, depending on their answer, and try to get the conversation going.
Tell them you respect that they're busy, and try to set a date and time to talk to them in more detail, meet with them, or give them a demo.
15. Be an Actor, Not a Robot
Using scripts is a great way to stay focused and remember everything you want to say during your call, but speaking naturally is also essential. Nobody wants to talk to a robot. So, let the conversation flow and use your script as a guide rather than reading it verbatim.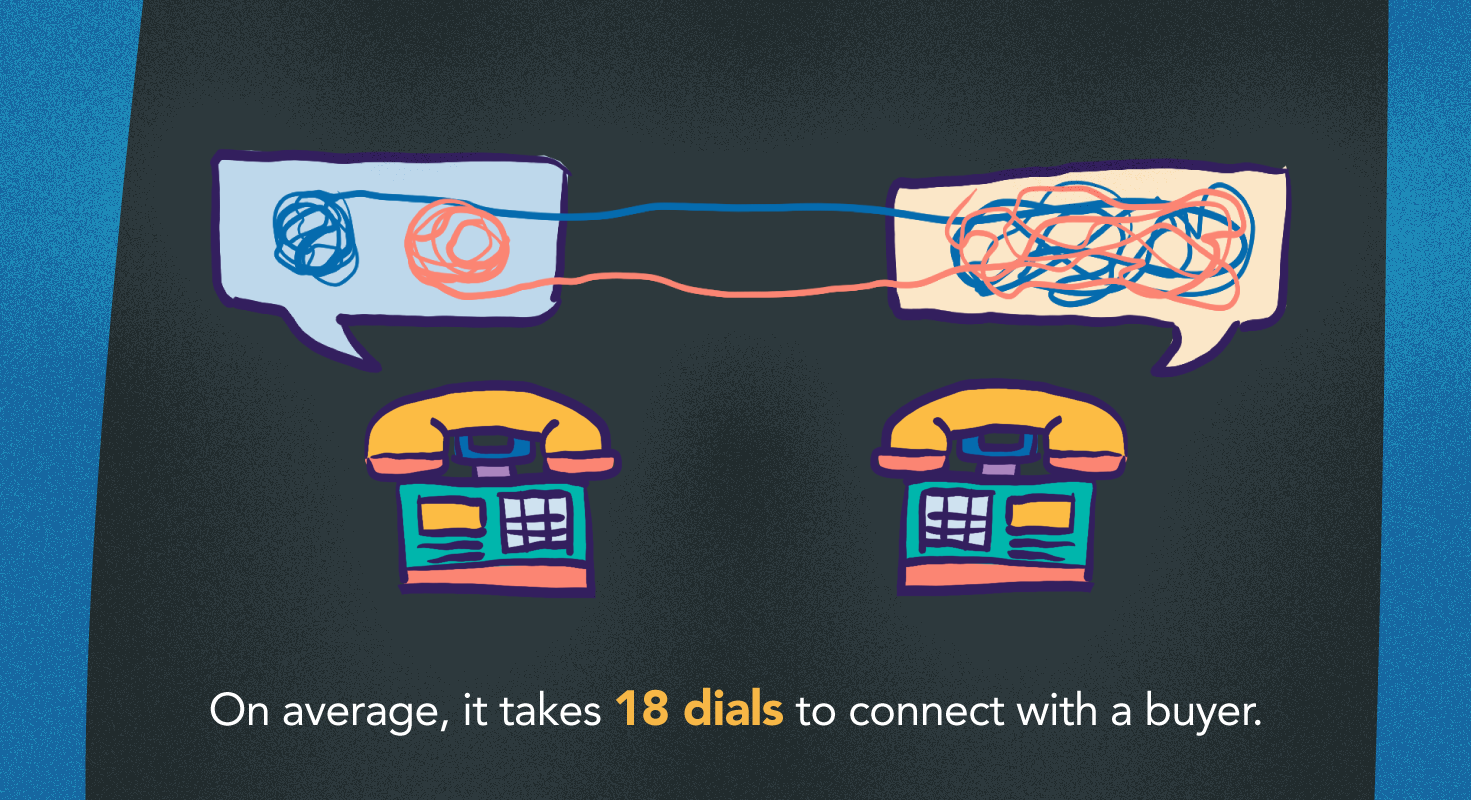 16. Batch Your Calls to Stay Focused
Cold calling can be tedious work, but it will be easier to make it through your list if you set a few goals.
Make calls first thing in the morning, ideally between 10 and 12 a.m. and 3 and 5 p.m., as this is considered the best time of day. Avoid calling during lunchtime, which is the worst time of day.
Batch your calls in groups of 20 to 30 and then take a quick break.
Once you get through all of your calls, reward yourself with a few minutes on social media or a brief coffee break.
17. Use the Right Tone
Make sure you have an actual conversation and keep your tone under check. You want to come off confident and sound friendly, upbeat. The prospect should feel from the way you speak that you're there to help them.
Remember that 86% of our communication is actually tone, and the words we choose to use are just 14% of our communication.
18. Incentivize Referrals
Cold calling can be used to generate referrals, especially if you sweeten the pot. Start by making a list of loyal customers and brand advocates by researching on social media and internally. Call them up and say something like this:
Hey [NAME], my name is [NAME] and I'm calling from [COMPANY]. 
I can see that you're a big fan of our [PRODUCT/SERVICE]. I'm hoping to ask a quick favor from you. Do you know anyone else in the sector that could benefit from our [PRODUCT/SERVICE]? 
We can offer your friends a longer trial period, and we can give you a discount for every person you refer.
The key here is to offer a reward to your customer and the friends they refer.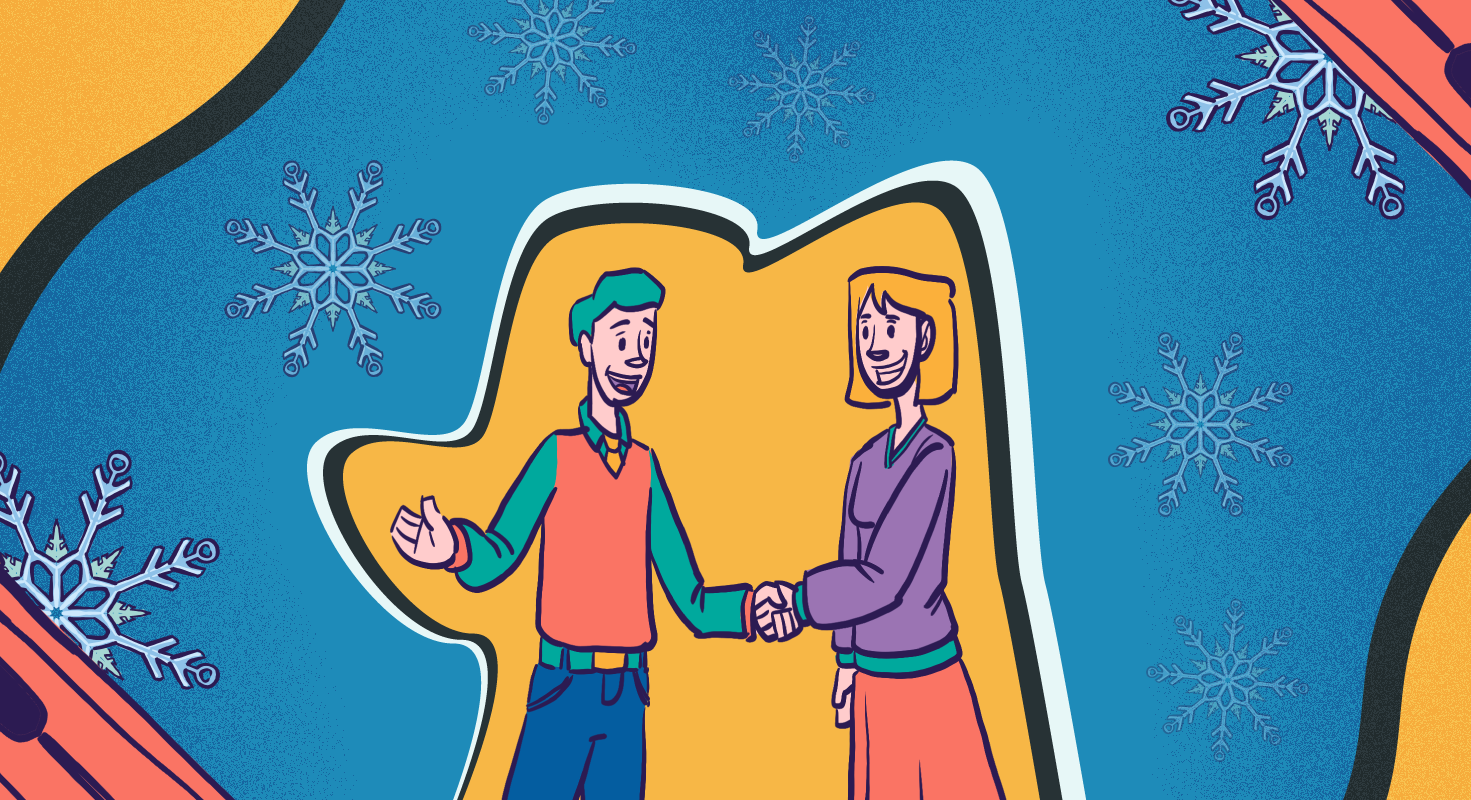 19. Respond to Objections the Right Way
There's a good chance the person you're talking to will object to your offer, your product, or something else you say. They might even be short or rude to you. Respond the "right" way to turn the conversation around.
Whatever you do, don't say, "I understand." This will end the conversation and potentially kill your chances of making a sale.
Say something like, "You're absolutely right," as this will give your prospects validation and make them feel in charge of the conversation. Also, mirror the important points right back to them as this allows you to stay in control, build rapport, and steer the conversation toward your objective.
20. Practice Active Listening
Knowing when to pitch in and when to listen is a real skill that takes practice. When you genuinely listen to your prospect, you build trust, which gives you a better chance of making the sale.
Ask questions and find out what really drives them—what are their pain points. Prove you're listening by asking the right follow-up questions. Ensure you have a 2-way dialogue that provides valuable insight into their wants and needs.

21. Connect New Hires with Product Needs
There's a good chance a company that's hiring for new roles will need new products. Do your research on LinkedIn and job boards to find new prospects that could benefit from your service or product.
Try reaching out with the following script:
Hi [NAME], this is [NAME] calling from [COMPANY].
I saw on [JOB SITE] that you're hiring for [POSITION]. You probably have [NEED], and we have a program that can make that much easier and efficient for [COMPANY].
Do you have 10 minutes so I can tell you a bit more about it? 
Say a company is looking to hire additional sales representatives. If you sell sales prospecting tools, they are the perfect prospects to contact as they are most likely to organize more sales meetings.
22. Share Your Short Value Proposition Quickly
By nature, SaaS products usually have the main benefit that can be summed up in a single sentence. Don't overwhelm your prospect with information. Instead, cut to the chase and share the reason your product stands out from the rest right from the start.
For example:
Hi [NAME], this is [NAME] from [COMPANY].
I'm reaching out to you because companies like yours can really benefit from our product.
Essentially, [1-SENTENCE VALUE PROPOSITION]. Would you be interested in learning more?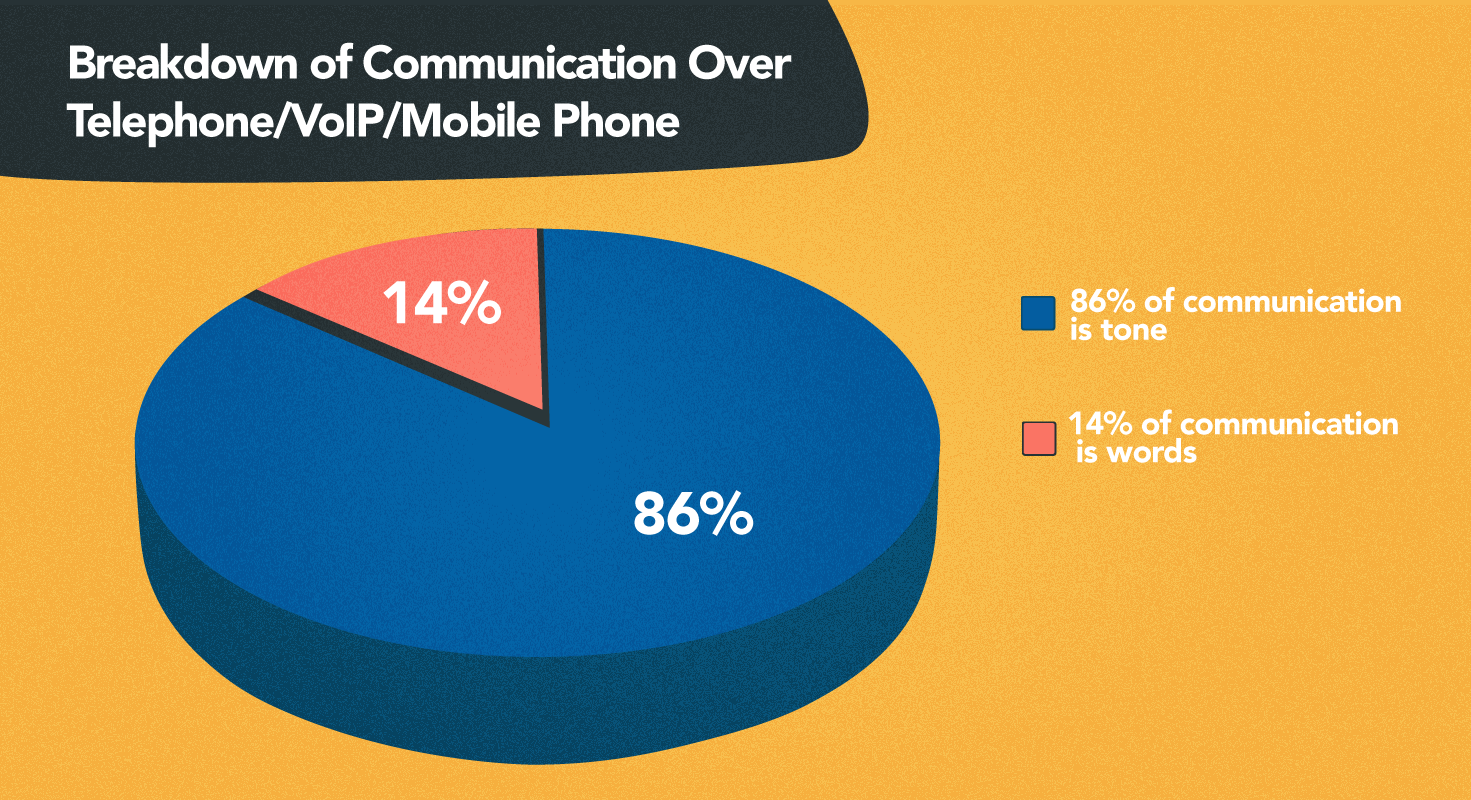 23. Stay Focused on Outcomes Instead of Features
Skip the commentary on your product's shiny new features and instead make sure your prospect knows exactly the results they can expect when using it.
Of course, you will mention the features, but focus more on how those features can deliver specific results, and you'll be a step closer to sealing the deal.
Instead of "Our product offers clients X, Y, and Z," try "We enable our clients to achieve A, B, and C."
24. Identify Specific Pain Points
Do your research and identify a prospect's pain points before you get on the call. When you reach out and speak to them like you completely understand the challenges they're facing, you'll be in a better position to offer a solution, i.e., your products or services.
Get them talking so you can dig even deeper to learn more about their current struggles. You can ask:
What's your biggest challenge at the moment?
What does your boss care about the most?
What takes up the most time in your day?
What are your main priorities?
What keeps you from meeting your growth targets?
This can set you up for the perfect "I can help you with that" moment.

25. Target Your Prospect Appropriately
Are you calling to speak to a representative from a bank or other business, a private individual, or a financial advisor? You will need to tailor your script depending on who you're going to speak to.
With each person, you're going to have to pinpoint their specific needs and speak in a way that demonstrates you understand them and have a solution for the challenges they're facing.
26. Respect Your Prospects' Privacy
Remember that money is often a confidential topic, so respecting people's boundaries and privacy when talking about money is crucial. When you call, make sure you mention a disclaimer like the one below early in the conversation:
Hi [NAME], this is [NAME] calling from [COMPANY].
I'm calling to talk to you about our [PRODUCT/SERVICE], which I think you're really going to love, especially if you're interested in [RELATED AREA/TOPIC].
Before I go further, though, I want to assure you that I'm not going to ask for information about your finances or monetary situation. We never ask for personal information over the phone.
This type of statement can help you build trust and advance further with your prospect.
27. Don't Sell on the First Call
Don't scare away prospects for your financial services by trying to sell to them the very first time you connect. Take this opportunity to learn more about them and their needs.
This first call should be simple, and all you really need to be doing is seeing if the prospect would benefit from a meeting with you.

28. Talk About Your Recent Sales
Boost your credibility by talking about previous sales when connecting with homeowners looking to put their houses on the market. Mention other properties you've sold in the neighborhood as a way of letting them know you're familiar with the area.
For example:
Hi [NAME], this is [NAME] from [COMPANY]. 
I'm reaching out because I have several buyers interested in houses in this area, and I recently sold a house just up the road from you, at [ADDRESS]. It's a wonderful neighborhood, and homes are selling at great prices at the moment. 
Have you considered putting your home on the market by chance?
29. Follow up with Cold Leads
Just because you've given a property appraisal but haven't heard back from your prospect doesn't mean you should write them off. If they were initially interested in selling their home, a good rule of thumb is to follow up after around six months.
Try something like this:
Hi [NAME], this is [NAME] from [COMPANY]. 
I conducted an appraisal on your home in [MONTH and YEAR], and I'm wondering if your position on selling your house has changed at all. I've been watching your area, and there has been a lot of activity lately.
Remember that cold leads generally say "no" about four times before saying "yes," and 48% of salespeople don't even make one follow-up call.
30. Try to Book an Appointment
Focus on scoring a meeting with your prospect. You want to get your foot in the door and sell the buyer on why they should meet with you. It may be because you'll be able to sell their home fast, or because you know the local housing market better than anyone, etc.
Hi [NAME], this is [NAME] from [COMPANY]. 
I wanted to reach out and let you know that I've been selling homes in the area for several years now, with notable success.
I noticed you're looking to sell your house. Would you like to meet up for a quick meeting to hear about how I've helped other homeowners in the neighborhood and how I can help you sell your beautiful home? 
A successful cold call usually lasts around 5:50 minutes, while an unsuccessful one lasts 3:14 minutes. The longer you have them on the line, the better your chances of meeting them.
Developing a Successful Cold Calling Script
Successful scripts have a few common elements. They include:
a concise pitch,
a call-to-action,
engaging questions,
and personalized responses.
In short, they are actual conversations with a single goal to help the client and score a win!
Try to look at each call as a learning experience, stay as positive as possible, and most importantly, don't take anything personally. The right attitude, skills, and script can go a long way in this game.
Infographic