Cloud-based call center solutions have made business phone systems more accessible to both companies and the remote workforce–and the popularity of the software has exploded as a result.
With over 100,000 U.S.-based customer service representative jobs currently listed on Indeed.com alone, it's clear call centers provide an excess of full-time remote work opportunities.
Remote call centers also provide employers with a global hiring pool, allowing them to pick the best possible candidates–not just those within a limited area.
Whether you're applying or hiring for a remote call center agent position, understanding the most important call center agent skills is essential.
Here, we outline the hiring process, identify key hard and soft skills for call center agents, provide cover letter suggestions, and more.
Compare call center software
from top providers
Remote Call Center Agent Skills
Below, we've listed the most important call center agent skills in order of how often they appeared in job descriptions:
1. Stellar Verbal Communication
Nearly all call center operator job descriptions mention a need for strong verbal communication skills–unsurprising for a job that primarily consists of talking with customers over the phone.
To make a good impression when applying for a contact center agent job, highlight your ability to communicate clearly and succinctly—and to maintain a positive attitude even when facing harassment from difficult customers.
Your goal is to show employers you have an engaging presence that keeps customers on the phone and helps you develop long-term client relationships. Highlight your customer service  skills by including specific examples of customer interactions and problem-solving on your resume.
Most potential call center employers will opt for a phone interview so they can quickly assess your overall verbal communication strengths and weaknesses. This is an opportunity for you to show your grasp of the most important communication technique: active listening.
Active listening means fully concentrating on what the other person is saying, not waiting for your turn to speak or developing a response while the customer is speaking. It also means ensuring and demonstrating you understand what is being said and taking the time to develop a helpful, succinct, confident, and accurate response.
To demonstrate active listening skills:
Pay Attention: Focus on–and never interrupt–the speaker. Avoid multitasking and outside distractions by using noise canceling headphones, closing other active applications, and taking calls in a private, quiet space.
Show Interest: Respond to what the customer says, not what you think they're going to say or want to hear. Ask appropriate and relevant questions.
Clarify and Paraphrase: Ask the customer to repeat something or explain what they've said another way instead of pretending to understand. Paraphrase what the customer has said back to them to demonstrate your interest and engagement in the conversation.
Empathize: Try to understand the speaker's point of view, and show empathy towards their feelings and emotions.
Provide Feedback: Respond to the speaker's message in a respectful way. Provide multiple solutions to problems when possible, and never guess at an answer if you're unsure how to assist them.
Summarize: At the end of the call, summarize the main points of the conversation to ensure you and the caller are on the same page, repeat back given support and service instructions, gauge the customer's satisfaction level, and confirm whether or not they need additional support. Ask for customer feedback to show you value the caller's input and want to improve your performance.
Other tips to improve verbal communication skills and phone presence include:
Pause to collect your thoughts when needed
Avoid monologuing to balance your talk time and customer talk time
Practice in the mirror to show how facial expressions can impact your tone of voice
Slow down
Ask open-ended questions to discover customer needs and create personal connections
Take a public speaking class
2. Comfort with Customer Databases and CRMs
Customer Relationship Management (CRM) software is now an essential tool for modern call centers, providing agents with real-time customer data and access to interaction history.
As a call center representative, you'll likely be asked to demonstrate your familiarity with popular CRM systems like  Salesforce, Freshdesk, or Zoho.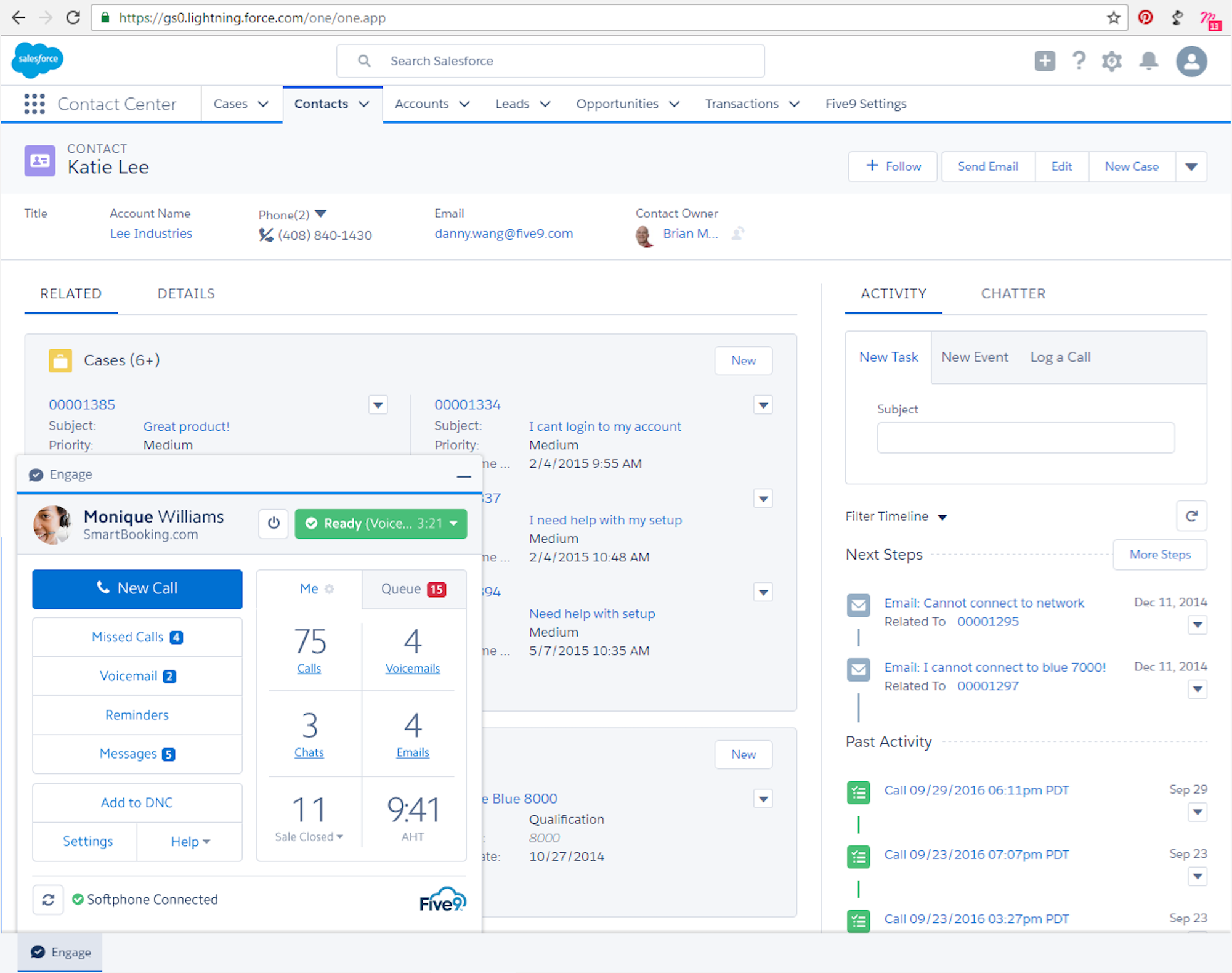 Proficiency with a company's business software and comparable applications  (and comparable tools) is a hard skill that helps you stand out as an applicant–as it means a smoother training and onboarding process for managers.
CRM systems collect and manage customer data like contact information, purchase and order history, customer sentiment, customer satisfaction (CSAT) score, account value, prior interaction history with agent notes, etc.
These customer details help agents understand customer needs and preferences, assess effective communication strategies, and prevent customers from repeating themselves. CRM CTI screen pops provide access to this data in real-time, on or before a call. This streamlines the customer journey, increases first call resolution rates, and lets agents provide personalized assistance.
CRM tools also enable intelligent call routing by directing calls based on CRM data and agent skill sets, connecting callers to the best available agent according to customer history, existing agent relationships, and the issue at hand.
3. Ability to Work Independently
Remote work requires self-discipline and adaptability.
Working in an office motivates people to stay on task while providing easy access to guidance and support from co-workers. In-office employment provides set work hours and built-in breaks that help team members avoid burnout and create a work-life balance.
To prove you can offer the same level of performance no matter where you are working, you must demonstrate self-motivation, problem solving skills, and assertiveness.
Show off these skills to potential employers by mentioning any experience you have in leadership positions, moments when your decision-making skills shined, and your ability to prioritize tasks. This shows you're able to successfully manage your time and plan your workday both remotely and in-office.
Mentioning experience with remote project management software is another way to demonstrate these skills and highlight your familiarity with these tools.
Other topics that demonstrate self-motivation and problem solving skill include:
An anecdote showing how your problem-solving skills helped you adapt to and overcome challenges
The specific approaches you take to problem-solving, including any methodologies you use (root cause analysis, brainstorming, SWOT, etc.)
Times strong time management and team collaboration skills helped you solve a problem
Results of your problem-solving efforts, (improved efficiency, increased revenue, enhanced customer satisfaction)
Examples of when you have taken the initiative to lead a project, learn new skills, or presented ideas to improve business processes
How you manage your time effectively and prioritize tasks to achieve desired results
4. Dedication to Customer Satisfaction
Ensuring an excellent customer experience is another vital skill for a good call center agent–especially as customer demands steadily increase. Providing high quality customer service often has the biggest impact on a company's bottom line.
As a service rep, you'll need to highlight your ability to solve customer issues, and explain why making customers happy matters to you.
Some things to highlight in your cover letter or during an interview to demonstrate a dedication to customer satisfaction include:
Treating customers with patience and respect
Creative problem solving
Going above and beyond to make a customer happy, prevent future issues, and improve a customer's impression of your company
Empathizing with customers by acknowledging their frustrations and concerns
Taking ownership of issues instead of passing off problems to and blaming others
Clear communication that avoids jargon to ensure customers understand next steps
Following up with customers promptly and making sure any issues are completely resolved to the customer's satisfaction
Even if you haven't worked closely with customers before, you probably have an example of helping someone and making them happy. Overall, be sure to emphasize any experience you have in people-facing roles where you satisfied customers' needs with your work and efforts.
5. Strong Writing Skills
As more and more contact centers are utilizing omnichannel customer service solutions, today's agents must interact with customers on a variety of channels including email, text, video conferencing, live chat, and social media messaging services.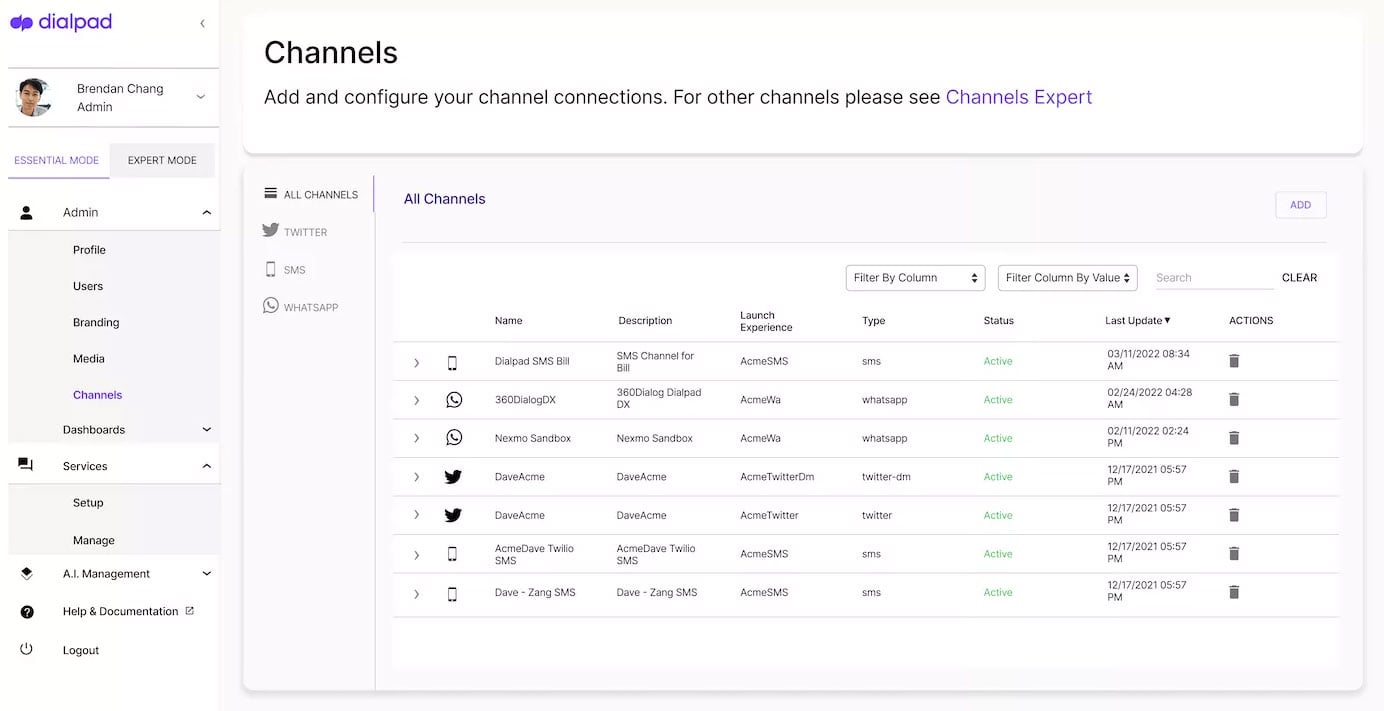 Live chat experiences in particular often yield higher customer satisfaction rates than phone calls or emails. The promising results of live chat—along with increasing customer expectations for the availability of customer service agents over live chat—means it's very likely you'll be communicating with customers via messaging.
As most communication channels are text-based, demonstrating strong writing skills is a great way to secure a call center agent position. Your resume and cover letter are your best opportunities to communicate those skills to a hiring manager.
Tips to demonstrate strong writing skills in your resume and cover letter include:
Use clear and concise language to demonstrates your ability to communicate effectively in writing
Check for spelling and grammatical errors to show you have a strong grasp of language and attention to detail
Keep your tone professional and engaging to show purpose-driven, authoritative writing
Highlight any relevant writing experience like drafting proposals, social media posts, and blog content (provide links to this work or your personal website if possible)
Mention any writing-related education or training (writing courses, workshops, etc.)
Research the company and position you're applying for, and include that knowledge in your cover letter
Have someone else look over your resume and cover letter to ensure you haven't missed any mistakes
6. Ability to Multitask
While you should always prioritize the call you're on, multitasking is a must for call center agents. Solving a single customer's problem might involve looking up product information, locating an appropriate help desk article, or rooting through transaction records while on the phone with them.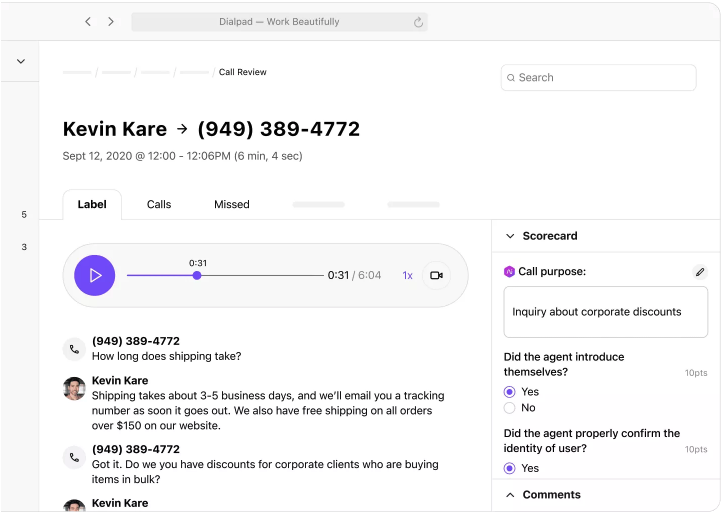 As such, you'll need to show that you can focus on a task at hand while also being able to do minor tasks in the background.
Highlighting any experience you have working in a fast-paced environment where you have to juggle lots of projects at once will help your resume stand out.
Skills and experiences that demonstrate the ability to multitask include:
Communicating with customers/co workers via multiple channels throughout the workday
Navigating between different computer systems or software applications to access customer information, update records, and resolve issues
Juggling multiple conversations at once, either by placing one conversation on hold while addressing another, or by handling multiple chats or emails simultaneously
Entering data quickly and accurately, particularly when dealing with complex or urgent customer inquiries
Staying organized and prioritizing which tasks need to be addressed first
Virtual call center software can be used to automate many of the above processes including data entry and app jumping, however, multitasking is still an important skill to have for call center agents.
7. Strong Team Collaboration Experience
Although it might seem like the ability to work alone is the most important part of any remote position, that's not exactly true.
Working remotely often means communicating more regularly with your teammates and colleagues. Remote teams have to work harder than in-office teams to stay unified because they don't have the benefit of sharing a space.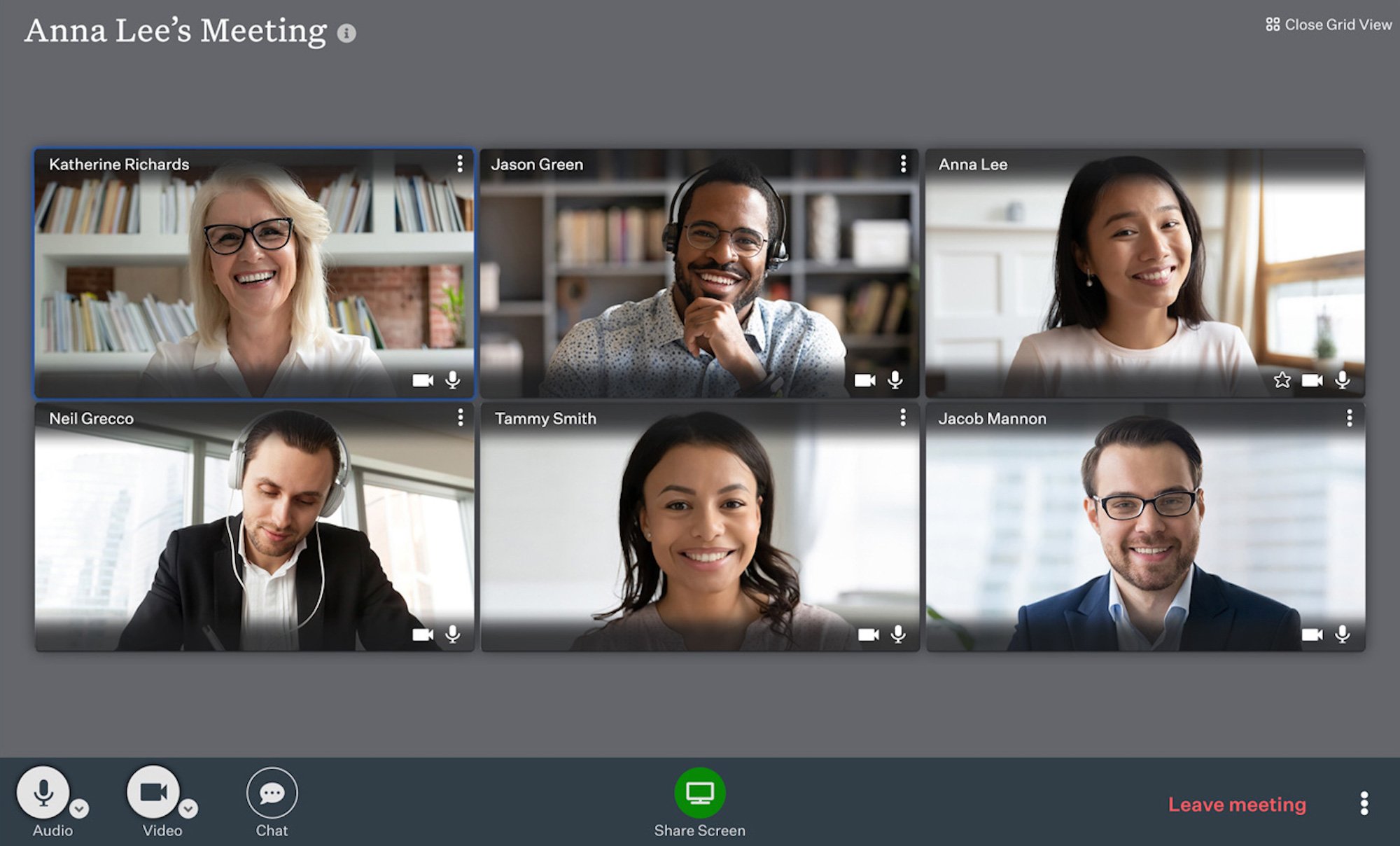 Reaching out for help when you need it is an essential skill for any work setting, but even more so in a remote work environment when you don't have the luxury of stepping into a colleague's office cubicle.
To be a successful call center agent, you'll need to be able to work well with team members especially through team collaboration tools such as video chat and group chat.
In your cover letter or resume, be sure to mention any time that you collaborated with others to finish a project or worked well in a team environment. Striking the balance between being able to work well alone while still playing well with others is a must for call center agents working remotely.
Call Center Agent Skills to Mention in a Cover Letter
In analyzing call center agent job descriptions, we came across a few characteristics that aren't necessarily "call center agent skills," but were listed as requirements or "nice to haves" often enough to merit a mention.
1. Ability to Work on a Flexible Schedule
Call centers today serve customers in multiple time zones and across several locations.
This means inbound and outbound call volumes fluctuate based on the season, time of day, international holidays, and during one-time events like sales or product launches. Even less predictable factors, like political and disaster-related issues, can impact contact center call volume.
While schedule forecasting tools and predictive analytics help to create balanced schedules, many call centers request that agents be willing to work on a flexible schedule to meet the needs of a geographically diverse customer base or sudden call volume fluctuations.
If you're open to working during non-standard hours or on weekends, be sure to mention your availability in your application or cover letter.
2. Proficiency in Multiple Languages
Standout applicants are those that can help call centers serve a multilingual customer base–meaning fluency in two or more languages is a highly sought-after skill.
As a growing number of enterprises are looking to expand their business globally, they'll look for team members with a wide variety of language capabilities–not just standards like Spanish and French.
Within and outside of the U.S. population, languages like Chinese, Tagalog, Bengali, German, Turkish, and Arabic are rapidly growing in popularity.
Speaking–or even having a basic familiarity with–any of these languages almost guarantees your resume gets a second look.
3. Access to a Home Office and Equipment
Working remotely requires lots of focus and self-discipline–and a quality home office environment to limit distractions.
If you have a home office setup or dedicated workspace, be sure to mention it in your cover letter or when answering interview questions.
A quiet space with a closed door, no background or street noise, and hardware like a laptop or desktop computer, webcam, and call center headset is attractive to employers and ensures customers have an agent's complete attention.
Keep your space clutter-free, organized, and filled with things that both motivate you and provide insight into your personality and interests.
Regularly update and maintain your home office equipment, and be sure to ask potential employers what hardware they will or will not supply. .
4. Experience Working Remotely
Experience with remote work is much more common as a result of the Coronavirus pandemic.
Most potential employers expect applicants to have full or part-time remote work experience–so consider taking even a short-term remote gig if you've only worked in-house.
Remote work requires a lot of self-discipline, and the initial transition period from a traditional office setting can be a setback for some. Most employers simply aren't willing to be an agent's learning curve when so many experienced remote workers are available.
If you're a pro at working from home, highlight that experience by mentioning your daily schedule, home office setup, what you like about working remotely, and how you keep yourself productive.
Do You Have the Skills to Be a Remote Call Center Agent?
Working as a remote call center agent is far from an easy job. You'll need to be comfortable in a flexible work environment, independently motivated, have excellent time management skills, and possess the communication and problem-solving skills needed to provide stellar customer support and service.
Call center agent skills continue to evolve well past basic phone etiquette.
The skills required for this position have evolved over the years, from basic phone etiquette to advanced problem-solving and multi-tasking abilities.
To excel as a  customer service agent, you'll need a combination of technical knowledge and soft skills. You must be able to quickly adapt to new contact center software, customer needs, and changes in company goals.
Emphasizing your desire to help others, your ability to work independently, and your passion for producing quality work makes you a competitive  applicant.