ServiceNow builds a cloud-based platform and suite of solutions that help organizations digitize and unify, so they can, according to the firm: "Find smarter, faster, better ways to make work, flow." It seems that it is one step closer to pulling that off; with the release of its latest bundle of features, designed to simplify remote management, development, and innovation. 
Dropping its latest at its annual developer conference, Knowledge '22, ServiceNow introduced three new solutions built on its 'Now Platform:' Service Operations Workspace, App Engine Management Center, and Public Sector Digital Services. "All three new solutions will work across organizations and within the public sector to digitize complex processes and accelerate productivity," according to a statement released by the company.
Furthermore, its 'App Engine Management Center' and Public Sector Digital Services are available today via the ServiceNow Store for select ServiceNow customers who leverage previous iterations of the technology deemed San Diego and Rome. 
Service Operations Workspace (with ITOM) will make its debut in general availability this June 2022: also in the ServiceNow Store. Here is where ServiceNow hopes to capitalize, and with its latest releases, ones it hopes will enhance many mundane processes like managing work, collaboration efforts, and sharing visibility into anything that goes awry.
Three Fresh Features Set to Empower Remote Management
ServiceNow's Service Operations Workspace enables contact center agents and others to have a single place to manage work, collaborate, and gain shared visibility into issues. The new solution even includes a unified user experience for agents and operations teams to work on the same issue concurrently.
In theory, this would enable them to solve issues faster: with the express goal of reducing things like downtime. It could also enhance customer satisfaction and elements that include workplace productivity for agents and other workers.
Up next is ServiceNow's 'App Engine Management Center' (AEMC), which enables two critical groups to collaborate on creating business applications, members of IT and everyday business folk: via low-code app development. 
"As the number of citizen developers creating low-code solutions grows, the role of IT must evolve to empower co-innovation at scale while maintaining governance protocols," ServiceNow wrote in a statement. 
Ready out of the box, the low-code solution is built to scale and simplify app development across organizations. "Platform admins can set guardrails, apply standards, enable co-innovation between business and IT, and check for compliance in a single place without any friction."

The solution also extends a central location for management – from app intake to collaboration requests to pipeline monitoring and deployment tasks. Hoping to assist developers and non-developers, ServiceNow also published a new Citizen Development Center of Excellence (CoE) website. 
"We wanted to make it easy for customers and prospects to find the content they need to build a successful citizen development program with App Engine."
Shifting the focus to the public sector; an area that has also seen a rise in various applications; ServiceNow launched 'Public Sector Digital Services.' The firm's hoping it will provide governments with what it calls a digital foundation to deliver consumer-grade experiences for resolution requests. 
It wants to tackle the issue of excessive bureaucratic processes: which can prompt many who wish to file simple requests (to do so) in the most complicated ways. They often have to request standard government services via visiting local government offices to fill out paper forms.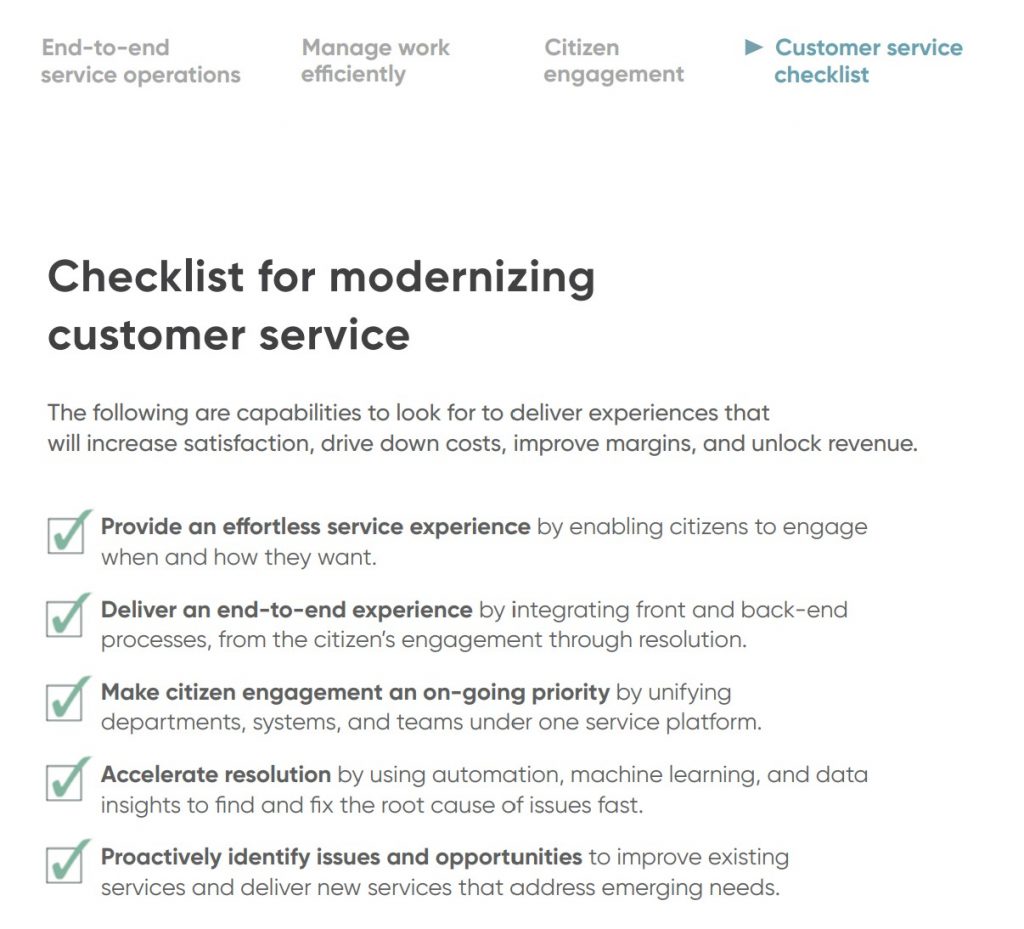 It may even require they submit additional documentation. When it comes to visibility into the status of said forms, well, that is often poor, too. "Within governments, fulfilling these requests can be slow and require personnel to navigate multiple aging systems and manual processes," the company wrote. 
Public Sector Digital Services is also available out of the box and designed to assist governments in speeding up innovation. Another express aim: is to deliver better user experiences. More importantly: it should help resolve requests faster; and lend increased convenience­­, transparency, (as well as) responsiveness.
IDC Predicts: More Low-Code
According to the firm, the latest releases are about solving the plethora of fresh business challenges enterprises face today. "From low-code governance to increased demand for faster solutions," Chirantan Desai, Chief Operating Officer, ServiceNow, wrote.
It is also about another critical element that can help relieve agents and employees from performing repetitive tasks in the workplace – automation, which IDC predicts will come in no short supply as the need for more apps and workplace efficiency increases. 
The same can (be said) about low-code use cases, according to Stephen Elliot, Group Vice President, I&O, Cloud Operations, and DevOps, IDC, who further stated:  
"IDC forecasts that 750 million new applications will get created between 2023 and 2025. And teams across development, line of business citizen developers, and operations teams must adopt innovations that put new efficiency and governance guardrails in place for employees who will lead business growth and innovation."
According to Gartner's latest Magic Quadrant report, ServiceNow is a leader in the world of low-code application platforms – accompanied by competitors Salesforce and Microsoft, among others.
Attempting to Level the Playing Field 
As more business applications make it into the stacks of companies across the globe, it will remain principal for such tools to be available. Some companies lack the resources to hire an entire development team, while others can – but it isn't economically feasible. 
Today's enterprises and businesses of all sizes require agility: and the ability to react to customer demands quickly with the right tools. If they (are not) armed with the proper tools, they run the risk of – well – running into issues that could impact their bottom line. 
Here is where companies like Microsoft, ServiceNow, and Oracle – all with unique low-code offerings help to level the playing field acting as a godsend for most companies that don't have the time or resources to pull off significant development feats. The kind they hope will result in better user and customer experiences. 
It is merely a matter of time before low-code is the new norm and; the priorities of developers shift to more 'everyday' management type requests, not full-on complicated development tasks that take months to achieve. Now, we're talking (a matter of) days and some cases – hours.