Google Cloud Next kicked off yesterday, and it is a three-day event sure to be full of news from Google. The company's annual tech conference will showcase its latest innovations in the cloud computing space, and there are a lot of insightful sessions, keynotes, etc available on demand even after the event ends.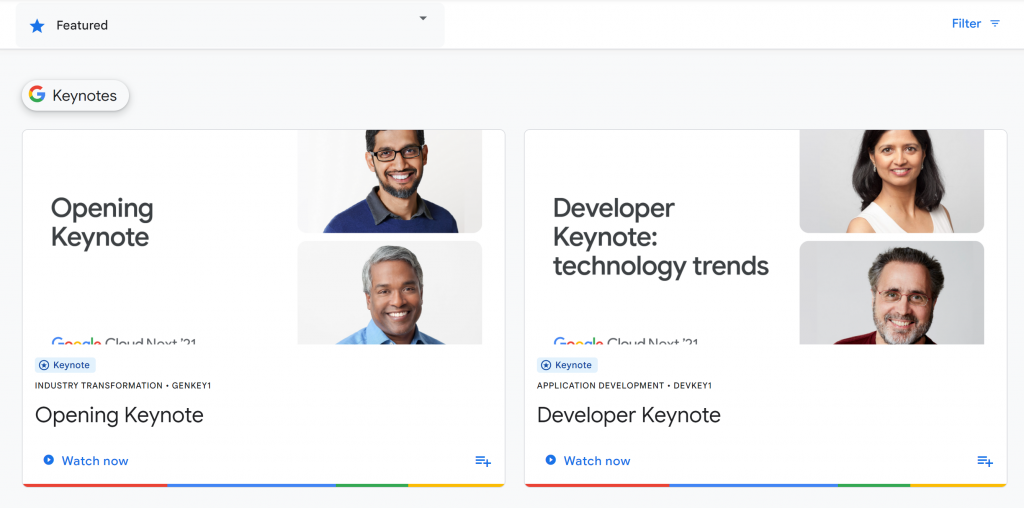 We have got you covered here on all the goings-on of the week and what you can expect from one Google Cloud this year at its 2021 iteration of the conference, which is once more virtual. Google Cloud unveiled several new customers across EMEA and added to the might of its multi-cloud offering with a plethora of new and updated partnerships. 
It also launched a new set of innovations at the start of the annual conference, spanning from data to security, collaboration, open infrastructure, and even sustainability. 
Updates to Google Workspace
According to Google, Google Workspace empowers more than three billion users to communicate and collaborate on a unified platform – effectively creating a digital workspace/experience for remote employees. The productivity tool has features, including the Google Smart Canvas. 
Google Workspace users also gain access to Google Docs, Gmail, Meet, and Chat.
Yesterday, Google Cloud flipped the script – addressing the novel needs of front-line workers. Integration with Atlassian Jira; is now available, and it could help users more easily create new tickets and monitor issues within the platform.
There is a new Gmail AppSheet integration that allows anyone—even non-coders—to build email apps for tasks like budget approvals, vacation requests, and more. There is even an expanded partnership with Citrix – one set to ensure that:
"Distributed and hybrid workers have easy, secure, and low-latency access to virtualized applications and desktops from anywhere, with management controls from Citrix and Google Cloud's global infrastructure."
Google Workspace platform gained client-side encryption for Meet, its video collaboration software, and that will give customers control over encryption keys. Data loss prevention (DLP) will make its way to Google Cloud's 'Chat' platform to ensure proprietary data stay in the hands of organizations. 
Updates to Data & Analytics Capabilities 
Google Cloud claims to have: "The most complete and unified data, analytics, and AI solutions." and it sure seems like to be the case thanks to its latest set of innovations surrounding data and analytics. Google wrote in a statement: 
"To help customers build modern data architectures with real-time analytics and power their mission-critical data-driven applications, Google Cloud announced new updates including:"
Users can access BigQuery Omni, an offering now generally available. The data analytics platform known as 'BigQuery Omni' is set to address complex data management issues across hybrid and multi-cloud environments. It also further enables businesses to run cross-cloud analytics with data with the help of two other cloud heavy-hitters Amazon Web Services and Microsoft Azure.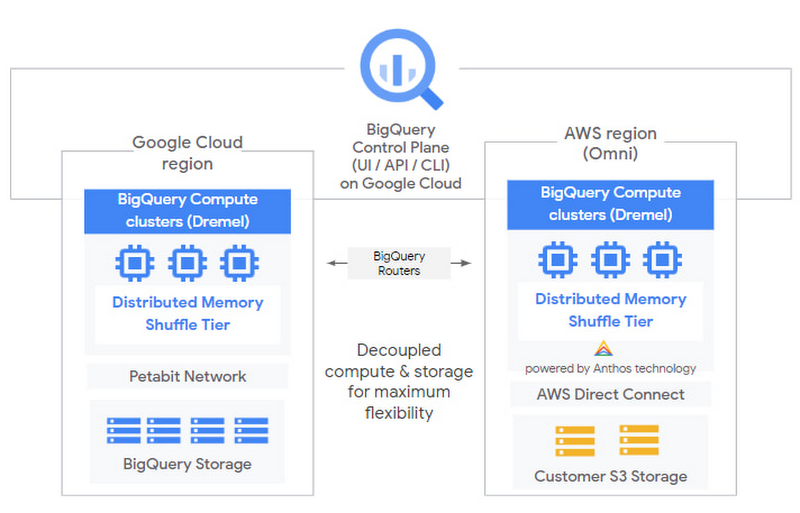 Spark on Google Cloud, available in preview, is the world's first autoscaling and serverless Spark service for the Google Cloud data platform. 
"This new service makes Spark a premium offering on Google Cloud and enables customers to get started in seconds and scale infinitely, regardless if they start in BigQuery, Dataproc, Dataplex, or Vertex AI," Google Cloud wrote in a statement.
Vertex AI Workbench, which builds off the launch of Vertex AI in May 2021 – extends a unified user experience to help users; build and deploy machine learning models faster. Something like this could vastly accelerate the time it takes; to go to market with a viable offering and save data scientists valuable time. The experience, available in a single unified interface.  
Google Cloud announced a partnership with Salesforce Tableau too. The deal is poised to provide customers with a best-in-class business intelligence experience by enabling Tableau users to analyze data from BigQuery. 
Focusing on Security
In addition to announcing several updates to Google Workspace and its platform security – Google Cloud made two other significant security-related announcements. The first of two announcements focus on working safer from home. With Google Cloud's new 'Work Safer' program – small businesses, enterprises, and public sector institutions can address their growing security challenges. 
"Many of these businesses still rely on legacy technology and often lack the expertise to fully address rising security challenges associated with hybrid work," Google noted. 
Google Cloud also formed a security advisory team to help governments and businesses build a trusted cloud solution. 
"This team will use Google's own IP security best practices to guide, educate, and inform the world on security transformation, threat intelligence, and cybersecurity policy," Google Cloud wrote in a statement.  
EMEA Customer Growth 
Large enterprises, small ones, and even governments selected Google Cloud as their preferred cloud service provider with Deutsche Post DHL (DPDHL Group), Siemens Energy, and the Royal Society for the Prevention of Cruelty to Animals (RSPCA), all formulating new partnerships with Google Cloud. On that note, the company added: 
"Since Q1 2021, Google's cloud API services have provided seamless scaling technology to serve an exponential growth in tracking events for DHL.com, with zero downtime over the past six months."
Google Cloud signed a multi-year partnership with Siemens Energy. And under the new partnership, Siemens Energy will bring its company-wide SAP systems onto Google Cloud. It will also fuel what Google Cloud calls 'sustainable digital transformation, with the industry's cleanest cloud.'
"Aiming for a majority completion within 15 months, the transformation will see Siemens Energy migrating more than 2.6 petabytes of manufacturing, supply chain, and sensor data, stored across its multiple data centers, to a future-proofed cloud environment." 
A spokesperson for Google Cloud did note; that the cloud provider did deepen a few other existing partnerships over the last few months, including those with; Vodafone, Carrefour, and HSBC.
More to Come from Google Cloud Next 21
The final day of the free conference is tomorrow, which means you still have time to tune in and register. If you can't make it while the event is live – not to worry.
Many of the sessions, panels, and keynotes are to remain available long after the annual conference ends. You will find no shortage of sessions designed and presented by some of the brightest minds in cloud computing.