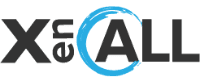 XenCALL
With over 20 years experience in both telecommunications and call center software development, XenCall has produced one of the...
Provider Overview
With over 20 years experience in both telecommunications and call center software development, XenCall has produced one of the most unique call center solutions available today. Combining both CRM and VoIP, with a predictive dialer, and the ability to even further integrate with other solutions, XenCall offers a complete and total package for call centers just trying to get off the ground, or transition to a more complete and total package, with all the tools under one roof.
In 2010, XenCall produced their own unique lead-stirubition technology, capable of returning a claimed 140% sales increase. Jumping off this success, the provider began developing the XenCall solution we know today, originally launched back in 2012. XenCall claims that call centers utilizing their "one-stop-shop" approach can increase sales by up to 300%. On the surface, XenCall seems to tick all the right boxes, and really does offer a complete solution for both VoIP and CRM, with a direct focus on call centers.
XenCALL Pricing and Services
Agent Extensions
Agent Voicemail
Agent Forwarding
API capabilities
Automated Tasks
Blended Inbound and Outbound
Call Recording
Caller ID Proximity Matching
CRM Built-in
Custom Agent Statuses
Custom Dispositions and Queues
Custom Profile Fields
Dynamic Scripts
Inbound Agent Intercept
Inbound Queue Strategy
Inbound Queues (unlimited)
Inbound Queue voice mail
Instant Messaging
Advanced IVR Configuration
Lead Targeting
Live Transfers
Built-In Firewall
Reporting and Analytics
Third Party Lead Posting
VoIP and Web-phone Built-in
Agent Callback Calendar
Appointment Calendars
Custom Do Not Call List
Agent and Dial List Prioritization
Live Floor Monitoring
Conference Call
Dialer Speed Configuration
Integrations:
Google Maps
Google Docs
Dropbox
Authorize.Net
Moneris Solutions
Contact Center Compliance
Trulia
TrustedTPV
VoiceLog
Stripe
Amazon Web Services
Adobe EchoSign
Editor's Bottom Line of XenCALL
If you are looking for a one-stop-shop Call Center Solution, then XenCall should be high on your list. Combining both a complete package VoIP solution, with a built-in predictive dialer, and an entire CRM solution into one, XenCall makes it easy to empower your call center and agents with all the tools they need. With both solutions included under one roof, there are no integrations or APIs to worry about in order to link the systems together. Right out of the box, agents gain both powerful call controls and swell as all the great CRM functions they need, already built to work together.
XenCall even includes blended channels and offers both unrestricted outbound and inbound calling, making the solution appropriate for any sort of call center. With predictive dialing, call recording, and the ability to prioritize inbound queues the entire system is configurable to fit  your business' organization, just like any great call center solution. Ring groups are an option as well to separate agents into different departments or teams. But beyond that, XenCall also packs some really powerful features you wouldn't expect, like instant messaging, lead targeting, and dynamic scripts.
When it comes to CRM, XenCall might not be the absolute best of the best, but it certainly gets the job done. With customizable lead profiles agents can actually utilize the most relevant phone number to that specific case, offering a localized feel for all support. In conjunction with the predictive dialer, agents can also specifically target new leads with their own custom criteria, leveraging existing data. But beyond just lead information, XenCall also provides powerful analytics and reporting tools to managers to ensure the highest level of efficiency and productivity for  their agents.
While part of the beauty is the combination of VoIP and CRM together, removing the need for an API to integrate the two otherwise silo'd solutions, XenCall does in fact provide a unique API for customization if your team does require it. In fact, right off the bat, XenCall can integrate with a good number of existing solutions like Amazon Web Services, Google apps, and Dropbox. Overall, while the name might be unfamiliar, XenCall is a solid choice for the call center in need of a one-stop-shop for their cloud solutions.
Share Your
Feedback
What Do You Think of XenCALL?