Stating the obvious, once more, the Pandemic has changed the way we work. Workplace collaboration, a critical element of the work experience – has seen the most change over the Pandemic – according to Mio's recent State of Workplace Messaging Report, 2022. 
Mio technology enables interoperability between collaboration software and those who leverage its technology benefit from seamless inter-company communication across Slack, Microsoft Teams, as well as Webex. In the report, the UCC firm noted that the growth achieved in the space over the past 18 months – might have taken decades to attain had the Pandemic not provided some incentive. 
"Does this mean workplace messaging apps will continue to grow?" Dominic Kent, Director of Content Marketing, Mio wrote in the report.
Answering himself – his response – "In all likelihood, yes," further noting: 
"The number of apps (not just collaboration apps) will continue to grow within businesses. This makes integration and interoperability more important than any stage prior. There remains no winner in the "best collaboration app" category—though it's hard to ignore publicized usage figures."
And that is what we will look at leveraging public domain and independent data provided by Zoom, Microsoft Teams, Slack, Google Chat, and Workplace from Meta (formerly Facebook). 
Zoom
Zoom managed to do what most in the collaboration industry fail to do – become a commercial success. While many of the users of UCC technology are often those who reside on the enterprise side of things, Zoom became more of a household name during 2020 and 2021. 
The pandemic, once more to blame, played a large role in transforming Zoom and it proved that user-friendliness and attractive (customer-facing) adverts just might convert millions into believers. 
During that timeframe, it released over 200 new features, and its CEO Eric Yuan became one of the world's richest men. Diving into the statistics, at the beginning of 2021, Zoom told the world that it had sold over one million Zoom Phone seats, hinting at signs of success in its venture into UCaaS. 
By the following year, Zoom would announce at Zoomtopia 2021 that Zoom Phone had reached two million seats, quite an impressive feat. Kent noted that: 
"Video conferencing usage remained high throughout 2021, despite vaccination rates at an all-time high. A sure sign that Zoom is not a pandemic play but a solution for the future."
Something else that's impressive to note, Zoom technology is used by 70% of the Fortune 100 companies, over half of the Fortune 500 companies, and 85% of the Forbes Cloud 100. The world's top private cloud companies also leverage Zoom technology, according to Zoom. 
In April 2021, the video conferencing company announced it would put $100 million toward Zoom Apps Fund, Zoom writing at the time: 
"Dozens of Zoom Apps are currently in development and are an important component in building the future of video communications. The Zoom Apps Fund will invest in developer partners with viable products and early market traction that will provide valuable and engaging experiences to our customers."
Zoom is aiming high – in hopes of competing with platforms like Slack and Microsoft Teams, and it should be a key focus area in 2022, according to Kent. He also made note that Zoom Events and Zoom Rooms have gained "considerable engineering support and launch efforts to compete with Webex and online native event platforms." 
Microsoft Teams
I will start this section off by talking about Slack, more specifically, Slack and Microsoft Teams. For years Slack's CEO, Stewart Butterfield has accused Microsoft of padding its numbers daily active user figures. As of October 2021, Microsoft Teams sits at a comfortable 145 million daily active users, which is impressive, Kent notes: 
"Take nothing away from Microsoft; every Microsoft Teams statistic is impressive. And both the daily and monthly active users counts are mind-boggling when you consider it only launched in 2017."
According to Microsoft, it has a total of 250 million "active monthly users," which means anyone who doesn't use Teams every day, like part-time staff and private contractors. Following the fuss from Slack and its leader, Butterfield – Microsoft 365 Corporate VP, Jared Spataro, shed some light on how the collaboration firm defines daily active users, writing: 
"The maximum daily users performing an intentional action in the last 28-day period across the desktop client, mobile client, and web client."
This means that anyone who starts a chat; places a call, shares a file, edits a document, or participates in a meeting is considered a "daily active user." Microsoft was sure to state – that figure does not include auto-start or closing the app. Microsoft Teams' daily active users consist of over 500,000 organizations, and the team collaboration offering has so far – managed to capture business from 91 global Fortune 100 companies.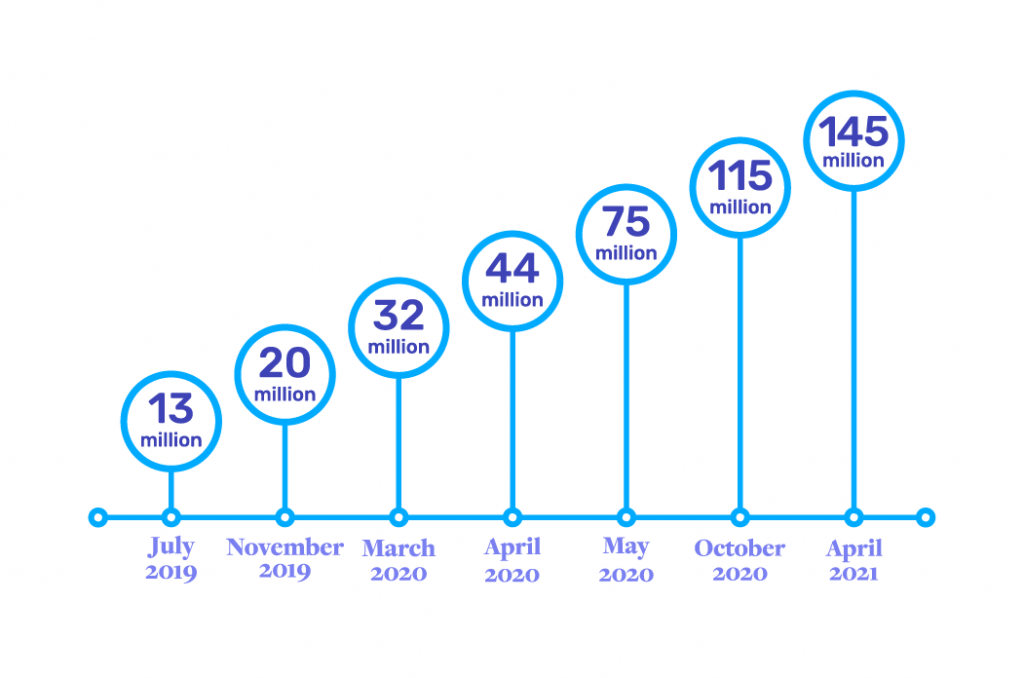 With such high growth over the past few years and during the Coronavirus Pandemic, one might assume Microsoft Teams has matured and has no more room to grow. That is not the case if you examine data from Metrigy Research, which suggests the opportunity lies within organizations that have already rolled out Teams.
Irwin Lazar, President; and Principal Analyst at Metrigy, backs up that notion, writing: 
"Those using Teams have deployed it to an average of 61% of employees, rising to 69% by year's end."
Further analysis of Metrigy data gathered from those planning to deploy Microsoft Teams indicates that 72% of those folks still leverage (or will use) Teams in multi-vendor environments. All this could very well mean that Microsoft will need to remain open-minded about partnering with the right UCC firms – in some cases, direct competitors, to enable interoperability. Even Slack. 
Check out our news coverage of Microsoft Ignite 2021. 
Slack
Naturally, this leads me to Slack, which in 2021 – had quite a busy year. For starters, Slack got acquired by Salesforce in a deal that transformed the unified communications industry. Kent wrote: 
"You might think we have not seen as frequent growth stats as Zoom and Microsoft Teams. Should this be cause for concern? We think not." 
And that is on par with what we saw this year at Slack Frontiers 2021, the company's annual developer conference, and its first iteration since getting acquired by the CRM giant – Salesforce, having missed last year's Slack Frontiers by a month. 
Salesforce had plans at this year's Frontiers conference – and quietly introduced the world to the new Slack at this year's Frontiers 2021. Kent said that the Slack growth model has changed following its acceptance into the Salesforce family – that strategy – "likely still evolving."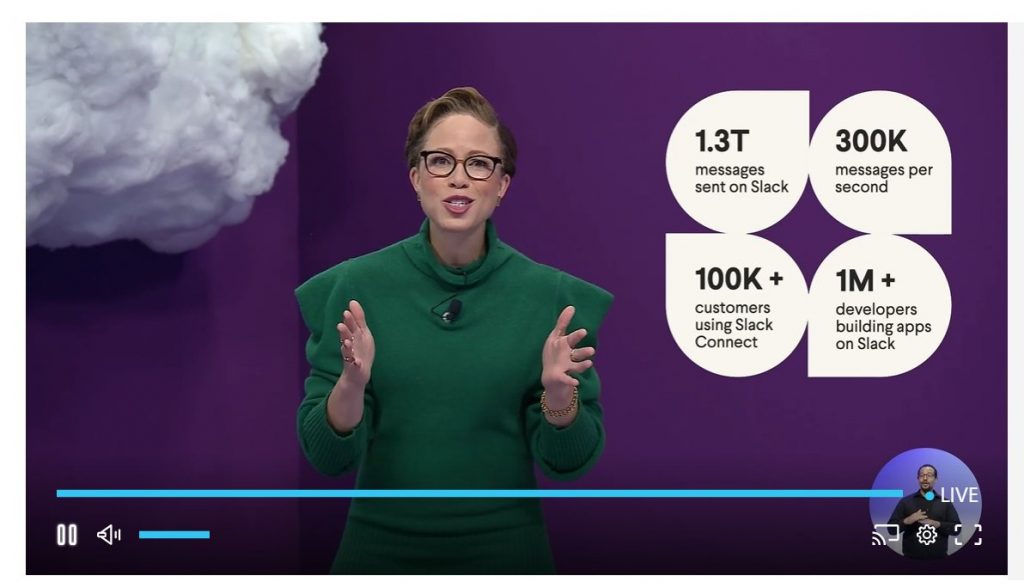 Slack's most recent user count rests at 12 million daily active users – but this is a figure we have had radio silence on for over a year now. Slack has even managed to capture a sizable chunk of Fortune 100 enterprises. It supports a surprising 43 percent of the market, according to Mio's report. 
As of March 2021, Slack confirmed it has 156,000 paying customers, while Salesforce, according to Salesforce, has "more than 150,000 customers. Posing a thought-provoking query, Kent said we can pretty much bet on Slack getting deployed by many of those Salesforce customers. There are, however, some concerns, he remarked: 
"That said, what happens when these Salesforce customers already have an existing platform like Teams or Webex?"
This could very well put the two in an awkward position moving forward, although that remains (to be) seen. Slack users send a billion messages each week on the messaging platform. Slack also writes that it facilitates 5+ billion actions every week within the workplace collaboration platform, something Kent calls "a not-so-subtle poke at Teams' daily active user reporting."
Slack does a great job at providing easy-to-understand usage figures and even reports some seemingly asinine figures – until you examine them and realize how vital they are. This year at Slack Frontiers, the company announced it averages 300,000 messages sent per second. let that sink in. 
Webex
Webex has, too, had a busy year, launching a new version of the app at its annual conference, Webex One. At the same time, the collaboration giant debuted a workplace VR/AR solution in conjunction with Oculus, a Meta (formerly Facebook) company. 
Kent said; "it's one thing to revamp an app, but did it result in sales and adoption?" Looking at Cisco's latest publicly available data, the answer seems to be yes.
Webex has 39 million cloud-calling users, 650 million monthly participants in Webex meetings, and 36,000 enterprises using Webex within their business. Synergy Research points out; that Cisco remains a leader of collaboration devices too – managing to capture 30% of the market. If you isolate endpoints like IP phones globally – Cisco has 47.3% of that market.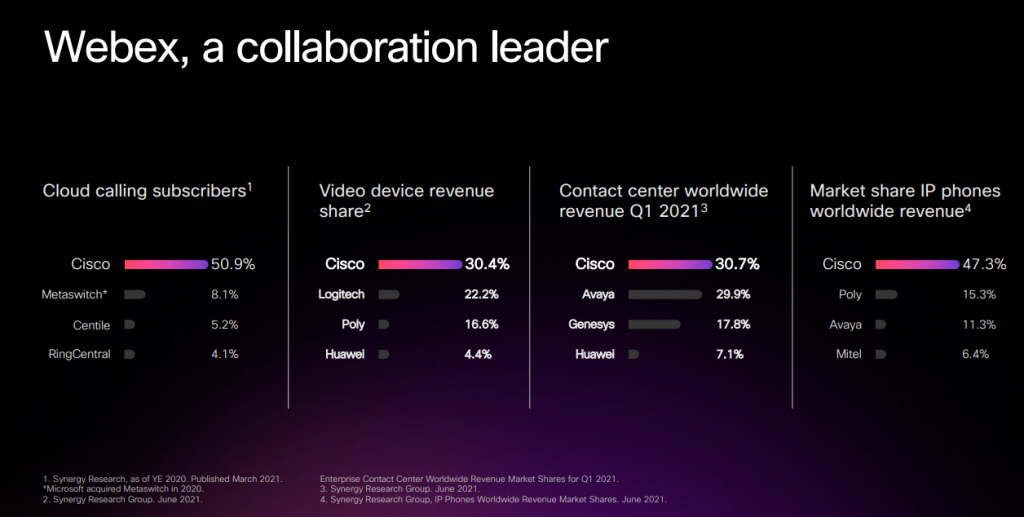 Google Chat
Google Chat is available through Google Workspace and has had a few different identities over the years. The company does not do a whole lot of reporting, but here is what we know. Google Cloud has been hard at work as well, making a lot of updates to its workplace collaboration suite of tools that consists of free use of Gmail, Meet, Chat, Calendar, Drive, Docs, Sheets, Slides, Sites, and more. 
It is Google Cloud's workplace collaboration suite. This year at Google Cloud Next 2021, its annual developer conference, it made a ton of updates to Google Workspace, data/analytics, and security. It also had a lot of growth in EMEA, adding some notable customers to its roster including Siemens Energy.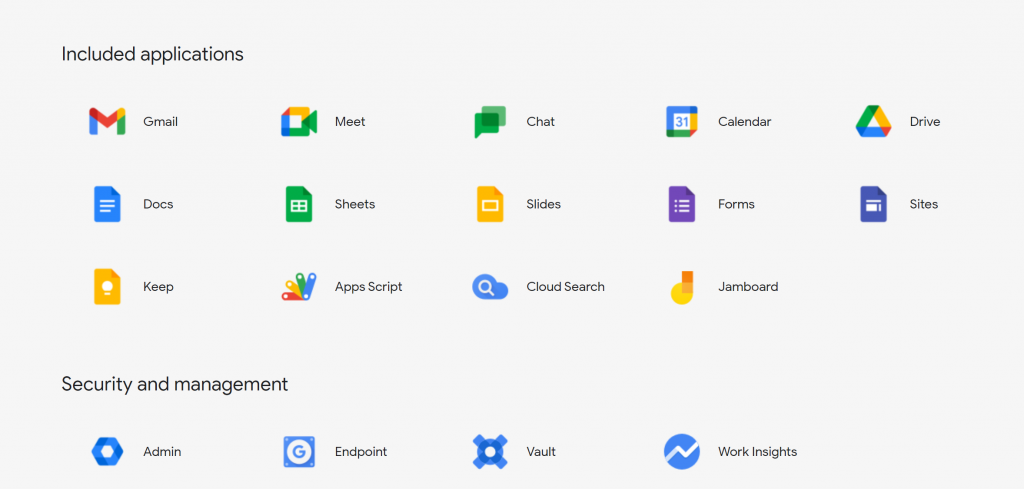 What might be suprising to find out – there are over one billion active users of Google Drive and over 1.5 billion users of Gmail. In the world of collaboration – Google Hangouts/Google Meet has over 250,000 daily active users, according to Statista. Again, Kent: 
"One blog post in June also cited that Workspace has three billion users – by far the largest number reported in this report. As mentioned, however, we do not know how these get defined; and how many people use meetings or messaging." 
Analyst Tim Banting, Practice Leader for Enterprise Communications at Omdia; well – he suggests that Google needs to set its sights on further integration. 
"Google uses Gmail as a central hub for collaboration, and Microsoft uses Teams as a central hub for workplace collaboration. Email is the start of a workflow for most users. Too many of the features and functions are disjointed and not conducive to a good user experience."
One way Google might excel, Banting thinks if Google sold a SKU; one solely focused on email and collaboration – it would do well.
Workplace from Meta
Following a name change by Facebook, "Workplace from Facebook" is now "Workplace from Meta." According to Mio's report, its growth strategy has always been to target the Fortune 500. It even has a dedicated sales team focused on rolling out to thousands and thousands of users at a time, 
Conversely, Kent writes, "it is no surprise the seat count has skyrocketed." 
In May 2021, Workplace from Meta announced it had seven million daily active/paying users – a number that rose by a million people when you contrast that to the same time in 2020. What remains a looming unknown; what are Workplace from Meta's revenue figures? Presently Meta does not list the business collaboration aspect as a unique line item on its quarterly earnings report. 
Once more, Kent, comments: 
"What we can see is that a section called "Other" makes up for 2.8% of Meta's total revenue. How much of that 2.8% is via Workplace from Meta, we can only speculate."
Something key to note in Meta's strategy; that could turn out to be a fatal flaw: Its lack of ability to 'play' with others could make displacing existing solutions more complex for the social media giant/collaboration firm – according to Mio.

You can check out Mio's State of  Workplace Messaging, 2022 Report – in its entirety, which is packed full of insight and collaboration predictions.
It also offers up a look into the best providers in the space.