Following a Pandemic-fueled hiatus, Enterprise Connect is back, live, and in person. There is no clearer indication of that than the number of emails I received in the weeks leading up to the event. Though I am covering the event remotely, I understand there to be no shortage of news coming out of the event held March 21-24 at the 'Gaylord Palms Resort,' Orlando, Fl. 
Potential conference-goers can also tune in virtually. 
Cisco is one such company making a splash at this year's event. It recently announced a new set of innovations designed to help organizations personalize the hybrid work experience for employees and customers and even announced an industry-first partnership with Ford to create the ultimate mobile office. Users can enjoy the full Webex collaboration experience from the comfort of an electric vehicle. 
The collaboration giant also noted that Webex Calling today has reached six million users. Cisco said that it would extend Webex's Embedded App Framework to Webex devices, mobile phones, and tablets, a move that would help businesses scale swiftly and with greater ease, releasing Webex Go. 
Introducing Webex Go
With a continued emphasis on hybrid work, the company says it hopes to simplify hybrid work with its next-generation mobile experience. "Especially with our growing work-life integration culture and how our smartphones have become the glue for our daily routines," the collaboration firm wrote in a blog post announcing the launch of Webex Go, further noting: 
"With the increased importance of mobile devices in work and personal routines—our team saw an opportunity to (bring together) the personal mobile phone with the business phone system and create a simplified experience."  
Webex Go is an add-on to Webex Calling that extends a Webex Calling business line natively to a mobile phone. "What that means is you can make and receive business calls using your Webex Calling phone number, over the cellular voice network, using your mobile phone's native dialer."
This is strikingly similar to what Verizon and a slew of other companies signed on for recently – in a deal with Microsoft to leverage its Teams Phone offering through the native dialer. The most promising part – no app is necessary for both offerings.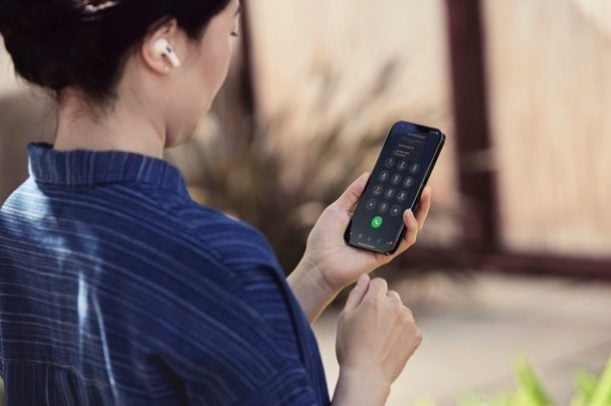 Much like Microsoft's solution, Operator Connect, Cisco's offering ensures secure and complainant calls, lending users access to features like compliance call recording and it also offers up ease of management for IT/admin teams when it comes to practices like provisioning and daily upkeep. 
If you would like to test out the technology first-hand, you can reach out to a Cisco partner to set up a free trial run. Until then, users will have to wait until the end of March 2022 for the full U.S.-rollout. 
Enhancements to Webex Calling and Cisco Devices
Cisco also made updates to its IP Phone, the 8800 Multiplatform Phone. "These MPP phones are now enabled with noise removal, eliminating distracting background noise and providing users with the same, high-quality calling experience gained from the Webex App and Webex Video Devices," Cisco wrote.  
Furthermore, Webex Room and Webex Desk Video devices now natively register with Webex Calling – giving users access to enterprise calling features, like hold, resume, transfer, conference, and voicemail access. There's extension and PSTN (or traditional landline) dialing, too. 
Webex Cloud Services also gained new capabilities: and can now deliver a new set of experiences across all Webex Devices and the Webex App. According to Cisco, the new functions have some (fairly) notable credentials, noting in a blog post: 
"This includes delivering a unified call history and an enhanced directory search experience that includes (the) integration of enterprise users and additional organization contacts." 
Expanding Coverage for Webex Calling Plans 
As Webex Calling now has six million global users across, the company's goal remains to grow this number. It hopes to pull this off with the launch of several new regions: the collaboration giant now says it will offer Webex Calling and its Cisco Calling Plans. 
Presently, users can access Webex Calling in 85 countries, with Webex Calling having Cloud Connected PSTN providers in 65 countries. "This month, we are excited to announce that multinational corporations can now easily deploy Webex Calling to their branch offices located in India," Cisco wrote.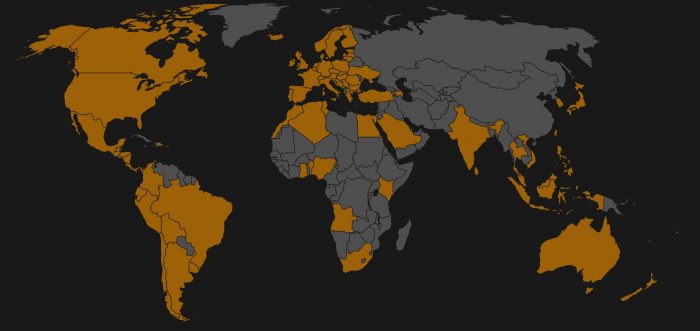 Webex Calling: also now supports location-based routing based on a customer's geographic network. The process automatically routes calls in India through the PSTN to keep Indian businesses compliant with the country's toll bypass regulations. 
Cisco will also further expand coverage of Cisco Calling Plans, adding: Greece, Italy, the Netherlands, Poland, and Switzerland. The firm will also launch its calling plans in the Asia/Pacific region, beginning with Australia and New Zealand coming later this year. 
If you want to check if your region is eligible for Cisco Calling Plans, you can do so here.  
More General Webex Updates 
Webex users who leverage its Vidcast capabilities, the company's Vidcast, Webex's asynchronous video messaging solution. 
"Vidcast users can import a demo recorded in Webex, edit, and share as a Vidcast for easy async consumption and can easily embed Vidcast within a Slido poll for virtual check-ins or training, as well as in Webex Events (formerly Socio)."
There are also several new Webex integrations with Notion's all-in-one project management system.
Enterprise Connect 2022: A Metaphor for Our New Reality
As hybrid events and even hybrid work become more of our new reality, we can expect big news to come out of these events, henceforth. Now that there is much less to-and-from-work travel, the same could become of future conferences.
I believe that far fewer people will attend conferences in the future, or they will be at least more selective about the ones they attend – as we have seemingly come to realize some fundamental things over the Pandemic.
For starters, we tend to place value on these conferences, but: they have no intrinsic value. In reality, the things that (truly) matter; are work/life balance and time spent renewing oneself/with loved ones. Work has become secondary in many people's lives, and consequently – so have conferences in many instances.
All the while, coverage persists of the news and events held by those in the industry.