"Omni-channel" has become a commonly and perhaps overused buzzword among every customer-facing industry. Depending on who you ask and the context in question, the phrase can mean different things to different departments (product, marketing, sales, customer support etc.). One thing is for certain and remains true across the board: there has never been so many ways that customers can engage with your business and companies are increasingly challenged with delivering seamless support to every possible channel.
While "customer service" may bring to mind the conventional image of a friendly representative sitting behind a toll free telephone number, this generally isn't enough to satisfy the ever-expanding array of customer demands. With the proliferation of Internet-connected devices, people are more expecting of an experience that is personalized and consistent regardless of their chosen medium for purchasing goods and services.
This may include visiting a physical store, reading a paper catalog, browsing a company web page, downloading a mobile app, calling a sales representative, participating through social media or any combination thereof. According to e-commerce statistics from OuterBox, 80% of customers use their smartphone while shopping in a physical retail outlet to read product reviews, compare prices and find alternative store locations, while research has shown that most Americans switch between devices throughout the day.
Customer journeys have become convoluted online. Before making a purchase, most people now consult online comparisons, blog posts, critic and user reviews, and the list goes on. Given the degree to which markets have become fragmented, it's more important than ever to understand the many ways that customers may seek to approach your business and how you can meet those needs with a strategy that is uniform, consistent, seamless, fast and easy – both for the customer and company representatives.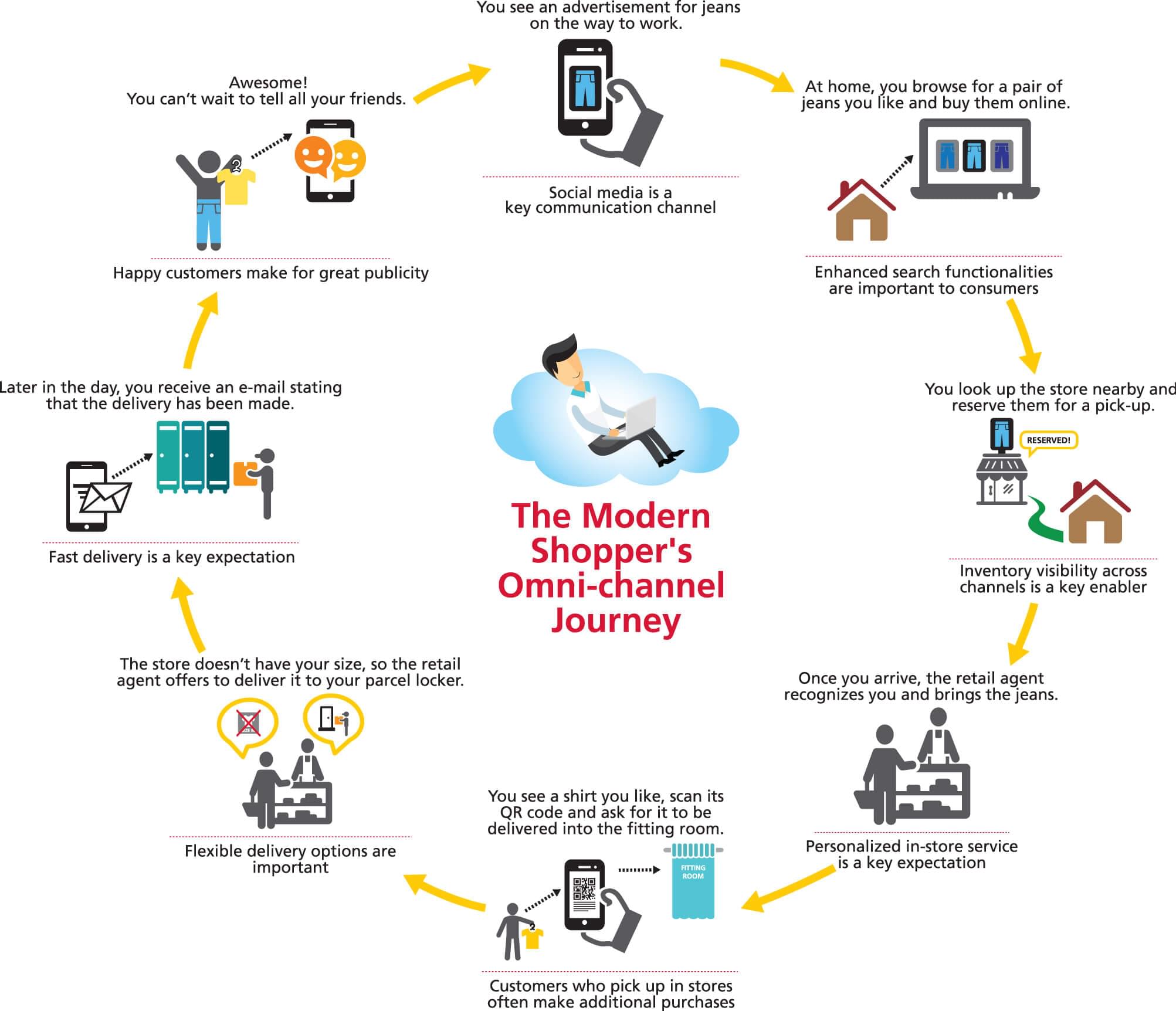 Unified communication (UC) and customer relationship management (CRM) platforms can be a significant contributor toward your company's omni-channel efforts. These types of applications provide internal teams with a diverse set of collaboration tools to participate in multi-departmental collaboration, having a centralized location for tracking customer history, as well as equipping customer service representatives with a range of options for communicating with customers depending on their preference.
The concept of providing multi-channel support for customers isn't new to any business considering most companies have websites, social media accounts, print ads and so on. However, omni-channel takes this a step further by coordinating your efforts across multiple channels in a more holistic way that interweaves the activity from these various channels in a manner that has them working together.
The ultimate goal is integrating every method of outreach and communication in one location to eliminate siloed engagements. For instance, if someone emails your company one day, they should be able to call in the next day and continue that conversation without skipping a beat, even if they're speaking with a different person or department.
Your teams should have the tools necessary to be informed about a customer's history so they can deliver a personalized experience without the customer repeating their problems or questions. And according to all metrics, your customer service should be able to respond to inquiries quickly while displaying that they're well-informed about the subject.
Statistics: What People Expect From Customer Service
Customer service that is multi-faceted, instantaneous, personalized, highly knowledgeable and available around-the-clock matters more than ever to people in recent years:
An Aberdeen Group study showed that companies who delivered strong omni-channel customer engagement retained 89% of their customers, compared to 33% for companies with weak customer engagement.
Research conducted a few years back by Gartner indicated that 89% of companies compete on the basis of customer experience.
A Walker study suggests that by 2020, customer experience is set to exceed pricing and product as a key differentiator between brands.
Walker also says that by 2020 phone calls and emails will no longer be adequate to provide customer service. Channels will increasingly move online and up to 60% of communication with customers will occur through these new channels.
90% of customers polled by SDL expect consistent interactions across channels.
Data collected from a CGS survey revealed that social media, email, and chat made up 47% of the customer care channels supported as of 2016 while traditional voice customer care contributed to only 22% of the channels supported by organizations.
A ZenDesk report from 2013 indicated that even back then, 37% of people expected to be able to contact the same customer service representative regardless of what channel they use, while 47% expected to be able to return something through a different channel than the one where they made the purchase.
From the same report: 64% of customers expect to receive real-time customer support, regardless of the channel; 78% say a company's reputation for customer service is important to them when choosing to buy from a particular brand; 75% of respondents would return to a company with excellent service and 56% would recommend it to family and friends; 33% will spend more with a brand if they receive excellent customer service; and 87% think brands need to work harder to create a seamless experience for customers.
A study by Dimensional Research and ZenDesk found that 67% of people have used live chat, social media, or texting for customer service, 41% of Millennials want more options for contacting customer service and 65% of Millennials expect customer service to be faster than it was five years ago. 51% of people wait less than an hour before trying another contact method if they haven't heard back.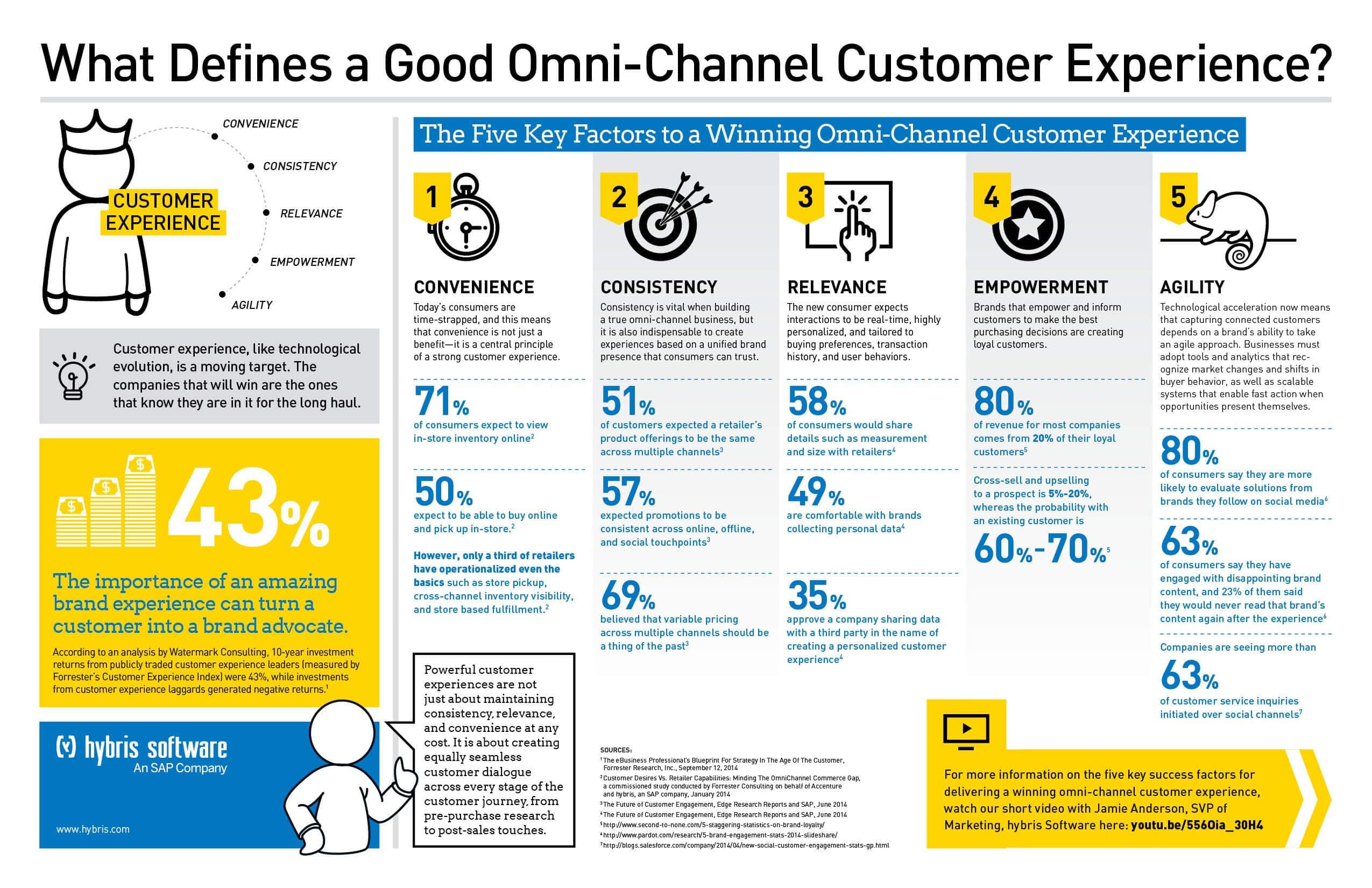 Don't Underestimate the Value of Self-Service Material
While providing personalized one-on-one customer support is critical, a surprising number of people are comfortable with attempting to solve issues on their own using online knowledge bases (aka Customer Self-Service). Research sponsored by ZenDesk published in December 2018 reported that 98% of people have used an online FAQ, help center or other self-serve support resources.
Figures from one Dimension Data report indicate that nearly three quarters of people would rather visit a company's FAQ pages instead of contacting support via social media, SMS or live chat. Similarly, another survey from Answer Dash says that 40% of the 3,000 consumers preferred self-service options versus speaking with a live customer support representative, while 70% said they expect a company to provide self-service options on their website.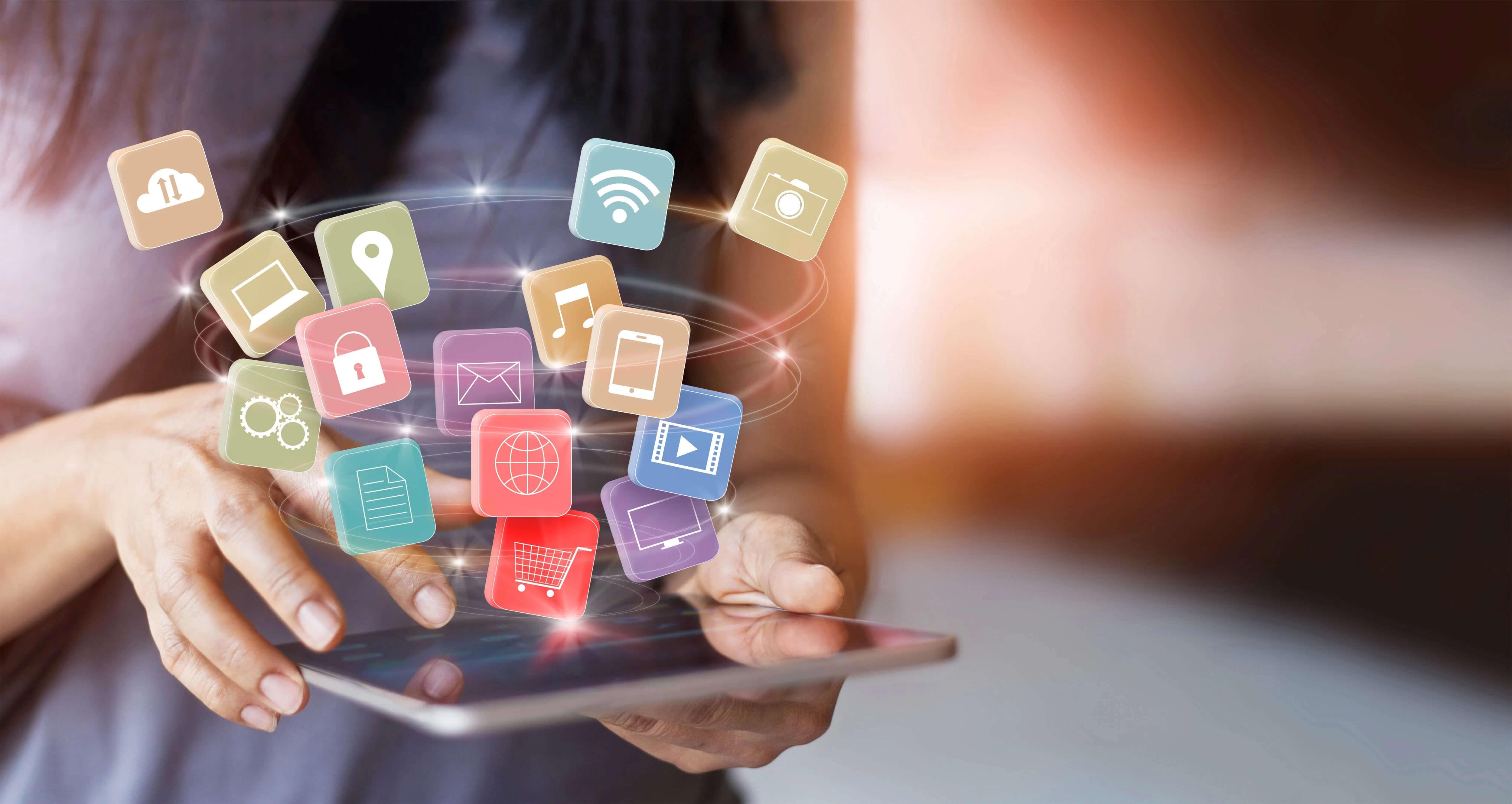 Part of the appeal for online knowledge bases is undoubtedly that people feel like they can save time and frustration by simply fixing the problem themselves, not to mention that it can be done at the very moment that they care to pursue the matter. This is not only convenient for customers, but it helps reduce load on customer service – and not just any load, but it eliminates the most monotonous of issues, allowing associates to address more pressing concerns.
In the event that the customer doesn't require any additional information than what was provided by your FAQ-style pages, you've reduced the overall expenses your company will incur with further support. According to a study from Oracle and Forrester, online self-service options for customer support can decrease the cost by $11 dollars per call. Separate research by Accenture found that offering self-service options can save a company $1 million to $3 million each year.
If nothing else, having an informative knowledge base is likely to help customers be better educated about their inquiries. If they do eventually have to contact a service agent, equipping customers with some information may reduce the overall time required for their exchange with a support agent – a crucial metric for perceiving the quality of service – not least by enabling more effective communication between them.
Need help putting your initial knowledge base together? Gather feedback from the different consumer-facing departments around your company about the questions they receive most frequently from customers. Getting your employees involved with a knowledge base initiative can also help educate your associates, equipping them with a uniform foundation of knowledge and providing them with a better idea where customers are coming from when they reach out.
This Isn't Just About Customers – Agents Benefit Too
Modern technologies are reducing attention spans and instilling an expectation of immediate gratification. Regardless, time is the most valuable asset anyone has. Nobody wants to be transferred from agent to agent, repeating their troubles all along the way, nor does anyone want to wait a day or more for their inquiry to be resolved. In addition to letting customers contact you by whatever means makes sense for them in any moment they choose, the context from that exchange should carry over to all future communications on every medium.
This isn't only about meeting consumer demands, however. The unified environment that comes with an omni-channel approach to customer service can be a boon to your representatives and contribute toward overall operational efficiency. For instance, platforms that enable such a holistic workspace can help distribute tickets according to the skills, availability and workload of specific agents and allow them to consult an internal expert or escalate the matter more easily if necessary.
While it's undoubtedly frustrating for a customer to repeat themselves for the fifth time, this is also frustrating for customer service agents because they lack the adequate tools and information to do their job effectively. Not having quickly accessible insight about a customer's history, the ability to transfer communications between mediums or internal guidance for more complicated issues only increasing the friction and stress between exchanges. No one wants to be scrambling for information.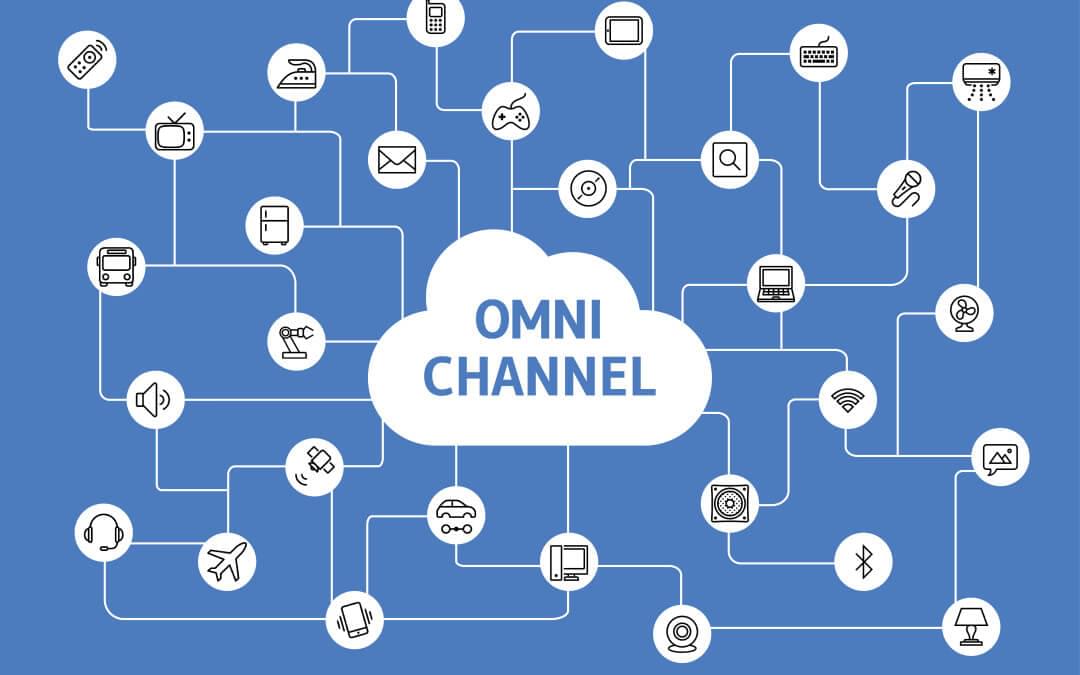 Knowledgeable representatives with a streamlined back-end improve customer satisfaction not only by simply offering better support, but they can resolve inquiries faster, saving time for everyone involved and maximizing agent productivity. In the same vein, it's worth noting that omni-channel approaches to customer service can allow a single agent to serve multiple customers at the same time. It's much easier to juggle several instant messages at once than it is to address multiple people at the same time via phone.
Like having self-help articles on your site, it can be just as valuable to implement virtual assistants, chatbots and other forms of automation that can aid customers with basic requests to reduce the volume and monotony of inquiries. AI is still in its infancy and while we have been critical of these sorts of tools at GetVoIP, they can also help guide customers to the appropriate live agent for their inquiry without requiring representatives to waste time on these sort of basic processes, freeing them up to tackle bigger issues.
Enabling agents to do the best work that they can has various benefits across the spectrum for contact centers: lower first-reply times, lower first-resolution times, lower wait times, fewer overall replies necessary and more. Among the less obvious benefits is simply that the associates will also feel more fulfilled and have a greater sense of self-worth within your organization. Satisfied employees make for satisfied customers and in a best case scenario, this may even reduce turnover rates.
Business-Wide Benefits of Omni-Channel Engagement
Few if any components of your business are as important as customer satisfaction – it doesn't matter how great your product or service is if nobody wants to buy it. And while implementing an omni-channel strategy may seem arduous and costly, it ultimately pays to be where your customers are and will likely provide you with a competitive advantage over companies who only operate with single or multi-channel approaches and don't tie everything together in a cohesive initiative.
Offering streamlined customer service and opportunities for customers to engage with your business at every possible touchpoint is bound to improve the performance of your organization in countless ways. We've already covered some of the immediate benefits to customers and representatives when implementing an omni-channel strategy, but all of this inevitably trickles down to the operating efficiency, reputation and bottom line of your business.
It's worth noting that even if there are some initial expenses associated with employing an omni-channel effort, consumers care enough about the quality of service that they're willing to pay a premium for it. Statistics have also shown that customers have a greater willingness to spend more with companies who have an omni-channel infrastructure in place than companies without one, and that omni-channel customers represent a larger portion of revenue and higher lifetime value than the average customer base.
Happier customers lead to higher loyalty rates and beyond the value of retaining your customers, people who are satisfied with a product or service are significantly more likely to recommend it to others, resulting in free word of mouth marketing. According to Nielsen, 92% of consumers follow recommendations from friends and family over all forms of advertising, while the numbers of people who consult online reviews and related material before making purchases is at an all-time high.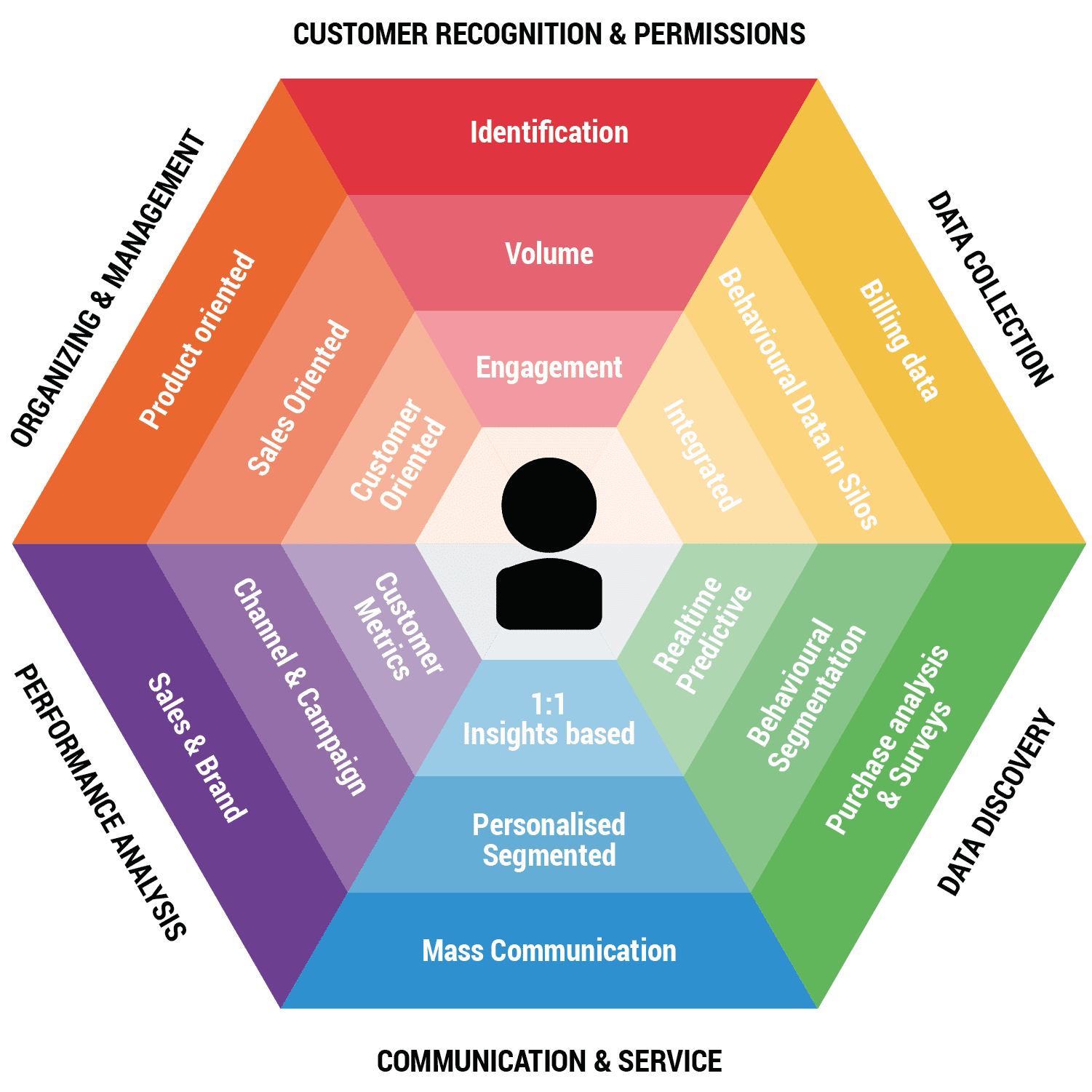 However, online merchants aren't the only ones who should care about omni-channel engagement. Retailers can benefit hugely from establishing a multi-faceted online presence, particularly when it comes to boosting foot traffic at physical stores. For instance, research has shown that three out of four people decide to visit brick-and-mortar stores after finding helpful information about local outlets in search results.
Further driving growth and profitability, omni-channel strategies produce broader swathes of transaction data and customer demographics as a byproduct. These can be analyzed to focus efforts on specific channels – again, allowing you to go where your customers are as well as targeting certain audiences with relevant promotions and calls to action.
This creates feedback loops with deep implications that lead to other areas of improvement throughout your business, such as being able to deliver more personalized experiences based on trends and preferences, which circles back to one of the primary means of ensuring customer satisfaction and so on. Having a single database with individual user data from various channels benefits the entire operation. Consider a customer satisfaction survey to get the ball rolling.
Implementing an omni-channel strategy may not be an easy transition for companies who are larger and less agile, and although it might seem expensive to do, it's impossible to ignore the overall value. Figures from one report released in 2015 found that brands who engaged their audience with a consistent omni-channel strategy saw a 14.6% year-over-year increase in revenue and a 13% annual improvement in customer retention rates.
Establishing a consistent and efficient relationship with your customers through all channels is virtually priceless when considering the potential boost in your brand's growth, reputation and long-term profitability.
So Seamless, It's Like There Aren't Any Channels
The design behind your omni-channel infrastructure should be so effective that it works in any customer's situation, no matter when they're trying to engage or what direction they're coming from. They can reach out to you using any channel and it will effortlessly integrate with any other channel they've used previously or might use later, providing the same consistently "complete" experience at all times.

Effective omni-channel systems will not only minimize the barriers between your business and its customers, but it should break down silos within your company and help unite departments so they can work together in a coordinated fashion using customer relationship management software and unified communications. This doesn't necessarily have to mean that you must rip and replace platforms, but may instead imply that you should find ways to centrally integrate technologies your operation has already invested in.
Whatever the case, the infrastructure should be designed in a way that all points of internal and external contact as well as all customer and company information is available in a single hub or as few hubs as possible to maximize efficiency, simplicity, convenience and coordination from A to Z.