Find
Providers
Having researched over 500 service providers, our advisors identify the best solution for each buyer.
How Does GetVoIP Work?
Good question! GetVoIP is 100% free for users. We get paid from carriers only when we find you a good match.
Browse & Compare
Our experts analyze solutions and make the findings easily digestible.
Get Unbiased Advice
Access our trusted buyer's guides and user reviews to evaluate all options.
Find a Winner & Book
Narrow recommendations to your specific needs. Instantly review and signup.
Over
1 Million

Happy Businesses Served.

Here's what a few of them have to say about GetVoIP.
GetVoIP's comparison guides made it easy to make an informed and cost-effective decision.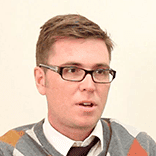 Richard janes
Fanology Social, Inc.
I had no idea where to start looking. GetVoIP found exactly what we needed in under 5 mins.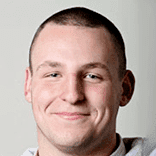 Mark Crosbie
Flux Recruitment
Latest Blog Posts
We know business tech solutions inside and out. Check out our blog to learn more on how you can improve your bottom line.
Oct 12th, 2015

After researching project management software, we've found the best fit for most teams of developers is JIRA Agil...

Oct 8th, 2015

Welcome back to our provider spotlight series. Today, we set our sights high and talk to one of the biggest...
What is VoIP?
Save Money with VoIP
What to Look for
Get Started with VoIP
What is VoIP?
VoIP, or Voice over Internet Protocol, is a new form of digital telephone service in which calls are sent and received over the Internet. To utilize VoIP, all users need is a high speed Internet connection and a service provider.
VoIP technology offers many highly advanced, next generation calling features. Often these features are included, and can be real valuable assets every step of the way throughout your specific communication needs. Traditionally, many of the calling features now included with VoIP telephony were exercised by a human being operating a switchboard. Directing call traffic appropriately is vital to the success of any business. With voice over IP, many of them are customizable to put your business at the pinnacle of efficiency and professionalism. Network features are designed to make sure your business never misses a beat – keeping your infrastructure at the tip of your fingers at all times.
How does it work compared to a "normal" phone?
Answer: You won't even notice a difference. To make a call, you pick up your phone like normal, dial the number you want to reach, your phone connects to the PSTN, and connect using your internet connection instead of a traditional circuit board landline.
Traditional landlines work by transferring analog voice signals over copper wires. While VoIP works by converting analog voice into digital data packets and transmitting it over the internet.
Save Money with VoIP
1. Get Lower Monthly Rates/Fees –  Low prices are due to the fact that VoIP technology is built upon the infrastructure of your existing internet service, and because voice data is much cheaper to send over the internet compared to landlines.
2. Get All Inclusive Calling Plans with Unlimited Local & Long Distance – With VoIP, every call is a local call. Most plans will offer all inclusive calling for a flat price, which is still much less than the cost of a landline phone.
3. Free Premium Features You Never Have To Pay For – VoIP includes features that are not available with landlines such as: voicemail transcriptions, auto-attendants, HD Voice & Video, E911, unified communications, and more. These features come standard with all VoIP plans.
4. Immediate Flexibility &Scalability – VoIP eliminates your costs on unused services. VoIP companies offer specialized plans tailored to your specific needs, allowing users to make changes on the go, making it easier for business to scale.
What to Look for
When shoppers ask which is the best VoIP service or who is the best VoIP provider, no two answers should ever be the same. Keep in mind, that the best VoIP service for one individual or business, might not be the most ideal for you. It's all about research and your specific needs. Users should consider these factors when selecting a VoIP provider:
Support – is there 24/7 support offered? What are the support options and where is the center based?
Reliability/Down Time –  How often is the system scheduled to be down for upgrades and maintenance?
Quality – Be sure the provider is able to offer the high quality calls at all times.
Versatility –  Look for a provider who is able to grow and shift along with you and your needs.
Once familiarized with VoIP,  hone in on what these services can do for you and how to transition to the next level. First and foremost, is cost – a universal concern for anyone. Check the provider's rates and be sure they're the most cost efficient for your calling needs. There is also quality & reliability, portability, customer support, and a satisfaction guarantee; all key factors that may be clinchers or deal-breakers when going through the process.
Get Started with VoIP
In going the VoIP route, look for a company that offers a simple, condensed solution. Here's how:
Step 1. Define which services you need: how many phones do you need? Do you need specific calling features? Narrowing down your precise calling needs will make it easier when comparing plans.
Step 2. Establish a budget: with your set budget and calling needs in mind, you can easily narrow down providers that can deliver the services you need within your set budget.
Step 3. Evaluate key aspects of providers: such as reliability, customer service, satisfaction guarantee, terms, cost, and security. With this information accounted for, you will be able to differentiate between provider offerings.
Step 4. Read VoIP Reviews: research user feedback, take notice of VoIP ratings and the unbiased experiences from current subscribers. This will give you a better sense of what to expect, as well as the overall user experience of the company.
We address the above 4 steps in our easy-to-read comparison charts of the best VoIP providers and their offerings.  Every key detail is front and center in our extensive round-up comparisons. Don't get swept up in what might be great marketing unsupported by likewise service. We've done the research for you, by narrowing down the best VoIP providers in the industry. Follow the above 4 steps for a seamless transition.