Zoomtopia 2021 kicked off today, and it is already one for the books – as Zoom unveiled plans for a pile of platform innovations across its platform.
Zoomtopia 2021 is powered by the Zoom Events Conference feature, a solid way to kill two birds with one stone. I had the chance to attend the event – now my second year in a row, and the platform was just as solid last year – there is no lag and the audio is crystal-clear. Overall, it is quite a compelling offering and a scalable one, too.
Zoomtopia 2021 is a two-day event set to feature over 75 educational sessions and over 100 speakers, including; partners and executives from the likes of ServiceNow. If you miss any of these sessions, not to worry – many of them are available on-demand. All you need to do is head over to the conference website to register for free.
What is next for Zoom and its increasingly popular video conferencing software? One might gain insight into Zoom's aspirations by looking at a recent study conducted by the video conferencing giant. The survey; examined the role of video communications in daily life and people's preference regarding how they want to use the technology in a future world.
Zoom found that on a global scale, most respondents agreed – everything in the future will have a virtual element, including celebrations and events. This survey undoubtedly prompted the first of Zoom's many new feature releases, some available in beta, others available now, and plenty to hit the scene in early 2022.
Events Conference, Set for Fall Delivery
Introducing "Events Conference," a new feature set for a fall 2021 release. The capability will let event hosts organize multi-track and multi-day digital events. Events Conference should have several advanced functionalities, according to Zoom, including event lobbies, chat, networking, sponsors, surveys, recordings, and analytics.
Zoom Video Engagement Center
Already in the works, the Zoom Video Engagement Center (VEC) will connect experts with customers via video chat in early 2022 – creating a more engaging/friendly user experience. Zoom VEC will target various verticals with industry-specific solutions while offering the same cloud-first scalability and video architecture Zoom customers presently leverage.
It has a ton of customizable workflow templates, and Zoom users can soon build video-optimized workflows in days, "Making those workflows more accessible and available to drop into your existing web and mobile applications," Zoom wrote in a statement.
Zoom VEC will first house select templates, later adding a more robust set of templates. Zoom Founder and CEO Eric Yuan said these templates should benefit customers thanks to the unified flow of communications it creates across channels, further remarking:
"Our new templates will encompass everything from customer acquisition to scheduling and reminders to the video call itself as well as the post-call follow-up, and we plan to use artificial intelligence to automate, optimize, and drive productivity during the process."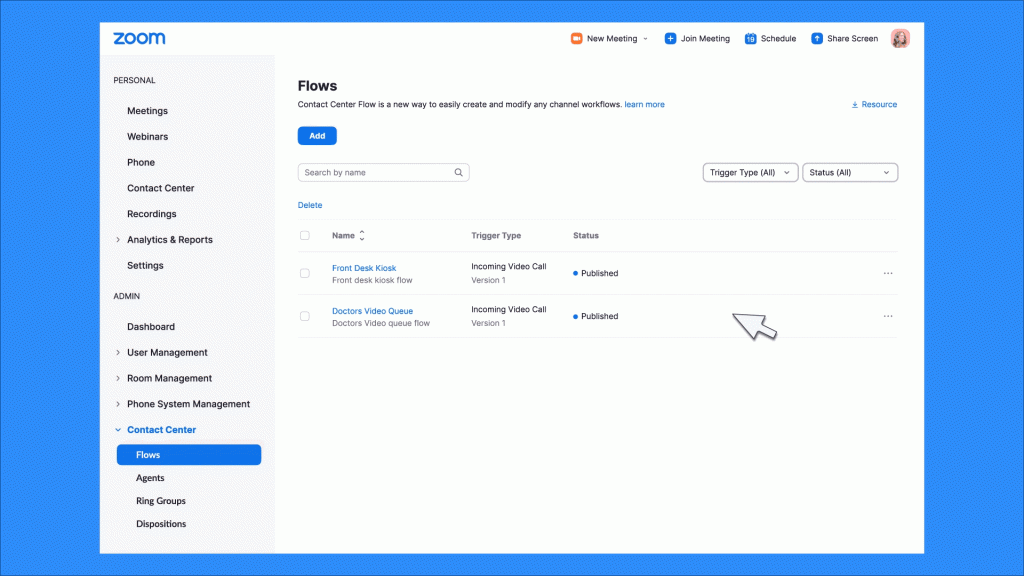 Zoom Video Engagement Center will extend many new functionalities to contact centers, furthering Zoom's ambitions to ramp up its efforts in the space.
In line with Zoom's aim to conquer the contact center sphere – the video conferencing firm acquired leading cloud contact center provider Five9 in hopes of expanding/bettering its contact center offering with best-of-breed solutions. One of the main perks of the deal is that Zoom will gain access to Five9's native/multi-cloud architecture.
Zoom also recently announced a $30 million investment in the video device company 'Neat' – hoping the deal will drive its efforts to innovate the video collaboration market for hybrid workers. To date – Zoom's total investment in Neat sits at $41 million in the Oslo-based video device manufacturer.
Zoom to Support VR for Hybrid Workforce
The future of work will look a lot different than one might have imagined nearly two years ago. That is because it will include a lot more virtual experiences, many of those relying on virtual and mixed reality. Zoom announced that it would team up with Horizon Workrooms to "bring the physical and virtual world together using Zoom."
Facebook made what many call the "surprise launch" of a new app called Horizon Workrooms toward the end of August 2021. The app extends a virtual collaboration by bringing VR users and video chat participants together, leading the social media giant deeper into the collaboration market.
That is not to mention its other side venture, also in the productivity/collaboration arena, Workplace from Facebook. The duo's objective – to allow users to access Zoom whiteboards and Zoom Meetings from within virtual workroom environments leveraging Horizon Workrooms available on Facebook's Oculus Quest 2.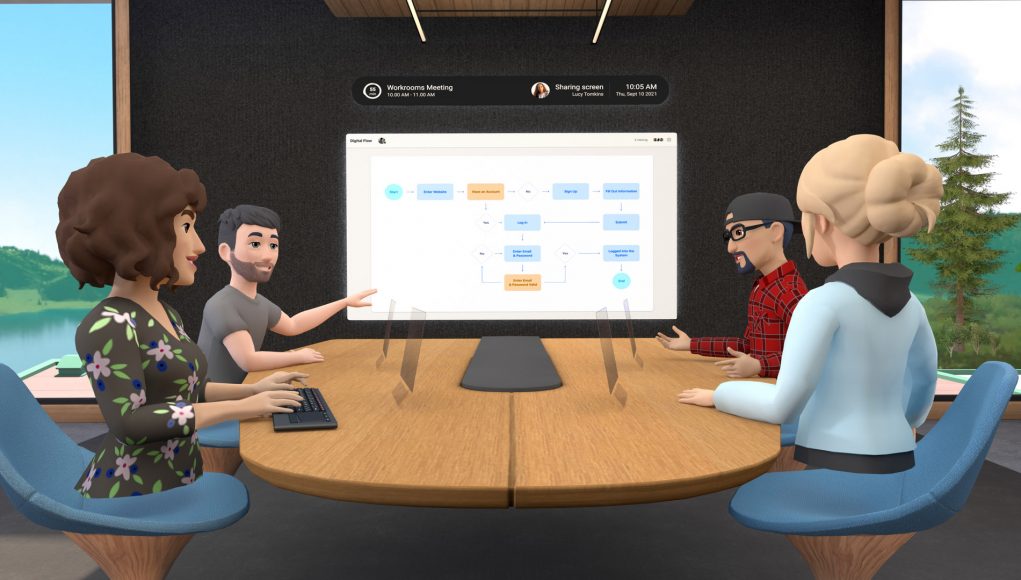 Set for release in early 2022, Zoom hopes to be a part of the select few helping to penetrate said technology into the fabric of hybrid work environments in areas like workplace training, collaboration, and even the onboarding processes.
Yuan said he is a firm believer that the future of work is now, hinting that Zoom would like to "normalize" the use of VR headsets in the workplace. Yuan commented on the new and rather futuristic functionality soon available for Zoom users:
"With the ability to visually brainstorm on a virtual whiteboard, and to collaborate with colleagues similar to in-person experiences, or via the endless opportunities of live transcription and translation services powered by Artificial Intelligence (AI) – previously considered 'futuristic' technologies are on the verge of becoming a reality, and could reshape the way we work."
Zoom Teams up with Mio, Bolstering Interoperability
Zoom is teaming up with Mio to extend chat interoperability via Zoom Chat – with its technology that empowers seamless communication between Zoom Chat, Microsoft Teams, Slack, and Webex – working to resolve a well-known enterprise conundrum – siloed messaging apps.
The new integration will allow Zoom customers to chat with contacts who use Microsoft Teams, Slack, and Webex to collaborate with colleagues/external users to:
Send direct messages to Teams, Slack, and Webex users from Zoom Chat
Join Teams, Slack, and Webex channels from Zoom Chat
Edit and delete messages and post threaded replies
Share files, GIFs, and emoji reactions
I caught up with Mio CEO; Tom Hadfield to get his take, and he told me:
"Cross-platform messaging is the future of workplace collaboration, and the reality of the modern workplace is that knowledge workers need to collaborate with internal and external contacts who do not use the same chat app."
The pair, working to solve a significant concern – avoiding having to toggle back-and-forth between a myriad of apps to manage endless guest accounts; allowing Zoom Chat, Microsoft Teams, Slack, and Webex users to skip the line; as it were.
Live Translation and Transcription
Zoom meetings will become more inclusive in 2022, with Yuan telling conference-goers that Zoom will release real-time automated translation capabilities. It will expand its existing live transcription capabilities, too. In early 2022, Zoom will also support multiple languages although it is unclear which languages for now.
Zoom Rooms Smart Gallery
Hybrid, remote, and colocated work experiences are already the new normal, prompting Zoom to expand the use cases of Zoom Rooms Smart Gallery. Zoom will enhance the experience had in meeting spaces of all sizes by creating individual video feeds of in-room participants – placing them clearly and equally within the context of remote employees.
Hot Desking
Zoom will soon introduce a new hot desk solution, available later this year. Using it, employees can reserve desks and other areas in their offices with the help of an interactive map.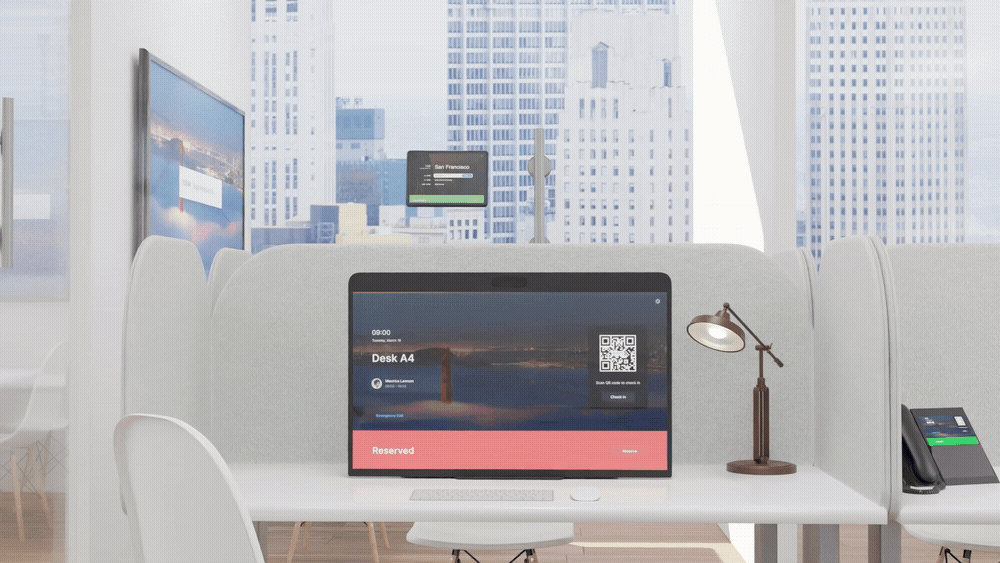 With the map, Yuan said that Zoom users; can undergo quick authentication to bring their personal Zoom experience to any Zoom Rooms or Zoom Phone appliance.
Updated Platform Security
Zoom has done a lot to revamp its image after countless mishaps it made regarding user security, ones that revealed less-than-perfect security practices.
After a brief period of Zoombombing and eventually settling with the Federal Trade Commission – Zoom released a heap of features designed to beef up its platform security. This includes having launched Zoom 5.0., and extending end-to-end encryption to all users, both free and paid.
All this after it said this level of security would be for paying customers only, at least until public backlash forced Zoom's hand at reversing course on the decision. Today at Zoomtopia 2021, Zoom is continuing its path to greater end-user security; empowering customers to provision and manage their encryption keys.
Again, Yuan:
"Zoom will develop a Bring Your Own Key (BYOK) offering, with an initial beta planned for later this year."
Also according to Yuan, Zoom might extend end-to-end encryption (E2EE) to Zoom Phone users, too.
"They can potentially enabling users to upgrade to E2EE during one-on-one phone calls that occur via the Zoom client in the coming year."
Updates to Zoom Apps
Zoom Apps do a lot to help users optimize their meeting workflows, and later this year, the video conferencing company plans to make the integration more ubiquitous throughout the Zoom platform. According to Yuan, that means across its immersive experiences as well. Zoom Apps for Webinars and Zoom Apps for Mobile will both gain Zoom Apps functionality.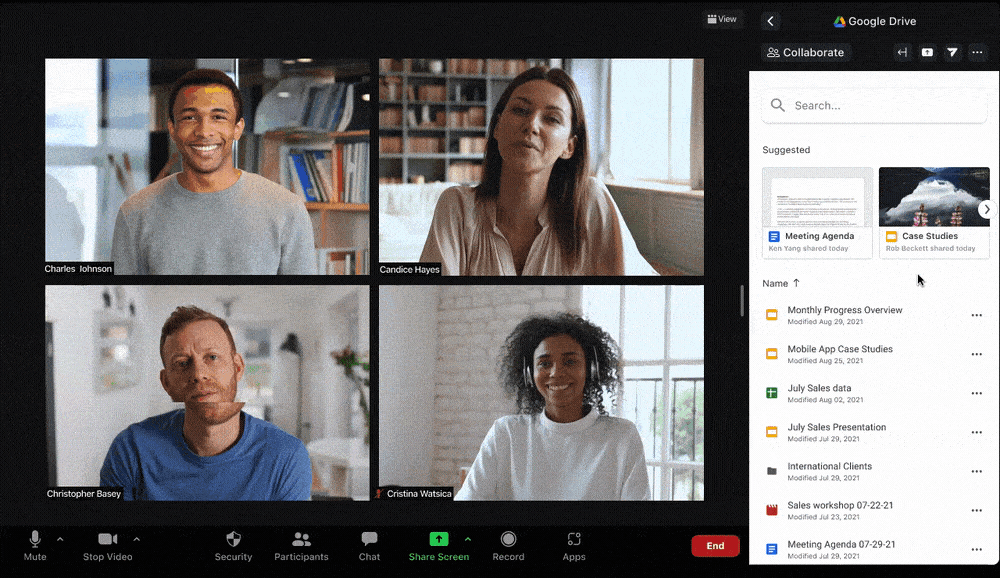 Zoom Chat Huddle View
As of now, there does not appear to be a release date for this feature, but what Yuan did share indicates that it will present a visual layout of channels, giving global teams a sense of connectedness while working digitally.
Zoom's Chat Huddle View might also offer unique virtual background options, chat, tell you who is in a channel, and distinguish channel-member presence, i.e., if someone is busy, available, in a meeting, or even off work.
Zoom Phone Video Voicemails
When available, Zoom Phone users can access a different kind of voicemail experience, one that happens via video.
Zoom Widget
Via Zoom Widget, users can view their schedule (at-a-glance), see who is already in a meeting, and notify meeting hosts using Zoom Chat – if they are running late.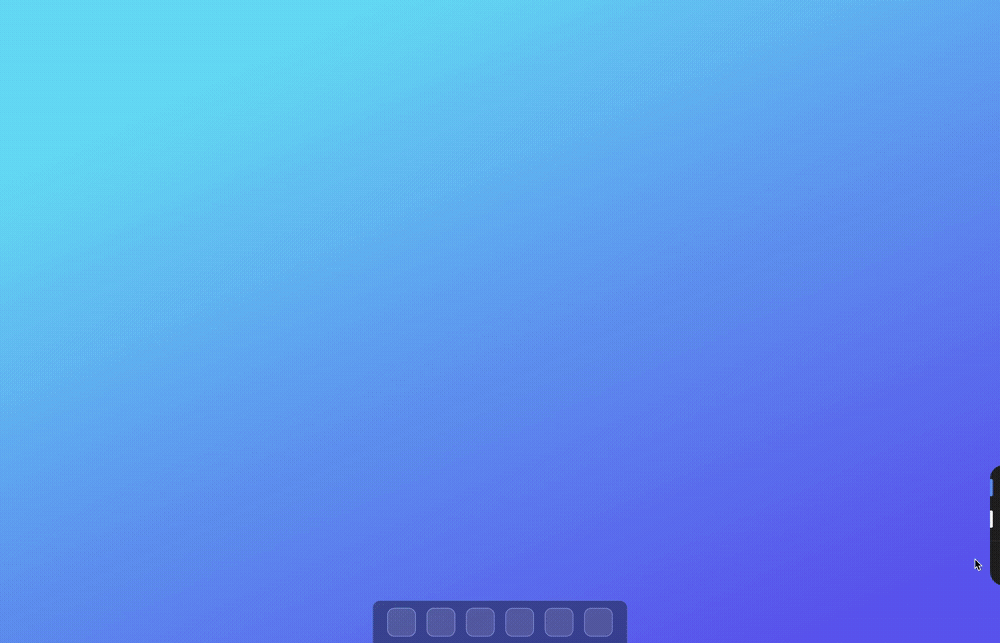 "For people in back-to-back meetings, Zoom Widget will help them manage time, expectations and keep their teammates in the know," Zoom wrote in a statement. 
Zoom Demonstrates; the Future of Work is NOW
There is plenty more in store for day two of Zoomtopia; tune in tomorrow for the second and final day of the live event. Zoom's anticipated innovations could assist in fostering a more efficient, collaborative, and engaging user experience for the video conferencing platform's devout and growing user base. In fact, Zoom could very well revolutionize the work processes with the Unified Communications moves it is making.
The fruits of many of these partnerships have yet to be seen, but one can imagine that they will have many far-reaching implications including increasing workplace productivity/balance, two critical factors moving forward. As we forge our way deeper into the future of work, it is clear who is on top after tonight and who should have no problem setting many of the trends in the industry for years to come.