Launched in 2006 with just a few employees including founder and CEO Tomas Gorny, Nextiva has expanded to a team of 1,000 people, earns an annual recurring revenue of $170 million and counts more than 150,000 businesses among its customers, including well known clients such as Delta Airlines, Taco Bell, Ashley Furniture, the Buffalo Sabres and Conan O'Brien.
While Nextiva began as something of an underdog in the VoIP market, it has risen to be one of the top-rated providers of cloud-based communication services – if not the top-rated provider. According to hundreds of user reviews, Nextiva is currently the best-rated company on GetVoIP's list of business VoIP offerings, and this ranking isn't rare among Internet telephony review sites.
Although the company has seen great success with its traditional VoIP service and has long since pivoted into the unified communications (UC) space, Nextiva is now a full-blown business communications company with the arrival of its NextOS platform in May 2018.
"VoIP is to Nextiva as books were to Amazon in the early days," CEO Tomas Gorny explained during one of the company's keynote presentations centered around NextOS.
NextOS: A Cloud-Based Foundation For Your Business
NextOS represents a significant step forward in Nextiva's transition from simply offering Internet telephony to providing an all-in-one platform complete with everything necessary to facilitate communication, collaboration, customer engagement and business management.
Described as a cloud-based operating system, the service provides all the tools that companies need to manage their business in one place. However, more than simply being any old UCaaS platform with communication tools that interface with customers and teams, NextOS is a one-stop-shop for storing and analyzing business data, providing real-time insight, trend analysis, sentiment detection and more.
It places all business systems in a single location, not least of which being traditional communication components such as voice, texting, messaging and collaboration functionality, but also customer relationship management (CRM) software, surveys, live support chat, predictive modeling and marketing automation. Functionally speaking, NextOS is a cloud-based foundation that you can build your business on.
Nextiva anticipates that NextOS will increasingly become the core of its business.  The single sign-on platform is comprised of several core components:
NextDB – A database for housing customer and employee data. New profiles are easy to create and update, and they provide a real-time information about an individual across all touch-points.
NextIQ – Learns, adapts and predicts behaviors to give your company a complete overview of its customers. Includes technologies such as machine learning and natural language processing.
NextStep – Described as the "rules engine" of NextOS. Leverages the data from other components in the system for full spectrum business intelligence and automating processes across the board.
Nextiva Analytics – Analyzes data from NextOS applications to produce actionable insight from what would otherwise be raw data, allowing you to connect the dots about all aspects of your business.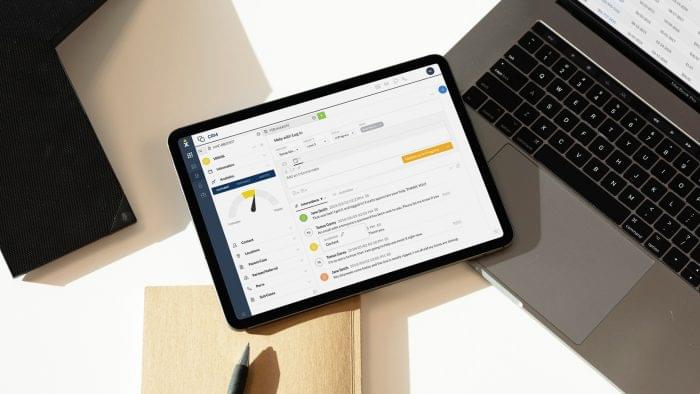 NextOS is more than just a communications app with multiple features. It aggregates all relevant information into one giant hub that can manage every step of the customer journey, allowing companies to focus on customer experience and employee productivity instead of requiring them to juggle a patchwork of different tools. NextOS can be tailored to your specific business needs yet addresses the common goals of all companies – from startups to enterprises – and is designed to grow with your organization.
Nextiva Business Suites and Business VoIP Service
The new Nextiva Business Suites offer two packages that include an array of business communications tools, like CRM, live chat, surveys, and more.
The two new suites are The Business Communication Suite and The Customer Relationship Suite. Both seamlessly integrate with existing technologies and can be customized to suit the needs of any company.
The Business Communication Suite includes Nextiva's signature VoIP phone service in addition to Sales and Service CRM and Analytics. For businesses that want even more power and capabilities, there are price tier options to add the Nextiva App, Surveys, Report Builder, Team Collaboration, Call Recording, and additional voice features. This suite is designed to bundle together VoIP service with complementary tools on one single platform, making it easy to understand customers, personalize their experiences, and keep up with conversations across all channels and devices through a unified business communications system.
The Customer Relationship Suite includes Sales and Service CRM and Analytics with price tier options to add Surveys, Chat, Report Builder, and Dashboard Builder. This suite was created to enable customer support and pipeline management in a single system built to simplify tracking, understanding, and improving the customer journey with powerful analytics and automation.
Nextiva's business phone options have varying levels of features, though all of them have free number porting, free local and toll free numbers, unlimited calling, unlimited virtual faxing, voicemail to email, voicemail greetings, hold music and more.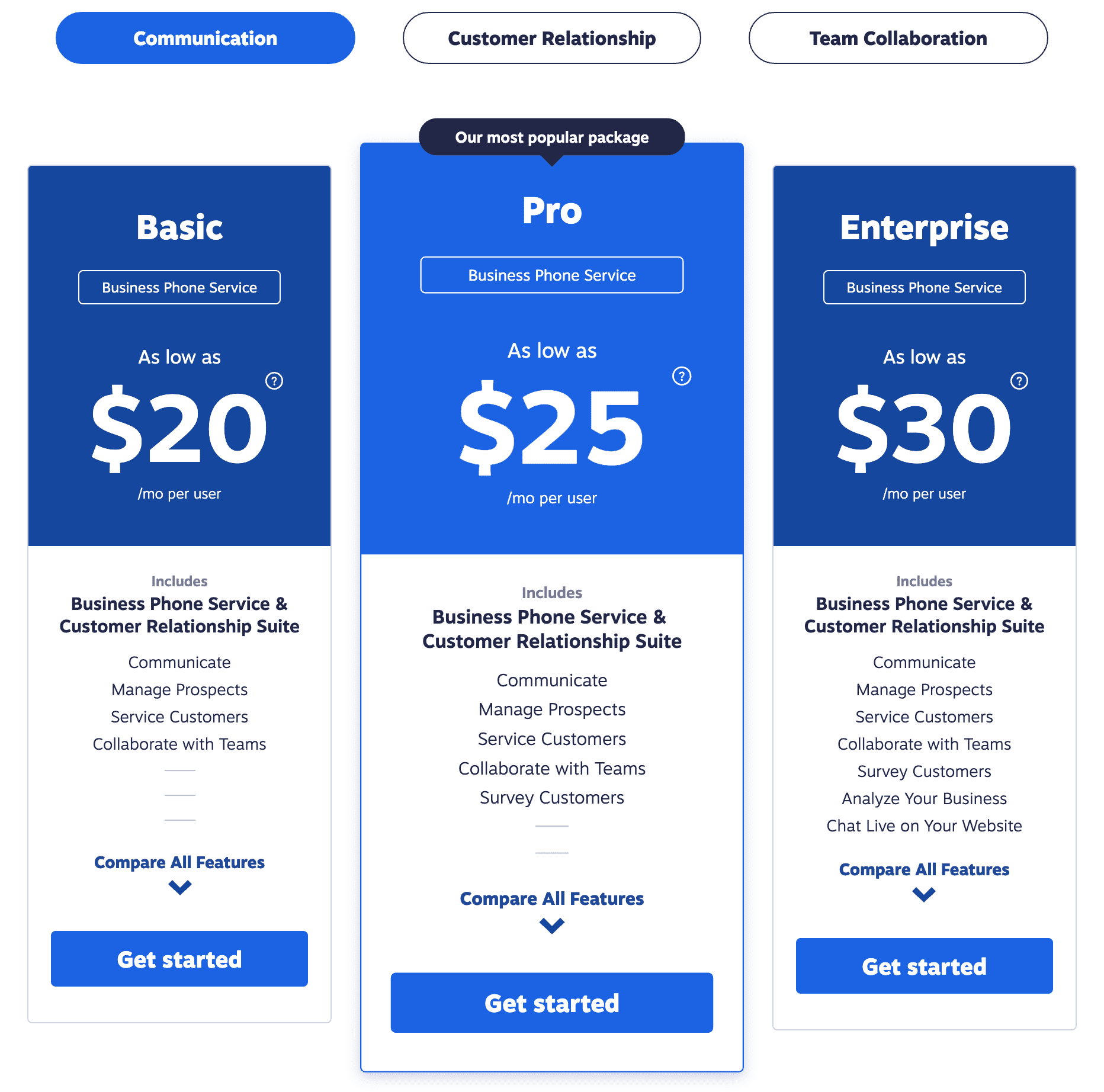 Available features include professionally recorded greeting, access to the company's mobile app, text messaging, team presence / instant messaging, the ability to perform conference calls and a "call me now" functionality that can place a link or button on your website for customers to reach you in one click.
Additional premium VoIP features include up to three professional greetings, call recording, and "Nextiva Anywhere," which lets you connect Nextiva calls to any external number such as your cell phone and/or desk phone – you can even dial out from these devices and have them display your Nextiva number on the receiver's caller ID.
More than simply being a VoIP service, the Nextiva app provides much of the functionality that you would expect from a unified communications platform. The app is available for Windows, macOS, iOS and Android, and supplies team members with presence, location, status and profile information, individual and group chat, screen share capabilities, as well as the ability to make video and voice calls.
Contact Center as a Service – New Packages
Following up on 2018's launch of NextOS, Nextiva also announced the availability of new two new plans geared toward contact centers in early 2019. The company updated its CCaaS offerings, which serve as an extension to its traditional UCaaS platform with a more complete range of features for providing customer support:
Workforce Automation (WFO): Gives insight into contact center operations through a full data picture. Nextiva Contact Center provides enhanced capabilities including quality management, workforce management, and WFO analytics.
Speech-enabled IVR: Adds advanced speech technologies like automatic speech recognition (ASR) in multiple languages, user verification via voice biometrics, and natural language integration to improve end user experience and adoption.
Omni-Channel Support: Nextiva Contact Center supports a multitude of customer interactions including voice, email, and chat in a unified environment for agents, managers, and administrators that provides a seamless customer experience.
Cross-Channel Analytics – As their platform enables contact centers to manage their omnichannel experiences, Nextiva also included predictive analytics to help anticipate the needs of customers on any channel while routing them to the best possible agent for the task. This is also known as skill based routing.
Call Monitoring and Recording – A crucial aspect for almost any business. Nextiva also provides call recording along with live monitoring for real-time visibility into call, IVR, and queue volumes. An organization can then better optimize its call center's processes to compensate wherever necessary.
Outbound Campaigns – Manage and automate your outbound campaigns with powerful features and tools like predictive and automated dialing.
Nextiva's CCaaS services interface with NextOS, further bridging the gap between channels and communications. For instance, contact center agents can reach out to experts around their company to address inquiries faster and with more knowledge, while simultaneously relaying that information to a customer in real-time.
Nextiva's Call Center and Contact Center plans are sold as a separate subscription from the company's traditional UCaaS application and they come in four packages that have differing features and pricing:
The company's "Call Center" bundles were available prior to January 2019, while its recently added "Contact Center" packages bring access to a host of new capabilities. Contact Center Pro is a voice-only solution similar to the company's Call Center plans, but introduces features such as:
The ability to assign multiple skills per agent – calls are routed to agents with specific skills or knowledge.
Customizable reporting – design them yourself through the Advanced Contact Center Analyzer.
Drag and drop call flow builder – simplify the process of creating routes and queues.
Web callbacks. VIPs or special callers can be fast-tracked with "skip the line" service.
Third-party cloud routing – integrate Nextiva with any dial tone provider, even analog.
Analytics-driven routing – track repeat callers and route them based on previous interactions.
Supervisor coaching on calls without the caller hearing (whisper coaching).
An agent dashboard and various interactive voice response (IVR) features.
Contact Center Enterprise enables more than voice communication and provides tools for omni-channel engagement such as chat, email and Nextiva fax. Nextiva's Call Center packages are built on Cisco BroadSoft BroadWorks Call Center technology, while its Contact Center bundles are based on Cisco's new Customer Journey Platform, which includes capabilities from BroadSoft's omni-channel cloud solution and Cisco's Care for WebEx Teams.
These offerings arrive at a time when the CCaaS market is growing as it becomes more critical than ever to provide customers with a high-quality omni-channel engagement. Along with businesses seeking unified platforms to simplify their operations and maximize efficiency, there's an increasing trend for companies to transition away from outsourcing customer support and bring these teams in-house to help ensure the quality of a customer's experience. Nextiva has positioned itself accordingly with its new packages.
Nextiva's Background, Values, Achievements, New Hires
In the past two years, Nextiva has exploded from 500 employees to hiring its 1,000th team member in January 2019, a growth rate that has lead to the business being recognized by Deloitte as one of the 500 fastest-growing technology companies for four years. According to information compiled by Comparably, Nextiva likewise ranks among the top 20 US company cultures while founder Tomas Gorny received a 98% rating as CEO.
Gorny says that key to the success of his company's culture is its willingness to hire "eclectic people." Standing among the individuals Nextiva has recently hired are Phil Steitz, Scott Armour, and Marc Stoll, all of which have decades of combined experience as executives in the tech space.
Nextiva attributes its "highly autonomous and entrepreneurial" culture among the reasons why it has received several awards for being one of the best places to work. The company emphasizes a work hard, play hard type of environment that has contributed toward its ongoing innovation in the realm of telecommunications, while a commitment to delivering "amazing service" is said to be the force behind everything the company does.
Founder Tomas Gorny personally embodies that spirit with an ambitious, entrepreneurial track record that includes experiencing the ups and downs of running a business during the dot-com bubble, through which he lost a small fortune that was regained after selling a web hosting company for nearly $1 billion in 2011.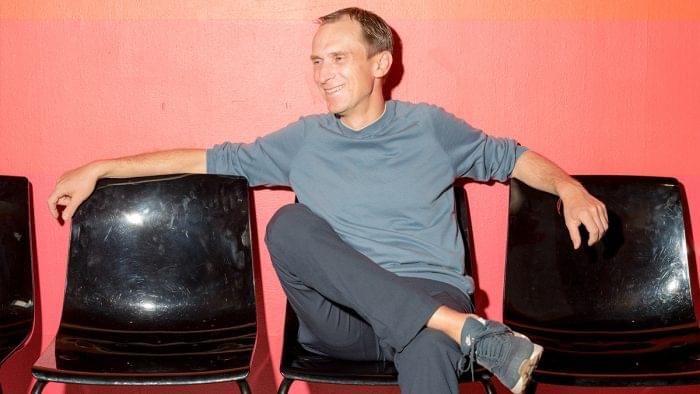 After learning various lessons from his previous ventures, Gorny launched Nextiva with three priorities in mind: he'd focus on his business and customers instead of net worth, he'd only work with people who he enjoys and who have a common vision, and he'd refuse all venture capital funding to ensure that his motivations remain aligned with his vision. Nextiva is entirely self-funded and when Gorny has wanted to accelerate growth, he injects his own capital into the business.
Ignored early on by competitors and beginning as a 10-person startup, Nextiva has defied the odds to become a leading cloud communications company. Its momentum is demonstrated through consistently hiring new staff, opening new offices and gaining high profile clients such as the Buffalo Sabers, whose arena suites are outfitted with a Nextiva-powered phone system.
Based out of Scottsdale, Arizona, Gorny notes that Silicon Valley isn't the only place to grow a tech company and Nextiva continues to prove this with year after year of success.
Nextiva: Not Just VoIP, Committed to Amazing Service
Striving to solve the communications crisis that many companies face, Nextiva's ultimate goal is to help other businesses reach their goals, and to do so in a way that exceeds expectations.
Beyond its roots in revolutionizing traditional telephony with cloud-based services and a dedication to the motto of providing "Amazing Service," the company is increasingly focused on the convergence of UCaaS, CRMs, data analytics, machine learning and artificial intelligence.
The culmination of these efforts can be seen in 2018's introduction of NextOS, an all-in-one platform designed to track every point of the customer journey and handle all aspects of a business's needs for communication, collaboration, engagement, and strategic management.
Additional Reading