Deemed "Vonage Protection Suite," the new set of tools is set to extend what the New Jersey-based communications tool developer calls "end-to-end communications security." Not to be confused with end-to-end encryption, the suite is, however, equipped with a robust set of protocols that make it secure. 
Said to be "easy to deploy," one of the core components of the four-part suite is Vonage Fraud Defender, which is essentially a fraud alerting and blocking solution that extends a dashboard visualization of ongoing attacks or risks of attacks.
The tool lets users customize automated actions with proactive blocking and (or) notifications for "suspicious traffic." The solution comes standard with Vonage SMS and voice plans.
In addition to security, the suite is scalable and flexible: essentially allowing developers and non-developers to build counter-fraud safeguards (in the hopes of) combating security issues like phishing attacks, which have been on the rise in recent years. 
Protecting Against Fraud, Phishing, Etc. 
UCC giants like Slack by Salesforce are no strangers to the popular style of attack that leverages the social engineering tactic known as phishing. Exposed webhooks made the company susceptible to the potential of phishing attacks. With the very real prospect of phishing attacks doing actual damage to a corporation, as they could expose sensitive data, UCC providers like Microsoft have added safeguards. 
In 2021, the UCC firm announced that Microsoft Teams users would benefit from malicious link-based phishing attacks – introducing a new "Safe Links" feature via Microsoft Defender for Office 365.
Savinay Berry, EVP of Product & Engineering at Vonage, said that as the world grows increasingly more digital, customer needs on the security front continue to evolve, adding to meet these expanding needs, i.e., the growing demand for "better protection from fraudulent events," Berry continued:
"Businesses today must shield themselves and their customers with agile security solutions seamlessly integrated with their existing communications solutions and platforms." 
Vonage hopes companies will leverage the suite to protect cross-platform communications that occur over various channels and have designed the tools to bring control to customers who wish to have more power over virtual comms.
There are four components to the suite, which I plan to go over in detail in the below sections. 
Vonage has been on a feature release spree, with the firm newly flexing an acquisition that appears to be paying off. It purchased Jumper.ai in 2021, and the fruits of that purchase lately manifested (in the form of) an AI (artificial intelligence)-powered widget designed to enhance omnichannel experiences via channels like Facebook Live and messaging apps such as WhatsApp.
What Does the Suite Consist of? 
As I noted previously, the suite is essentially four APIs. First up is Vonage Verify API, which includes fresh enhancements to the existing Vonage Verify API. Now, the tool offers omnichannel two-factor authentication (2FA) – across various channels. That means; not merely SMS and voice, but users can also get authenticated via WhatsApp and email. 
Built for a global userbase, Verify supports multiple languages and comes standard with a built-in counter-fraud system that leverages what Vonage calls "the latest security features to protect businesses from toll fraud."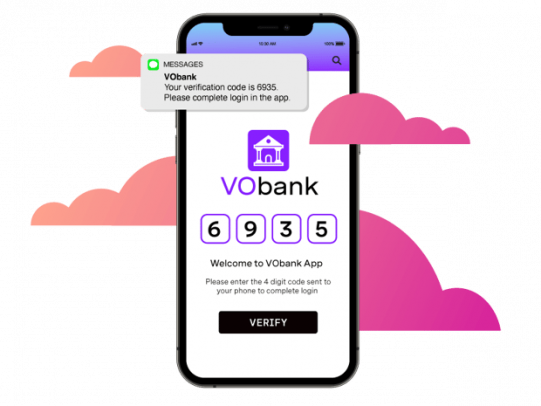 Furthermore, there is fraud protection and customizable automatic channel failover. 
The second component is Vonage Number Insight, which the firm expanded to include access to real-time accurate fraud assessment data for global phone numbers using 'fraud score' capabilities. Doing so assigns a risk score and next-action recommendation leveraging Vonage technology. 

Here's how it works: ranging from 0-100, the higher the fraud score, the greater the risk. According to Vonage: "Data provided includes carrier and phone type, along with whether the number (has been) flagged as reported to be blocked. With Number Insight, businesses have direct access to authentication and identification processes."
There is also the management API, which lets users report, redact, and audit for compliance purposes, which is the third component. The fourth and final aspect of the suite is what Vonage calls fraud defender, which leverages alerts and blocking for SMS and voice.
Data Breaches, Costing Firms Millions
According to a 2022 IBM report, data breach costs averaged  $4.35 million in 2022 – a three percent increase compared to 2021. That same report found that elements like inflation impacted people and organizations across the board, with the report noting that: 
"Sixty-percent of breached organizations pass higher costs on to their customers. Fortunately, adopting a zero trust security model helped reduce costs by USD 1.5 million and can prevent unauthorized access to sensitive data."
An even more sizable breach, or what IBM calls a "mega breach," could cost as much as 100x more. It notes in the same report that most breaches get measured in thousands of data records, but there is the potential for much more loss – in the millions of records. 
"The average cost of a mega breach of $50 million or more records reached $387 million in 2022, more than 100 times greater than the overall average cost of a data breach. Investments in technologies like SIEM and SOAR use AI and automation to lower those costs by improving detection and response times."
By the time a breach is detected, there is a sort of lag (that exists) between the time it takes to do something about it. IBM found that it takes that organizations are not acting fast enough. In many cases, it takes as long as 277 days; nearly an entire year – to identify and contain a breach. In other cases, it can take as much as 207 days to identify and 70 days to contain.
That amounts to a nearly four percent increase from 2022: when the average was 287 days.
Companies have a lot of work to do (when it comes to) combatting the threat of phishing attacks and any other online threat that may exist in the world of enterprise technology that can sometimes be unpredictable. There are numerous exposures in various technologies (especially) due to the nature of APIs, but it seems that some firms like Vonage are out to change that for the better.
Let us know what you think about Vonage and it's latest release in the comments section. And stay tuned for the latest UCC news and headlines.