The state of hybrid work has fundamentally changed the way we work. Things today; are merely much different than they ever were. In large part – this is thanks to the Coronavirus Pandemic, which forced millions into home-working with inadequate tools. 
No matter how long it took – the reality is that most companies have begun to realize that – and thus: have had their hands forced into investing in collaboration software or hardware. No matter how big or small, most companies today understand there is inherent value in doing so. 
Hoping to enhance that collaboration experience for collaboration and video conferencing systems like Zoom – hardware provider DTEN has long hoped it would boost employee productivity with a suite of hardware tools its co-developed with Zoom over the past several years. 
Nia Celestin, Head of Marketing at DTEN, told me (that it is) this willingness to work together at every level; that makes its multi-award-winning technologies a game-changer for those inside and outside the Zoom environment. Its latest release for Zoom Whiteboards and any Zoom Rooms system is no exception and is now available. 
"Both CEOs share visions surrounding what collaboration could be, which is why we work so closely together to develop our offerings."
Zoom as a desktop application, Celestin shared, works just fine, but to enjoy that same experience in a shared meeting space or conference room – hardware is necessary. DTEN became Zoom's strategic hardware technology partner in 2017 and has blossomed from there – according to Celestin.
Solving a Real-World Collaboration Headache
In hybrid workspaces of the past meant people still used whiteboard applications, but they walked into the conference room with a laptop most of the time. Their heads remained focused on that experience on the laptop. These folks, according to Celestin, were not fully emersed in those meetings. 
Moreover, the collaboration experience suffered (as a result of) employees using their computers to access whiteboard technology.
Zoom's whiteboard technology is already quite feature-rich and enables workers to collaborate by leveraging many features designed to enhance the workplace collaboration experience. "What we do at DTEN; is add value to that level of advanced collaboration with our hardware."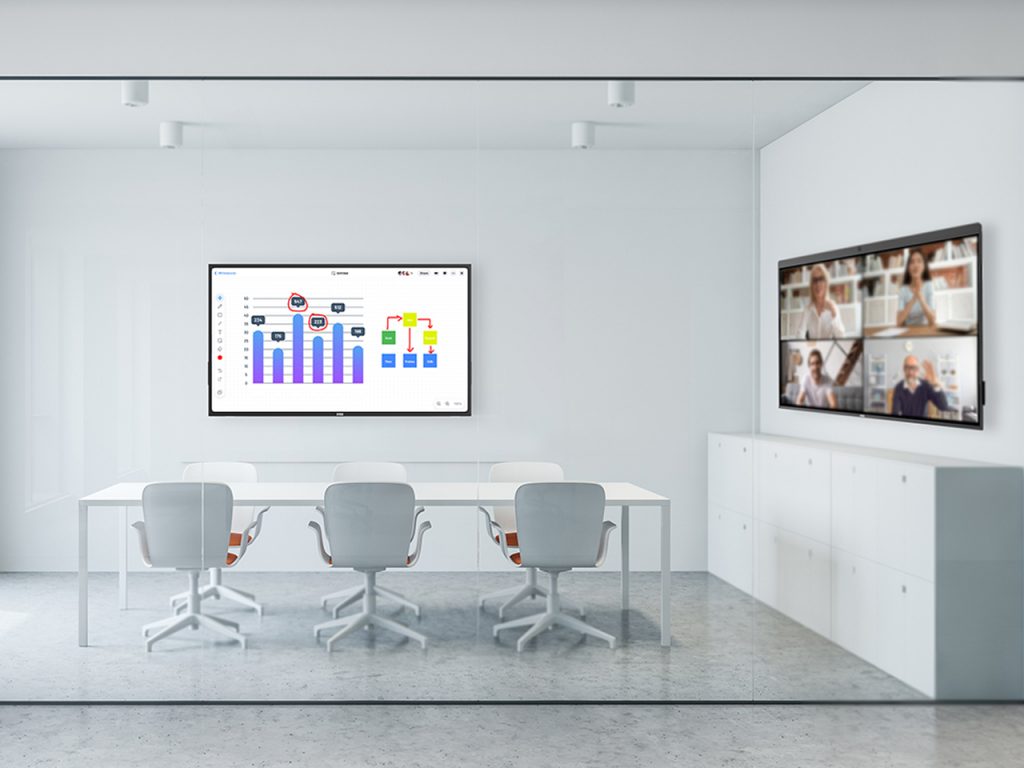 When it comes to remote collaboration (being) the new norm, an experience like this changes the dynamic. Gone are the days of a physical whiteboard not being a smart one. DTEN wants to change that, hoping that the two firms shared go-to-market strategy will help convince users of the value a nearly $3,000- dollar meeting room device could add to their next meeting. 
OnBoard aims to resolve one of the most central issues facing collaborators, creating equity during the in-room collaboration experience. Essentially, according to Celestin – DTEN wanted to: 
"Give everyone the chance to fully participate in an experience both in the room and at home."
Real-time immersive experiences are no longer an afterthought – they are now actively sought after, she notes. 
Differentiation is Key in the Collaboration Market
While DTEN is one principal partner co-developing its offerings with Zoom: it is not the only one. It is, though, quite good at differentiating itself by bringing its touch capabilities, camera, and audio technology to the party.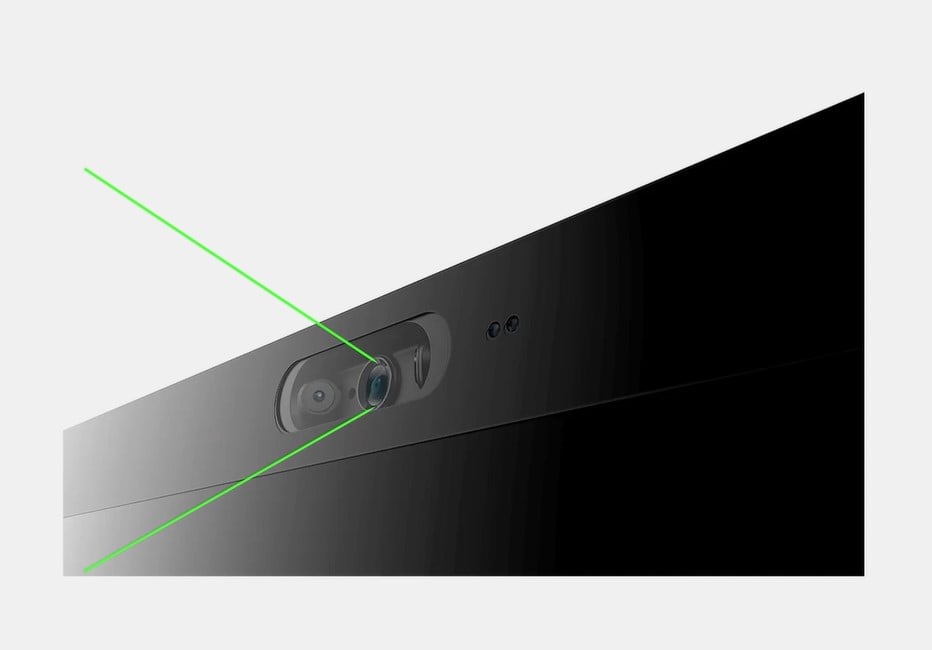 Framing and tracking also play a central role in creating such a unique Zoom Rooms or whiteboard experience for users, as it is robust. There is also the dynamic nature of its camera technology, the field of view, and coverage – designed to show the (greatest) amount of activity in a room. 
"We strive to have our cameras function like a human eye to ensure users see what matters in a conversation." 
'Smart framing,' according to Celestin: is another feature that works to differentiate DTEN technology in the field of collaboration. It enhances Zoom's Smart Gallery experience, adding various advanced capabilities to an already strong experience. 
Something's Missing, but What? 
During the Pandemic, many companies – of all sizes video-enabled spaces but quickly realized, according to Celestin, that this was not enough. These folks quickly understood – while this is good, it did not provide the kind of collaboration experience one might hope for. 
Lackluster experiences are not something most employees want to have, according to Celestin, who told me that you can transform nearly any space by almost any provider – via the cloud. Channel partners (are not) left out of this experience, and the new whiteboard technology is keen to offer them a new stream of revenue. 
For those partners who have already sold various video devices, they can now go back and sell the whiteboard to these customers, stressing the importance of said experience for employees who want to collaborate without compromise: she notes. 
"It lets them restart that conversation about real collaboration, and that is the conversation that's winning the day." 
With collaboration tools lacking in many spaces, and with hopes of elevating things like creativity: productivity and t- these tools are no longer an afterthought, or at least they should not be. These tools are now essential for project management, etc. 
There is hardly a company on the planet that does not understand the value of collaboration tools and the hardware that enhances software experiences like the kind Zoom develops.
Ongoing Education Remains Crucial to Adoption 
How people collaborate in the age of the Pandemic has shifted, and old-school whiteboards are no longer sufficient. They do not offer up the same kind of experience we have grown to expect in 2022; taking photos of a physical whiteboard to send to the team never worked. 
What DTEN wants to do is: pivot the way collaboration looks and feels. It wants to do as much in hopes that it will drive further adoption of the technology that could likely lead to better business outcomes and decisions being made to benefit employees, customers, and a company's bottom line. 
Arguably, there is a need for said tools; the only issue – getting decision-makers to understand the value in said tools that will more than likely ensure employees have all the tools necessary to pull off the duties of their jobs. For this reason, education remains central to driving further adoption of cloud-based collaboration tools.
For now, Zoom continues to invest time, money and resources into companies like DTEN, furthermore underscoring the importance of these tools.