Voice Over Internet Protocol uses codecs to sample, compress, and decode in such a way that are optimized for voice. But that optimization for voice means other communication media are incompatible. Many businesses rely on fax machines, and fax machines are designed in a way that they cannot read data the same way a computer with a modem can. That is why the "T.38" protocol was implemented. The T.38 protocol is a standard for fax machines in which the sender, the receiver, or both the sender and receiver are using VoIP.
The implementation of an internet fax can be tricky. One Fax Over Internet Protocol (FoIP) is "store-and-forward," (T.37) in which the entire image, which is compressed at the source, is decoded at an intermediate site, then sent, in whole, to the receiving fax machine. The biggest drawback to this method is that it is not in real time. Another ideal situation is to have both the sender and receiver use T.38 Fax Machines, also called "internet- aware fax machines." But, the most common scenario is that at least one component in the chain runs, or was designed to run, on the POTS network.
A T.38 gateway is a device that converts the faxed image into data that can then be encoded, or takes the data that is encoded and converts it to an image that a fax machine can read, and then print out. It is entirely possible that two offices that are both using Voice Over IP for their phone lines will have older fax machines, and both offices will have gateways. Many VoIP providers offer an Internet Fax (alternately called CloudFax, Virtual Fax, etc.) service, which you can use to send or receive fax over their network as an email.
The Most Popular Online Faxing Features
Group Delivery – Group Delivery allows your businesses to send one fax to multiple different places simultaneously.
Mobility – The ability to schedule, send and receive faxes from any device anywhere with an internet connection.
Electronic Signatures – This function allows senders and recipients to digitally sign and/or import handwritten signatures onto any document or form.
Junk Fax Screening – Allows users to filter out spam faxes by utilizing either white or blacklisting functionality.
Large File Sharing – Allows users to send documents over 100 pages long with ease, as well as videos, high-resolution images, audio files and spreadsheets.
Scheduled Delivery – As the name states, this feature allows you to schedule an exact day and time for your fax to be sent.
Progress and Status Tracker – This feature allows you to track your sent documents as they travel to the recipient so that you know exactly when they are received.
Integrations and APIs – APIs are short, easy to use strings of web-based code that allow two platforms to interact with each other.  APIs allow developers to construct bridges between two previously independent workforce solutions. (For example, enabling you to add a fax button directly into your CRM).
Multiple Email Addresses – Not to be confused with group delivery, this feature enables you to link multiple email addresses to one fax line.  This allows you to provide as many individual emails as you want with access to their own inbox and portal, all while still under one standalone online faxing subscription.
Fax Archive – This is a searchable, dedicated digital record of every fax sent and received, account wide.
Security and Compliance – Although any online faxing solution is inherently more secure than its predecessor: the fax machine, some providers offer additional security that includes outbound and inbound fax encryption, confirmation of delivery encryption and hidden destination numbers.
The Top Online Faxing Providers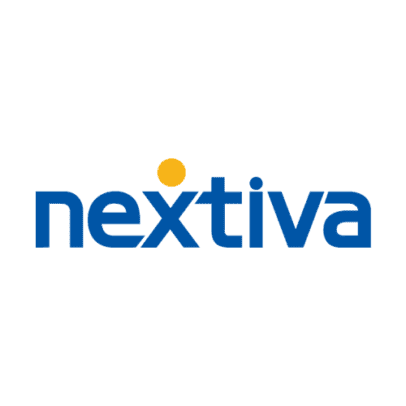 Nextiva, widely regarded as a favorite provider among users, has one of the least expensive online faxing plans ($4.95/month) as well as one of the lowest over-limit fees (0.03 cents per page). Nextiva's most basic plan includes 500 pages of faxing and a number of great features including a mobile app, scheduled delivery and email integration.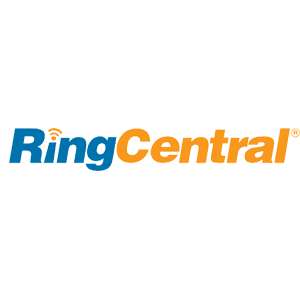 As far as price goes, RingCentral falls somewhere in the middle at $7.99 per month.  When it comes to features, however, RingCentral takes the lead, offering every feature on our list, including electronic signatures.

MetroFax has very affordable rates and overage charges.  With MetroFax you miss out on some premium features, such as scheduled delivery and email integration, but if you are looking for a simple, solid internet fax solution, MetroFax is a good bet.  MetroFax is frequently ranked highly with users.

MyFax, as a dedicated online fax provider, offers many advanced features such as email integration, scheduled delivery, progress tracking and enhanced security and compliance.  Although myfax is on the expensive side, they do offer a generous 30 day free trial which includes 200 inbound and 100 outbound faxes. MyFax offers 24/7 support and a 99.5% SLA-guaranteed uptime

eFax is part of the j2 Global Communications product portfolio and serves over 11 million people every day in over 49 countries across 6 continents. Although eFax ends up being the most expensive option on our list, it stands out as an expert of international compliance and offers high security standards (including HIPPA compliance).  Additionally, eFax plans include lifetime storage as well as any feature you might need or want.