Jim Regan has been a fixture in the world of telecommunications for a decade now. Most of that time; spent working for Vonage in numerous capacities. Previously, Regan carried the distinction of Vice President of Channel, and before that, Senior Director, Indirect Channel and Vertical Markets at Vonage.
But for the past eight months – Regan has held the title of Channel Chief.
He noted that today – he is responsible for a global crew of 5,000 worldwide partners, of which – Vonage actively engages with 1,500 of these partners.
During his time with the company, he said that he learned that the most critical part of building/maintaining solid partner relationships boils down to being available, exuding integrity, and being honest with them. He contests that this is the best way to be with the channel – and that it can lead to many worthwhile outcomes.
We touched on a lot more during our time together, which – you can find in the report filed below.
Vonage Communications Platform
Kicking off the exchange, Regan opened up about what I call the Vonage transformation. Vonage has traveled miles away from where it used to reside – since the days where it reigned supreme in the realm of residential VoIP.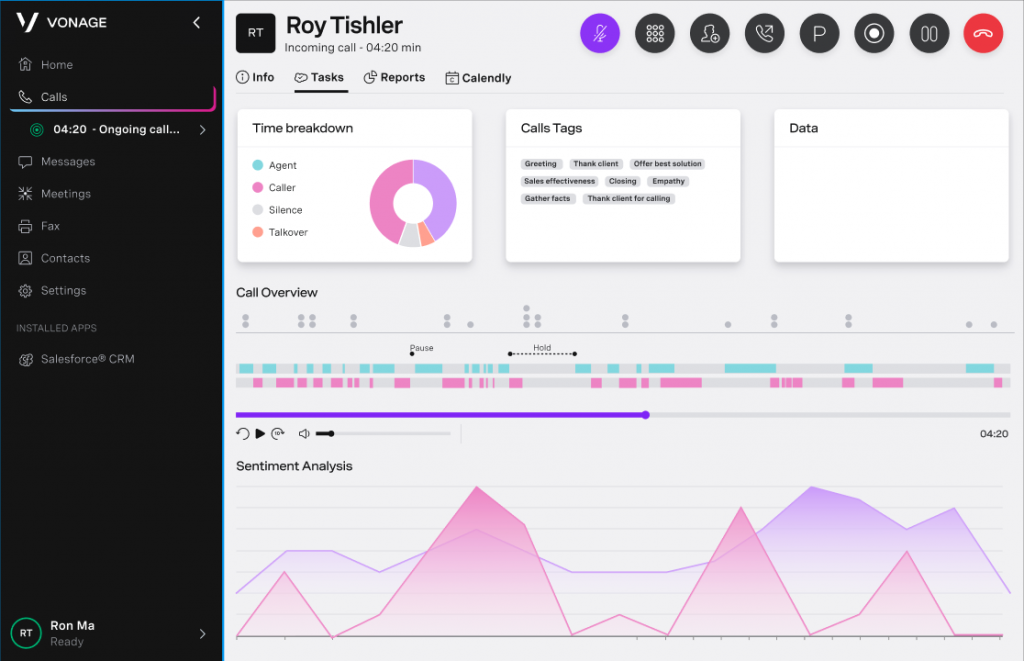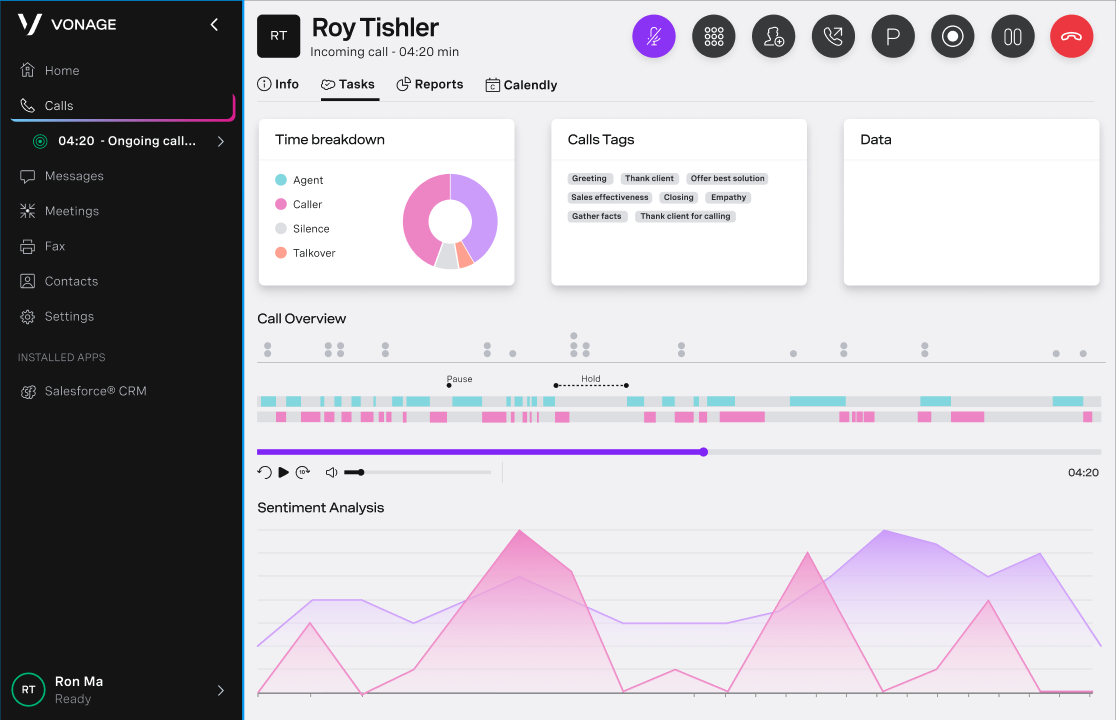 With over 20 years of telecoms innovation under its belt, Vonage sprang (more seriously) into the world of communications APIs, unified communications, and the contact center space. Its first leap into the arena – occurred in 2013, with subsequent acquisitions bringing the company closer to realizing UCaaS/CCaaS.
"We saw the value of bringing together UCaaS and CCaaS early on, and that is why we acquired a CCaaS company, NewVoiceMedia, in 2018."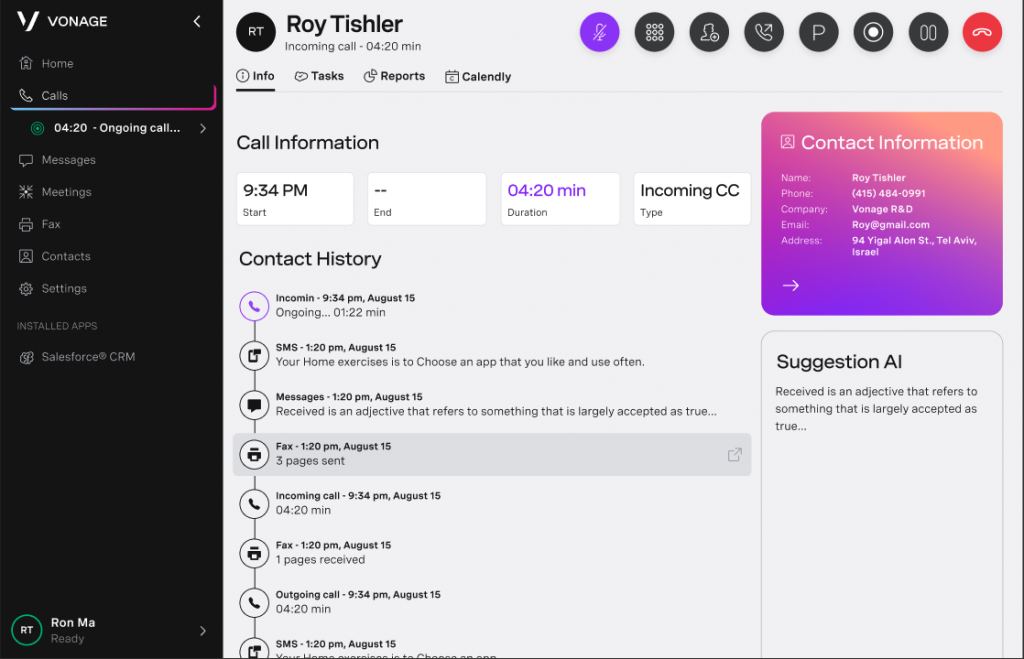 "Our underlying VCP platform is built on a microservices-based architecture, allowing the re-use of services across the various applications and use cases."
Although the company continues to further develop its UCaaS and CCaaS solutions, Regan said that Vonage was one of the first in the industry to extend this kind of integrated solution – merging UC (unified comms) and CC (contact center). The entire experience – accessible from within a single user interface via software known as the Vonage Communications Platform.
Software Agility Means Partner Prosperity
Vonage developers and decision-makers are aware of the software agility needed to enable partners to bring varied high-value opportunities to the table. It even allows organizations to say "yes" to building custom-engineered solutions for clients – Regan said.
And Vonage partners bring a lot to the table – too. Regan told me that – out of 20 of the largest deals made last quarter – 14 (or 70 percent) were made by partners. He hinted that this means Vonage will become more reliant on channel partners, noting that:
"Vonage will become increasingly channel-focused and channel-dependent over the next few years; because partners put us in front of some of the biggest and most important customers; we have today."
Moving forward, Regan shared – Vonage will emphasize high-volume, quick-to-provision, up-market sales. "Getting partners to think about the more complex work from home integrations that extend various advanced capabilities will also be a priority in the future."
An Emphasis on Partner Education
Before the pandemic – in what some consider "a normal" world – a lot of general development was led by what developers thought was cool. All this – according to Regan, who said: Now it is more customer-focused, and developers are asking questions such as:
"What do customers need?" Things like the ability to log in to Vonage meet without downloading anything and merely having a link are the kinds of desirable functionaries. Also, according to Regan – a good partner should be a well-read one and understanding of the landscape.
They should know who leads conversations in certain areas. They should even understand who to partner with for the best results, Regan told me.
"Our focus on partner enablement and training goes in-depth – so when they go to customers, partners are Vonage experts."
Regan said that the growth that Vonage has experience over the years – can be ascribed to having listened to partner feedback regarding the good, the bad, and the ugly. Having released its second-quarter (2021) results in Aug., Vonage did boast some impressive figures, namely from its Communications Platform (VCP) Service. Its revenue grew 23% year-over-year.
Revenue from the Vonage Communications Platform reached $276 million, with API revenues increasing by 40%.  And the firm's growth is quite exponential, according to Vonage CEO Rory Read, who noted that the company is seeing progress in the volume of channel sales in a "And we saw some of our fastest growth in terms of the channel, no question about it," he wrote in a statement.
The Market; According to Vonage
When asked: Out of all the areas of focus that Vonage touches on – UCaaS, CCaaS, comms APIs, etc., which holds the most promise for recurring revenue for channel partners? And why? Regan responded:
"There is no single component of what Vonage extends the promise of high recurring revenue, but you can sell any of them as a standalone component. Partners are then reassured when someone needs a comms API in the future."
He also noted that partners have many wins in areas where customers do not even know a need exists. For instance, they could be a contact center and not even know it. Here is when – he said, Vonage partners help them discover their needs – and they do so by constantly asking questions to understand where customers are.
In determining partner success, Regan noted – that often the most successful partners are hustlers – meaning a day off is not something they typically take. With plenty of opportunity in the space – Regan said that partners must be willing to sell various offerings.
"Successful partners are often the ones who find a handful of offerings and go deep with them."
Vonage Partner Portal Revamp
Partners; do need resources to help them be successful, noted Regan – who told me about an overhaul of its partner portal. Now partners have a platform to register leads, create quotes, track commissions, and a lot more.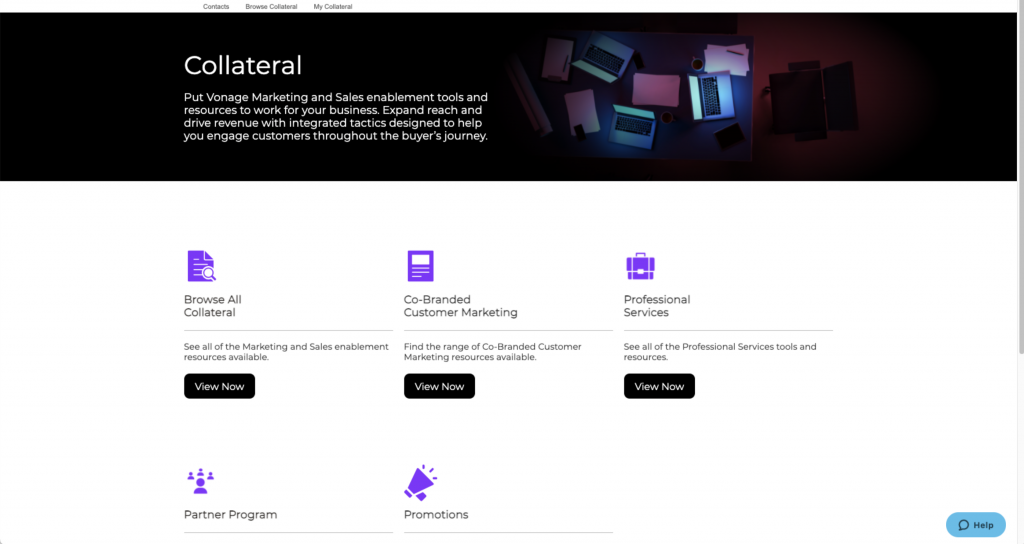 "It has everything they needed, including self-service options."
Although the Vonage Partner gateway rolled out in May in beta, and some partners are using it right now – a largescale roll-out is slated for later this year.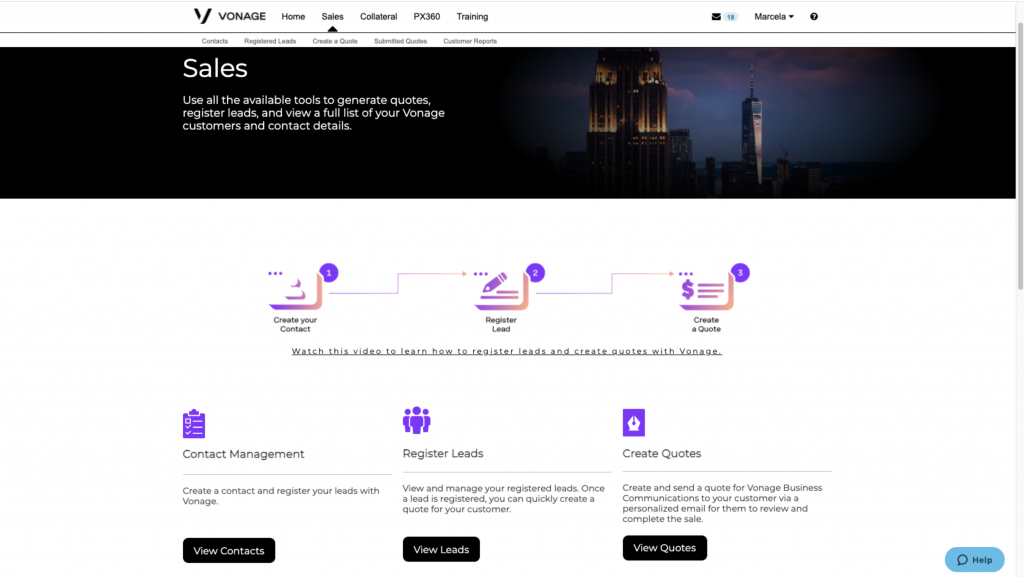 The all-new partner portal is more robust than anything Vonage has put out before (in terms of partner portals). Admittedly, this tool is much more feature-rich than previous tools and includes access to Vonage Verified, a partner training/certificate academy launched also thanks to partner critique.