With 1,000 plus customers from the U.S. Department of Defense, to the University of Texas at Austin, and Verizon, $900 million in projected revenue for 2021, 3,700 global employees who span 140 countries, and 1,000 plus patents – I had to chat with the folks at Ribbon Communications. 
Easily one of the most progressive providers of real-time IP communication security, software products, and services for fixed wireline, mobile, cable service providers, and enterprises – a lot has changed for the UC firm since going public in 2018. 
For one, the pandemic has forced developers there to redirect their product roadmap. In turn – the UCC provider accelerated the digital transformation efforts of its customers by several years in a matter of almost two years. 
The UCC provider also rolled out an innovative set of (fresh) functionalities over the past (nearly) two years. These are ones they hope will make it easier for enterprises to leverage tools like Microsoft Teams. They also want to streamline the process of cloud migration, protecting real-time communications and analyzing network traffic. 
According to Sanjay Bhatia, Vice President, Solutions Marketing/Strategy, Ribbon Communications, the company has also spent time tackling new vertical markets and have been: 
"Hyper-focused on integrating ECI Telecom's solutions into its enterprise strategy, delivering IP Optical offerings for homeland security, utilities, and transportation, and others."
According to FBI (Federal Bureau of Investigations) data, the number of digital crime complaints increased by roughly 70% between 2019 and 2020. The Bureau notes that many of the complaints involved, in some shape or form (social) engineering like phishing attacks, non-payment/delivery schemes, and even extortion attacks.
This very notion, along with complications from the pandemic led to an increased need for companies to secure their communications, which are arguably some of their most valued business assets. Enter session border controllers, which Bhatia said are the backbone of many organizations the company serves in securing enterprise-level communications and collaboration.
Session Border Controllers: 
Solving Real-World Issues
The pandemic changed customer behaviors; some argue forever. Now, hybrid, remote work, and higher volumes of network traffic are the new norm. Taking a look at a real-life example, Bhatia shared the story of a customer – Bandwidth.
The service and large SIP trunking provider based in the U.S. faced a dilemma. They noticed that since they provided a work-from-home solution and SIP trunking – their network got overwhelmed and failed to handle the newfound traffic. 
Implementing its UCC session border controllers, Ribbon enabled Bandwidth to turn on additional capacities from AWS public cloud – allowing them to deploy Ribbon SBCs in five days and handle the extra traffic.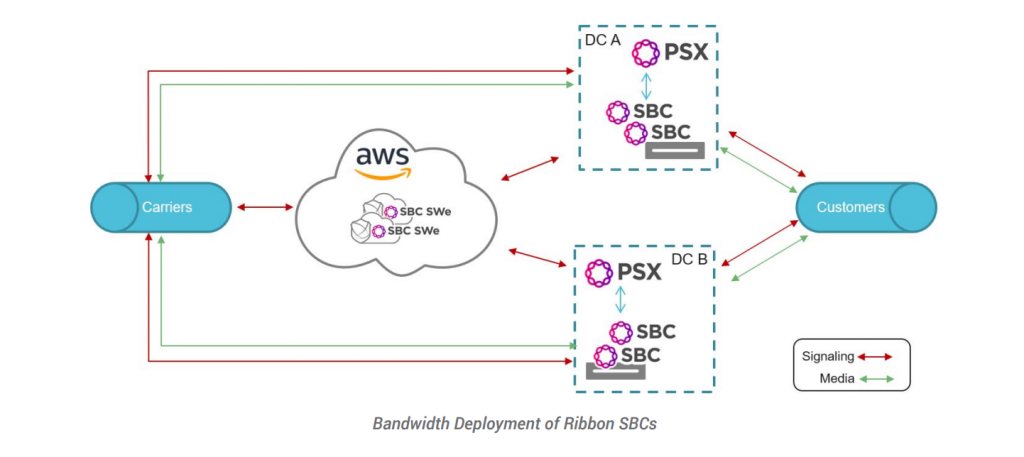 Back in April 2021, Ribbon Communications and LogMeIn set out on a new partnership to respond to increased network traffic demands with the assistance of Ribbon's session border controllers and network-wide licensing model solutions. 
"We did this to ensure that LogMeIn could seamlessly manage unprecedented demand for its UCC solutions due to a dramatic increase in the number of remote workers it experienced." 
Ribbon Communications on the Contact Center Arena  
Contact centers across the globe have faced higher than usual call volumes and the challenge of managing, maintaining/securing a remote workforce. Introducing an element of exposure into the equation of enterprise communications and collaboration, the likes of which we had never seen before – companies like Zoom and Microsoft have taken measures to further secure their platforms during the pandemic.  
Steps were taken after mishaps led to unwanted meeting participants joining what organizers assumed would be private meetings. As recently as June 2021, a vulnerability in Microsoft Teams gave attackers access to emails, messages, and personal files. 
To put things lightly, no matter what a UCaaS provider does to shield users – bad actors will always find a creative way to intrude. It used to be that you could transform an offering by extending the use of advanced analytics, call recording, sentiment analysis, and IVR (interactive voice response) – but everyone has already done it. 

And most who dabble, well, they do it quite well. 
So how does Ribbon Comms stand out above the competition? Bhatia said that Ribbon Communications supports its customers in closing down this increased threat parameter felt by communications. Encryption is one method, with a high-level analytics portfolio playing an equally important role in securing enterprise comms, he noted.  

On the topic of social engineering attacks, Bhatia said that security is multi-faceted, multi-layered approach so employee training, asking employees not to click on unsolicited links, all remain central to security.  
"If you have a house with ten windows with eight closed and two open, voice comms being one; if a bad guy can access one window, they will. This is why security is a zero-trust game." 
Among the First to Support PTSN Calling for MS Teams
I love learning new things about the companies I cover in the UCC industry. So naturally, I ask most everyone I set up a briefing with: Were you the first (in the industry) to do something or among the first to reach a feat you get no or not enough credit for? In the case of Ribbon Communications, I learned a few cool things. 
'Ribbon' was among the first to support PSTN calling for Microsoft Teams direct routing. It is also one of a handful of vendors to get Microsoft Certified. And its session border control portfolio is the most comprehensive of (Microsoft Certified) offerings on the market -they note.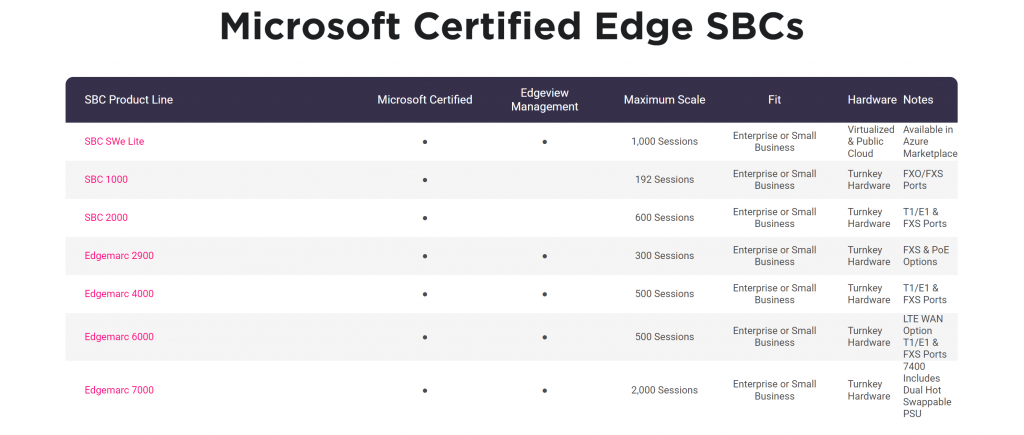 With a ton of requirements to become MS Teams certified, it is not something many UCC providers take the time to do. The ones who decide to embark on the Microsoft Teams Certification trek – typically benefit in many forms. The competitive advantage they gain as a result is unmatched. 
Ribbon Communications has also long been a leader in securing communications – since the early days of VoIP; making its expertise in business VoIP, cloud hosted PBX, and securing said systems; quite notable. What's next for the company? Well, some big news and major partnerships in the pipeline, which I cannot talk about at the moment.
Once the news breaks, you will hear about it here. Stay tuned for more industry coverage, news, analysis, and industry insights on GetVoIP News.