With the contact center space already saturated with offerings, at first glance – it appears quite odd that Microsoft, a leader in collaboration and quasi-contact center-like tools, had not joined the game already in progress. The writing has been on the walls for years, and now, it has a full-fledged offering it hopes will rival some of the best that has leveraged its technology to realize their (own) offerings over the years. 
This year at Microsoft Inspire: the collaboration leader introduced the Microsoft Digital Contact Center Platform. The all-new CCaaS (contact center as a service) solution lends access to telephony features via Teams Phone and includes access to Teams and Dynamics 365 integrations. Leveraging the 2022 buyout of Nuance Communications, one worth nearly 20 billion dollars, the CCaaS solution is, similarly, equipped with natural language processing functionalities (NLP)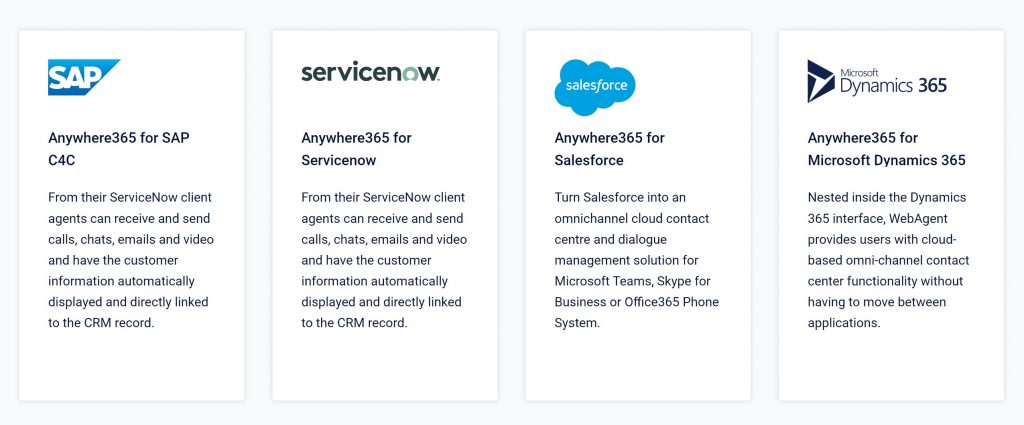 Those features will help contact centers out in the AI (artificial intelligence) department, lending a hand with things like voice recognition and can make recommendations to contact center agents regarding the most fitting; next steps to take on customer calls. Automating marketing and sales flows are also heavily implied based on what most are already doing in the space. 
Having played catch up with its competitors, the collaboration giant made it clear that interoperability, even with its most sizable competition, will remain a top priority for the firm. So far, the CCaaS solution integrates with Genesys, Nice, Avaya, Five9, and countless others. With integrations with the Microsoft Power Platform, as well, users of the new CCaaS offering can further integrate popular CRM (customer relationship management) tools like Salesforce into the solution.
Kevin Kieller is Co-Founder and Lead Digital Strategist at enableUC. According to him, Microsoft's direct entry into the contact center space will likely drive further use of Azure, including Azure Cognitive Services and Azure Communication Services, the Power Platform, and Microsoft Teams. "It will likely serve as the core by other contact center vendors, a key reason for the announcement," he told me. 
The move was (all but) unavoidable, he shared in a statement to GetVoIP News. 
The Move into CCaaS was Inevitable
Kieller has more than 20 years of UC experience, spanning the gamut of numerous roles. He told me that Microsoft had all the pieces needed to build a contact center offering for several years, expanding on that notion by adding: 
"Until now: Microsoft has been encouraging partners to build contact centers that work with Teams; to a good result."
He notes that the proof is in the ten certified contact centers that leverage Microsoft Teams technology to pull off a robust contact center offering – including the likes of 8×8, with more than twenty additional in the pipeline. Kieller says that not all contact centers "fully leverage the Microsoft platform, though."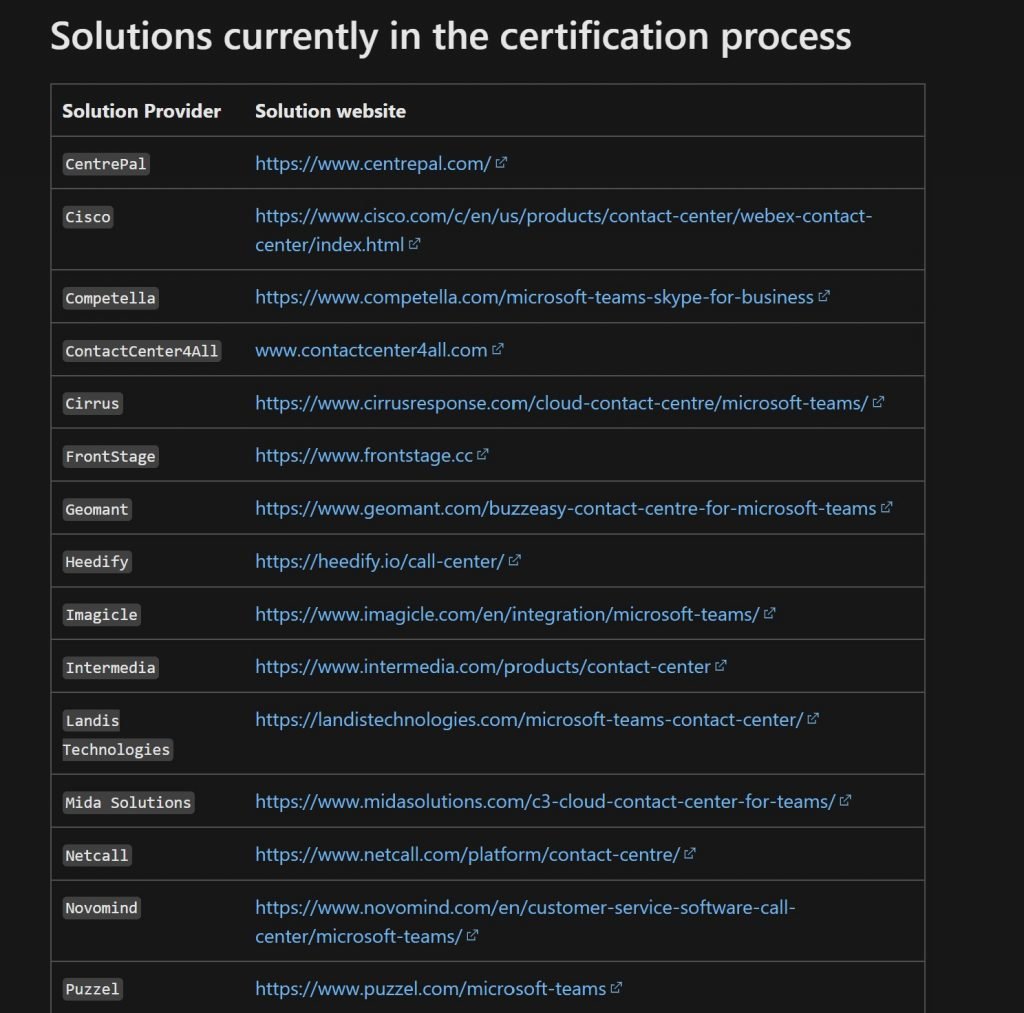 Some such as Anywhere365, the first certified "connected" contact center for Teams: strongly leverage the Azure cloud, PowerBI, Teams voice, and other Microsoft365 capabilities, while others minimally transfer calls to agents who happen to use Teams." So why now: Kieller says that Microsoft introducing the "Microsoft Digital Contact Center Platform" speaks to the increasing adoption of cloud, Teams. 

The year 2022; marks the accomplishment of (many) monumental milestones for Microsoft. Today: the collaboration platform has more than 270 million monthly active users, while its Microsoft Teams Phone offering boasts 80 million monthly active users, and Teams PSTN calling; has 12 million monthly active users. 
He also credits the February 2022 Nuance acquisition for breathing new life and potential into Microsoft's primarily legacy speech capabilities. Its functionalities are more attractive to organizations that want to leverage (a set of) enhanced speech capabilities and biometric voice identification.
Microsoft serves as an example: with other vendors talking about the "composable enterprise" for several years, the firm, which has always been first-and-foremost a platform company, is "upping its game." He says that the firm is demonstrating (exactly) how organizations, including its partners, can successfully build, deliver, and scale omnichannel experiences and AI-powered, customer solutions using the depth and breadth of the Microsoft stack.
CCaaS Market Value Expected to Skyrocket
I also reached out to the folks at Cisco, more specifically Lorrissa Horton, Senior Vice President, GM, Webex Calling and Contact Center. She also told me that the company witnessed several new market entrants; beyond Microsoft, Google, and Salesforce. Horton attributes research from Stratis Research that suggests by 2030, the contact center software space will reach $165 billion, adding:
"And we believe that number attracts new players to scale and expand into the contact center business." She continued, noting: 
"With that, having new entrants to any market changes dynamics. It increases competition and creates faster innovation cycles across the board. For customers, this is a win as there will be healthy competition."
She further elaborated, saying that, while the contact center market is not an 'easy' market to (play in), Microsoft entering the contact center space demonstrates the importance and momentum of these emerging technologies." 
Zayd Enam, Founder, and CEO of Cresta gave his take, too weighing in on the move, saying that the space is increasingly becoming the front door of every business, continuing by noting:
"Often being the primary point of contact for millions of consumers; today, every interaction, whether buying a product, resolving an issue, or renewing services, goes through the contact center."
Enam contends that this makes things all the more exciting, seeing leading incumbent players now joined by legacy companies like Microsoft, concluding by telling me: "Collectively, we now have the power to accelerate contact center innovations."
Watch the announcement here:
Microsoft CCaaS has not only made sense for years, but now that it is a reality, it seems that the market has another leader hoping to make its mark on an already saturated world of CCaaS. Only time will tell what will become of its offering, but one can reasonably speculate that success is in the future for the collaboration giant and now CCaaS hopeful.
Microsoft sees the majority of its products becoming a success for various reasons: but it will take the right partnerships (along with) the willingness to interoperate with others, even competitors, to create a stable future for its CCaaS solution.
Armed with this thought process in mind: there isn't a single doubt in my that we will be citing no less than remarkable usage figures from the company within the year. My prediction is that it will have a sizable uptick in user adoption during that timeframe.