With companies downsizing their IT staff in lieu of managed support services, many businesses are looking for increased collaboration across their workforce. Now, with facts and statistics in tow, businesses have turned to their IT staff—as they believe collaboration amongst them to be efficient and above all, effective. Companies are now looking to better interweave their IT staff and infrastructure to yield increased effectiveness and productivity for users; however, is it really worth it?
VoIP providers want to be sure that users can access their services and systems quickly, easily, and securely; therefore, they have turned to their IT departments.  By pooling resources and working outside hierarchical and title barriers, IT staff can be greater interconnected and utilized by a company. Instead of a departmental IT staff, companies are looking to unify these employees to create one functioning body of support. In doing so, companies have to shift their infrastructures from typical command-and-control style management to "matrix-style management," which looks to provide solutions by pooling IT staff regardless of managerial hierarchy or position. While this can greatly benefit users—as they are allotted more extensive support—collaboration can be tricky.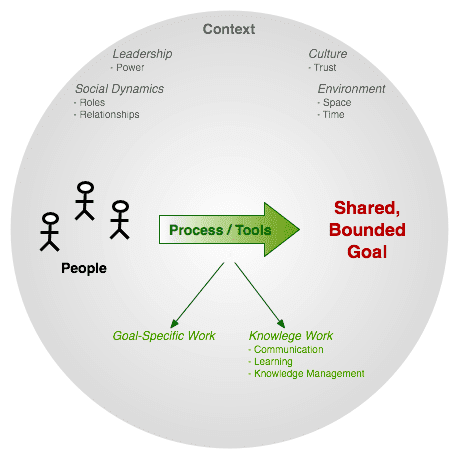 IT staff needs to operate in near real time. Additionally, collaboration amongst staff must occur at the same pace. Though a shift in infrastructure better allows for greater IT unification, it can be harrowing and potentially harmful.  If companies cannot implement thorough collaboration amongst their staff, the company can end up wasting time and resources without producing results. That being said, users should detail a plan before looking to integrate staff into a collaborative community. Instead of going in blind, users should flesh out specifics—define the goal and explain the benefits of collaboration, highlight employee benefits, etc. Additionally, users should determine the value of collaboration. In order to be effective, users have to rework their infrastructure to allow for more concise unification; therefore, users should decide if seeking out this option is worth their time and resources.
Opposite this speculation, this shift in practice can better improve the relationship between IT staff—which would ultimately improve the level of service users would receive. For example, if a user's web portal is down, they can reach out to an IT staff member who is able to either fix the problem individually, or seamlessly connect with nearby IT staffer who is  more familiar with the issue presented, and can better help. This shift in infrastructure helps IT staff to better implement their ideas and to work outside designations and chain of command. Aside from providing (and maintaining) quality and accessible connections, the IT staff is more available to users. Subsequently, the support is more effective.
While IT collaboration can churn greater efficiency in cost and productivity, there are many who continue to speculate regarding the validity of the practice—exactly how does collaboration add value? With surveys and statistics amidst the web, users need to decide if IT collaboration is something they're looking for in a provider. Regardless, it's important to seek out a provider that offers solid IT support. IT collaboration can be tricky, and in this case none is better than some.
Related Articles:
– Password Security and VoIP: Is Enough Too Much?
– VoIP Service Terms & Conditions: Know Before You Go