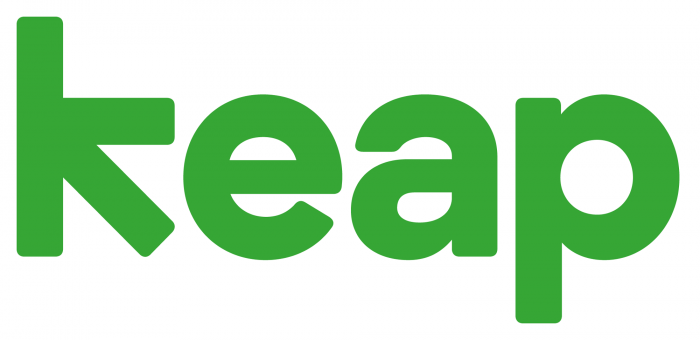 Keap
Keap (Formerly Infusionsoft) was founded in 2001 by brothers Scott and Eric Martineau and Clate Mask in Mesa, Arizona...
Provider Overview
Keap (Formerly Infusionsoft) was founded in 2001 by brothers Scott and Eric Martineau and Clate Mask in Mesa, Arizona. The company wrote its first script for sales automation in 2004; in the following years, the company's continued growth attracted the attention of major Wall Street investment banks. In 2013, Keap had raised $71 million in venture capital, with $54 million coming from Goldman Sachs. In 2014, they concluded Series D funding with Bain Capital Ventures that produced another $55 million. To date, the company has raised over $125 million on the basis of their product, organization and acquisitions.
Keap has been recognized on the Inc. 500/5000 list of fastest-growing companies for 8 years in a row. They are currently based in Chandler, Arizona.
Keap Pricing and Services
Intended Customers:
Small businesses with up to 25 employees
Free Trial:
No free trial. Prospective users can contact Infusionsoft for three types of product demos – an online demo, live webinar demo, or one-to-one personalized demo.
Free Version:
No free version.
Features Included in All Plans:
| | | | |
| --- | --- | --- | --- |
| Contact and Lead Management | Data Management | Customer Segmentation | Mobile App for iOS and Android |
| Lead Scoring | Marketing Automation w/ CRM Integration | Customizable Marketing Campaigns w/ Drag-and-Drop Interface | Landing Page Builder |
| Website Tracking | Statistics & Analytics Reports | Help Center with Instruction Manuals | |
Additional Features:
Infusionsoft provides users access to its Marketplace, which includes apps, services and add-ons to expand or provide features. An iOS app called Snap will scan pictures of business cards and add data directly to your contacts (similar to a built-in Insightly feature which does the same with monthly limits), and add-ons can expand the CRM's functionality with Gmail and Outlook.
The Marketplace also offers customizable templates for email marketing campaigns. Other Infusionsoft users can upload their successful campaigns in areas like retail, restaurants, accounting, real estate, legal services, medical, and so on, allowing the software to be further tailored towards the purposes of specific industries.
Contacts Management:
| | | |
| --- | --- | --- |
| Contact Information | Lead Source and Lead Score | Website Activity History |
| Orders and Account Balance | Task and Appointment History |  Interactions with Your Brand |
All Available Plans & Services:
All plans are on an annual contract and billed monthly.
Essentials,

$199/month with 2,500 contacts, 12.5k emails/month for 3 users, Contact and Lead Management, Website Activity History and Brand Interactions, Data Management with Data Importation and De-Duplication, Customer Segmentation, Mobile App for iOS and Android, Calendar and Task Management with Automated Task Generation, Marketing Automation with Customized Emails with Customized Triggers, CRM Integration, Landing Page Builder with A/B Testing and Free Hosting, Website Tracking, Analytics Reports, Infusionsoft API.
Deluxe (Sales Automation),

$299/month with 5,000 contacts, 25k emails/month for 4 users, Same as Essentials Plan + Sales Automation with Automated Lead Scoring, Automated Pipeline Management Features with Customizable Triggers, Custom Quotes and Orders with Email Notifications and One-Click Payment, KPI reports.
Deluxe (Ecommerce),

$299/month with 5,000 contacts, 25k emails/month for 4 users, Same as Essentials Plan + Ecommerce Tools with Customizable Templates for Campaigns, Landing Pages and Support, Automated Follow-Up Sequences, Customizable Referral Programs, Targeted Promotional Campaign Features.
Complete,

$379/month with 10,000 contacts, 50k emails/month for 5 users, Combines both Deluxe Plans to include Sales Automation and Ecommerce tools.
Team,

$599/month with 20,000 contacts, 100k emails/month for 10 users. Same features as the Complete Plan.
More options and add-ons are available by calling Infusionsoft at +1 866 800 0004.
All first-time customers are required to make a one-time purchase of a Kickstart package to setup and learn how to use the software. There are three options.
Kickstart Lite,

$999, One-on-one coaching to identify strategic goals and customize the software to those needs. Your Infusionsoft coach will help you launch one campaign within the first two weeks. This plan is intended for customers who are comfortable using new software after some initial guidance.
Kickstart,

$1,999, One-on-one coaching to identify strategic goals and customize the software to those needs. Your Infusionsoft coach will help you launch three campaigns. This plan is recommended for customers who prefer more in-depth guidance customizing the software to their business needs.
Kickstart Pro,

$2,999, Members of the Infusionsoft team will implement your strategy into the software themselves while your business focuses on its other needs. This plan is recommended for businesses that already have an effective strategy in place.
Help & Support Options:
First time customers are required to purchase one of three Kickstart plans. The intent is to provide a base level of training to use the software; beyond the initial one-on-one coaching, there is also an online Help Center with the latest product updates and detailed instruction manuals that explain how to setup and use the software. There is also a page of reportable known issues – with color codes indicating priority for resolution – and recent fixes.
In addition, Infusionsoft provides customer support via web chat, telephone and email.

Live Web Chat is available 24/7 through the software dashboard.

Call-In Support is available Monday through Friday, 6am to 5pm (MST).

US support line: +1 866 800 0004

UK support line: +44(0) 808 258 0093

AUS support line: +61 1800 730 419

Email Support is available for various departments as well.

Sales: sales@infusionsoft.com

Accounts Receivable: ar@infusionsoft.com

Investor relations: investor@infusionsoft.com

Report email abuse: sales@infusionsoft.com
Awards & Recognitions:
Named by Inc.'s as a 2013 Hire Power Awardee, ranked 4th in the software category for creating 240 jobs in one year.
In 2013, Clate Mask was recognized by Goldman Sachs as one of its Most Intriguing Entrepreneurs. Mask has been recognized by Ernst & Young as an Entrepreneur of the Year finalist, and by Small Business Trends as a Top 100 Small Business Influencer.
In 2014, Infusionsoft received the Pioneering Award at the Arizona Technology Council's Celebration of Innovation.
Recognized on Inc.'s list of 500/5000 fastest-growing companies for 8 consecutive years, concluding in 2014.
Editor's Bottom Line of Keap
Infusionsoft offers comprehensive and fairly robust CRM capabilities when it comes to contact and lead management, scheduling, event monitoring, email marketing and reporting. Contact and lead management is intuitivew but lacks features in comparison to Salesforce or ZohoCRM.
Infusionsoft has a highly customizable dashboard with widgets arrangeable in a drag-and-drop interface. This allows for users to see preferred information – contacts, tasks, pipeline updates, specific statistics – the moment they access the software. Another highly useful and customizable sub-dashboard is the 'My Day' view, which serves as a sort of daily planner with tasks and appointments in a left-hand widget with an open area on the right to draw up tasks in detail.
The convenient drag-and-drop interface shows up in other Infusionsoft features; the CRM's email marketing interface, or "broadcasts", also allows easy adaptability with the included templates. Images, text, video and social media buttons can all be arranged by dragging and dropping. While Infusionsoft doesn't include a great many templates, it partially makes up for this by allowing them to be easily customized.
There are certainly CRM software options that edge out Infusionsoft when it comes to functionality and depth of CRM features – and they come at lower price points. This fact alone might prompt companies experienced with CRM to take a pass on Infusionsoft. Then again, those particular companies aren't Infusionsoft's target clientele, which are stated to be companies with 25 employees or fewer, inexperienced with CRM, yet would like to branch into digital sales and marketing.
Infusionsoft is transparent about their premium pricing; their goal is to implement their platform to produce the most success for their customers, and so their customers aren't overwhelmed by the software. The mandatory Kickstart package seems less onerous to a business interested in branching into ecommerce without knowing how; the premium cost seems more reasonable when considered a consultancy fee.
Infusion further distinguishes itself as friendly for small businesses with its small, but growing, Marketplace. As of this time of writing, the Marketplace offers just shy of 500 apps, with almost as many free ones as paid. The apps integrate features like mobile messaging, automated schedule integration, and intelligent landing pages, or offer marketing campaign templates; apps are searchable by industry, service type, application type, region, and lifecycle marketing. Industries with the most specific apps are currently Advertising & Marketing, Real Estate Services, and Manufacturing or Construction.
The takeaway is that Infusionsoft is a straightforward CRM with the essential tools for sales and marketing automation. Its interface layout is intuitive and highly customizable, and there are enough email templates if you don't need to get too creative. The software costs more than comparable CRMs, but with a mandatory, dedicated coach, you'd probably get more from your CRM faster than if you struck out alone. If you're a small company with a limited online presence but you'd like to expand, and you're willing to accept one-on-one guidance for a fee, then Infusionsoft just may be the CRM for you.
Share Your
Feedback
What Do You Think of Keap?