2021 was a wild ride for the AI-centric cloud communication provider, Dialpad. In the third quarter of the year, Dialpad saw what it calls; "substantial production from channel sales" fueled by its Unified Communications as a Service (TrueCaaS) solution.
Growth also came in the form of global expansion, an influx of fresh partners, and heightened participation from existing partners. According to a statement by the company, its international partner base in Europe, Australia, and New Zealand (ANZ)) experienced a 208% year-over-year increase in international bookings.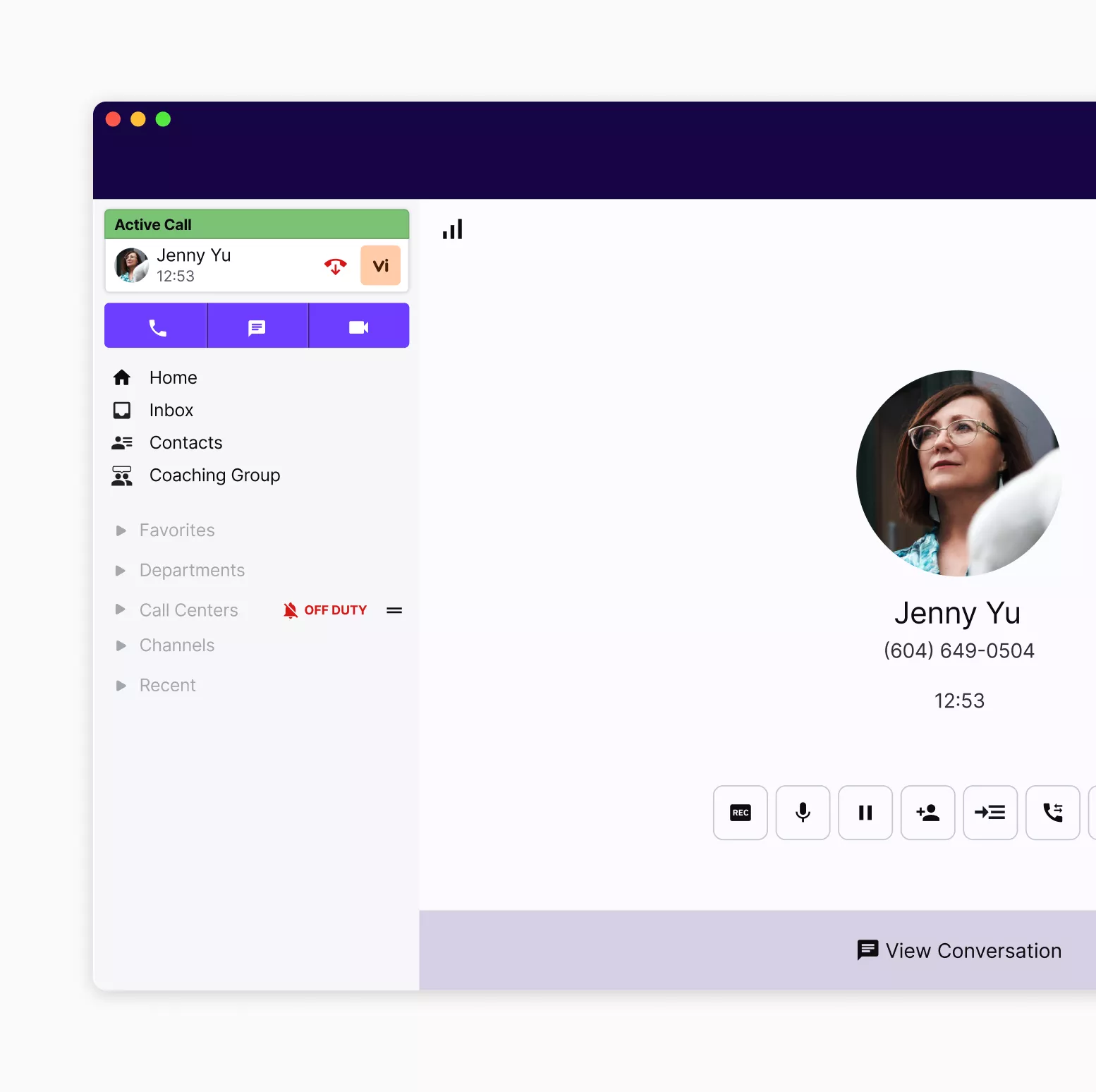 Q3 for Dialpad was much more than a mere 208% YoY increase. It also meant overall growth of 338%, thanks to deal registrations, 223% pipeline growth, and increased domestic bookings by 191% year-over-year. The firm's national channel manager team is said to have quadrupled during this time, as well. At the time, Mike Kane, Senior Vice President of World Wide Channel Sales, Dialpad, had this to say:
"Combined with our overall booking and deal registration growth, the incredible talent we have added to the team, and a growing worldwide presence, the channel will be instrumental next quarter, especially as the demand for unified solutions continues to rise."
Launching Partner Rewards Incentives 
Beefing up its focus on the channel trailing a monumental year, the company's reporting the launch of its inaugural partner awards. The awards, according to Dialpad: 
"Celebrate the top contributor in respective categories based on predetermined metrics, such as most closed-won business and year-over-year (YoY) growth, or presented to partners who exemplify Dialpad values."
The company says it has plans to recognize channel/technology partners and 'master agents' every quarter/year. With the launch, Dialpad said in a statement, this year's winners are: 
Technology Solutions Brokerage of the Year — 

Telarus

Regional Partner of the Year — 

MR2 Solutions

Technology Partner of the Year — 

Intercom

 
What Determines the Winners?
Well, I am glad you asked. Technology Solutions Brokerage of the Year; gets determined by total annual bookings, and Dialpad says: 'Telarus' contributed 'greatly' to the momentum it felt in 2021. Shane Speakman, VP, Advanced Solutions, UCaaS at Telarus, told GetVoIP News: 
"Dialpad is one of our most strategic providers of unified business communications systems and contact center solutions. Its embedded AI and integrations give us a competitive advantage, and the continued momentum will bring more cutting-edge, disruptive technology to the market." 
Regional Partner of the Year: gets awarded to partners who join Dialpad in joint go-to-market efforts. Dialpad notes that this year's winner went above beyond, writing: "As the 2021 winner, MR2 Solutions drove the most customer growth while consistently delivering value to customers." 
MR2 Solutions contributed to one of the most 'fruitful' deals of 2021 with Lithia Motors, a company with over 14,500 employees. MR2 Solutions also had the highest bookings of any other partner in 2021. As for Technology Partner of the Year, Dialpad wrote in a statement: 
"Technology Partner of the Year is determined by partnership growth that benefits Dialpad customers through a new or redefined integration," according to Dialpad. 
This year: that award goes to, Intercom; a conversational relationship platform that helps businesses automate and build customer experiences. As Intercom's focus is primarily on consumer data, it has seamless integration with CRMs like Salesforce, Marketo, and Zendesk. What earned Intercom the spot as Technology Partner of the Year for 2021? An integration partnership that let Dialpad expand AI-powered calling to sales and support agents. 
It enables users to easily switch between messaging and voice by allowing agents to call customers from an Intercom chat and log that interaction in Intercom and Dialpad. The ultimate aim is to help global support teams reduce resolution times and boost other metrics like customer satisfaction. 
Dialpad Continues Exhibiting Impressive Channel Growth
Strong revenue growth last year is mainly thanks to Dialpad partners. It notes that the company "displayed strong YoY revenue growth driven by the channel in its fiscal fourth quarter as evidenced by the rapid increase of closed-won annual contract value (ACV) and deal registration growth." 
Looking at the numbers for the fiscal year 2021, Dialpad experienced overall growth of 90% in deal registrations. It had 88% growth in new contracts YoY, and its Partner Account Manager team; a 2021 creation – had a 30% rise in active partners. 
Looking at Dialpad's further YoY growth, the company saw increases in all markets, with North America experiencing 92% growth, while international growth increased by 66%. For its many efforts in the channel world – the Dialpad team received countless accolades and recognition for its work. Most notable, the Dialpad channel program fetched industry accolades, including the 2022 CRN Channel Chief. 
Enterprise Priorities in a Post-Pandemic World
Frost & Sullivan recently analyzed enterprise leader priorities when investing in communications and collaboration tools. It found that COVID-19-related challenges were the (main) business goals for organizations in 2021. That followed by improving customer experience (CX) and operational efficiencies. Frost & Sullivan also noted:
"The call for business continuity has highlighted the need for robust collaboration-driven tools such as video conferencing, team spaces, and broader unified communications-as-a-service (UCaaS) suites."
F&S found that COVID-19 has accelerated technology investments for more (46%) businesses than it slowed down (28%). Cloud applications (29%) will take the focus when it comes to post-pandemic investments. Over the next two years, Frost & Sullivan wrote that – cybersecurity investments – will represent a 'key technology focal area of investment with 50 percent noting they will invest in protecting digital assets.
Follow this by 80 percent of business leaders who say they will invest more in advanced collaboration tools with features like AI as they feel it will give them a competitive advantage. This all boils down to something quite obvious – partners have their work cut out for them, but there is likely the chance that they'll see a return on their investment, so to speak.
Higher profit margins, as offerings become more diverse, also hold a great deal of promise for channel partners looking to sell some of these (what we used to see as) futuristic offerings. The reality is – they are here, and contemporary, and there's a lot going on to ensure continuity remains at the forefront and that mission-critical business apps remain online – with little-to-no downtime.