The United States ranks 6th in the world for spam calls according to one report  — with approximately one in every 10 calls being a nuisance or fraudulent. This explains why people are getting more paranoid when they receive an incoming call from an unknown number.
Contacts play a big role in the world of business. It can be far easier to reach a C-level personality at a company if they recognize your caller ID. But what happens when you're using another device to reach out to them? That's where shared call appearance comes in.
What is Shared Call Appearance?
Shared call appearance lets you share a single business VoIP phone number on multiple devices. This way, the appearance remains constant regardless of which unit in the PBX you're using to dial calls.
As more providers start to offer cross-platform subscriptions, we're seeing an increasing number of consumers who use multiple devices to make their SIP calls. This allows you to use the same number regardless of whether you're calling from your app, PC, or desk phone.
The popularity of this feature has been steadily growing over the years, particularly amongst small business owners and CEOs. As a result, many ISPs and VoIP providers have adopted the feature. Below is a list of four VoIP providers that have integrated this feature into their service.
How Much Does the Shared Call Appearance Feature Cost?
Shared call appearance is free with some providers like RingCentral. An increasing number of VoIP providers will be including the feature in the near future in their configuration menus as a simple on or off switch.
How to Enable Shared Call Appearance on Mobile Devices
Every VoIP provider with shared call appearance has a different method for enabling mobile devices but they follow a similar method.
Log into your admin control panel
Go to your phone system and add users
Under the existing user or number, add the mobile device number for shared call appearance
Save your settings
VoIP Providers with Shared Call Appearance
RingCentral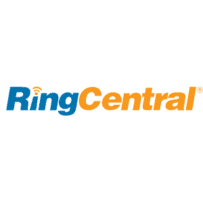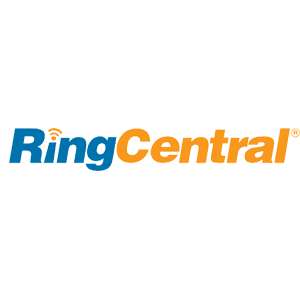 The shared call appearance feature is available to all RingCentral accounts in the US, UK, EU, Canada, and Australia that have a standard, premium, or ultimate plan. RingCentral's feature can support up to 16 separate devices.
If you want to check on the SCA settings, log in to your RingCentral Online account then navigate to the admin portal. From there click on Phone System, Groups, and finally Shared Lines. You'll be able to view all shared lines within the company through this page.
Years of positive feedback and consumer trust are what have made RingCentral a UCaaS leader.
Nextiva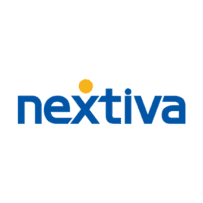 Nextiva also supports shared call appearance. In fact, Nextiva's version is even compatible with its mobile app meaning that you can use the same VoIP phone number even when making calls through the app.
The Nextiva support team usually assists users with the setup. Those who prefer the DIY approach can utilize the setup guide on the Nextiva website. You can even enable or disable specific subfeatures that come with the SCA function during the setup process.
While many Nextiva alternatives provide this feature, few do so with the broad service range that Nextiva has.
Vonage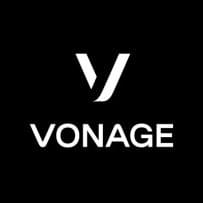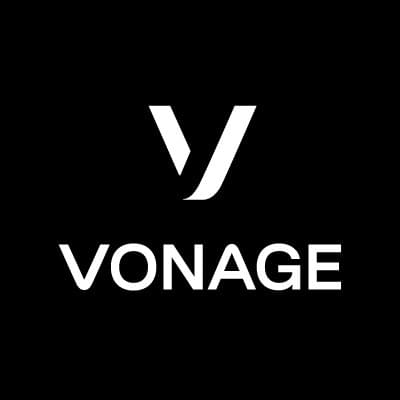 New Jersey's Vonage, not to be outdone, also supports SCA as a feature. If you want to configure it then you can log into the Vonage Enterprise Portal and navigate to Voice Settings followed by Shared Call Appearance. There you'll be able to tweak its subfeatures.
One particular feature, Multiple Call Arrangement, lets you make/receive calls even when the same number already has other active calls. Vonage also has a bridge warning tone that alerts you if someone tries to barge-in on your call.
Another benefit of going with Vonage is the fact that they're one of the most reliable providers in the entire VoIP industry. Vonage Business Cloud promises a dependable 99.999% uptime.
Mitel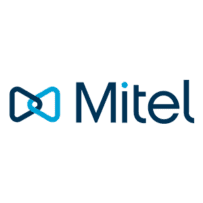 Mitel's SCA system banks on the executive-assistant relationship that's common in many companies. Assistants can use the same call appearance as their bosses when receiving incoming calls or dialing outgoing calls, which makes B2B communication far easier.
Sadly, Mitel doesn't recommend that their feature be used for work-from-home users due to various network limitations. One useful feature of Mitel's system is the lock button which lets executives keep assistants out of their calls even when shared line appearance is enabled.
Before you go for Mitel, you might want to take note of their shortcomings in the area of customer support. Mitel support leaves something to be desired.
Which Call Sharing Provider is the Best?
All four of the aforementioned providers have effectively implemented shared call appearance into their system. If you're looking for global support then RingCentral is the best pick. As far as cross-platform compatibility goes, Nextiva is the leader.
Executives that aren't very tech-savvy may favor Vonage since the support team can set up the shared call appearance system themselves. Lastly, those who have their assistants make most outbound calls and take most inbound calls will like Mitel's operation style.
Is Shared Call Appearance Worth It?
We've gone over some of the most popular VoIP providers that offer shared call appearance, but you may still be on the fence as to whether or not the feature is actually worth it. First Orion predicted that almost half of all calls in 2019 will consist of spam.
With incidence rates as high as 1-in-2, it's essential that your call appearance is consistent whenever you're making high profile calls. If you call from a different device and don't use the feature, the recipient may ignore you for fear of being victimized by scammers.
This may not seem like a huge deal, but it can get you into sticky situations. If your manufacturer is used to receiving calls via your SIP phone but you reach out via mobile, they may not pick up and you could run into supply chain issues that will impact the company image.
That's only one example, and not much creativity is required to imagine all the other business continuity problems that could arise if no one is taking your calls because you're using a different number. We definitely believe that SCA is a useful feature to look for when searching for an enterprise VoIP solution.