Freshworks recently made headlines after raising $150 million in their Series H funding, giving them a valuation of $3.5 billion. Getting to a multi-billion valuation within less than a decade of its founding is an outstanding feat.
According to Freshworks CEO Girish Mathrubootham, the funds they've just acquired will be used in part to further their research and development pursuits. It's clear that Freshworks aims to keep its customers happy by helping them do the same with their own customers.
Customer satisfaction and user experience are areas of business that can always be improved on, no matter how large or well-established a company already is. The newly-launched customer-for-life platform of Freshworks helps you do just that.
Freshworks Focuses on User Experience
The importance of user experience cannot be understated. If you prioritize positive customer engagement then they're more likely to stick with your service, buy products, and recommend friends. Brand loyalty is a valuable asset, but you can't generate that if you don't prioritize customer satisfaction.
Customer experience used to be a Herculean effort that would require cross-department coordination. Freshworks and all its related products have revolutionized the whole endeavor, turning it into a streamlined process.
The Omniroute™ System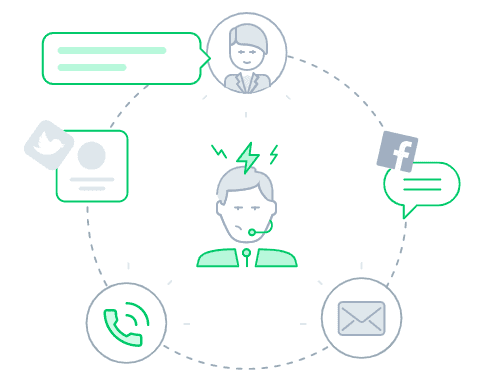 Seeing as Freshworks' main goal is to take all the little interactions that companies have with their customers and syndicate them into a single channel, it should come as no surprise that they've released this Omniroute™ system.
So, what does it do? Well, Omniroute™ takes interactions from phone, email, messaging, chat, and social media then sends the tickets to the appropriate agent. That means employees won't need to waste time switching between a million tabs anymore.
Freddy AI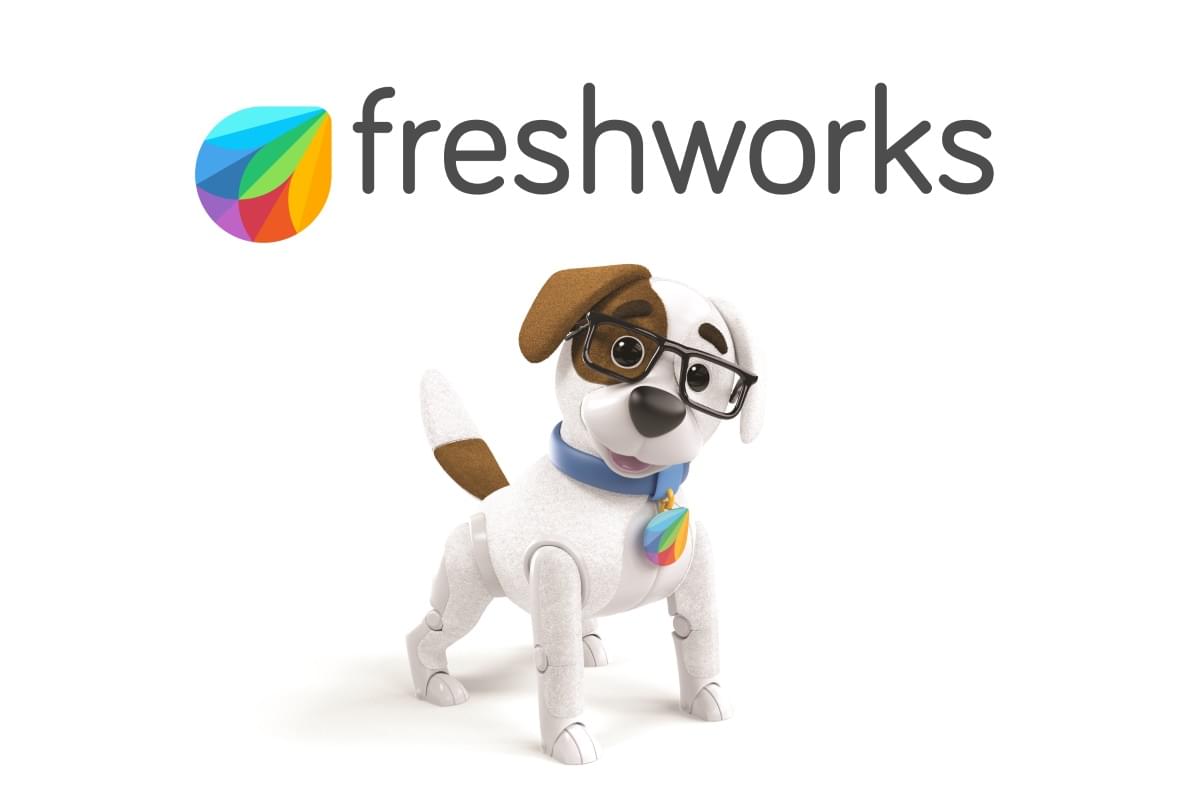 Another great feature of Freshworks' new customer-for-life platform is Freddy AI, their machine-learning virtual puppy that's likely going to be the company mascot in the near future. Freddy is just as functional as he is cute since he serves as "an agent's best friend."
Whether it's solving issues, learning how something works, or finding the best sales leads, Freddy provides a powerful intersection of omnichannel service and artificial intelligence. Freddy is just as helpful with customers as well since he gives them speedy answers to commonly asked questions.
By handling the virtual equivalent of picking up the morning paper, Freddy allows your human agents to focus on the important things rather than having to divide their attention and spread their energy too thin.
We're not sure if it's intentional or not, but the canine character design is very fitting since organic dogs also help their masters focus on more pressing matters by assisting with trivial tasks.
Freshworks 360
Freshworks believes that CRMs should take an all-angle approach to customer engagement. The 360 vision at Freshworks seeks to combine marketing, sales, support, and customer success into a single, easy-to-use platform so that companies can hit every target they aim for.
You can cover all the bases with Freshmarketer, Freshsales, Freshdesk, and Freshsuccess. By staying on top of every touchpoint, you'll ensure that all customers have a positive experience with your company.
You'll also be able to analyze all the data through the integrated master customer record that gives you a birds-eye overview. Lastly, the 360-degree model is completed with the many services offered on the Freshdesk platform such as IT, call centers, and live chats.
Freshworks Has a Massive Client List
Ever since Mathrubootham founded the company with Shan Krishnasamy nine years ago, they've fallen into favor with consumers and raised hundreds of millions of dollars. As if all that wasn't enough, they've also managed to build up quite the portfolio of customers.
CrunchBase states that the company has 250,000 customers across the globe. These include the likes of Japanese giants Honda and Toshiba along with UNICEF and Cisco — who you're likely already familiar with if you saw our recent article on the top Cisco VoIP phones.
The Suite of Freshworks Products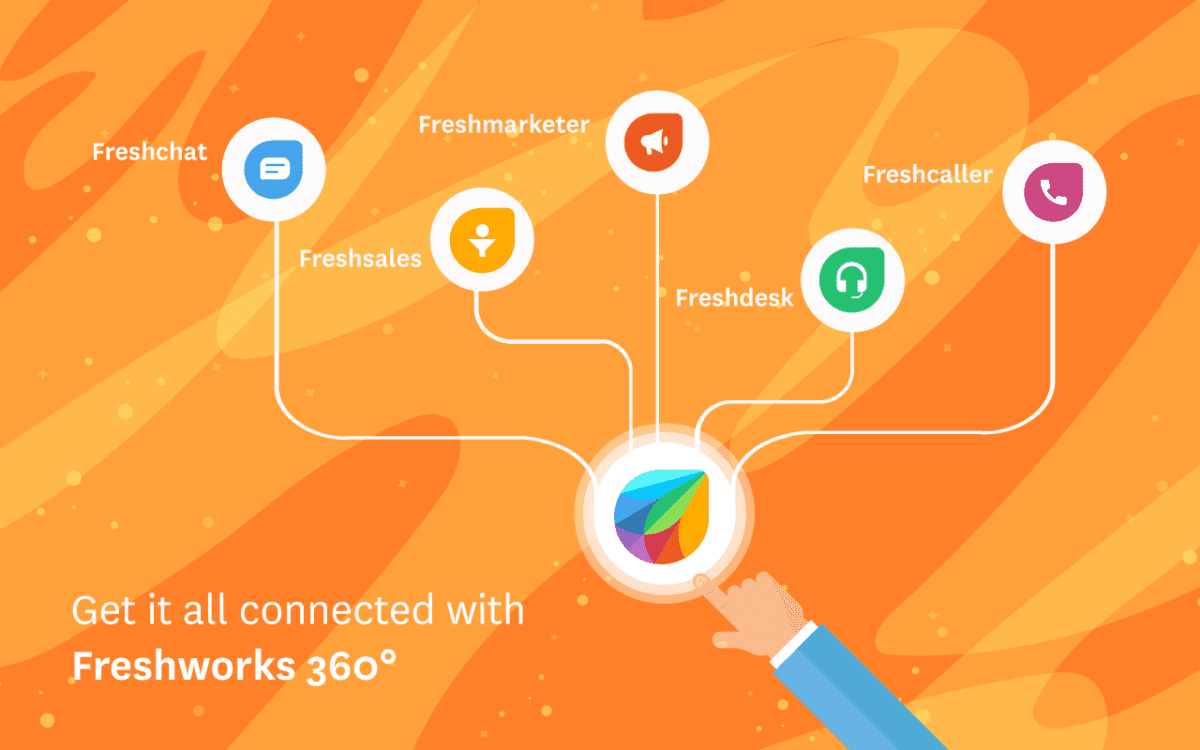 Freshdesk
Freshdesk makes it easy for support representatives to resolve issues as quickly as possible to save time and keep customers happy
Freshservice
Freshservice helps companies streamline their IT and manage any internal requests from their employees to ensure that any technical difficulties are promptly cleared up.
Freshcaller
Freshcaller lets businesses of all sizes set up a cloud-based call center in a matter of minutes — and one that will span 40 countries at that!
Freshconnect
If your agents, partners, and teams are struggling to collaborate remotely then Freshconnect will make that a more straightforward process for them.
Freshsales
Freshsales, as the name suggests, is designed for sales departments. Staying on top of prospects and closing deals has never been simpler nor quicker.
Freshchat
The satisfaction rate for live chat is 29% higher than that of phone support. Freshchat lets companies leverage this consumer preference for the purpose of marketing, sales, and support.
Freshteam
Easily syndicate employee data, recruit fresh talent, and onboard rookies using the comprehensive tool known as Freshteam.
Freshping
Status pages, down alerts, and everything in between. Freshping will keep you updated on your website's availability so that you can nip problems at the bud.
Freshmarketer
Freshmarketer can make marketing automation a breeze across every stage of the funnel such as acquisition, engagement, and retention.
Freshrelease
Development teams may struggle to plan and test new releases before tossing them into the wild, but Freshrelease simplifies through comprehensive project management.
Freshstatus
Have you ever wanted to have a public status page? Now you can set up a hosted one in a single click without paying a cent.
Freshworks Aims to be Your Complete Business Solution
It's clear that Freshdesk has no intentions of slowing down until the gap in the market of customer engagement has been filled with their products. It will be interesting to see what new releases come as a result of the nine-figure cash influx that they raised. As seen in our previous comparison of Freshdesk versus other platforms, they had room to grow and this could be their moment.
If you want to learn more about the company and all its products then be sure to stay tuned for an upcoming Freshdesk review. It will be a comprehensive guide on every offering currently available on their platform.