As a child, I always associated the acronym with Super Mario Brothers – how quickly things change. The SMB market is in higher demand than any other sector as of 2012, including businesses that require an average of 20 lines or less. The projected growth of this market is incredibly significant, despite the absence of any official reports from providers – as they are not mandated by government agencies. Interestingly enough, the performance of Hosted PBX/VoIP service providers never comes in terms of lines (unless provided voluntarily by the company), and is most typically delivered in the number of customers.
For example, a pair of customers that use 15 lines for their respective business, would equal a total of 30 lines, or as they known throughout the industry, "seats". A seat is the appearance of any extension delivered through a PBX, and is fairly accurate representation of the individual behind a physical PBX extension. Among the top performers of the year for 2012, are 8×8, Inc., Vocalocity, Aptela, Nextiva, Fonality, RingCentral, & Phone Power.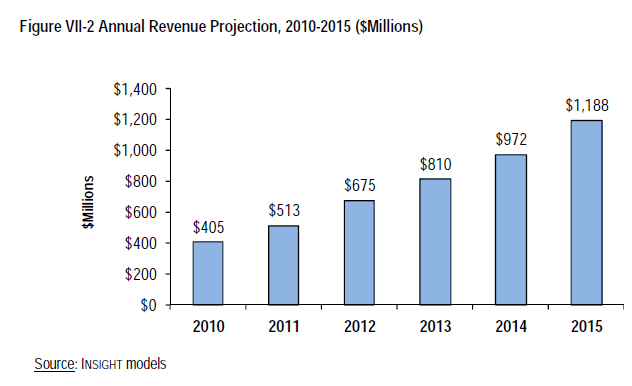 The booming SMB market really inspires the question of what exactly caused such a surge. Well, there a number of contributing factors, especially in the realms of software and services. Furthermore, the truly successful providers have rolled these elements into one, offering extremely talented platforms like that of Vocalocity Desktop, Virtual Office, and the Fonality HUD, which are beyond complements to inexpensive dial tone. Great tools like the RingCentral Call Controller, also serves as a method of using VoIP without investing in desktop phones. Nextiva, which only turned four this year, has garnered a ton of awards for really focusing on software and having a customer-based, software-centric approach – the real sweet spot in this sector. Consolidating the way businesses operate into one convenient place is increasingly in demand, especially with employees on-the-go and out of the office. Many industry analysts are red in the face from discussing it, though the implications are truly remarkable, with the solutions to match thus far.
For many small to medium businesses, it becomes a factor of resources like time and money – rather, that they are both extremely limited. Many of the developments from the top names in VoIP and Hosted PBX really shoulder that load, letting businesses focus on core operations rather than relegate others, or do the "dirty work" themselves. This comes in the form of handy auto attendants, calling rules, and other customization options that really propagate the continuity of business affairs. All of these come with the ability to create settings with ease, and have your phone system be hands-off from there, eliminating the need for hiring additional or new members of IT.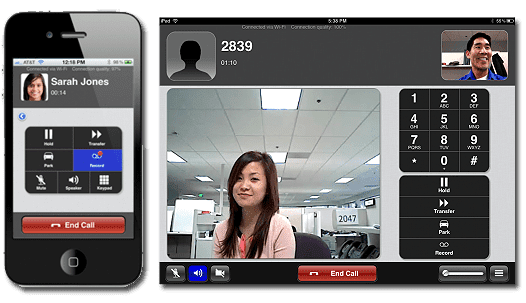 The final point of discussion, which ties into the growth of this sector quite well, is the perfect marriage of unified communications and VoIP. That is, that small to medium businesses are eliminating high costs through finding the most ideal UCC solutions. As a resident of New York City, I can't go as far as a block without seeing someone engrossed in their operation of a tablet or smartphone, at times to the dismay of others attempting to utilize the sidewalk. We are inherently tied to our electronics, which isn't such a bad thing (for the most part), meaning we are also never out of reach. For business, employees and bosses might have there differing reasons for liking this sort of accessibility/accountability. Over the course of the past year, nearly every major provided has released or built upon mobile versions of their desktop clients, and they continue to work on them as Mobile VoLTE development is in bloom.
With options that are inexpensive and robust, a lot of businesses are getting more than what they pay for and a valuable tool that's already saved gas, streamlined communications, and improved day-to-day operations. These are important to any business, but especially vital to the small and medium businesses that can't afford to waste time or money. Although the true extent to how well companies are doing is slightly murky, it's safe that the major players across the board have a much clearer vision moving into the next year as to exactly what the market wants, and will surely receive in a big way.