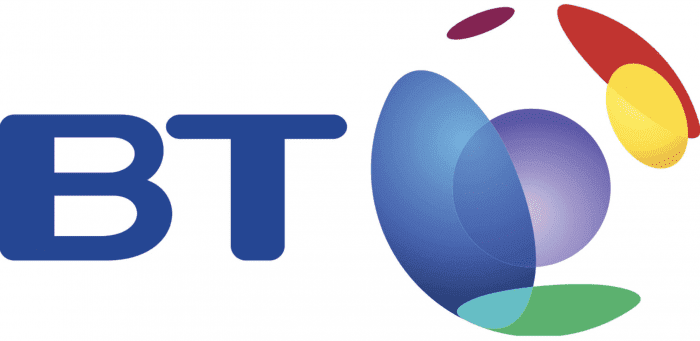 BT
BT Verified Reviews & Ratings
Located in London, England, BT Business has been offering both businesses and consumers telecommunications services since 1981. The provider...
Provider Overview
Located in London, England, BT Business has been offering both businesses and consumers telecommunications services since 1981. The provider has more recently split its divisions into two separate entities, BT Business and BT Consumer to better serve clients in both markets. BT has also grown beyond a telecommunications provider, now offering a multitude of services including legacy and  VoIP telephony, broadband connections, mobile service, networking, as well as IT and data center services.
BT currently serves the UK and European market, and has a number of different offerings within Business VoIP to help your organization find the best fit. BT Business mostly serves small to medium enterprise organizations. With broadband, mobile and voice solutions BT Business offers everything your organization needs to establish a network and connection with the outside world, as well as internal communications and collaboration.
BT Pricing and Services

BT Cloud Phone – Plug and Play VoIP system, 1 to 9 users
Basic – £13.00 /mo  per user
Hunt groups
Call logs
Auto attendant
Voicemail and fax
Call Queues
Call Recording
Conferencing
Free Internal Calls
Choice of regional number
Mobile app for Android and iOS
Call Recording
500 UK minutes
Connect – £18.00 /mo per user
All Basic features, plus
Auto call recording
Call monitoring
CRM integration
Multi-level attendant
500 UK minutes, or unlimited UK calls option
Collaborate – £23.00 /mo per user
All Connect features, plus
Web and Video Meetings
500 UK minutes, or unlimited calls option
BT Cloud Voice – Sophisticated VoIP System, 5 to 250 users
Basic
Online portal
Automatic call routing
Call forward
Call transfer
3-way calling
Hunt Group
Hot Desking
Connect
All Basic features, plus
Call Director
Voicemail to Email
Collaborate
All Connect features, plus
UC Business
UC Team
BT One Phone Office – Designed for a business with a mobile workforce, and 20+ employees
20-100 users
Choice of unlimited voice and texts, or flexible costs
Video Conferencing
Virtual Geographic Numbers
Maintenance included
Automatic updates
Easy to add users
System hosted in cloud for easy office relocation
24/7  dedicated helpdesk
Dedicated project manager
Pay per user
Intelligent call routing with hunt groups and ACD groups
Free internal calls
Dedicated mobile network in your office
Access to 4G and 5 million BT wi-fi hotspots
Editor's Bottom Line of BT
With their roots in the telecommunications industry, BT Business knows what it means to deliver best in class telephony service, as well as broadband connections and mobile service. The provider has expanded its coverage beyond just legacy telephony and broadband networking to also include Business VoIP and collaboration solutions. What's really unique about BT Business is the sheer number of solutions and options offered by the provider, with three different tiers of service, each further broken down into pricing plans and tiers.
Depending on what your business needs in terms of communications, BT Business has a wide array of plans and options to choose from. For example, if your business is under 9 employees, then the basic BT Cloud Phone solution will have what you need. But beyond that, the BT Cloud Phone offering is broken down into three more plans with different monthly costs based on the features provided. Overall, even with the most basic solution, businesses gain every tool and feature they need to provide a professional experience and image to clients and customers.
Even starting at their most basic plan, BT Business includes hunt groups, call logs, and auto attendant, call queues, call conferencing and even call recording for only £13.00 a month, per user. This means that even the most basic plan includes the more complex, and necessary, features. Moving up the market, BT Business also offers their Cloud Voice solution, a much more sophisticated offering, for Small to Medium Enterprise businesses with up to 250 users. Here your business gains an Online Portal to configure and manage the phone system, along with access to the provider's UC Business and UC Team solutions with the Collaborate plan.
While mostly transparent, BT Business does require a quote for their more expensive plans, and their BT One Phone Office offering, designed for small businesses with remote workers, can be customized to fit the exact needs of each and every organization. Beyond the included features, BT Business also makes it possible to order optional features à la carte for a truly unique solution. With everything under one roof, from broadband internet, to mobile service, Business VoIP solutions, and even data center offerings, BT Business can be the one stop shop for any UK based organization. With every solution offered by the same provider, your business can experience a simple billing process, and ensure that each system integrates seamlessly.
Share Your Feedback
What Do You Think of BT?