Conversational AI (artificial intelligence) has the power to transform your customer service offering. This technology can mimic human interactions with a computer. That means your team will be able to handle a larger volume of requests, and live agents can address more complex FAQs.
With its intelligent features, these platforms can be a game-changer for your customer support team. But in order to get to that top-tier level of support that this AI can offer, you need to find the right tool for your business. This article will break down the features you should look for and the best platforms that offer them.
In this article, we'll cover the following vendors:
Top Conversational AI Features to Look for
Before choosing your AI system, you should be aware of the different features that they offer. Here's a list of features you should look out for:
Chatbot — AI that can simulate a natural conversation between a human and a computer.
Live Chat — A tool that helps companies connect to their customers in real-time.
Intent Recognition — This is a feature in which an AI tool can process written or spoken work and recognize what a user wants to achieve.
Speech Recognition — The ability of an AI tool to identify and respond to human speech.
Reporting and Analytics — Finding a tool with reporting and analytics can help to ensure you are getting the most out of your AI solution.
Multi-language — This is a valuable feature in an AI tool that would allow your platform to be able to communicate with customers in multiple languages.
Code-Free (or Low-Code) Development — This makes it easy for non-tech-savvy users to build and personalize an AI tool. Code-free means that you don't need any prior coding knowledge to build or customize the tool, and low-code means you just need very basic coding knowledge.
Virtual Assistant — This AI application can understand commands and carry out subsequent tasks.
Contextual Guidance — This application allows the AI tool to remember context from previous statements in order to guide the flow of conversation.
Top Conversational AI Platforms
If you're looking to make the jump into this AI, here are some industry-leading platforms you should consider, each listed with its best features.
Landbot.io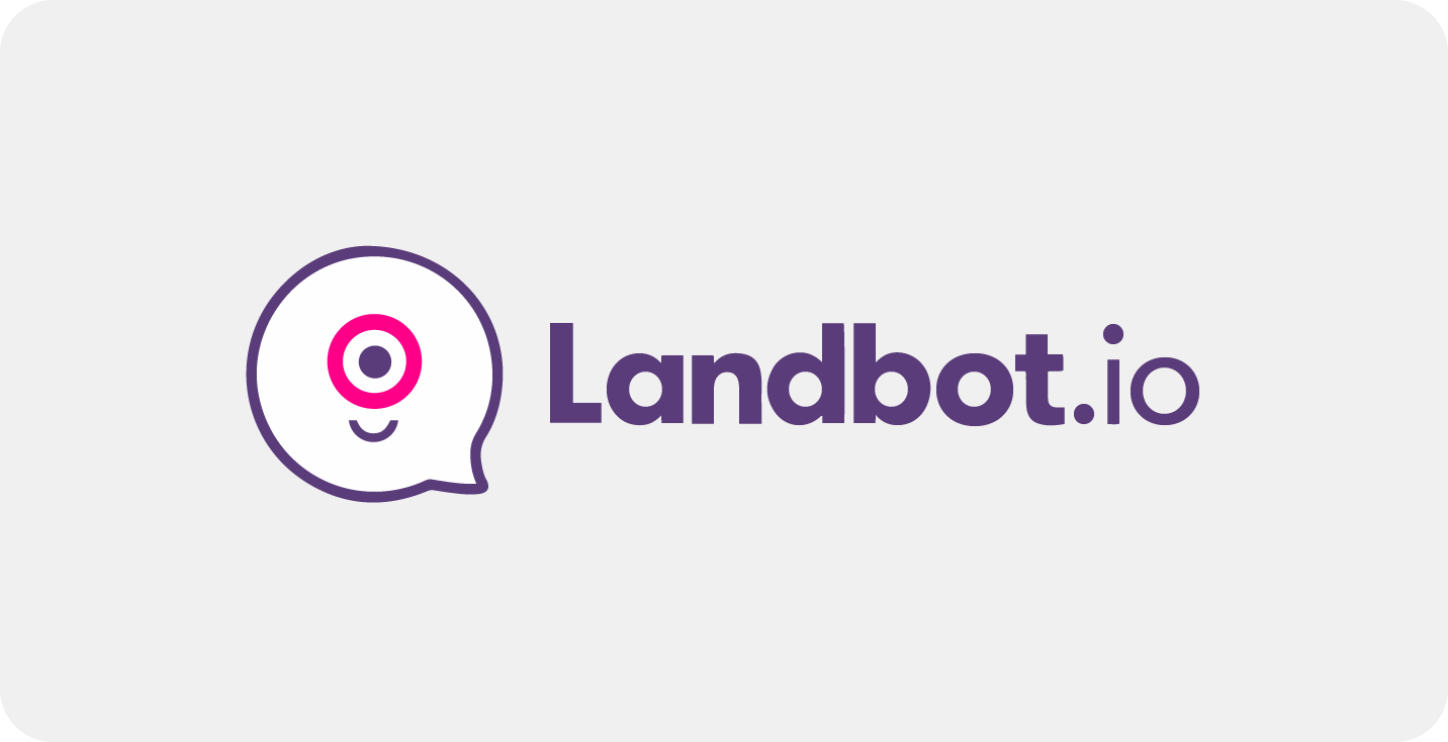 Landbot is a no-code tool that enables you to engage with potential customers, capture valuable data and offer a personalized journey for each person you talk to. This tool is equipped with intent recognition, contextual guidance and the ability to recognize multiple languages, ensuring that your customers have the best conversational experience possible.
Landbot offers four different pricing plans. Prices are listed in Euros, so keep in mind that the dollar conversion is a general estimate:
Sandbox
Starter
Professional
Business
Pricing
Free
About $36/month
About $119/month
Reach out for a quote
Notable Features

100 chats/month
Unlimited chatbots
Various integrations
Human takeover

Everything from Sandbox
Unlimited Chats
Facebook messenger
Additional integrations
A/B split

Everything from the previous plans
Formulas
Google Sheets
Webhooks
Dialogflow

Everything from the previous plans
WhatsApp Business API
Additional Integrations
Priority support
Snaps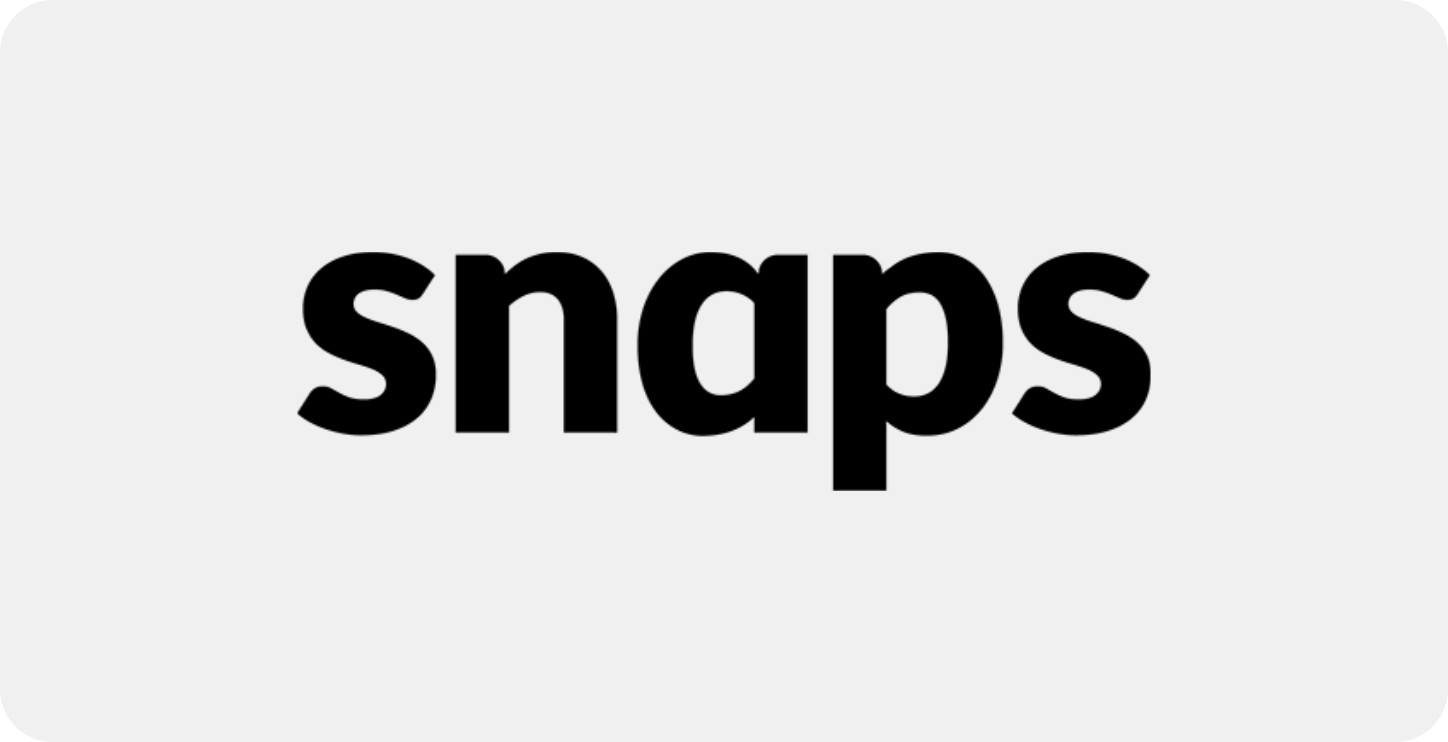 Snaps is an AI system that boasts big-name clients, such as Lane Bryant, Calvin Klein and Michael Kors. The platform nurtures users throughout the full customer journey.
Snaps offers proactive engagements in order to cater to new business and it utilizes advanced NLP training so customer conversations can be analyzed for context and intention in real time. You can leverage the tool's analytics offering for actionable insight into customer data. Snaps offers an individualized quote-based pricing system.
Liveperson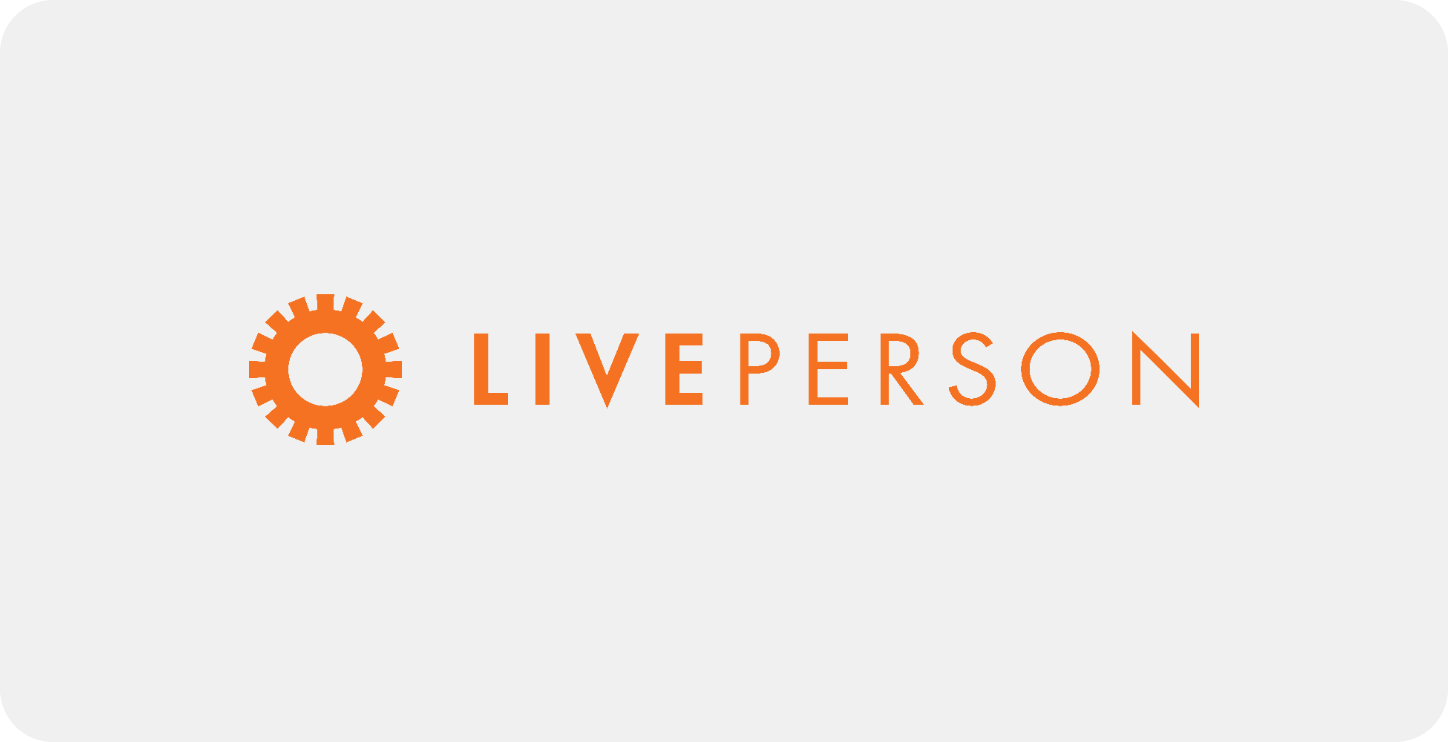 Brands such as GM Financial and The Home Depot use Liveperson to orchestrate natural and productive conversations between people and computers. Their AI tool, Conversation Cloud, enables customers to automate and scale interactions on their most-used channels with ease.
Landbot.io utilizes an intent manager to ensure its AI can understand the intentions behind every customer interaction. You can leverage the platform's no-code bot builder to create automated conversations for a number of use cases. The bots you build will have the ability to integrate with a number of third-party platforms.
Liveperson offers three different pricing plans. Unfortunately, none of the plans come with a free trial.
Standard
Premiere
Enterprise
Pricing
$40/user/month
$90/user/month
Reach out for a quote
Notable Features

Desktop and mobile web chat
Standard reporting
Business campaigns
Meaningful connection score
Predictive targeting
24/7 chat support
Standard engagements
APIs
Content banners and offers
Customizable window
Standard security

All Standard features
Co-browse
Facebook Messenger integration
Google Adwords click-to message

Features from all previous plans
CRM integration
Advanced reporting
Agent groups
Secure forms
Case support
Hot topics
Ideta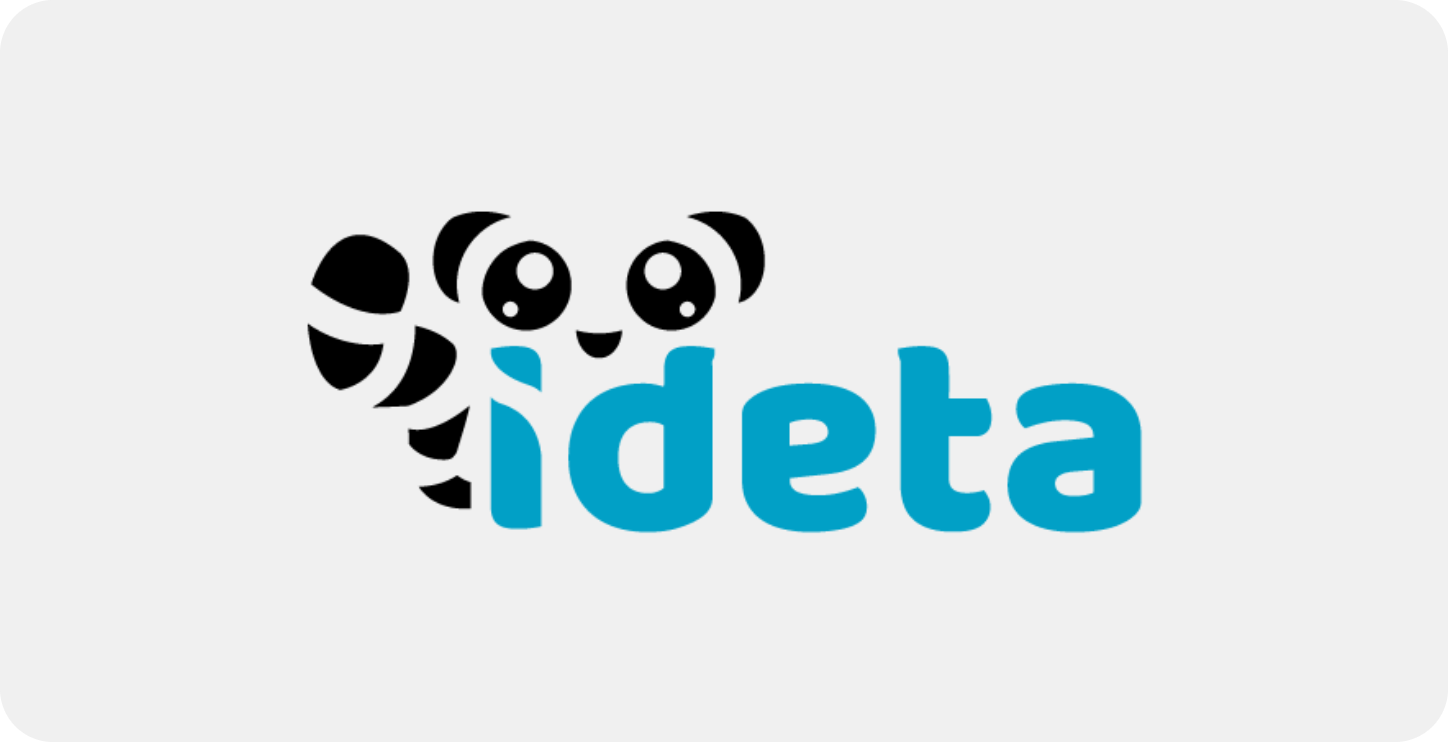 Ideta is all about building powerful conversations. Natural language processing is at the heart of this tool. This technology, combined with intent recognition ensures you can provide the best support to your customers possible. With Ideta, you don't need any coding experience to build your bots. You can build bots specific to Ideta's integrated partners. You can host your bot on tools such as Google, Microsoft, IBM, Facebook and more.
The AI tool offers four different pricing plans. Ideta offers a unique kind of free trial. Users have free access to any plan until they publish their AI tool. Once the bot is live, you have an additional 14-day trial. The pricing plans aren't broken down by features on the website, but instead what would be appropriate for various company sizes. Pricing is listed in Euros, so we have converted them to dollars.
| | | | | |
| --- | --- | --- | --- | --- |
| | Starter | Starter AI | Professional | Enterprise |
| Pricing | About $22.50/month | About $70/month | About $355/month | About $712/month |
| Notable features | Ideal for small startups | Enables you to utilize NLP to build a chatbot | Perfect for a high volume company | Intended for companies who want a highly-customized AI tool |
Mindsay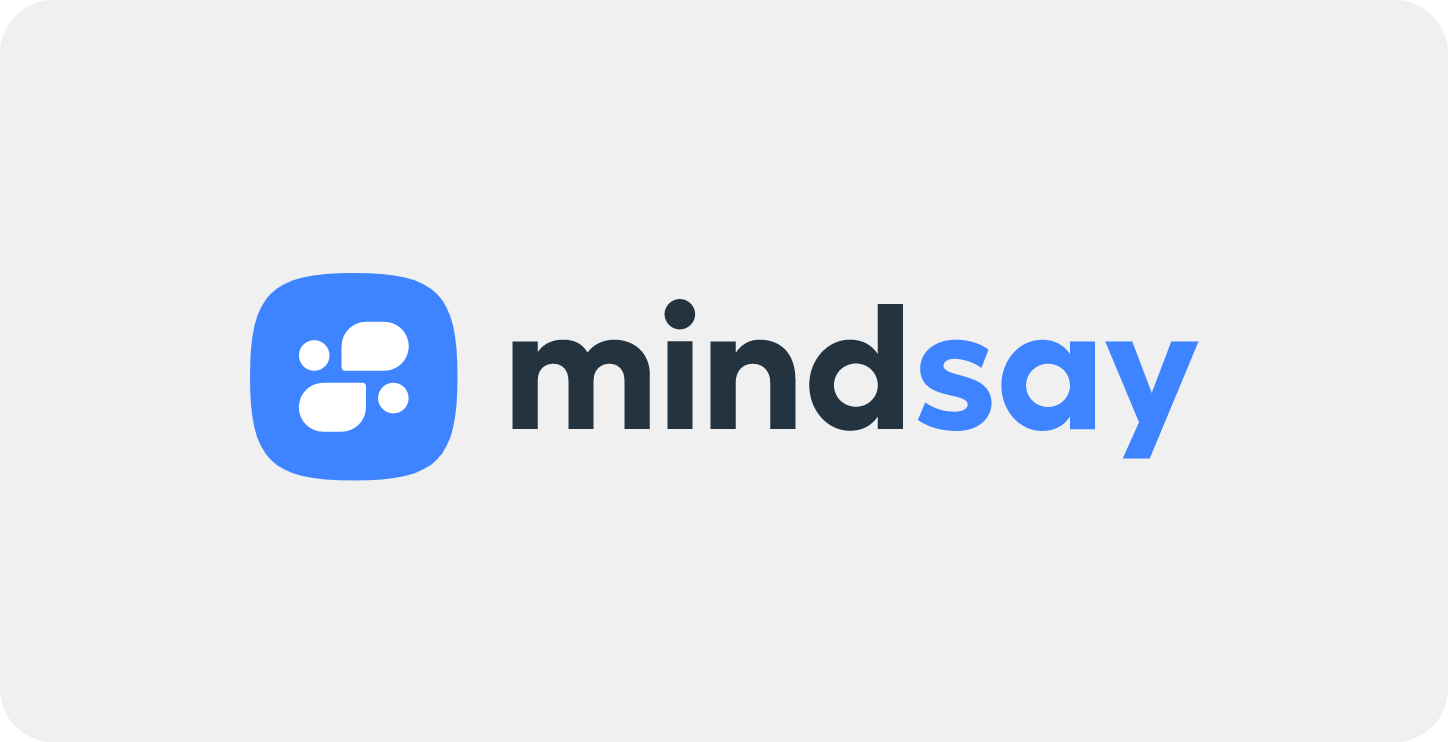 Mindsay allows users to automate customer-facing processes and workflows. The platform is designed to simplify your customer experience by bringing together AI with process automation. By leveraging Mindsay, you can automate up to 80 percent of your customer service requests.
The tool provides AI trained in over 100,000 industry-specific conversations. Your bot can be built and customized with no code and can be integrated with a number of third-party platforms. Images and GIFs can be added to conversations, ensuring that each interaction feels as natural as possible.
Mindsay operates with a pricing model that varies, depending on your required volume and complexity. That means you need to reach out to the organization for a quote specific to your business needs.
Sparkcentral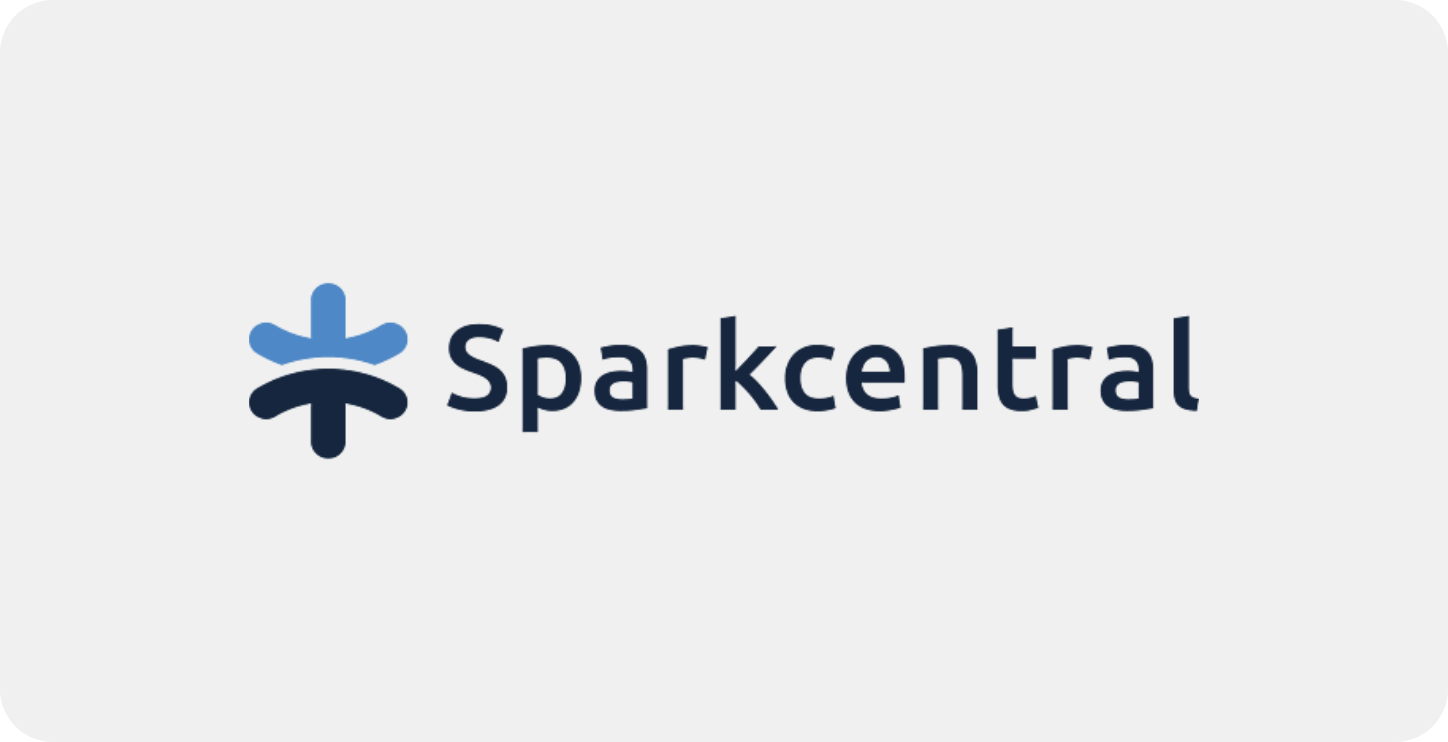 Sparkcentral enables its customers to transform their engagement. The platform is compatible with a number of channels including Twitter, WhatsApp, Instagram, SMS messaging and more.
This is all done through their Automated Message Distribution Platform. AI chatbot platforms can be looped in with this solution so that your team can handle more conversations from messaging platforms quickly and efficiently. Virtual agents can even collaborate with your live support team. While Sparkcentral does not list pricing details on its website, Capterra reports that the AI platform starts at $600/month and they do not offer a free trial.
SAP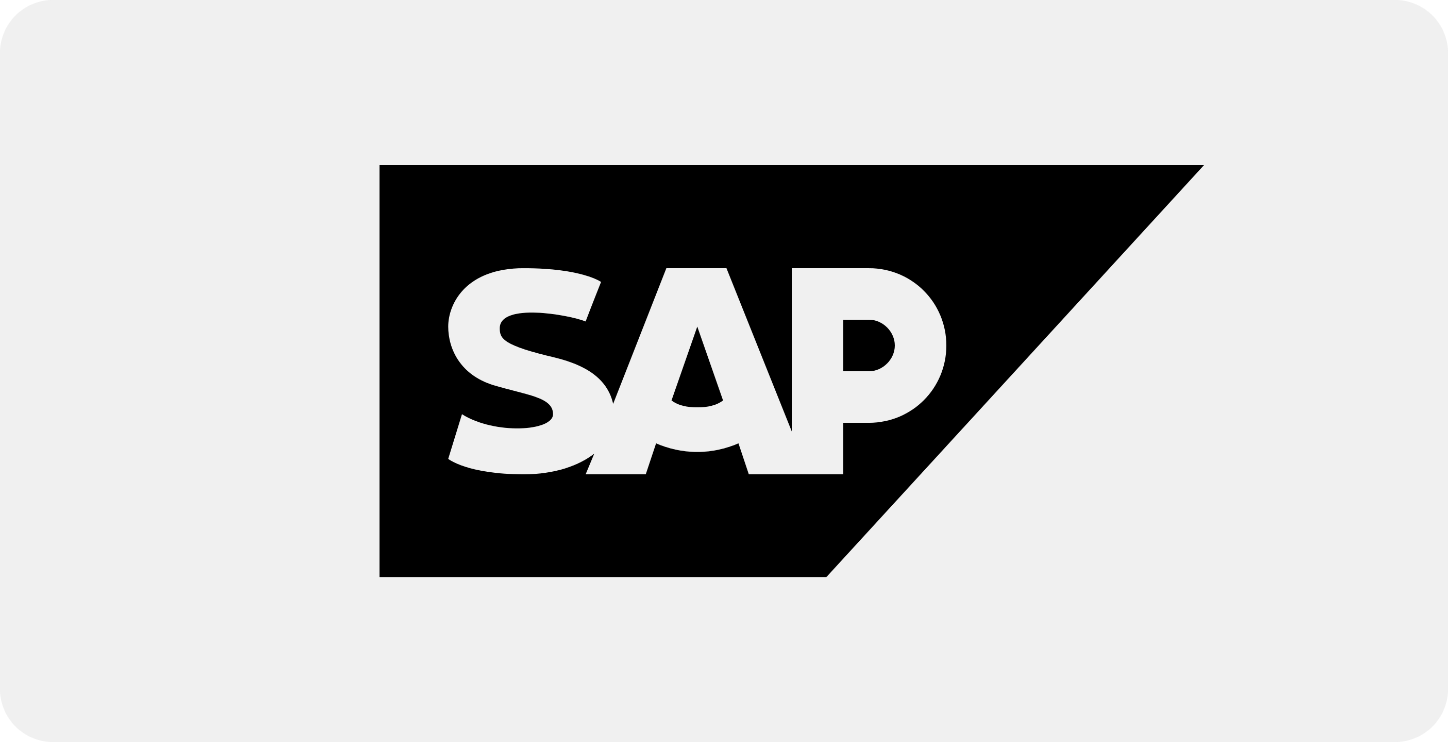 SAP Conversational AI allows you the ability to automate various processes and boost your customer service with the help of AI chatbots. The tool is powered by top-tier language technology and end-to-end bot building. You can even deploy a bot on Slack.
With SAP's advanced natural language processing, your bot can analyze text and study key data to improve the chatting experience for your customer. The tool supports multiple languages, and bots can even switch between them in the middle of a chat. The platform integrates with both SAP and non-SAP tools and offers thorough analytics to help you get the most out of your bots.
| | |
| --- | --- |
| Pricing | Flate rate of $358 |
| Notable Features | 1,000 chats a month |
Boost.ai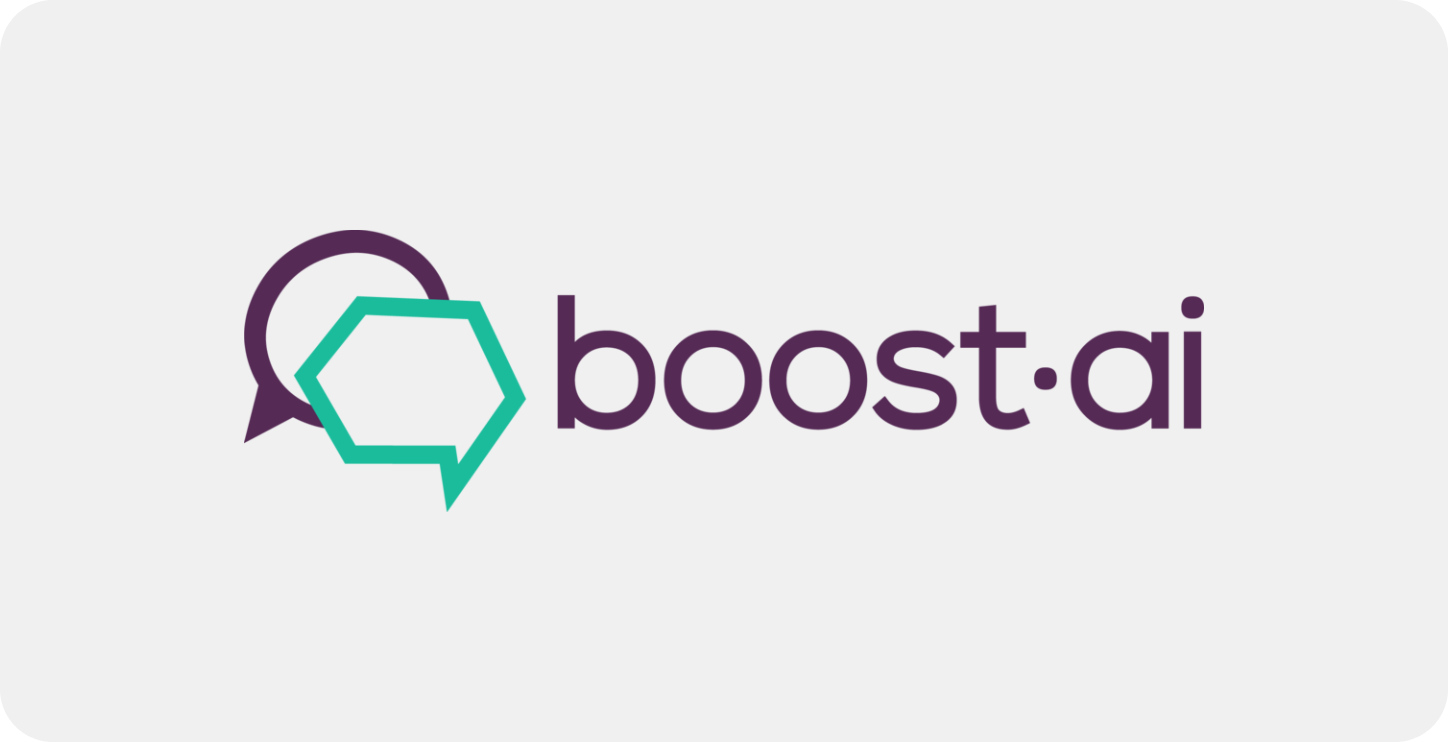 Boost.ai is a solution intended for enterprise businesses. The platform offers self-learning AI that can boost your website, chat logs, and old bots into a top-tier support team.
Boost.ai's no-code conversation builder means you can build templates for conversations in multiple languages without any prior coding experience. Its AI can handle thousands of intents at once, meaning that there's no limit for how much you can scale this tool. Since the virtual agent is powered by machine learning, it becomes smarter with every interaction.
The platform offers a 10-day trial run. This will give you a custom-build virtual agent so you can confidently decide which of Boost.ai's two paid plans you'd like to move on to. You can find details of those plans below:
Standard — Quick Automation
Enterprise
Pricing
This monthly pricing plan is not fixed, but instead will approximately equal out to the monthly salary of a U.S. full-time customer service employee.
Reach out for a quote
Notable Features

1 virtual agent
2 languages
Unlimited channels and intents
10,000 monthly conversations
Self-learning
Online AI Trainer courses

Unlimited virtual agents
Unlimited languages
Unlimited channels and intents
Unlimited conversations
Self-learning
Conversational IVR
ChatBot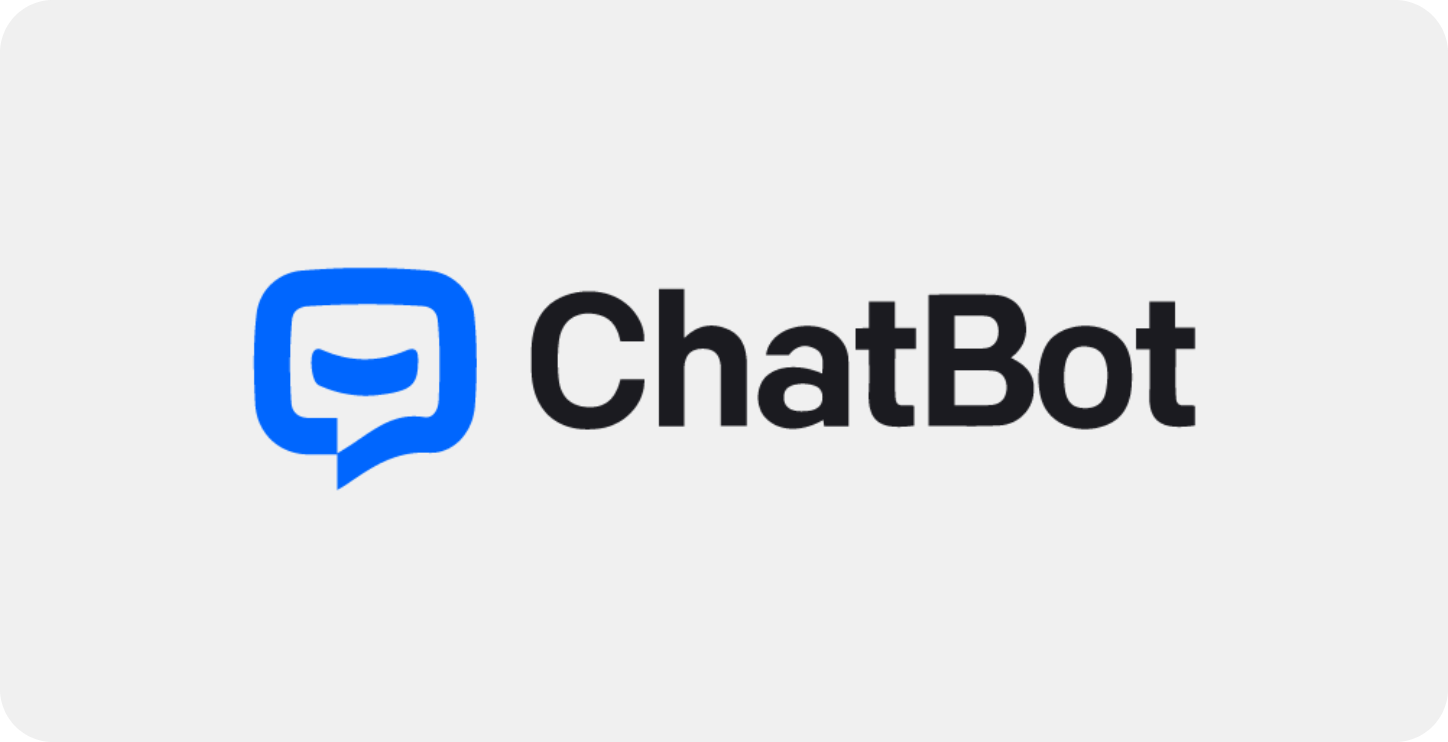 ChatBot allows users to easily automate customer service. The platform offers an omnichannel tool that allows for the code-free building and launching of conversational bots. High-profile companies like Unilever and GM utilize ChatBot to make their customer support offering stand out.
You can start off the construction of your bot through various conversation templates, such as customer service and discount templates. Your AI will be able to participate in engaging conversations with customers and take action based on the interaction. Conversations with your bots will feel natural as they are powered by context management and can guide the flow of the chat.
Here's a breakdown of the four pricing plans that Chatbot offers:
Starter
Team
Business
Enterprise
Pricing
$50/month for 1,000 chats a month with additional chats costing $.01/chat
$149/month for 5,000 chats a month with additional chats costing $.01/chat
$499/month for 25,000 chats a month with additional chats costing $.01/chat
Ideal for large companies — reach out for a quote
Notable Features

1 active chatbot
Unlimited number of stories
7-day training history
All integrations
Basic reporting
Data security

5 active chatbots
Unlimited stories and training history
Advanced reporting
Team collaboration
Smart actions

Unlimited chatbots, stories and training history
Personal onboarding
Premium customer support

Dedicated account manager
Chatbot building
Custom integrations
Clinc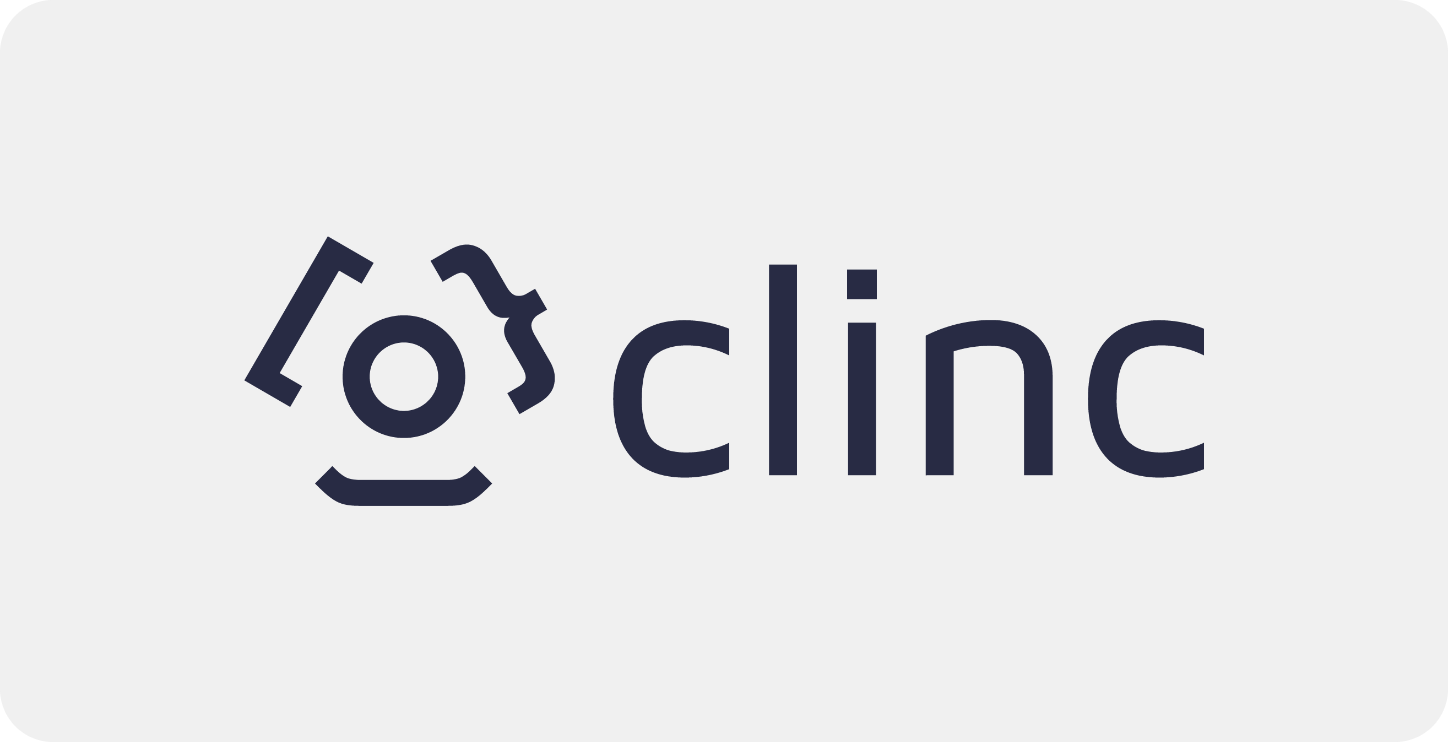 This tool is designed to help you understand customers like you never have before. Clinc is known in particular to be responsible for the leading virtual assistant for banking self-service. Publications like Forbes, The New York Times, and Venture Beat have covered Clinc's impressive work in the space.
Clinc is powered by 8 AI engines that can process a user's request from inquiry all the way to an intelligent response. The tool includes powerful NLP and conversation management so conversations flow and make sense to the customer. You can even customize your bots with personalities to ensure they fit your brand's voice.
The company operates on a quote-based pricing model, so interested potential customers will have to reach out for more information.
HappyFox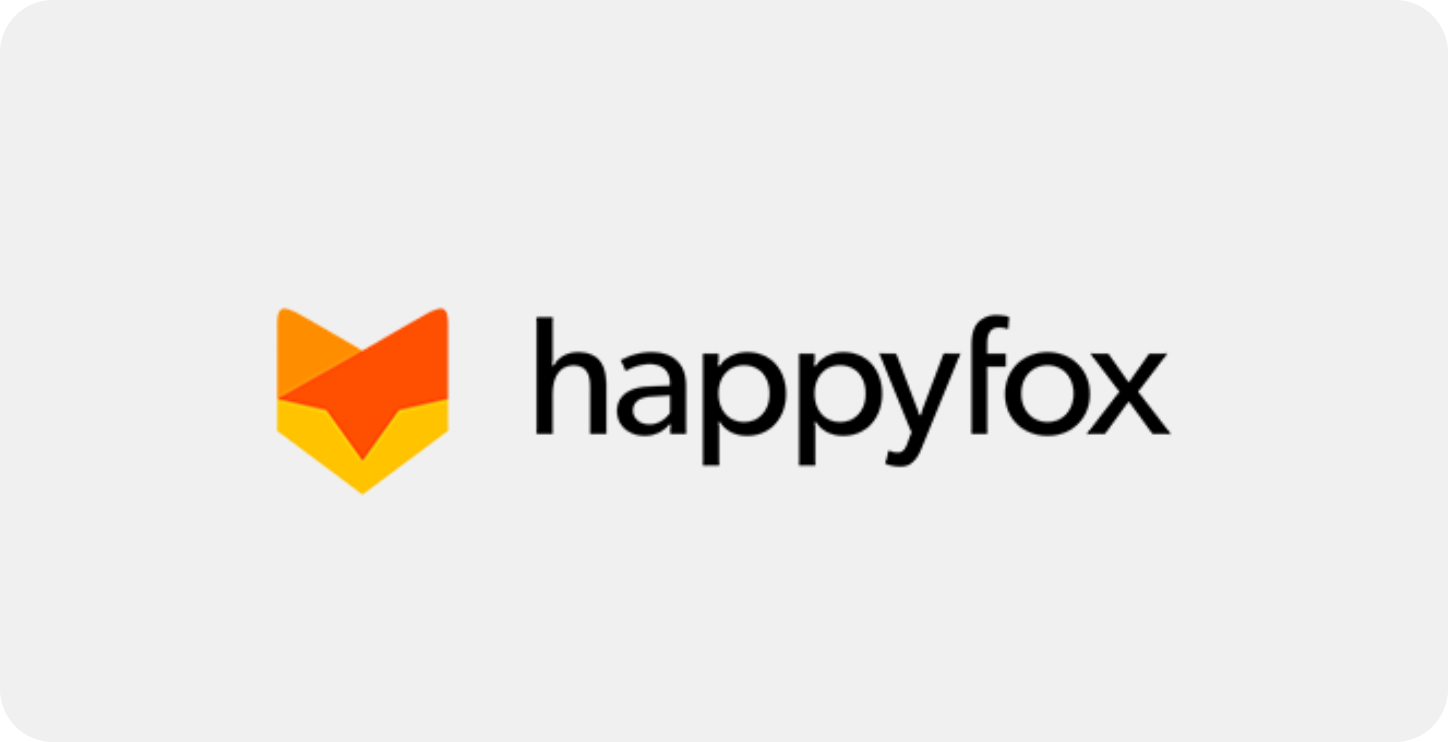 The live chat platform's bot solution is a custom-built bot designed for enterprise businesses. HappyFox Chatbot is intended to help deflect tickets and reduce your support volume. Their overall focus is to help your support team achieve more with less.
The conversational AI platform can integrate with help desk platforms like HappyFox and Zendesk. That way, and tickets created from AI-driven conversations can still be escalated to your live agents. Bots aren't intended to replace agents, but instead, they can handle lower priority issues so your team can tackle the more complicated ones. Those interested will have to reach out to HappyFox for a quote.
Cognigy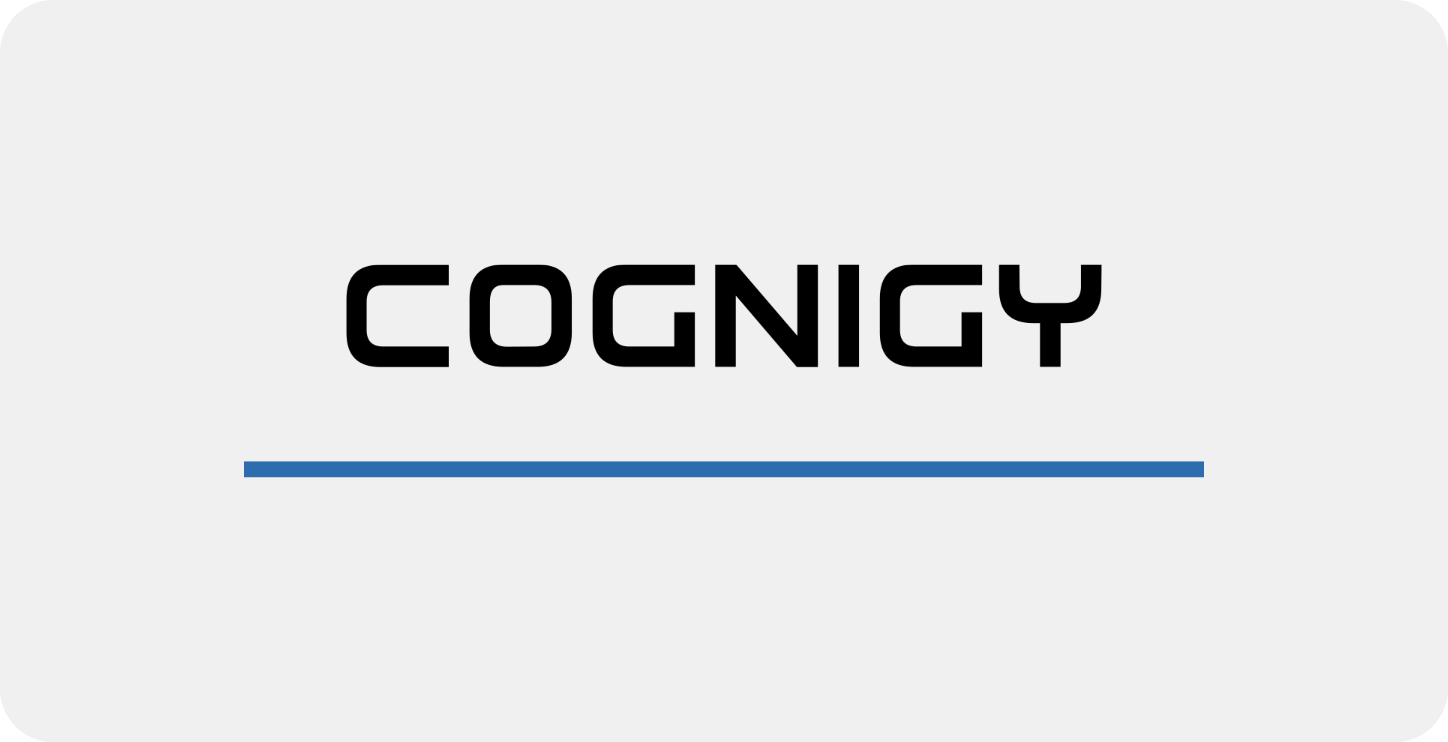 The low-code AI platform leverages conversational AI to help its customers automate their customer service and cut contact center costs by half. Cognigy is designed for enterprise-level companies. In 2018, the company was recognized by Gartner in its list of "Cool Vendors in AI for Conversational Platforms."
The tool provides a graphical conversation editor so you can manage the flow of all conversations. You can see previews of your conversations as they are being built. The program's AI understands users clearly through patent-pending innovations in natural language understanding (NLU) and can be trained to speak more than 20 languages. Reach out to the vendor for more information on pricing.
MobileMonkey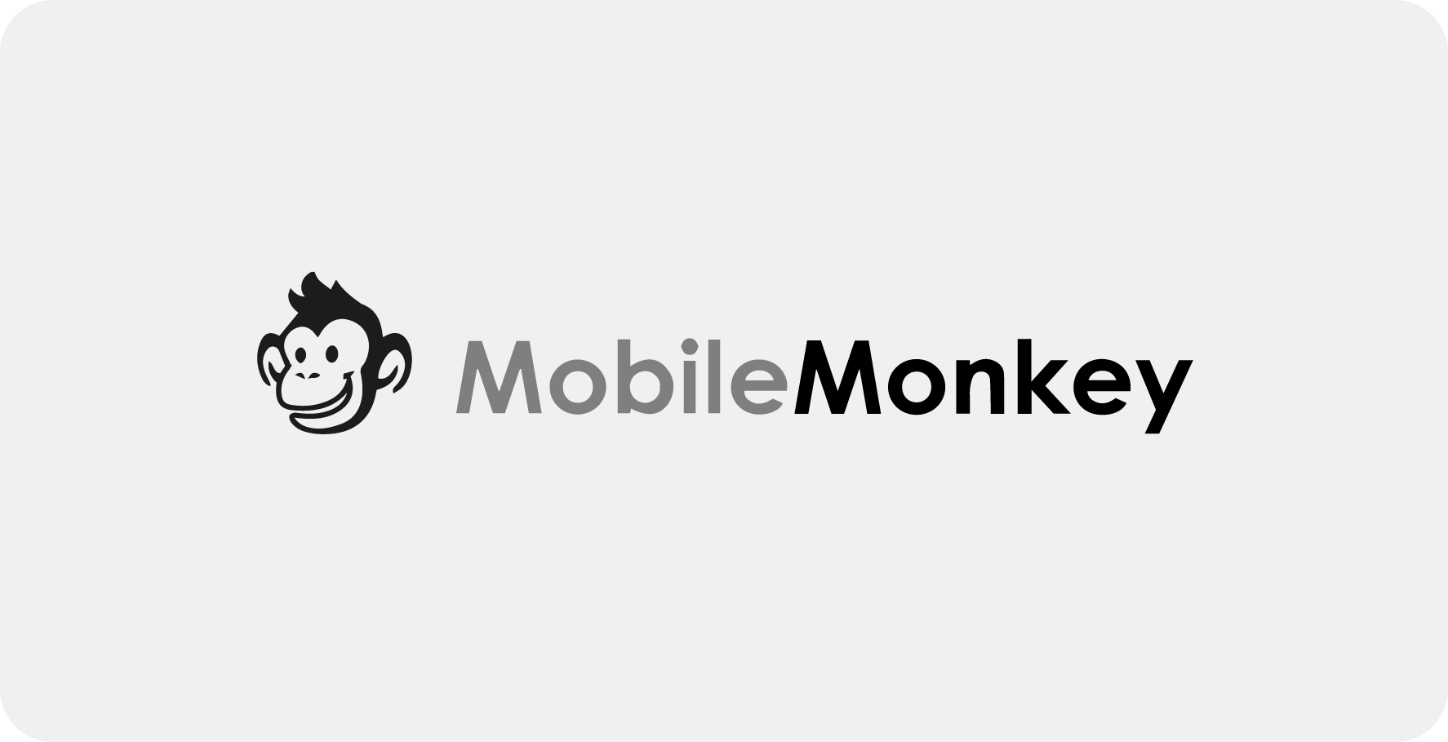 MobileMonkey allows users to connect with their customers in real-time through popular channels, such as web chat, SMS messaging and social media tools like Facebook Messenger. The company is known for its patented Omnichat, which is their revolutionary AI marketing technology.
Omnichat allows users to write engaging content for bots once and use it on every platform. AI scours customer responses from all channels and learns intent through keywords and previous interactions. MobileMonkey can easily integrate with your vital third-party systems, such as your CRM and email.
Here's a breakdown of MobileMonkey's three pricing plans
Pro
Pro Unicorn
Team
Pricing
Starting at $21.75/month
Starting at $51/month
Starting at $299/month
Notable Features

Notifications
Advanced automation
Integrations

Analytics
Facebook Ads
Integrations meant to help your lead generation

Collaboration tools for teams managing multiple chatbot locations.
The Best Conversational AI for Small to Midsize Businesses
Ideta is the ideal conversational AI choice for small to midsize businesses. Their pricing structure is what puts them at the top of the list. Their starter plan was designed with small businesses in mind. The language on their site is clear, concise and easy-to-follow, showing that their team would offer support in the same way.
Smaller companies will have less tech resources than larger ones, so an attentive support team would be key. Not to mention, the fact that customers do not have to pay for their bot until its published is a huge asset to smaller companies that may have a learning curve with the technology.
The Best Conversational AI for Enterprise Businesses
Snaps is the top conversational AI choice for enterprise businesses. The company boasts a lot of big-name customers — there's a reason for that. Their website offers some impressive stats on the quality of their product, such as a massive improvement in sales conversion rates and the ability to elevate your customer service. Things like this are a huge asset to larger companies.
Conclusion: Transform Your Customer Experience With Conversational AI
This software can bring a benefit to your business, whatever your industry is. There's a reason that more and more businesses are choosing conversational AI. These tools can help save money while bringing in revenue and scale your customer service offering. But most importantly, these tools can ensure your customers are receiving thorough and quick assistance. Take a look at this article to learn more about the AI revolution.