Running a contact center requires that you invest in the best technology to give your agents the tools they need and to optimize your customer interactions. Using up-to-date call center technologies, as opposed to an on-premises system, is a surefire way to bring operational success to both inbound and outbound centers. One of the most integral technologies to increase dialing efficiency is the predictive dialer.
Top Five9 alternatives for call centers:
| | | |
| --- | --- | --- |
| Provider | Best For | Features Highlights |
| ChaseData | Small businesses | Skills-based routing and preview and predictive dialers |
| 8×8 | Organizations looking to offer hands-on support to their customers | Virtual phone numbers and plans for businesses looking to scale |
| CallHub | Fundraising organizations and nonprofits | Easy campaign setup and support for SMS |
| NICE inContact | Companies with employees and customers around the world | Coaching tools and extensive CRM integrations |
| Genesys | Businesses heavily invested in analytics | AI-powered customer engagement and auto attendants |
| Talkdesk | Organizations interested in introducing AI into their business processes | Omnichannel support and speech analytics |
| DialFire | Businesses on a tighter budget | Pay-As-You-Go pricing and add-on features for every plan |
| Dialpad | Organizations looking for a fully-integrated solution  | Toll-free numbers and automated post-call notes |
| Twilio | Businesses looking to connect processes across multiple teams | AI-powered self-service and remote agent contact centers |
| Nextiva | Businesses looking to improve their customer experience | Centralized trunks with an IP core and E911 coverage in the US and Canada |
ChaseData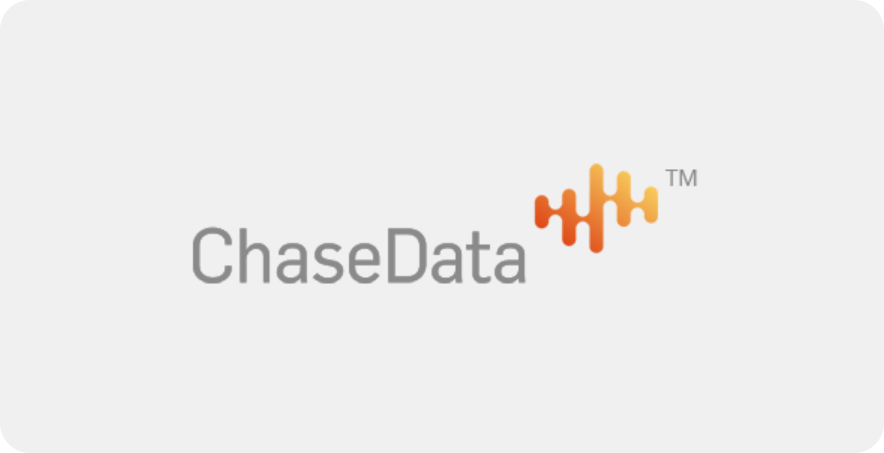 ChaseData only provides its predictive dialing feature to some subscribers. Predictive dialing is available via the Professional and Enterprise Editions, so Small Business Edition subscribers will be out of luck. Still, price-wise, ChaseData is a great alternative to Five9 because its Professional Edition is only $139 per month.
Smaller businesses will find that ChaseData has a reasonable price point with an excellent predictive dialing system. This cloud-based solution also has some useful features for managers. For example, skills-based call routing, which routes calls to specialized agent groups, is available at all tiers.
Their standard reporting package also provides dashboards of contact center and agent KPIs. The UI tells managers the total number of outbound calls, total inbound calls, and total talk time. Deeper-dive metrics are also provided, like how much time was spent on calls and what was the average wrap-up time for calls made during the week.
If we had a minor gripe with ChaseData, it would be the lack of built-in integrations. Sure, the software integrates well with Salesforce, Zoho, and SugarCRM, but there's no native Zoho or Hubspot connectivity. Many of these integrations are available by default with Five9.
ChaseData's key features:
An editable SOAP-based Salesforce API (for Enterprise Edition)
Zapier integration for app connection
Trainee coaching modes
ACD, auto-attendant, and IVR
Up to six channels per agent
Skills-based routing
Preview and progressive dialer modes
Video tutorials for new users
8×8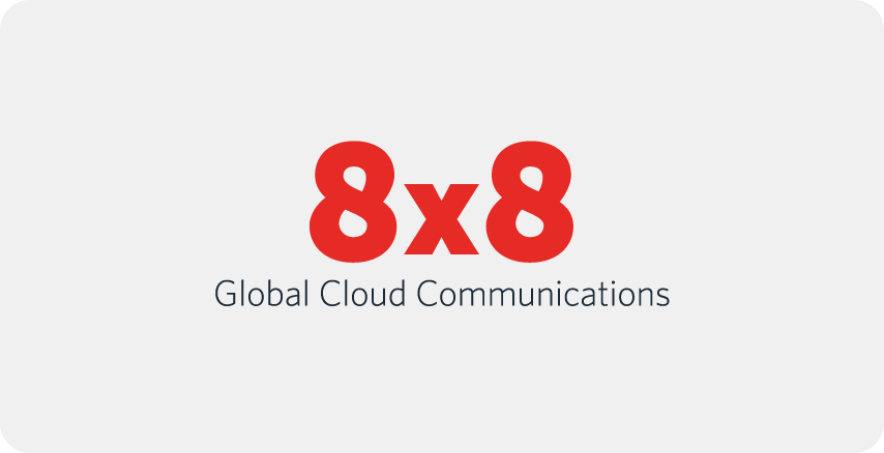 8×8 is a top VoIP company competing with the top providers and RingCentral alternatives. 8×8 delivers both a strong call center solution and provides versatile unified communications. Their Virtual Contact Center solution stands out because it's bundled in with plans that provide unlimited calling to more than 47 countries. Their auto dialer is ideal for contact centers with an international clientele.
Like ChaseData, 8×8 doesn't include a predictive dialer with all of their plans. The feature is available in plans above their X5 tier. For those that are considering going without a predictive dialer for their business phone system, 8×8 has very attractive pricing as their X2 plan only costs $33 per month, per user. The next tier, X4, starts at $60/month/user. For those businesses that need more calling capability, X6 through X8 plans offer more minutes – starting at 4,000 minutes per user, per month.
We like their co-browse feature. This allows agents to see what the customer sees on their device. Having this function available to your agents helps deliver better, guided customer service experiences.
8×8's key features:
Several plan types for businesses looking to scale
Integrations with GSuite, Salesforce, Hubspot, Microsoft Dynamics 365, and Okta among others
Unlimited international calling with all plans
High-quality contact center-grade analytics
Virtual phone numbers
Auto-attendants
Omnichannel support
CallHub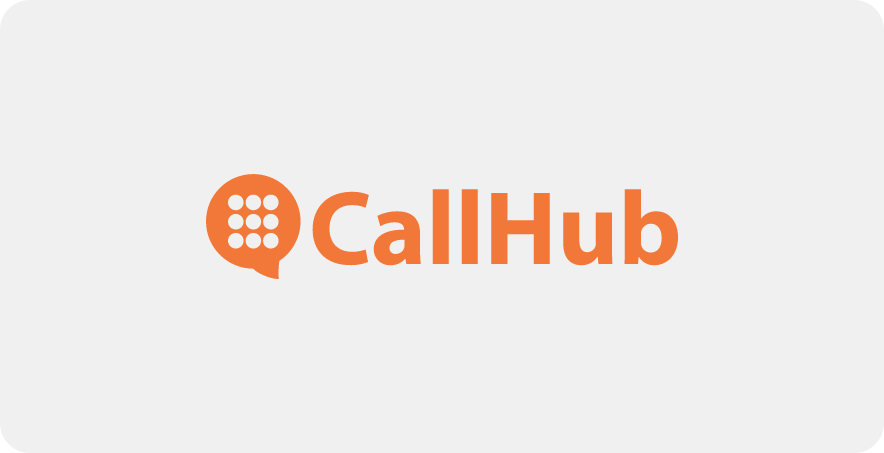 CallHub is a leading contact center platform for political campaigns and non-profits, but can also work for organizations in any field.  CallHub is one of the few contact center solutions that have integrations for CiviCRM, which is a CRM used by organizations like Amnesty International and CERN.
CallHub is an especially useful solution for predictive dialing for nonprofits, advocacy organizations, and campaigns because these organizations often need temporary phone banks and less than permanent agents. The provider has pay-as-you-go pricing, so you only pay for what you need when you need it.
In addition to its predictive dialer, the contact center software provides preview and power dialers. The service also delivers temporary inbound numbers for subscribers, which is also a useful tool for organizations with variable campaign structures. Outbound calling costs about $.046/minute. Of course, higher call volumes could end up costing you a significant amount of cash, but for moderate dialing, this could easily be a much cheaper option than Five9.
Unlike Five9, there's no inbound call support for CallHub, but the provider does allow for incoming SMS. During the week, support is very responsive, but unfortunately, weekend support is not nearly as reliable. Also, the 30-second billing increments seem a little strange compared to other providers that bill by the minute.
CallHub's key features:
Management tools allow teams to be grouped by campaign
Extensive CRM integration, even for CiviCRM
 Easy campaign setup and management
Support for SMS
Additional dialing modes
Predictive dialing at all tiers
Availability in 200 countries
Pay-as-you-go structure
Built-in volunteer recruitment technology
Peer-to-peer texting
NICE inContact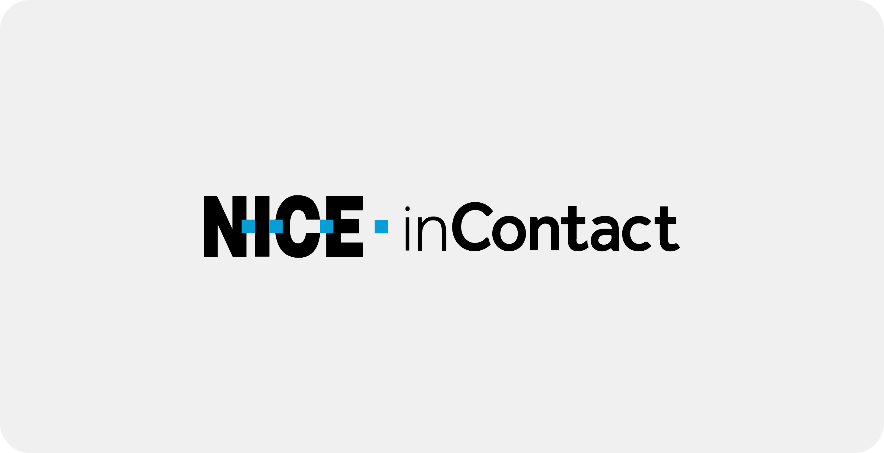 NICE inContact is known for creating powerful auto dialers with customizable dialing modes for contact centers. NICE's service covers more than 100 countries, and their uptime is nearly 100 percent. When it comes to pricing, NICE doesn't publish this information, and their pricing structure varies based on the size of the organization, so you may end up paying more for their service than Five9.
NICE stands out thanks to its numerous integrations. It has built-in integrations with Salesforce, ServiceNow, Zendesk, SAP, NetSuite, Oracle Service Cloud, Firefly, Microsoft Dynamics, and Bullhorn, so connectivity shouldn't be an issue. Their predictive dialer uses a proprietary system that continuously updates the dialing lists as your agents make calls.
Their Proactive XS system also reviews all audio channels to determine when the agent and the caller have begun the conversation. It does this before releasing the call to the agent. This ensures that the agent only receives live calls and not voicemails. If a voicemail is reached, Proactive XS takes over and leaves a message.
NICE provides a great predictive dialing system for a wide array of business types. Sales teams, help desks, customer support teams, and even nonprofits will find that NICE's features like predictive behavioral routing all add unique feature sets to the dialing process. We also like the analytics capabilities of NICE, but a more direct and published pricing structure would be appreciated by those looking for a predictive dialer.
NICE inContact's key features:
Strong analytics production
Coaching tools like call barge, take-over, whisper, and record
Progressive and preview dialing modes
Skills-based routing
TCPA-compliant dialing modes
Extensive CRM integration
Agentless dialing modes for customer self-service
99.99% uptime for NICE inContact services
Genesys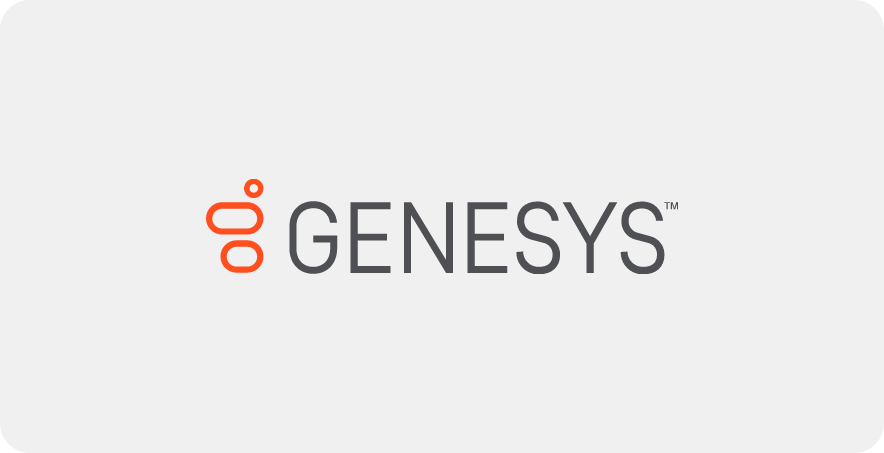 Genesys is a provider that has three powerful solutions for contact centers. These include predictive dialing, progressive dialing, and preview dialing modes. Pricing is also very reasonable; their base level offering is Genesys Cloud 1, which delivers basic dialing but no predictive features only costs about $75 per month. Predictive dialing is available for Genesys Cloud 2 and 3, which cost $110 and $140 respectively, per month.
All of these options are much cheaper than Five9, and every tier comes with speech-enabled IVR, which is an interactive voice response system that allows customers to speak their responses. This is much more convenient than touchtone systems, and it also can reduce downtime on calls while agents are being connected through the predictive system.
Insofar as campaign management tools, Genesys has analytics insights that will allow you to view campaign performance in real-time and on a historical basis. This will allow you to see what's happening on the dialing floor and adjust dialing requirements based on previous performance. On a per-agent basis, the software even has performance dashboards so that you can use analytics to coach agents.
Genesys' key features:
AI-powered customer engagement
Auto attendants on all plans
Speech-enabled IVR on all plans
Predictive, progressive, and preview dialers
Historical and real-time reporting
Basic contact center dialing with the Cloud 1 plan
Performance dashboards for agents
Talkdesk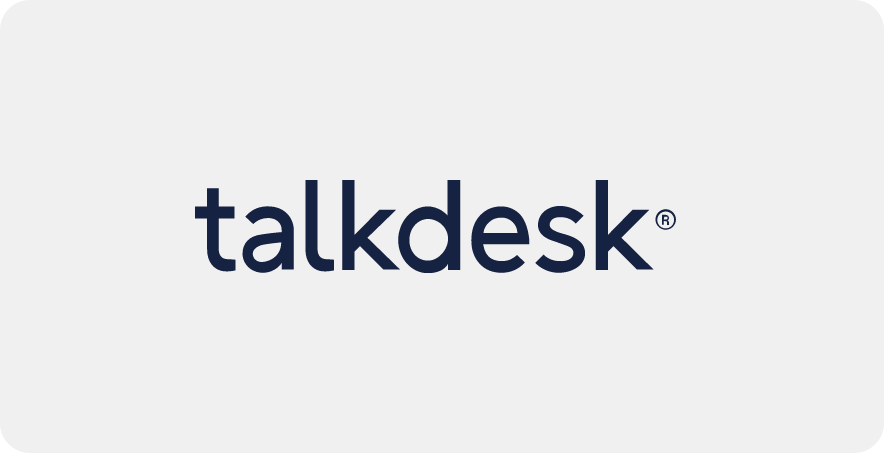 Like NICE inContact, Talkdesk is a provider that only provides quotes to potential subscribers and has a structure that will vary based on scale. Each plan starts at $65/user/month, but exact price will depend on your organization and your specific needs. Subscribers can choose from three different plans that include Professional, Professional Plus, and Enterprise plans.
Each of these plans includes a predictive dialer and has base-level features like ACD, IVR, and built-in analytics. Impressively, Talkdesk also incorporates more than 60 integrations with third-party software and CRM solutions. The SDK for Talkdesk is entirely editable at all levels, so your developer team is free to adjust functionality and connections with other software. This connectivity and integration support exceeds the capabilities of Five9.
Their Professional Plus and Enterprise packages add on incremental improvements like SMS customer satisfaction (CSAT) surveys for Professional and a 100% uptime SLA for Enterprise.
Every organization wants to provide their customers with self-service options so that their agents are better able to hit the calls that need a live representative. Talkdesk is a provider that utilizes an AI-powered "Virtual Agent" that uses conversational and responsive algorithms to help customers without the actual need of a live agent. This system delivers value when outbound dialing because it attempts to help customers when the pacing ratio exceeds agent availability. This software works like outbound IVR and ensures that there's no extended pause while the system waits to route the call.
Talkdesk's key features:
Omnichannel support
Speech analytics for past call review
Virtual agent for better self-serve
Local presence features that change the outbound number based on customer location
Extensive call coaching features including monitoring and reporting
An intuitive campaign management platform for managers
Extensive integrations
Dialfire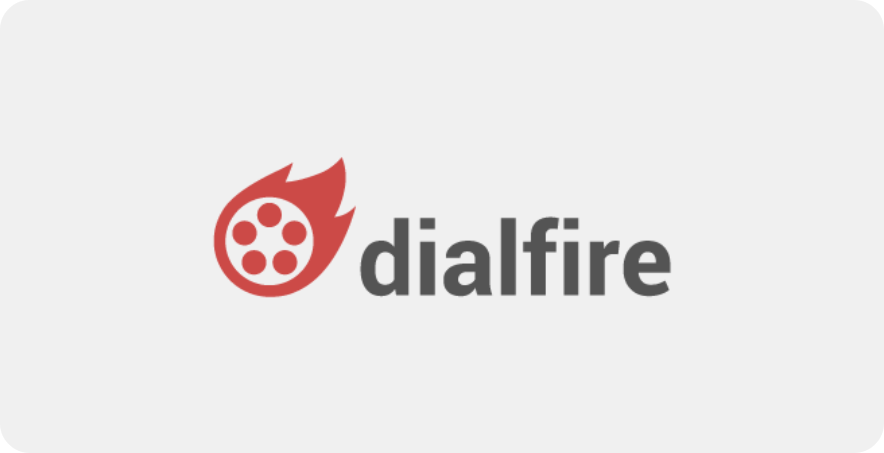 Dialfire is a provider that has a dedicated pay-as-you-go pricing tier, meaning users will pay an initial base fee in addition to whichever features they would like. This sort of pricing structure is very useful for businesses that have limited dialing requirements but want a dialer that can work through a list quickly. Every Dialfire plan has predictive dialing, but for the Basic and Pay-As-You-Go plans, you'll be charged $0.001 per call made.
Outside of these plans, the predictive dialer is rolled into the subscription prices of their Advanced, Professional, and Enterprise offerings. These are also very inexpensive; they cost $20, $25, and $35, respectively. Unlike some service providers, the Pay-As-You-Go plan doesn't charge an agent fee, and they have no basic required number of agents. Businesses that have irregular outbound calling may find that this is a great option when they don't want to be locked into a contract.
This is a Five9 alternative that also provides organizations with $10 worth of dial time in their trial, which is a good amount for extensive test driving of the predictive dialer. You can also try out Dialfire features via a free online demo.
As it is with most providers, some of the more useful features are locked behind Dialfire's various plans. If you want to call scripting or configurable contact forms, then you'll have to invest in Professional. This plan is going to be the only way you'll be able to manage campaigns with full customization unless to pay $0.002 per instance as an add-on.
Dialfire's key features:
There's a whole Pay-As-You-Go Tier
Add-on features for every plan
The predictive dialer has adjustable dialing speeds
Call recording can be set to automatic
Workflows can be customized per agent
Highly customizable campaigns
No basic charge
REST API access available at all tiers
Dialpad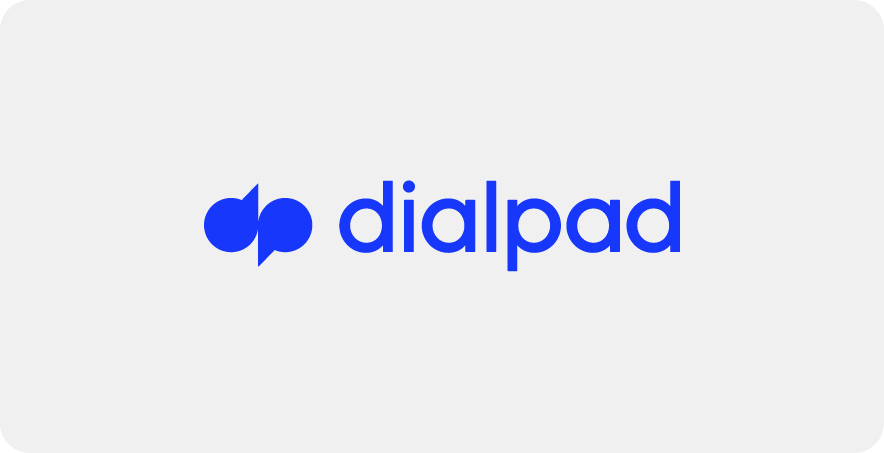 Dialpad is designed to connect your agents to customers anywhere in the world and bring them the answers they need. The platform boasts more than 700,000 customers, with big names including Uber, HubSpot, and WeWork. Dialpad offers four independent solutions to fit their customers' needs.
Among those solutions is its Contact Center, Dialpad Support. They provide two different pricing plans. The less expensive of the two is the Pro plan, which starts at $75/month/agent. The plan provides a phone system with real-time coaching intended for support teams. Their Enterprise plan is available on a quote-based structure. It comes with AI-powered features.
Dialpad does offer its own dialer, but it's a part of the Dialpad Sell package. But instead of a traditional predictive dialer, they offer the Salesforce power dialer. Salesforce touts their product as being superior to a predictive dialer since it allows users to make 60-80 calls an hour with no dropped calls or awkward pauses.
While it doesn't provide a predictive dialer, Dialpad Support is still a powerful product. It offers inbound customer support to enable positive outcomes for customers, outbound sales, and omnichannel interactions to connect customers across all your channels.
Dialpad's key features:
Toll-free number support
Multi-level auto attendant
Call monitoring (listen in, barge, take over)
Automation of post-call notes
Support coverage
Twilio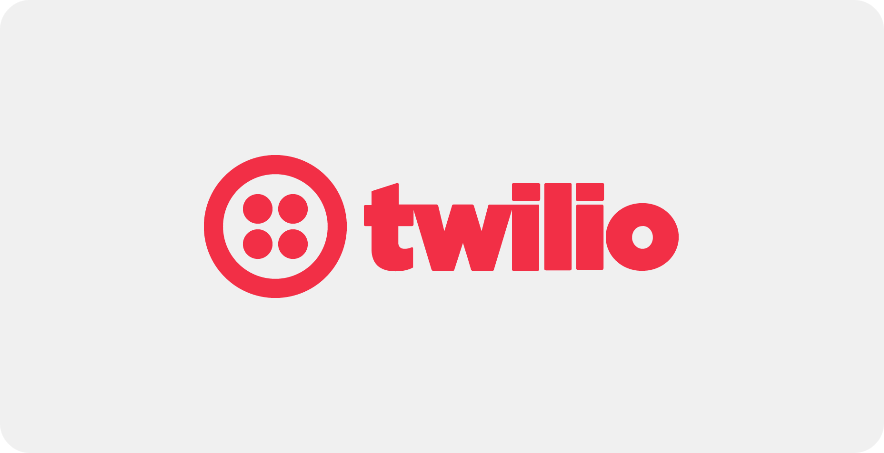 Twilio introduced a contact center as a part of its larger product in 2018. The tool, known as Flex builds upon Twilio's existing functionality to create a programmable cloud contact center. As we previously reported, "the solution is incredibly flexible, and is instantly deployable. Twilio took their existing technologies and infrastructure and packaged the functionality together into a GUI."
Twilio offers a pay-as-you-go payment structure, meaning that you only need to pay for the feature you use. Flex starts off by offering its users 5,000 hours free. From there, users can pick two different methods of payment. You can opt for the per-hour-pricing at $1/user/hour or the per-month-pricing of $150/user/month. The solution comes completely capable right out of the box and can be deployed in a matter of minutes.
Twilio Flex comes with a preview dialer, which is a system that dials from a list of numbers. Connect with ecosystem partners that provide certified integrations  The tool allows you to integrate with ecosystem partners that provide certified integrations, such as a predictive dialer, ensuring that your business has the capability if needed. With its wide breadth of features, Flex ensures your agents can effectively make the calls they need to.
Twilio's key features:
AI-powered self-service
Omnichannel customer service
Remote agent contact centers
Proactive customer engagement
Nextiva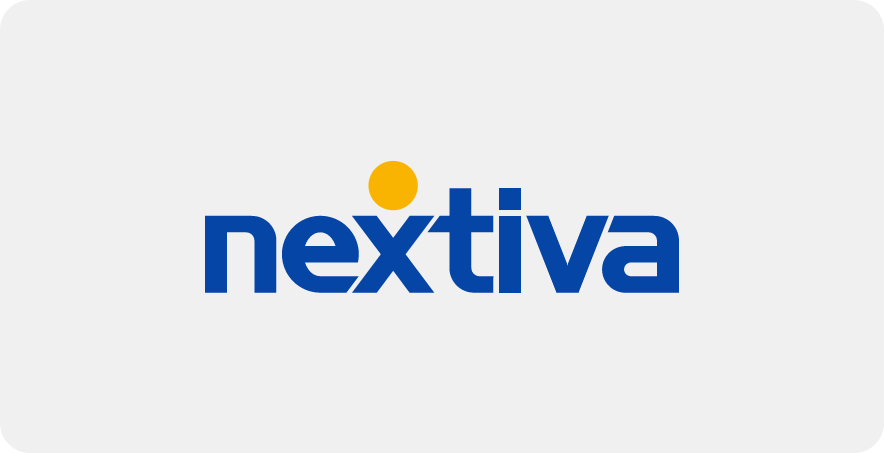 Nextiva is an award-winning communication platform. That reputation earned that vendor the title of official business communications partner Pac-12, Buffalo Sabres, and Buffalo Bills. The tool offers its customers the ability to make the shift to connected communication and work remotely.
The vendor offers a cloud-based VoIP call center. The Nextiva system enables users to take on more customer calls with fewer agents on hand. Their solution is available through one of two plans. The first of which is their Pro plan, which starts at $50/month/user.
With that plan, users have no setup fees, unlimited call queues, and intelligent call distribution. The Enterprise plan starts at $100/month/user. That plan includes everything from the Pro plan plus queue management.
Nextiva doesn't offer a predictive dialer, but has plenty of features to make up for it. The platform offers 99.999% uptime, ensuring you'll never miss a call with your customers. You can take advantage of valuable data that provides insight into call activities, real-time performance and business outcomes. Most importantly, it allows you to track the entire customer journey, ensuring anyone who reaches out to your business is given top-tier service.
Nextiva's key features:
Centralized trunks with an IP core
8 points of presence and carrier-grade data centers
Award-winning customer support
E911 coverage in the US and Canada
Enterprise-grade mobility
How Does Five9 Perform in Contact Centers?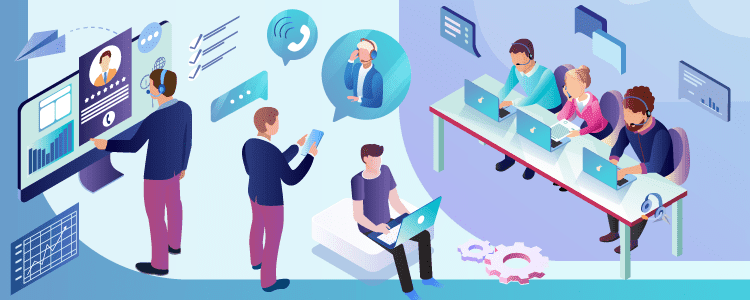 Currently, several providers offer software- and cloud-based predictive dialer solutions. One of the leaders in this space is Five9. This service provider delivers an all-in-one contact center experience for its clients. When a business like yours is ready to handle outbound and inbound calls, you can hit the ground running with all of the needed tech, and it's all cloud-based, so you won't need PBX architecture.
Five9 is a good option for contact centers, but it's not for everyone. For example, Five9's predictive dialer has integrations with CRM software like Salesforce, but the software is more geared towards outbound calling rather than inbound.
The Best of Five9's Contact Center Suite
Practical AI for many cloud call center processes.
Real-time call recording.
They claim a 300 percent improvement in call time compared to manual dialing.
Features for inbound, outbound, and blended cloud contact centers
Extensive CRM and third-party integrations
24/7 customer support
Where Five9 Needs Improvement
Senior support team access locked behind an additional cost.
The service plans aren't very customizable.
The dialers sometimes freeze up or experience lag.
Five9 pricing is not published, but based on conversations held with support, you can expect to pay more than $180 per month for a predictive dialer package. This pricing is undoubtedly prohibitive, especially for small businesses that are looking to manage costs, which leads some users to seek out Five9 alternatives.
Before seeking out a Five9 alternative, it's vital to know which predictive dialer features to expect.
Five9 Alternatives Offer More Than Predictive Dialing
In modern contact centers, you can't afford to go without predictive dialing since it optimizes agent talk time and delivers more live contacts. In some cases, you can find a provider that has predictive dialing in a pay-as-you-go structure, and sometimes you can find this dialing system under a subscription structure.
In a generalized sense, Five9 may have a good set of predictive dialer options for some enterprise users, but what if you're running a nonprofit or an advocacy group with sporadic dialing and volunteer agents? Then, you'll need a solution like Dialfire or CallHub, which are convenient for these types of organizations because subscribers can pay only when they need predictive dialing.
What about API adjustment and a higher number of CRM integrations? There are predictive dialing providers whose contact center suites provide these useful features.
The best Five9 alternative predictive dialers include benefits like:
More content agents who make more live contacts
Better call resolutions
A higher call completion rate
Lowered negative call outcomes
Making the right choice for your call center software will deliver compelling benefits to your workflows, morale, and customer experience.