Running a contact center requires that you invest in the best technology to give your agents the tools they need and to optimize your customer experience. Using up-to-date technologies is a surefire way to bring operational success to both inbound and outbound centers. One of the most integral technologies to increase dialing efficiency is the predictive dialer.
What is a Predictive Dialer?
Predictive dialers are software auto dialer systems that use machine learning to dial a series of numbers for agents. These dialers differ from other dialing systems because they dial five or more calls simultaneously. These dialers are called "predictive" because they use their AI systems to determine when an agent is most likely to get off the line and will have a live respondent available for them.
As a result, agents experience a significantly reduced number of negative call results like no answers, busy signals, and faxes. Additionally, they also spend more time on their shift conversing with customers.
How Does Five9 Perform in Contact Centers?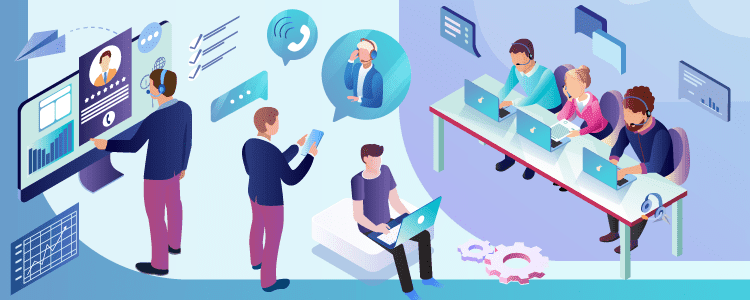 Currently, several providers offer software- and cloud-based predictive dialer solutions. One of the leaders in this space is Five9. This service provider delivers an all-in-one contact center experience for its clients. When a business like yours is ready to handle outbound and inbound calls, you can hit the ground running with all of the needed tech, and it's all cloud-based, so you won't need PBX architecture.
Five9 is a good option for contact centers, but it's not for everyone. For example, Five9's predictive dialer has integrations with CRM software like Salesforce, but the software is more geared towards outbound calling rather than inbound.
The Best Features of Five9's Contact Center Suite
Practical AI for many cloud call center processes.
Real-time call recording.
They claim a 300 percent improvement in call time compared to manual dialing.
Features for inbound, outbound, and blended cloud contact centers
Extensive CRM and third-party integrations
24/7 customer support
Where Five9 Needs Improvement
Senior support team access locked behind an additional cost.
The service plans aren't very customizable.
The dialers sometimes freeze up or experience lag.
Five9 pricing is not published, but based on conversations held with support, you can expect to pay more than $180 per month for a predictive dialer package. This pricing is undoubtedly prohibitive, especially for small businesses that are looking to manage costs, which leads some users to seek out Five9 alternatives.
Before seeking out a Five9 alternative, it's vital to know which predictive dialer features to expect.
What are the Top Predictive Dialer Features?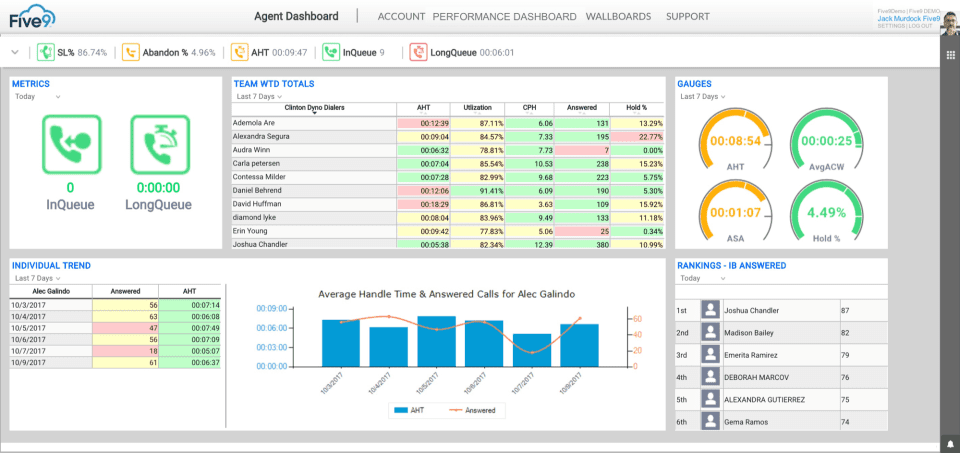 Looking at the number of Five9 alternatives, you'll find many predictive dialers with competitive feature sets. Along with competitive pricing, a broad range of features should be part of your minimum criteria for a predictive dialer.
For example, CRM integration helps agents track interactions and augment the customer experience, analytics capabilities monitor agent performance, and dialing rate functions keep agents in contact with live respondents. Here's how each will affect your business.
CRM Integration
Customer relationship management software is integral to modern contact centers since it tells agents about previous interactions and customer histories. This type of enhanced knowledge means that agents will be more prepared for the interaction. Virtual contact centers may also have additional integrations that allow the predictive dialer to connect with email software and unified communications apps.
Five9 supports CRM software like Salesforce, ServiceNow, Zendesk, Oracle, and Microsoft Dynamics, which helps agents gather and use data about the customer. CRM software stores customer information in large databases on the cloud so that agents can easily access it. The data is piped to the agent in real-time, and when the call is completed, new data about the customer is recorded.
A good predictive dialer will have pre-built integrations for as many CRM suites as possible. It should use open systems with REST and RESTful APIs that allow your IT team to build new software connections to the predictive dialer. You need proper data warehousing for all of your customer interactions, and features like "click to dial" from the CRM UI also helps agents keep up with appointments during dialing.
Actionable Analytics
As an automated dialing system that uses machine learning and specialized algorithms to keep agents in contact, a predictive dialer does more than just manage outbound calls. The best Five9 alternatives offer a predictive dialer system easily tracks KPIs like call volume, average handle time, and average time between calls.
Predictive dialers also deliver campaign-level analytics rather than just analytics to measure agent performance. This software offers information about the total calls made throughout a campaign, how many negative call results occurred, and which times resulted in more conversions.
Call center analytics should be available both as the campaign progresses and as a retrospective. The UI for the software should also be user-friendly and customizable, and most software will allow you to export everything as a CSV. file for later contact center data analysis.
Pacing Ratio
The pace at which new calls are made is one of the features that makes predictive dialers stand out from other on-premises dialing modes. The pacing ratio of call center dialers, or concurrent call ratio, determines how many simultaneous calls to make. Your predictive dialer will analyze several criteria for agents to determine this rate including:
The number of available agents
The rate of hits being made in real-time
The historical rate of contacts being made
The average handle time of calls per agent measured in real-time
Different times of day will garner different results, and the machine learning algorithms will take this into account. As a result, the dialer may place fewer simultaneous calls after working hours when there's a higher chance of a live contact and more during periods where there's a higher incidence of an unfavorable call result like a no answer or voicemail.
Predictive dialers dial ahead based on the pacing ratio, so the number of concurrent dials will rise exponentially in centers with more agents. Sometimes, a live call occurs when an agent is unavailable, which will result in an extended pause when the contact picks up the phone. This is perhaps one of the most glaring flaws of the predictive dialing system, but some providers integrate IVR systems and AI to manage the downtime by directly engaging with the customers while they wait for an agent. A good IVR system gathers data during call queuing and delivers that information to the agent so that he or she is better prepared for the interaction.
Call Centers Need Advanced Coaching Tools
Predictive dialing is a useful tool to help your agents reach more live customers, but you'll also need coaching tools for workforce management. Your agents have to be maintaining a high occupancy rate, which is the amount of time spent on live calls, and they should also have the tools for a better rate of first-call resolutions. To help them reach optimal numbers, you'll need to monitor and coach them, and fortunately, most predictive dialer contact center packages offer coaching tools to help agents reach their potential.
Live Call Monitoring
With call monitoring, a supervisor or call center manager listens in on agent interactions with customers. This helps the supervisor to determine if the agent is using the right cadence, is appropriately responding to customer concerns, and is keeping their average after call work time to a reasonable level. Monitoring is a tried-and-true workforce optimization practice of successful call centers, and predictive dialer packages all provide agent monitoring tools.
Whisper Coaching
Contact centers desire optimized first call resolutions, but sometimes, newer agents won't have all of the skills they need to effectively resolve customer issues. When this is the case, a supervisor who is using the monitoring coaching tool can send "whispers" to the agent to help them quickly manage calls and meet customer expectations for service. Some software has text-based whispers, while others will allow the supervisor to speak directly to the agent without the customer being able to hear.
Call Barging
Call barging allows the supervisor to directly "barge in" on calls. Unlike call whisper, call barge allows the supervisor to be heard by both parties. This technology helps supervisors to address any difficult problems that may be outside of the agent's skill set. This feature allows managers to also curtail the performance of any agent that is performing poorly on a call. This is a useful tool for steering the direction of the call.
Call Take Over
When an agent is unable to resolve a customer's call satisfactorily, and their presence on a call is delivering negative results, a manager can use call take-over to attempt to resolve the issue. With this feature, the agent is removed entirely from the call, and the supervisor becomes the agent. With a supervisor's skill set, the call can come to a positive resolution, and even angry customers will feel that their issues have been escalated.
What are the Top Five9 Alternatives for Call Centers?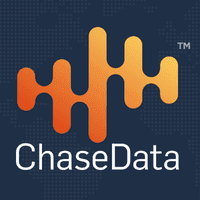 ChaseData only provides its predictive dialing feature to some subscribers. Predictive dialing is available via the Professional and Enterprise Editions, so Small Business Edition subscribers will be out of luck. Still, price-wise, ChaseData is a great alternative to Five9 because its Professional Edition is only $139 per month.
Smaller businesses will find that ChaseData has a reasonable price point with an excellent predictive dialing system. This cloud-based solution also has some useful features for managers. For example, skills-based call routing, which routes calls to specialized agent groups, is available at all tiers.
Their standard reporting package also provides dashboards of contact center and agent KPIs. The UI tells managers the total number of outbound calls, total inbound calls, and total talk time. Deeper-dive metrics are also provided, like how much time was spent on calls and what was the average wrap-up time for calls made during the week.
If we had a minor gripe with ChaseData, it would be the lack of built-in integrations. Sure, the software integrates well with Salesforce, Zoho, and SugarCRM, but there's no native Zoho or Hubspot connectivity. Many of these integrations are available by default with Five9.
Here are some of the key features of ChaseData at a glance:
An editable SOAP-based Salesforce API (for Enterprise Edition)
Zapier integration for app connection
Trainee coaching modes
ACD, auto-attendant, and IVR
Up to six channels per agent
Skills-based routing
Preview and progressive dialer modes
Video tutorials for new users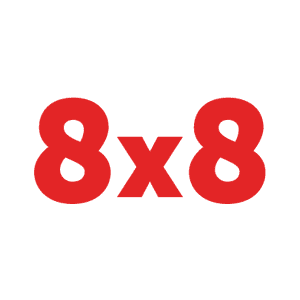 8×8 appears is a top VoIP company competing with the top providers and RingCentral alternatives. 8×8 delivers both a strong call center solution and provides versatile unified communications. Their predictive dialer stands out because it's bundled in with plans that provide unlimited calling to more than 47 countries. This is a dialer that is ideal for contact centers with an international clientele.
Like ChaseData, 8×8 doesn't include a predictive dialer with all of their plans. The feature is available in plans above their X5 tier. For those that are considering going without a predictive dialer for their business phone system, 8×8 has very attractive pricing; their X2 plan only costs $28 per month, per user, and their X3 plan is only $10 more. Their X5 plan only costs $60 per user, per month.
X5 is also the tier that offers call quality reporting and analytics. This plan provides 2,000 minutes of dialing to the 47 countries mentioned above as well as 10 GB of media storage capability. For those businesses that need more calling capability, X6 through X8 plans offer more minutes – starting at 4,000 minutes per user, per month.
We like their co-browse feature. This allows agents to see what the customer sees on their device. Having this function available to your agents helps deliver better, guided customer service experiences.
Here are some of the key features of 8×8 at a glance:
Several plan types for businesses looking to scale
Integrations with GSuite, Salesforce, Hubspot, Microsoft Dynamics 365, and Okta among others
Unlimited international calling with all plans
High-quality contact center-grade analytics
Virtual phone numbers
Auto-attendants
Omnichannel support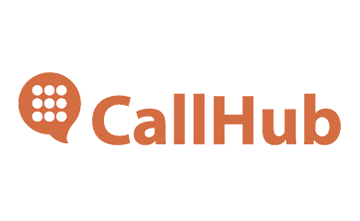 CallHub is a unique predictive dialer solution because it's primarily designed for fundraising organizations and nonprofits. CallHub is one of the few contact center solutions that have integrations for CiviCRM, which is a CRM used by organizations like Amnesty International and CERN.
CallHub is a useful solution for predictive dialing for nonprofits and advocacy organizations because these organizations often need temporary phone banks and less than permanent agents. The provider has pay-as-you-go pricing, so you only pay for what you need when you need it.
In addition to its predictive dialer, the contact center software provides preview and power dialers. The service also delivers temporary inbound numbers for subscribers, which is also a useful tool for organizations with variable campaign structures. Outbound calling costs about 1.4 cents per half-minute, so 2,000 minutes of calling would only be about $60. Of course, higher call volumes could end up costing you a significant amount of cash, but for moderate dialing, this could easily be a much cheaper option than Five9.
Unlike Five9, there's no inbound call support for CallHub, but the provider does allow for incoming SMS. This costs 1.2 cents per inbound text message. Outbound SMS is also supported at 1.6 cents per outgoing message. During the week, support is very responsive, but unfortunately, weekend support is not nearly as reliable. Also, the 30-second billing increments seem a little strange compared to other providers that bill by the minute.
Here are some of the key features of CallHub at a glance:
Management tools allow teams to be grouped by campaign
Extensive CRM integration, even for CiviCRM
 Easy campaign setup and management
Support for SMS
Additional dialing modes
Predictive dialing at all tiers
Availability in 200 countries
Pay-as-you-go structure
Built-in volunteer recruitment technology
Peer-to-peer texting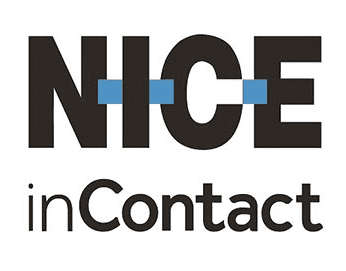 NICE inContact is known for creating powerful auto dialers with customizable dialing modes for contact centers. NICE's service covers more than 100 countries, and their uptime is nearly 100 percent. When it comes to pricing, NICE doesn't publish this information, and their pricing structure varies based on the size of the organization, so you may end up paying more for their service than Five9.
NICE stands out thanks to its numerous integrations. It has built-in integrations with Salesforce, ServiceNow, Zendesk, SAP, NetSuite, Oracle Service Cloud, Firefly, Microsoft Dynamics, and Bullhorn, so connectivity shouldn't be an issue. Their predictive dialer uses a proprietary system that continuously updates the dialing lists as your agents make calls.
Their Proactive XS system also reviews all audio channels to determine when the agent and the caller have begun the conversation. It does this before releasing the call to the agent. This ensures that the agent only receives live calls and not voicemails. If a voicemail is reached, Proactive XS takes over and leaves a message.
NICE provides a great predictive dialing system for a wide array of business types. Sales teams, help desks, customer support teams, and even nonprofits will find that NICE's features like predictive behavioral routing all add unique feature sets to the dialing process. We also like the analytics capabilities of NICE, but a more direct and published pricing structure would be appreciated by those looking for a predictive dialer.
Here are some of the key features of NICE inContact at a glance:
Strong analytics production
Coaching tools like call barge, take-over, whisper, and record
Progressive and preview dialing modes
Skills-based routing
TCPA-compliant dialing modes
Extensive CRM integration
Agentless dialing modes for customer self-service
99.99% uptime for NICE inContact services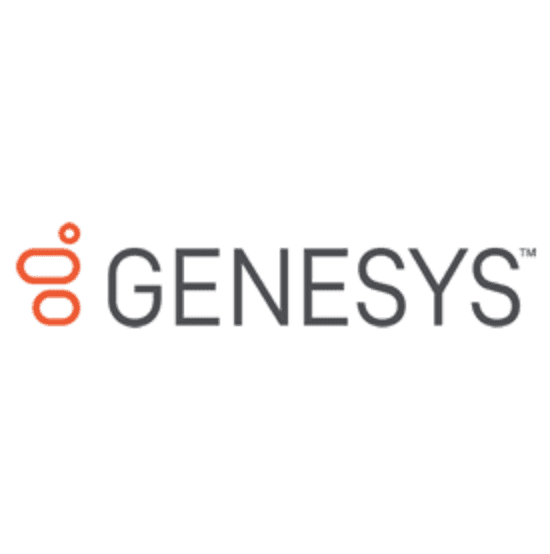 Genesys is a provider that has three dialing modes for contact centers. These include predictive dialing, progressive dialing, and preview dialing modes. Pricing is also very reasonable; their base level offering is Genesys Cloud 1, which delivers basic dialing but no predictive features only costs about $75 per month. Predictive dialing is available for Genesys Cloud 2 and 3, which cost $110 and $140 respectively, per month.
All of these options are much cheaper than Five9, and every tier comes with speech-enabled IVR, which is an interactive voice response system that allows customers to speak their responses. This is much more convenient than touchtone systems, and it also can reduce downtime on calls while agents are being connected through the predictive system.
Insofar as campaign management tools, Genesys has analytics insights that will allow you to view campaign performance in real-time and on a historical basis. This will allow you to see what's happening on the dialing floor and adjust dialing requirements based on previous performance. On a per-agent basis, the software even has performance dashboards so that you can use analytics to coach agents.
Here are some of the key features of Genesys at a glance:
AI-powered customer engagement
Auto attendants on all plans
Speech-enabled IVR on all plans
Predictive, progressive, and preview dialers
Historical and real-time reporting
Basic contact center dialing with the Cloud 1 plan
Performance dashboards for agents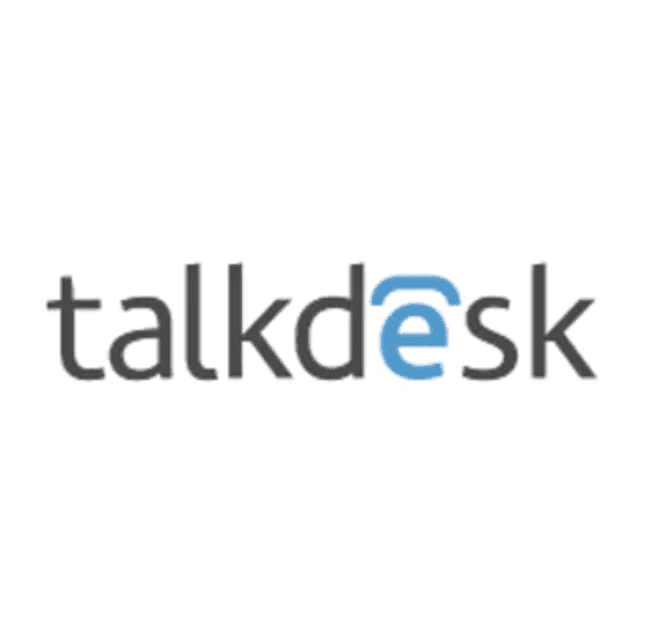 Like NICE inContact, Talkdesk is a provider that only provides quotes to potential subscribers and has a structure that will vary based on scale. Subscribers can choose from three different plans that include Professional, Professional Plus, and Enterprise plans.
Each of these plans includes a predictive dialer and has base-level features like ACD, IVR, and built-in analytics. Impressively, Talkdesk also incorporates more than 60 integrations with third-party software and CRM solutions. The SDK for Talkdesk is entirely editable at all levels, so your developer team is free to adjust functionality and connections with other software. This connectivity and integration support exceeds the capabilities of Five9.
Their Professional Plus and Enterprise packages add on incremental improvements like SMS customer satisfaction (CSAT) surveys for Professional and a 100% uptime SLA for Enterprise.
Every organization wants to provide their customers with self-service options so that their agents are better able to hit the calls that need a live representative. Talkdesk is a provider that utilizes an AI-powered "Virtual Agent" that uses conversational and responsive algorithms to help customers without the actual need of a live agent. This system delivers value when outbound dialing because it attempts to help customers when the pacing ratio exceeds agent availability. This software works like outbound IVR and ensures that there's no extended pause while the system waits to route the call.
Here are some of the key features of Talkdesk at a glance:
Omnichannel support
Speech analytics for past call review
Virtual agent for better self-serve
Local presence features that change the outbound number based on customer location
Extensive call coaching features including monitoring and reporting
An intuitive campaign management platform for managers
Extensive integrations

Dialfire is a provider that has a dedicated pay-as-you-go pricing tier. This sort of pricing structure is very useful for businesses that have limited dialing requirements but want a dialer that can work through a list quickly. Every Dialfire plan has predictive dialing, but for the Basic and Pay-As-You-Go plans, you'll be charged $0.001 per call made.
Outside of these plans, the predictive dialer is rolled into the subscription prices of their Advanced and Professional offerings. These are also very inexpensive; they cost $20 and $25, respectively. Unlike some service providers, the Pay-As-You-Go plan doesn't charge an agent fee, and they have no basic required number of agents. Businesses that have irregular outbound calling may find that this is a great option when they don't want to be locked into a contract.
This is a Five9 alternative that also provides organization with $10 worth of dial time in their trial, which is a good amount for extensive test driving of the predictive dialer. You can also try out Dialfire features via a free online demo.
As it is with most providers, some of the more useful features are locked behind Dialfire's various plans. If you want to call scripting or configurable contact forms, then you'll have to invest in Professional. This plan is going to be the only way you'll be able to manage campaigns with full customization unless to pay $0.002 per instance as an add-on.
Here are some of the key features of Dialfire at a glance:
There's a whole Pay-As-You-Go Tier
Add-on features for every plan
The predictive dialer has adjustable dialing speeds
Call recording can be set to automatic
Workflows can be customized per agent
Highly customizable campaigns
No basic charge
REST API access available at all tiers
Five9 Alternatives Offer More Than Predictive Dialing
In modern contact centers, you can't afford to go without predictive dialing since it optimizes agent talk time and delivers more live contacts. In some cases, you can find a provider that has predictive dialing in a pay-as-you-go structure, and sometimes you can find this dialing system under a subscription structure.
In a generalized sense, Five9 may have a good set of predictive dialer options for some enterprise users, but what if you're running a nonprofit or an advocacy group with sporadic dialing and volunteer agents? Then, you'll need a solution like Dialfire or CallHub, which are convenient for these types of organizations because subscribers can pay only when they need predictive dialing.
What about API adjustment and a higher number of CRM integrations? There are predictive dialing providers whose contact center suites provide these useful features.
The best Five9 alternative predictive dialers include benefits like:
More content agents who make more live contacts
Better call resolutions
A higher call completion rate
Lowered negative call outcomes
Making the right choice for your call center software will deliver compelling benefits to your workflows, morale, and customer experience.