There are many factors involved in making a successful business, and customer satisfaction is a big one. If your business operates a website, offering live chat software is a good start and also a feature well known to improve the customer experience. Live chat interactions have the highest consumer satisfaction rate at 92%.
However, live website chat can be a double-edged sword. Some customers may find the feature annoying, which is why live chat implementation needs to be rolled out carefully. To get the most out of live support, businesses need to know what works and what doesn't. That's the key to implementing and offering effective live chat support.
What is Live Website Chat and How Does it Work?
Live website chat is implemented via live chat software. These chat tools help businesses and customers interact with each other more efficiently with quicker response times. Using live chat, customers can get their answers in real-time.
You've probably visited a website with a pop-up chat window and an agent on the other side ready to help. That's the work of this kind of tool.
Adding live chat to a website enables a pleasant customer experience, which works for a lot of different reasons. Some customers may be confused, stuck on a page, or need more information and that's where the live chat features come to play. Users can simply reach out to available agents and get answers at a moment's notice.
Is Having the Best Live Chat Software Vital for Business?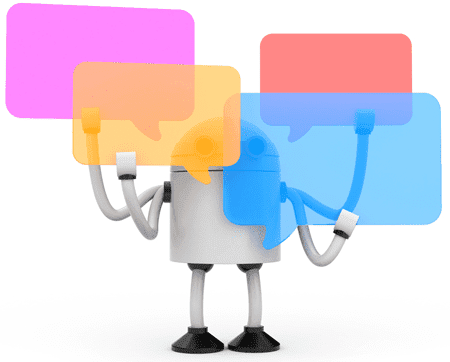 In a time when the customer experience is an incredibly important aspect of any business, the best chat software solutions meet customers where they are. Customers already browsing your website will always prefer a simple way to move forward. Instead of taking their time to place a call or do more research, many would prefer to send a quick message and get answers.
In addition to increasing customer satisfaction levels, businesses can also use live chat to simplify their business model by implementing a quick and efficient way to answer the most common customer queries which saves both time and resources. Why deal with prolonged phone calls if a chat support can do the trick?
Live chat is a powerful tool for eCommerce, marketing, and support teams. All these teams can make great use of quick response times to improve their workflow and overall productivity. Whether you're looking to schedule appointments with more leads or quickly get back to your customers, live chat can help, as long as you have an implementation plan.
In short, chat software ensures better communication between the business and its customers, leading to better customer experience and fewer expenses. If you're investing in live chat software for small business, it's always good to know the options available to you.
Stand-alone Vs Platform Chat Software
Live chat solutions come with two options: either as a stand-alone solution or as a part of a larger, unified communications platform. Adding live chat to a website via either option would be equally useful, and the choice usually comes down to the business's preference. If your business is already operating on a single platform with live chat capabilities, then it should be an easy choice to go with an extra live chat add-on.
On the flip side, stand-alone live chat services can be a great option for organizations, especially smaller ones, looking to implement live chat as a feature on their website. These solutions usually cost less, are easier to implement, and don't require businesses to use other vendor tools. Either type of chat software can provide similar capabilities, so you won't be at a loss for choosing one option over another.
There are chat solutions integrating with platforms like WordPress, Shopify, and Salesforce that support software and devices on iOS, Android, and any channel your customers use.
Live Chat Software Pricing
Free plans and paid software options come with different kinds of options. There are pros and cons to each, so stay focused on the included features at each pricing tier.
Paid live chat solutions will always provide more functionality and less pesky limitations placed on the service. Here's a quick look at three stand-alone chat platforms and three CRM software providers who offer chat software solutions.
Cost Range of Plans

Essential:

Work as a team to manage conversations with Intercom

$136/Month

Pro:

Automate and optimize your workflows

$202/Month

Premium:

The complete toolkit for business growth

Speak to an Agent

Free:

Connect with prospects on Drift

$0/Month

Standard:

Engage more leads

$50/Month

Pro:

Automate your funnel

$500/Month

Free:

Close deals faster for free with Zoho SalesIQ

$0/Month

Basic:

Includes 3 operates

$17/month, billed annually plus tax, as applicable

Professional:

Includes 5 operators

$53/Month, billed annually plus tax, as applicable

Enterprise:

Includes 10 operators

$116/Month billed annually plus tax, as applicable

User Limit (For Most Popular Plan)

No Limit
2 Seats; $25/Month/Seat, billed monthly
5 Operators

Chat Limit (For Most Popular Plan)

No Limit
150 emails/Day
No Limit

Domain/Website/Department Limit (For Most Popular Plan)

No Limit
No Limit
5 Websites

Chat History (For Most Popular Plan)

No Limit
No Limit
Track 100k Visitors/Month
As we can see from these examples, chat software is an accessible solution for businesses of all sizes, available at different price ranges. You can get basic free live chat software or upgrade to a paid solution with more features and fewer limitations, helping to improve your company knowledge base and create useful customer satisfaction surveys.
For more solutions, check out our coverage of Freshworks' full suite of CRM integrated tools, including ZenDesk Chat. We also have a rundown of free live chat software like Pure Chat and tools from Hubspot.
Advanced Live Website Chat Features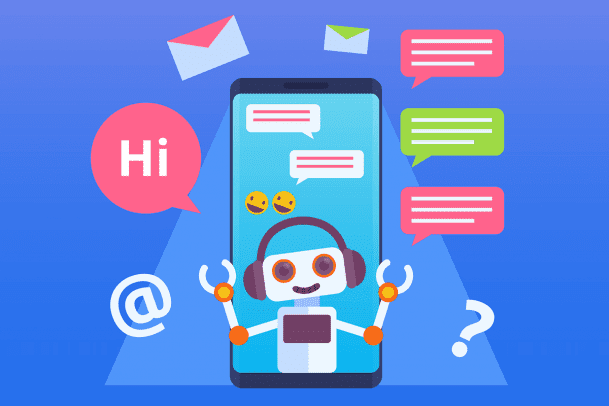 Apart from the standard messenger features, the best unlimited chat providers usually offer advanced capabilities at a premium rate. It's worth taking a closer look at some of these advanced features, as they can make a huge difference for customers.
AI-Powered Chatbots
Chatbots have been around for a while, but they're getting significantly more powerful thanks to artificial intelligence. Bots can now incorporate advanced sentiment analysis and natural language processing to interact with the customer. Chatbots are there to fill in gaps when having a help desk agent available 24/7 is unmanageable.
Chatbots cover many of the small customer issues that will come up when customers interact with your software. Even if they can't solve the issue, they can provide chat history for agents to pick up and finish where the bot left off.
Customizable Triggers
Live chat triggers are another powerful, advanced feature enabled by AI. Triggers serve to track the activity of your customers and display customizable messages based on that activity. For example, a returning website visitor would automatically receive a pre-chat message stating, "It's nice to have you back!"
Live website chat triggers are highly customizable and you can use them to send automatic messages based on location, referral source, activity, and more. When implemented properly, customizable triggers can improve customer engagement and increase sales with smarter chat invitations.
Reporting and Analytics
Live chat reporting and analytics can give you access to important data related to your customers. Businesses can gather more customer data, such as their browsing tendencies or activities. Reporting also comes with live chat logs and chat transcripts. They're available at all times and can be further analyzed if needed.
Such features are usually reserved for premium plans, but they make a difference in the quality of your customer service. The investment could pay off in the long run.
Integrations
Software integrations shorten the connection between productivity platforms, increasing overall efficiency. Small businesses make up more than 70% of the user base for the top CRM solutions. In the case of live website chat, social media, CMS and CRM integrations offer faster and personalized customer support, making them a vital tool for providing competitive service.
Integrating live chat with your CRM systems can save both time and money. Social media integrations and plugins can help customers be more involved and allows companies to address specific, local issues easily.
The best live chat solutions integrate with eCommerce platforms and provide support to clients via mobile devices.
What Do Customers Expect From Chat Software?
With more and more companies on the market, customer expectations continue to rise. When it comes to live chat on websites, customers are mainly looking for functionality and the least amount of disturbance.
As for the functionality, the live chat feature should be easily accessible and efficient with a focus on quick response times and correct answers. A live chat agent should never mislead or insult a customer in any way. The software must give them a source for a potential solution and never cause additional stress for the customer.
Follow the best practices of using chat software with our list of live website chat tips.
Top 9 Live Website Chat Tips
The right live chat software implementation plan is the key to a successful website. If you want to get the best results, pay attention to the following best practices for live website chat.
Tip #1: Provide Adequate Support
The purpose of live chat is to help customers who are stuck on taking the next step, so your support team should always be there to help. Your live chat agents should always be available during normal working hours. We know it's nearly impossible to provide 24/7 live chat support but businesses should do their best to provide live support.
If your customers are relying on a Google search rather than your chat support, it shows your support requires a proactive chat solution. Your chat widget should be more of a go-to than a random search.
A good goal for your live chat support is to provide it 12 to 16 hours a day, 6 days a week. If your customers are mainly US-based, it shouldn't be a problem to provide adequate live chat support during work hours. During off-hours, chatbots and email support can be used to fill the gaps.
Tip#2: Don't Mislead Your Customers
Misleading your customers offers poor customer experience and it should be avoided at all costs. Whether it's the exact pricing, features available, or whether or not they're chatting with a live agent, you should always strive to be truthful with your customers.
Today's business economy is filled with hidden costs and obligations. People find out about how honest a company is through word of mouth and your conversion rates will reflect that.
Tip #3: Always be Polite
Dealing with customers isn't always the easiest job in the world, but support agents should always strive to be polite. Businesses need to start by onboarding their support staff to be as polite as they can be given the situation to improve customer satisfaction.
Tip #4: Don't Leave Your Customers Hanging
Customers should never be the ones left hanging in a live chat conversation. If an adequate answer cannot be provided, always point your customers to your FAQ page or email support.
Even if the live chat ended smoothly, build customer relations via a call-to-action link to one of your pages or services.
Tip #5: Use Automation With Chatbots
There's a love-hate relationship today when it comes to automated live chatbots. Some customers hate bots while others like them for their quick response times. Businesses can save a lot of time and resources by implementing chatbots to their live chat software and that should always be the priority.
The efficiency of your bot comes down to execution. Proper implementation will always lead to a positive customer experience.
Tip #6: Don't Rely on Too Much Automation
For a confused or enraged customer, there's nothing worse than talking to a bot. It's a frustrating user experience when you want to speak to a live person.
Chatbots can be a very useful feature for businesses, but they have their limitations. It's best not to rely on too much automation and agents should always be available to help in case a bot reaches its limit. Test and optimize when you should send your customers to a live agent from your sales team.
Tip #7: Use Typing Indicators
A typing indicator is a must-have feature for a pleasant live chat experience. Always let your customers know that your agent is working on an answer.
A simple typing indicator to let your customers know when to expect an answer can make a huge difference in preventing abandoned conversations.
Tip #8: Don't Be Hesitant to Make Transfers
All support representatives have their strengths and weaknesses. Never hesitate to make transfers to an agent that's more qualified to answer the question.
Your customers might make mistakes leading them to the wrong agent. It's a good idea to get them to the right person rather than waste a moment of their time with the wrong agent to suit their needs.
Tip #9: Personalize the Conversation
Always strive to personalize the conversation. It's one of the simplest ways to satisfy your website visitors. Let them know your agent's name, picture, and ask for their names.
This will instantly make the conversation more personal, leading to overall better results.
In a world filled with raw automation, personalized details and messages can make a big difference.
Implementing Live Website Chat Builds Trust
All things considered, the efficiency of your live chat solution comes down to proper implementation. When done correctly, this feature will save you a lot of time and money.
Putting yourself in your customer's shoes will help you to make the right decisions.
Businesses looking to improve customer satisfaction should not overlook the benefits of live chat. Explore our extensive buyer's guide to top live chat software solutions for tips on finding the right solution for years to come.