Share Your
Feedback
What Do You Think of Your Provider?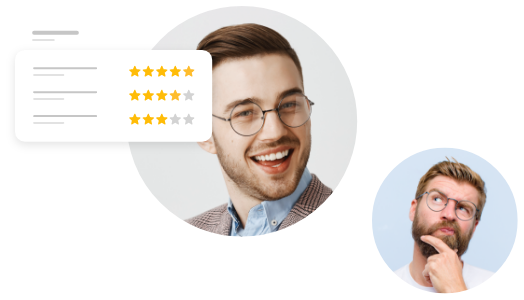 Review Tips
What do you like about your provider?
What do you dislike and why?
Talk about the advantages & disadvantages of the specific plan you have.
How long have you been with the provider.
Write as if you're literally telling a friend about the provider/service.
About Reviews
We will only accept and publish honest, detailed, and appropriate reviews.
We will not publish reviews that use profanity. We reserve the right to refuse any review that is not verified by the reviewer.
Your review will be published after it's been approved by one of our editors.
Submissions that do not follow the above guidelines will not be posted.