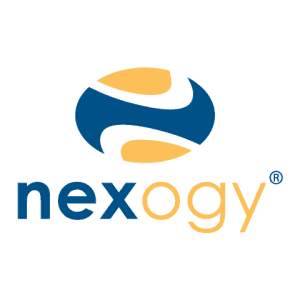 Nexogy
Nexogy has offered voice, video, and data technologies services for well over a decade. As such, the companies Hosted...
Provider Overview
Nexogy has offered voice, video, and data technologies services for well over a decade. As such, the companies Hosted PBX service is geared towards businesses and helping them to save money while expanding their functionalities. Services offered by the provider include: Incoming Call Management, Business Productivity, Mobility, Call Centers, Central Management Control, Web Conferencing, SIP Trunking, and Hosted Video Surveillance. Under each of these categories lies even more function and feature. For example, with Incoming Call Management, users are fit with an Auto Attendant/IVR, ACD Queues, Call Waiting Manager, Call Parking, Hunt Group, and Front Desk Console Assistant. Furthermore, under the Cloud PBX users are fit with various other features, too—i.e. Scheduled Conference Calls, Call Parking, On Hold Music, Dial From Outlook, Call Screening, Visual Voicemail, Call Transfer, and more. Aside from extensive features, Nexogy also offers various pricing plans fit with offerings for specific numbers of users. For example, for 5 employees, pricing would be $147. 45/month and includes 5 workstations, 5 Cisco IP Phones (7940), 5 Phone Numbers, 10 Phone Lines, 500 Long Distance minutes, 1 Toll Free Fax Number, 1 Virtual Fax Number, and 1 Professional Auto Attendant (as well as free installation). Plan minutes and amenities vary based on the number of users. In addition from pricing plans and features, the provider also offers a variety of support services and resources, including Data Sheets/Introductions, Billing and Account Management, Bandwidth Speed Test, "College" courses, a blog, and more. Additionally, users can get in touch with Nexogy directly via online form, live chat, email, or support phone number. Support hours are 24/7 Monday through Friday, and 7am-11pm Saturday and Sunday.
Nexogy Pricing and Services
Free Trial
30 days
Free Version
No
Dedicated, point-to-point dependable speed internet
10 Mbps / 10 Mbps
20 Mbps / 20 Mbps
50 Mbps / 50 Mbps
Cloud based Contact Center
$19.99/month per agent
FEATURES:
ACD and Smart Queues
Real-time reporting on contact center capacity, utilization and performance
Call recording
Silent monitoring
Barge-in
Toll-free and International numbers
Multi-location
Admin Portal
SIP Trunking*
PBX/IP-PBX Integration
Admin Portal
Geographical Numbers
DID Routing
Call Recording
Competitive LD & INTL rates
Enhanced 911 Service
Flexibility (2-way, inbound only or outbound only)
Disaster Recovery
411 Directory Assistance
Manager User Portal for setup and MACs
Multiple Location Interoperability
Track and Download CDRs through Admin Portal
Add DIDs as needed
Direct Operation with IP PBXs with no additional hardware
Key System* 
Designed for retailers
Up to 12 line appearance
Auto Attendant
Call Queue
Overflow Voicemail
Unlimited Long Distance
Web Portal for Holiday Call Forwarding
Local and/or Toll Free Number
US Based Customer Support
Call Reporting
Store to Store Transfers
Always on Customer Service
Music on Hold
Call Recording
Auto-Attendant
Firewall*
Email Protection and Control
Email Encryption and DLP
Web Application Firewall Protection
Industry Proteccion (IPS)
ATP & Security Heartbeat
Remote Ethernet Device VPNClientless VPN
Web Protection & Control
Application Protection & Control
Web and App Traffic Shaping
Policy Management
Firewall & Network Routing
Base Traffic Shaping & Quotas
Secure Wireless
Authentication
Base VPN Options
SD-WAN*
SD Internet*
*Contact Nexogy for pricing
Cable/Fiber Internet
| | |
| --- | --- |
| 25/5M | $69.99 |
| 50/10M | $99.99 |
| 25/25M | $114.99 |
| 100 / 20M | $129.99 |
| 50/50M | $214.99 |
| 200 / 40M | $269.99 |
| 300 / 75M | $269.99 |
| 500/100M | $269.99 |
| 100 / 100M | $269.99 |
| 1GB / 200M |  $319.99 |
| 200 / 200M |  $469.99 |
|  300 / 300M |  $469.99 |
|  500 /500M |  $469.99 |
|  1GB / 1GB |  $689.99 |
Share Your
Feedback
What Do You Think of Nexogy?