No matter how call center technology adapts, phone calls will always be a part of your support offering. Call center software helps with the automation of the influx of inbound and outbound calls that your business sees every day. This software is necessary to keep support teams efficient and profitable.
Call center tools are not a one-size-fits-all deal. Your support team has its own unique needs and priorities — your software tool should reflect that.
Here are crucial call center technologies and the platforms that do them well:
Interactive Voice Response – Cloudtalk

Interactive Voice Response can boost your customer service offering by guiding your caller through a self-service menu. Based on your caller's answers, the system begins the process of call routing to take them to the correct department or provides them with the necessary messaging. This tool allows you to manage your contact center more efficiently, and CloudTalk's offering can take your support team to the next level.
Cloudtalk's Call Flow Designer sets their tool apart from other tools with this offering. This feature helps you to build a customized call flow for your business. With Call Flow Designer, users can create complex call flows and utilize multi-level IVR systems.
Most tools don't provide such a thorough option for designing a complex call flow. This technology is a necessity for call center systems, as it allows for more customers to be helped quickly. The self-service qualities of most these tools enable basic customer queries to be solved without human interaction. But Cloudtalk's Call Flow Designer will enable you to offer self-service to customers with more complex questions.
It can also increase your team's efficiency and overall revenue, making it a vital feature for your call center solution. But if your company offers multiple products and/or services, you may want to consider Cloudtalk for your business needs.
Cloudtalk offers the tool in three of its four plans, starting with the Essential plan which begins at $20/user/month.
Predictive Dialer – Five9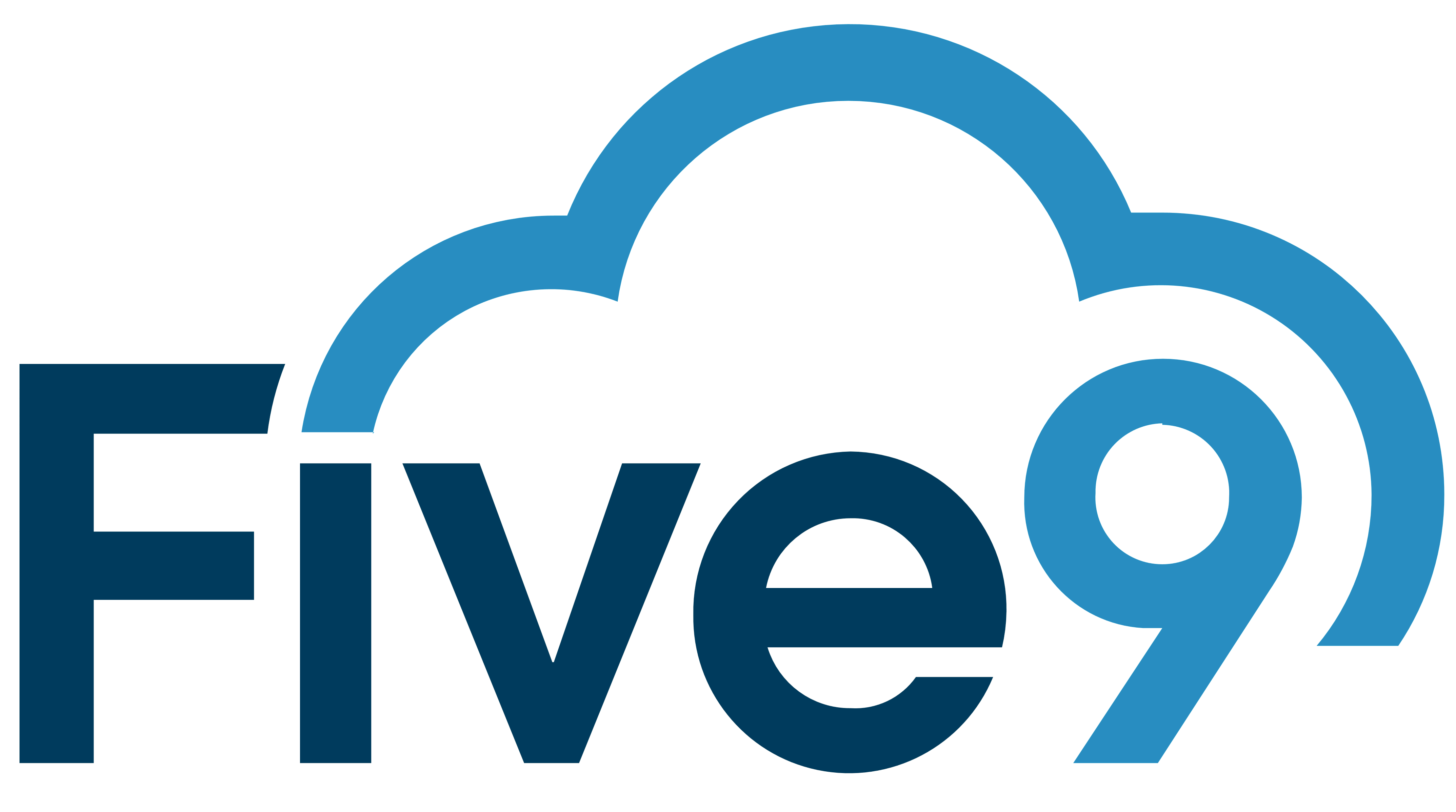 A predictive dialer is an asset to any outbound call center team. These tools can automatically dial from a list of phone numbers. Once the system makes a call and senses a connection, it will be passed to a live agent to take over the interaction. Five9 offers a predictive dialer that can increase agent productivity by 300 percent.
Five9's dialer users mathematical formulas to predict how quickly customers will answer incoming calls, along with agent availability. Five9's tool then takes both of those pieces of data to adjust its dial rate accordingly.
If the dialer reaches a customer's voicemail, it will leave a recorded voicemail and automate predictive dialing for the next phone number on the list. The dialer will only dial leads' phone numbers when call center agents are available to take on phone calls.
These dialers can provide an added benefit to any call center since they can dramatically increase the load of calls your agents can take on. Instead of wasting time waiting for a customer to answer a call, an agent time will only be spent on productive customer interactions. But Five9 provides a feature that separates its offering from the pack.
With its ability to constantly adapt the pace of outbound calling, your team will be at peak efficiency. Bandwidth varies from agent to agent. This feature ensures that each individual is working at a pace that's right for them. Five9 offers a flexible pricing model for its dialer. Pricing is based on seats, usage, and features, so it is entirely quote-based.
Conversational AI — Nextiva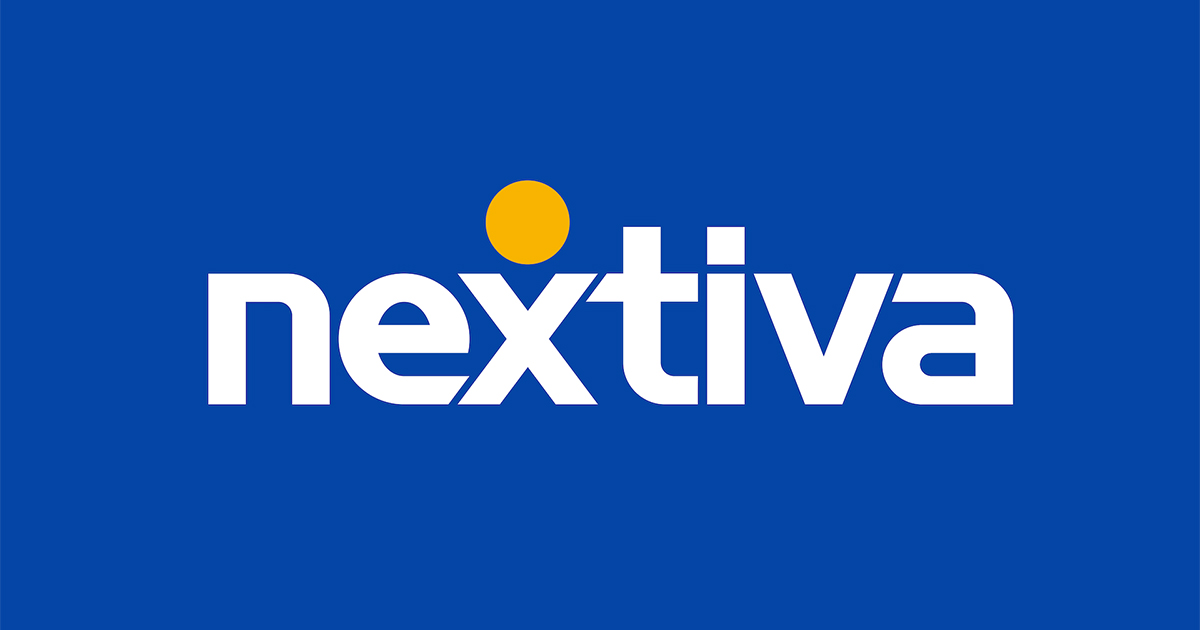 Many of consumers' online interactions begin with conversational AI, and that software can be added to your call center solution as well. This software powers interactions with people and computers, making the conversation as natural and human-like as possible. It's a great tool to help narrow down your customers' inquiries before they speak to a live agent.
Nextiva offers conversational AI that takes IVR to the next level. This feature allows users to offer customers open-ended prompts, where as IVR prompts are a typically little more limited. That means that customers don't have to sit through various automated menus. Nextiva's conversational AI lets a caller state their request, and then they are either provided with information or routed to the correct department.
Conversational AI enhances the customer experience, since more people get helped right away and less will be stuck queuing. This software is powered by machine learning, which means it becomes more intelligent with each interaction it takes. It also can understand intent over time. That means it will be able to understand more complex requests over time.
Implementing conversational AI into your contact center technology can help to greatly increase the volume of calls you take. Those customers will receive help quicker, leading to an overall higher customer satisfaction rating. Nextiva's conversational AI offering can help to get you there. Nextiva offers custom pricing for this tool. Reach out to their team directly for a quote that is uniquely based on your business's needs.
Automatic Call Distribution (ACD) — Genesys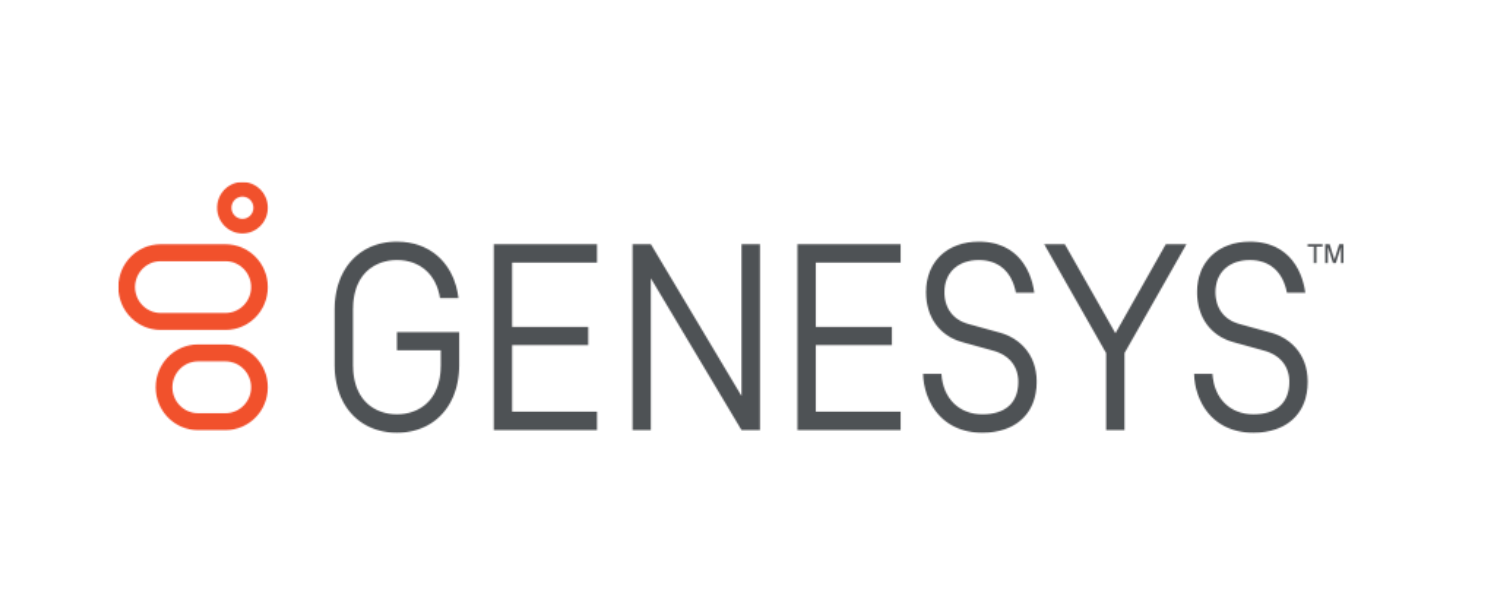 Automatic Call Distribution (ACD) is an intelligent business phone system that is capable of routing inbound calls to the agent or department that is best suited to handle the inquiry. This distribution is done based on pre-determined criteria, such as call subject matter. Your agents have different strengths and specialties, and automatic call distribution can help your inbound call center play to those team members' strengths.
Instead of passing around a customer until they reach an agent who is knowledgeable about their request, they will automatically reach someone who can assist them. According to Hubspot, 40% of customers want customer service reps to take care of their needs faster. That can happen with automatic call distribution.
Genesys offers a unique omnichannel solution. This automatic call distributor needs to work in tandem with other products, such as an IVR, quality management tool, and workforce management feature. With Genesys, these features are built out together on one seamless platform. Employees can view past interactions from any channel on Genesys' singular interface.
Most providers will bundle those separate solutions as one product and then sell them together. But with each product built out together on the same platform, you can guarantee a seamless integration between each of them. Genesys' model can save your organization money and boost your team's efficiency.
As Genesys offers such a customized ACD that you can design yourself, they operate on a quote-based model. If you're interested in learning more, you'll need to reach out to their team to learn more. They do offer a free trial of their ACD.
CRM Integrations — 8×8 and RingCentral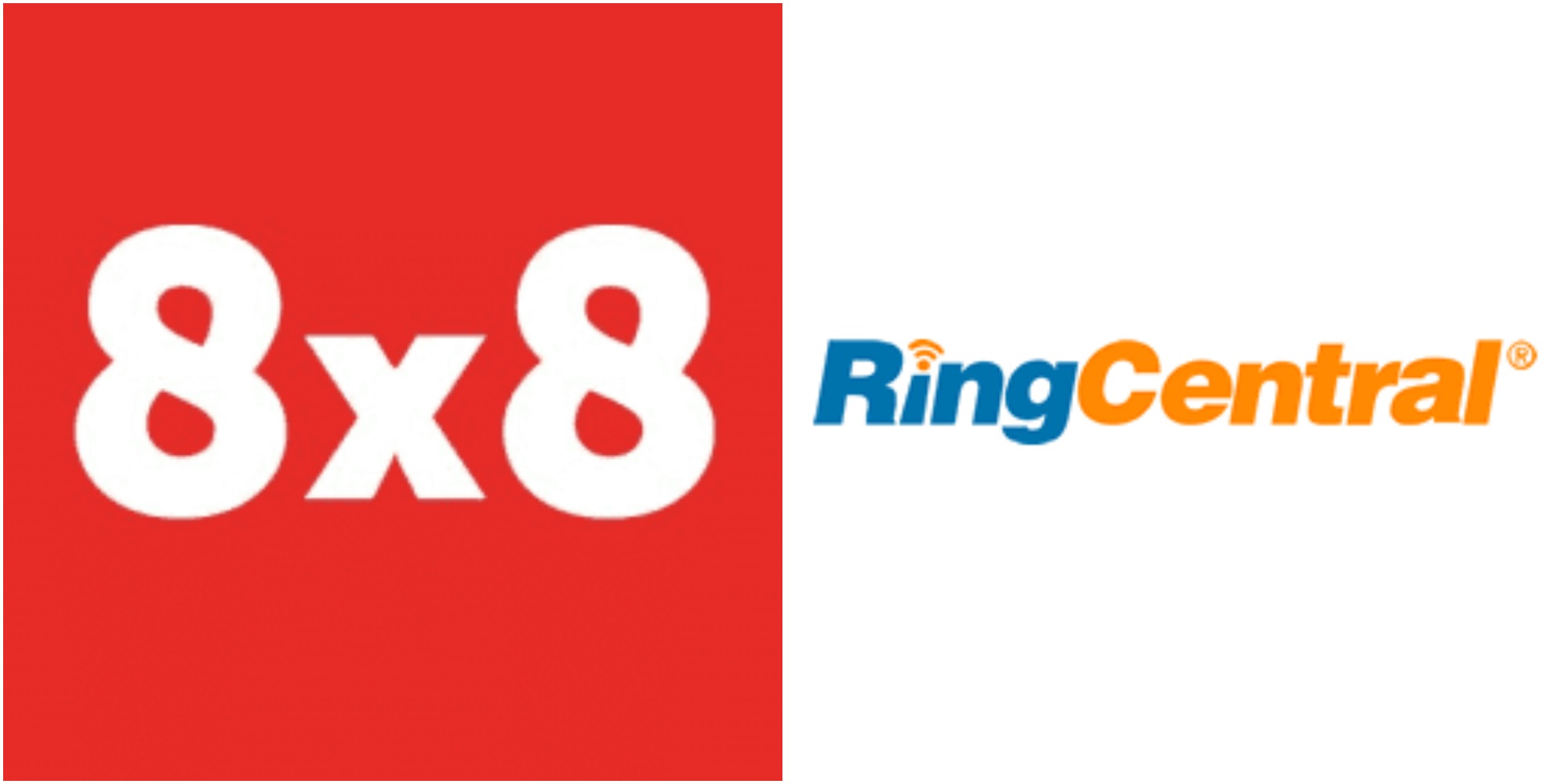 It's vital that your agents are equipped with as much information as possible, and a customer relationship management system (CRM) integration with call center technology can make that possible. By integrating these systems, you'll be able to store, process and track all your customer contacts. That means your agents can offer top-tier service, as they'll have all the necessary information right at their fingertips.
Instead of listing one clear winner in the space, we have two for this feature — 8×8 and RingCentral. Each call center platform offers a CRM in a different way, but each are equally powerful and can provide benefit to your business.
8×8 offers one right within its contact center. That way, its users don't require third-party integrations. Your contact center information and customer records are available in one, seamless platform.
Those records can be automatically pulled up at the beginning of each customer integration. Having that information right in front of your agents can help you to improve cross-sell and up-sell opportunities. This is a part of all of 8×8's contact center pricing plans, with the most basic starting at $90.
RingCentral doesn't offer an integrated solution like 8×8 does, but it is rich with integrations. The platform currently offers integrations with 80 different tools, including Salesforce. That means you'll likely find an integration with your own.
That way, there will be no need to switch to a different solution. Integrations are available in two of RingCentral's three contact pricing plans — Advanced and Ultimate. Their contact center is offered on a quote-based structure, meaning you will need to reach out for a quote.
Call Recording — NICE inContact

Recording calls can help you to keep your team in check. By having a record of calls, 69% of businesses record calls in order to routinely monitor their customer support agents' performance and the level of service they are providing. This routine assessment can help you to target any areas where agents may need to see improvement.
NICE inContact offers an impressive recording feature. Their solution, CXone Recording, focuses on audio and screen recording. While it's not necessarily a standard feature for recording tools, screen recording will provide a huge benefit to call center managers.
It can allow them to see exactly what employees are doing on their screen during calls, giving all necessary context for quality management. The fact that NICE inContact offers it in its product at no additional cost is what makes it stand apart.
With that dual screen and audio recording functionality, supervisors can scrutinize every aspect of their agents' calls. You can simultaneously ensure that agents are maintaining a pleasant flow of conversation, along with taking every opportunity to up-sell and cross-sell products and services. When you record a call, you will be able to store that information per specific business need.
Nice inContact's call and screen recording feature is available on a quote-based pricing model. You'll have to reach out directly to get a quote based on your business's needs.
Computer Telephony Integration (CTI) — RingCentral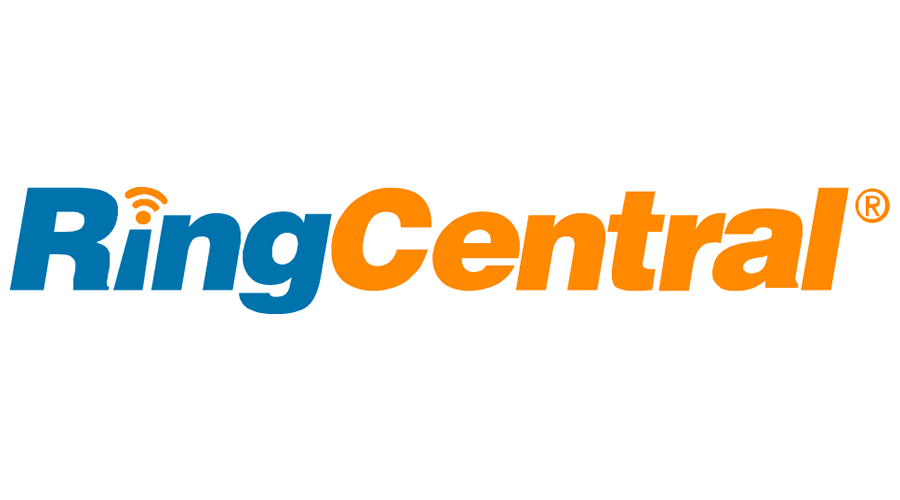 Computer telephone integration refers to the technology that enables computers to interact with your phone system and other communication channels, such as texting, social media, and live chat. This is how users can make calls over various VoIP applications. As call center employees often manage a large influx of inbound calls, this software can allow your team to do so.
As they're considered to be a leader in the space, RingCentral is on this list twice for good reason. They offer a tool that acts as a central hub for all of your team's communications.
As this hub integrates communication across all channels, an agent can easily pull up important information related to that case. After that real-time data has been captured on the first contact, a screen pop with their information will appear on an agent's desktop, should that caller make a repeat contact.
Integrations are key to a CTI's functionality, which is why RingCentral's offering is superior. The platform can integrate with a plethora of third-party tools to boost your team's efficiency and productivity. With so many of your tools seamlessly integrated together, you can offer a better customer experience.
RingCentral's CTI is priced on a quote-based model. Reach out directly to the organization for a price specific to your business needs.
Reporting and Analytics — DialPad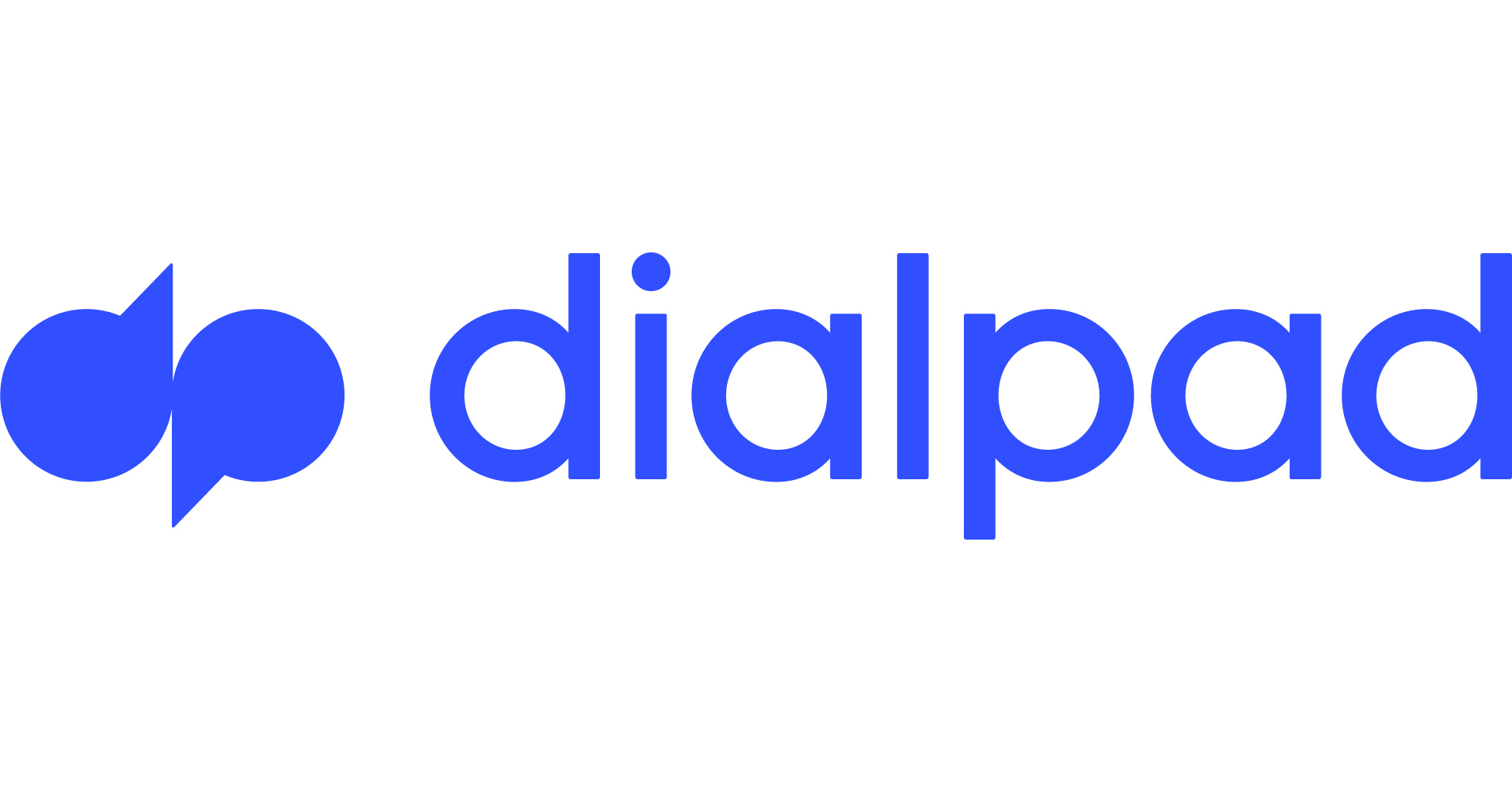 Call center reporting and analytics offer the unique opportunity to monitor a wide array of KPIs. You can monitor everything from call times, call efficiency, employee performance and customer satisfaction. With this information, you're given the opportunity to enhance multiple aspects of your business, all thanks to one data source. Dialpad has a thorough reporting and analytics offering that can help to boost those metrics.
DialPad's call center analytics functionality gives you insight into how your team is handling their calls. You can filter call data on criteria to see specific detail such as customer intent or keywords that are trending in your calls over a period of time. With DialPad's call rating scores, your organization will have clearer insights into metrics such as call quality and user adoption.
You can expect reporting and analytics from nearly every call center software solution, but many don't reach the level of detail that Dialpad does. Each of Dialpad's three pricing plans offers analytics and reporting, but every level up provides more details reporting than the last. Dialpad plans start at $15/user/month. Each plan also offers a free trial.
Conclusion: Power Your Team with the Right Call Center Technology
Call center technology is designed to make your team better. The features included in each tool can optimize various aspects of your team that you could improve in. It's important to consider which metrics you are looking to increase and researching which tools specialize in those specific features.
With that strategy, your team's performance and efficiency is bound to improve. Take a look at this article to learn everything you need to know about the state of call center software.