When on the market for a dedicated business VoIP solution, you'll have much to consider. Does the provider offer unified communications combined with the right calling features for your business? How about consistent uptime? What does 99.99% really mean when a provider says that their service is consistent and reliable?
One provider that delivers a well-rounded experience is Intermedia Unite, which has a 99.999% uptime guarantee and outbound and inbound dialing features. Intermedia is also a VoIP service that's been awarded J.D. Power's award for Excellence in Assisted Technical Support for three years in a row. When you have an issue or questions for the service provider, they deliver quality assistance and there's also plenty of documentation to help you through most processes.
What is Intermedia Unite?
Intermedia Unite is a unified communication platform that's specifically designed for small to medium-sized businesses (SMBs) and uses cloud private branch exchange (PBX) technology. They also provide businesses with virtual numbers in the United States and Canada. PC Magazine has named Intermedia as a "great choice for companies of all sizes" and has awarded the provider their Editor's Choice award for several years running.
Businesses need a platform that combines team collaboration software (file sharing, team chat, web conferencing) with calling so that employees perform outbound calling and receive inbound calls from customers. Intermedia Unite stands out as a collaboration platform because they bring 90 features that are useful for powering business communications such as caller ID and Find Me/Follow Me (remote call transferring). Intermedia originated in 1995, and since then, they've become a major force in the world of business communications, including launching their Intermedia Contact Center in 2019.
How Much Does Intermedia Unite Cost?
When it comes to Unite plans and pricing, Intermedia differs from some of its competitors in the UC space. Providers like 8×8 and RingCentral have several plans that businesses select for their communications needs while Intermedia Unite only has two. Each brings users:
Hunt groups
Active directory integration
Spam caller protection
A quality of service (QoS) dashboard
Here's a closer look at what each plan (Unite and Unite Pro) provides:
Unite
Unite Pro
Pricing
$28.99
$38.99
Softphone and Mobile Apps
Yes
Yes
Video Conferencing
Four Attendees
30 Attendees
Audio Conferencing
200 Attendees
200 Attendees
Integrations

GSuite
Outlook
Office 365
Slack
Microsoft Teams
SugarCRM
Zoho
Zendesk

All Unite Integrations as well as:

Salesforce
Microsoft Dynamics 365
Oracle NetSuite

Spam Caller Protection
Yes
Yes
File Sharing and Backup
Two GB per user
100 GB per user
What are the Standout Intermedia VoIP Features?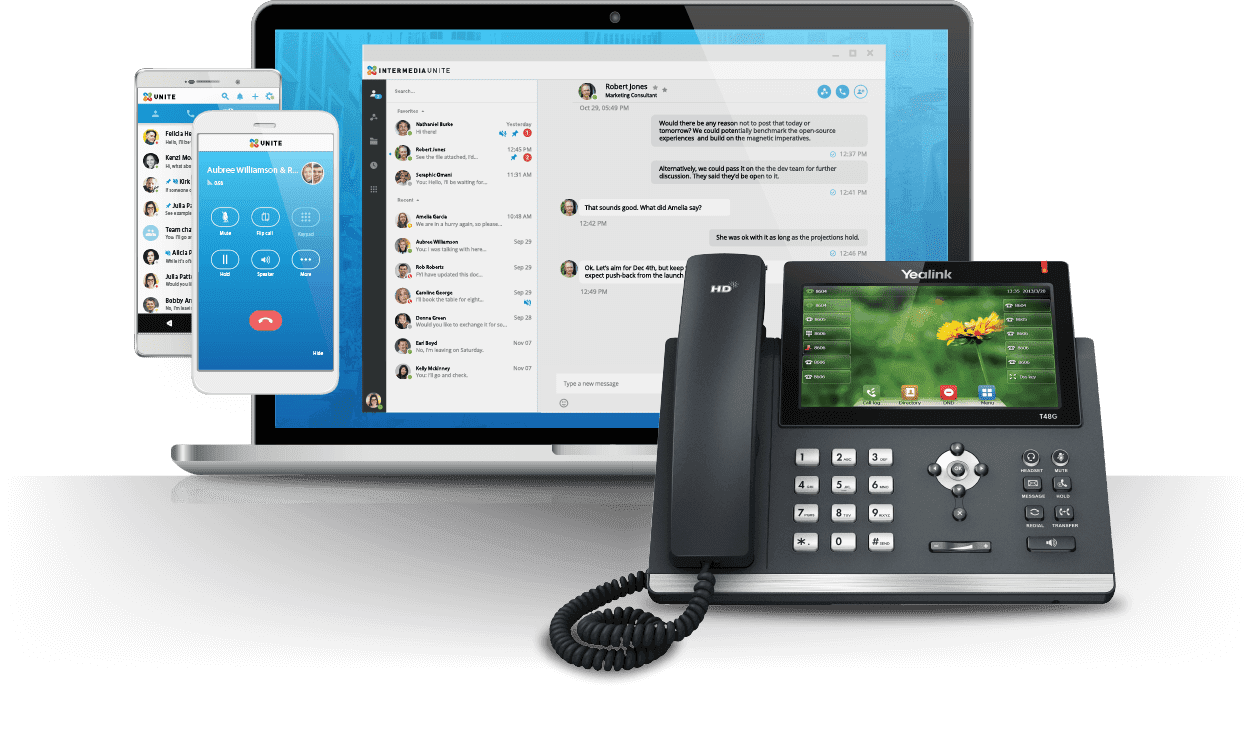 Intermedia Unite's most important selling points lie in its features. Like most VoIP providers, Intermedia uses maximized uptime and call quality as major selling points. Here's a glimpse at some of the critical features that benefit businesses like yours.
Mobile and Desktop App
The crux of a cloud communications platform is the phone system, which is often referred to as a VoIP endpoint. Through Intermedia's cloud PBX, you make calls via desk phones, software-based softphones, or on mobile applications on Google Android or Apple iOS. With Intermedia Unite, you make calls through all of these endpoints, but the system shines with its software apps.
The Unite desktop app, which works on Mac OS and Microsoft Windows platforms, grants fine-tuned call controls. When you need to leave the office, you use Call Flip, which is their call transfer technology, to send the call you're on directly to your mobile device. This is very convenient for employees that need to make their way to meetings and other events without the need to lose momentum with the customer.
The desktop Intermedia Unite app also offers features like three-way calling, call park, and voicemail transcription. In addition to the calling features, the desktop app serves as a hub for unified communications. Features like desktop chat, file sharing, business SMS, HD video conferencing, and screen sharing are all available in the UI. This provides a "one-stop-shop" experience for teams that allows them to use the same platform for outbound and inbound calling that they would use for collaboration.
The mobile app also serves as a communications solution that combines these two uses while granting team members mobility, especially when working from home. The Unite Mobile app has the same call flip technology to send your calls to another device or a desktop. Voicemail transcription is another feature that is present on mobile, but in this case, it's more critical because being able to read through voicemails allows users to quickly peruse messages without the need to dial in and listen.
All of the apps that are linked to your Intermedia Unite account sync, so you'll be granted instant access to all of your contacts and appointments. Something that some businesses find convenient is the inclusion of business SMS on both desktop and smartphone apps. This provides a user-friendly means for PC and Mac users to quickly text colleagues without the need to use a touch text interface – you can text simply by typing on a standard keyboard.
Video Conferencing and Screen Sharing
Working from home has become more commonplace due to a variety of factors, so any unified communications platform is going to need some form of video or audio conferencing. Intermedia Unite provides its subscribers with video conferences via the Anymeeting platform, which the company purchased in 2017.
Video conferences are for up to four web attendees with its standard plan and 30 web attendees with Unite Pro. Admittedly, neither of these are very competitive with other solutions provided by options like the recently-announced 8×8 video conferencing. Still, for small organizations that are looking for the occasional face-to-face video meeting, Unite's video conferencing is more than adequate. For weekly standups or meetings, both plans also allow for 200-attendee count audio meetings.
Video conferencing is done via the desktop app, mobile app, or through a WebRTC-compatible browser. All video is HD quality with resolutions topping out at 720p. Screen sharing is a feature that's enabled for both Unite and Unite Pro users. This allows attendees to display their screens during the conference. While using Intermedia Anymeeting, presenters also can enable screen annotation so that attendees call out important points on the shared screen.
In addition to more attendees, Unite Pro offers a few extra features that are attractive to some businesses. For example, custom branding is available so that meetings are equipped with company logos and personalized backgrounds. Meeting transcripts and notes are also available, and once the session ends, these are sent to the participants as email attachments. Video meeting recording is a Pro feature only.
Virtual Voicemail and Faxing
Another feature of Intermedia Unite that is very useful to those businesses with remote workforces is virtual voicemail. This is a spin on traditional voicemail that allows your team to quickly check their messages on any Intermedia Unite software platform or through their email. Being able to quickly listen to voicemails on any platform or have them transcribed makes the process more convenient for those that are consistently mobile.
Similarly, Intermedia VoIP plans include the SmartFax Pro internet fax service. This virtual fax service is used to receive faxes from customers, colleagues, and clients directly through the desktop or Unite mobile app. From a business perspective, this helps cut down on paper and ink, and team members quickly scan the information from sent faxes on their desktop or mobile phone app.
BYOP Programs
Anyone that's read our piece detailing the 3CX phone system should have noticed that one of the critical weaknesses of that hosted PBX system is its incompatibility with certain desktop phone models. This is relatively common amongst VoIP providers – most work only with a preselected list of devices from common brands like Polycom and Yealink. For this reason, changing providers tacks on extra expenses for businesses because of the need to purchase new desk phones.
Intermedia Unite neatly sidesteps this issue through their AnyPhone Bring Your Own Phone (BYOP) program. Businesses use any SIP-enabled desk phones through BYOP, even if they aren't on Intermedia's Approved Phone and Equipment list. As long as the business phone has a web user interface, Intermedia will attempt to support basic provisioning and configuration. Each AnyPhone line has a maximum concurrent call capacity of four calls, even if the phone has hardware that supports more concurrent calls.
Intermedia has an entire page dedicated to configuring AnyPhone BYOB.
File Backup and Security Features
Every Intermedia Unite user will get SecuriSync file storage. This storage can be accessed from any device as long as it has internet access. Backups are made in real-time so that your files are always safe. SecuriSync provides an easy means of file collaboration that grants access to media like PC files, mobile photos, and videos.
The software allows authenticated users to co-edit files in real-time, and administrators determine authentication for every user in the control panel. Intermedia uses the Bitdefender antivirus and anti-malware to protect files stored in their system. BitDefender also provides transport layer security (TLS), which grants encryption during file transfers – not only when the files are at rest. Finally, to protect the files from external threats, Intermedia employs multiple redundant enterprise firewall systems.
On the Unite plan, each user is granted 2GB of file storage. This is increased to 100GB per user under Unite Pro.
Integrations
Intermedia Unite has several integrations, but it's an aspect where they fall behind some other providers. With the Unite plan, you're provided with Microsoft Teams and GSuite integrations, but you'll notice that Intermedia is notably missing integration with Salesforce. To get this, you'll have to pay for the Pro tier. This is a strange decision because Salesforce integration is built into many UCaaS platforms at Unite's price point. For lead management and customer relationship management (CRM), Unite provides base-level users with SugarCRM integration.
How Does Intermedia Unite Compare to Other Providers?
Intermedia Unite has competitive calling features, unified communications tools, and secure file storage, but does it work for every organization? Here are a few alternatives to consider if Intermedia Unite doesn't quite meet your needs.
RingCentral
I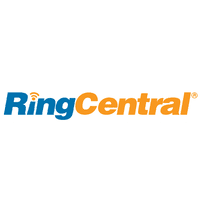 ntermedia made it onto our list of RingCentral alternatives, so it shouldn't be too surprising that RingCentral makes it into this part of the guide. Like Intermedia, RingCentral provides its customers with a 99.999% uptime service level agreement (SLA) that guarantees network availability. Unlike Intermedia, RingCentral has been recognized as a provider on Gartner's Magic Quadrant as an innovator for UCaaS.
RingCentral has competitive calling features as well as several collaboration tools for teams to use to stay in the loop. RingCentral also grants access to long-distance international virtual numbers while Intermedia only provides these in the United States and Canada.
How Does RingCentral Compare to Intermedia?
Pros
More plans than Intermedia Unite
Higher video conference capacities at most plan levels
Cons
Salesforce and Zendesk integration only begin at the Premium tier
Call recording isn't standard across all plans
Zoom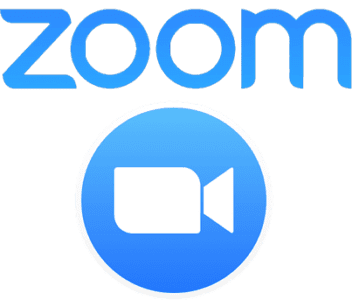 It's hard to miss Zoom's presence in the world of web conferencing – it's become a titan in the industry thanks to social distancing. Zoom and video chatting have become ubiquitous, and since there's no lower cost than free, Zoom's base-level offering is something for a business to consider who wants a cheap way to stay in contact with employees. Zoom has chat, Zoom phone, and meetings to round out their unified communications offering completely.
Zoom has dedicated tools for conference rooms, and since Zoom is video-first, H. 323/SIP devices send and receive video in up to 1080p resolution. This is a notably higher resolution than Intermedia's maximum 720p.
How Does Zoom Compare to Intermedia?
Pros
There are four plans with Zoom
Zoom's Basic plan is entirely free and hosts up to 100 participants
Cons
Extra storage on Zoom's file servers is $40.00 per GB, per month
Dedicated phone support is only available for the Business plan and above
Freshcaller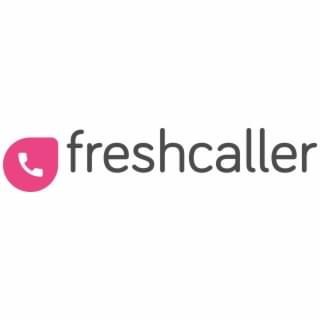 Unlike the other two selections, Freshcaller is a provider that's designed for SMBs. For this reason, it fills a similar niche to Intermedia. Since Freshcaller has a pay-as-you-go structure, it's straightforward to use for those businesses that don't want to be locked into a specific payment arrangement. Freshcaller is a provider with international virtual numbers, which is a feature that Intermedia Unite is missing.
Freshcaller has four tiers so that businesses select the plan that's most convenient for their dialing. For those in need of a strong CRM, Freshcaller has its own dedicated solution called Freshsales. In our recent review, we discovered that this provider has more than enough features to make it a solution for more than just contact centers, and its unique Freshcaller pricing plans also make it a very reasonable solution for smaller organizations.
How Does Freshcaller Compare to Intermedia?
Pros
Freshcaller offers pay-as-you-go
International virtual numbers are available at all plan levels
Cons
Things like voicemail and adding members to conferences cost extra
There's minimal integration
Reliability is the Cornerstone of Intermedia Unite
Intermedia offers a "Five Nines" guarantee, which is an SLA that ensures 99.999% uptime of service. This is more efficient for businesses than other providers with 99.99% uptime guarantees, which amounts to eight hours of calling wasted on downtime. They even compensate businesses that experience more than six minutes of downtime during the year.
Picking a VoIP or unified communications provider is always a balancing act because no provider is perfect. If you want phone numbers in international markets, Intermedia Unite won't be a good selection. Also, while 720p video feeds aren't terrible, there are higher resolution web conferencing solutions out there like RingCentral, Zoom, and Cisco's WebEx. These even have higher attendee capacities.
Intermedia Unite is a strong competitor in the business communications space, but if this isn't the provider for you, check out our hosted PBX section – our tables are interactive and break down the pros and cons of each provider so that you can make an educated decision.