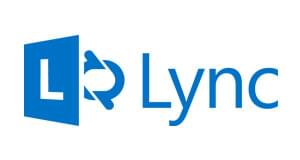 911 Enable, the leading provider of E911 solutions for IP PBX systems, has announced that their solution will be capable of supporting Microsoft Lync 2013. "Lync 2013 includes new E911 capabilities which reflect the ways that organizations are using their communications networks today," said Lev Deich, Director of 911 Enable. "911 Enable provides critical support for these innovations, and we're proud to offer the industry's first E911 solutions that support Lync 2013[.]"
Lync, an instant messaging client available as part of the Microsoft Office Suite, is aimed at enterprise environments, rather than for home users. Its basic features include IM, VoIP, and videoconferencing, which makes it one of the top platforms for enterprise communications. Lync 2013 is available to select developers and will be available to the general public in early 2013.
The biggest benefit to users will be the Emergency Routing Service (ERS.) With the ERS, which is a SIP-based E911 service, caller location information will be delivered to Public Safety Answering Points across the US.
Related Articles:
– Apple Patents Device-to-Device Location Sharing Technology
– Microsoft-Polycom Products at IP Phone Warehouse Provide More Than Value