If you don't want to find yourself in a situation where your business phone system is offline and no one is there to help you out, then vetting the customer service performance ahead of time is an absolute must.
Today we're going to give you an objective review of RingCentral's five support channels based on our own first-hand research and experience.
Here are the 5 types of RingCentral's customer service and support channels that we'll review:
Let's kick things off with the live chat since it's usually a good representation of the overall customer service acumen from a company.
1. Support Chat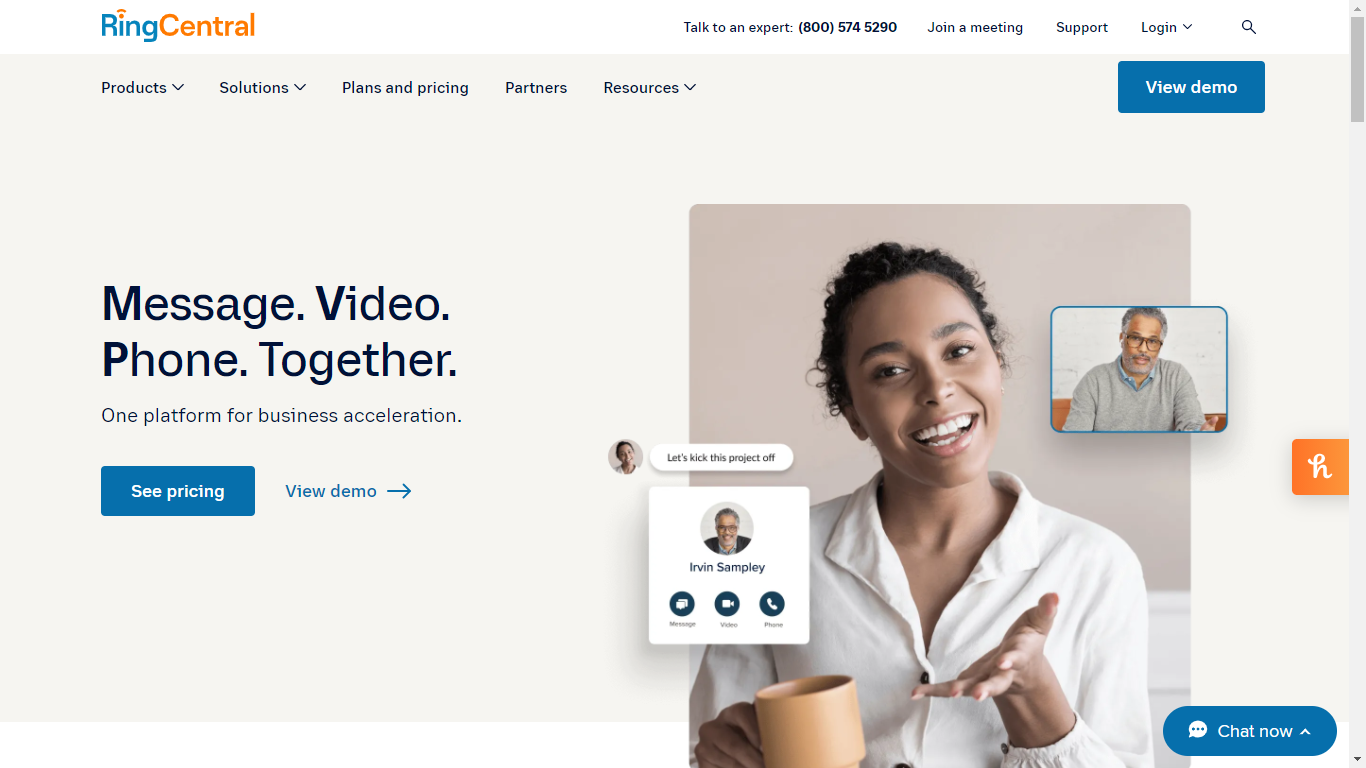 One of the fastest ways to reach RingCentral support would be via live chat. The widget is readily available on their homepage and got us connected to a human agent in a matter of seconds.
To fully stress-test the customer service capabilities of RingCentral, we decided to bombard this agent with a series of questions to see if she could answer them all in a timely manner. The first thing we did is specify our needs and see which plan she would recommend
We told her that we were tired of using different tools for everything so we wanted a plan that could unify our video conferencing, voice calls, team chat, task management, and file storage needs. With this in mind, Merizol recommended the Premium plan.
This is the RingCentral plan that focuses on expanded integration support so it makes sense that she would recommend it. It's nice to see an honest recommendation rather than an attempt to upsell us to the Ultimate plan that would be overkill for our specified needs.
We asked her to specify what the plan would cost per user by monthly versus annually and she happily obliged. We also said we'd like to get VoIP desk phones but weren't sure whether to rent or to buy. Merizol quickly sent us a link to the full catalog with rental and purchase pricing.
This is a nice self-service approach since letting the customer choose which phones they want is a better approach to customer success than deciding everything for them. Next, we asked her how long the setup process would take and if onboarding training is provided.
She said everything would be fully implemented within an hour of signing up and that onboarding training will indeed be provided to our employees. Lastly, we asked her how much storage we would get on the Premium plan.
After telling us she would verify, we had our answer in less than five minutes: a solid 200 GB.
To end the chat, we asked her why we should choose RingCentral over other providers? Rather than doing a hard pitch, she calmly linked the "Why RingCentral?" article so we could learn more about the benefits of RingCentral at our own pace.
Overall, I think RingCentral's live chat support held up really well against our rapid-fire questioning. We got clear answers, transparent pricing, and the links we needed to make an informed buying decision.
2. Support Phone Line
If you want to reach out to RingCentral support over the phone, then you can take your pick from the list of hotlines. You'll find numbers for the US, Canada, Australia, New Zealand, the United Kingdom, Ireland, France, Germany, Spain, Belgium, Luxembourg, the Netherlands, and Singapore.
You can also reach out to the general international hotline (925) 301 8209. If you have a plan with two or more users then you'll have access to 24/7 support. Otherwise, you can reach out between 5:00 AM and 6:00 PM PT Monday-Friday excluding holidays.
Non-English support is available from 9:00 AM to 6:00 PM CET Monday-Friday as well.
3. Open a Case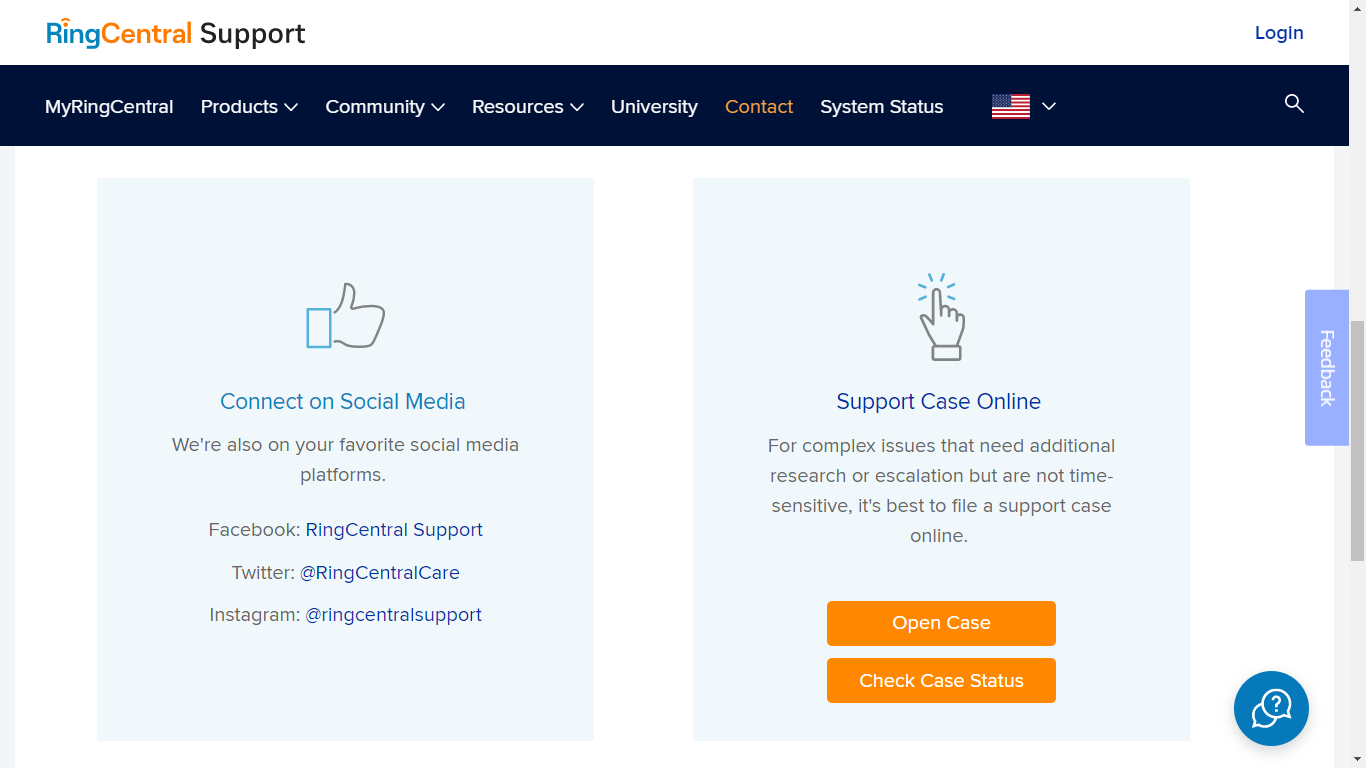 If the problem you're facing is particularly complicated but not too urgent you could try opening a case. You would need to be logged in so if you're a new customer without an existing subscription you'll need to find alternative means of reaching RingCentral support.
You can also see the status of your current cases through the same page which makes it easy to check in on pending tickets. It's worth noting that you'll be able to search through old cases as well and export them as a prophylactic move in case you run into the same issue again.
4. Social Media Inboxes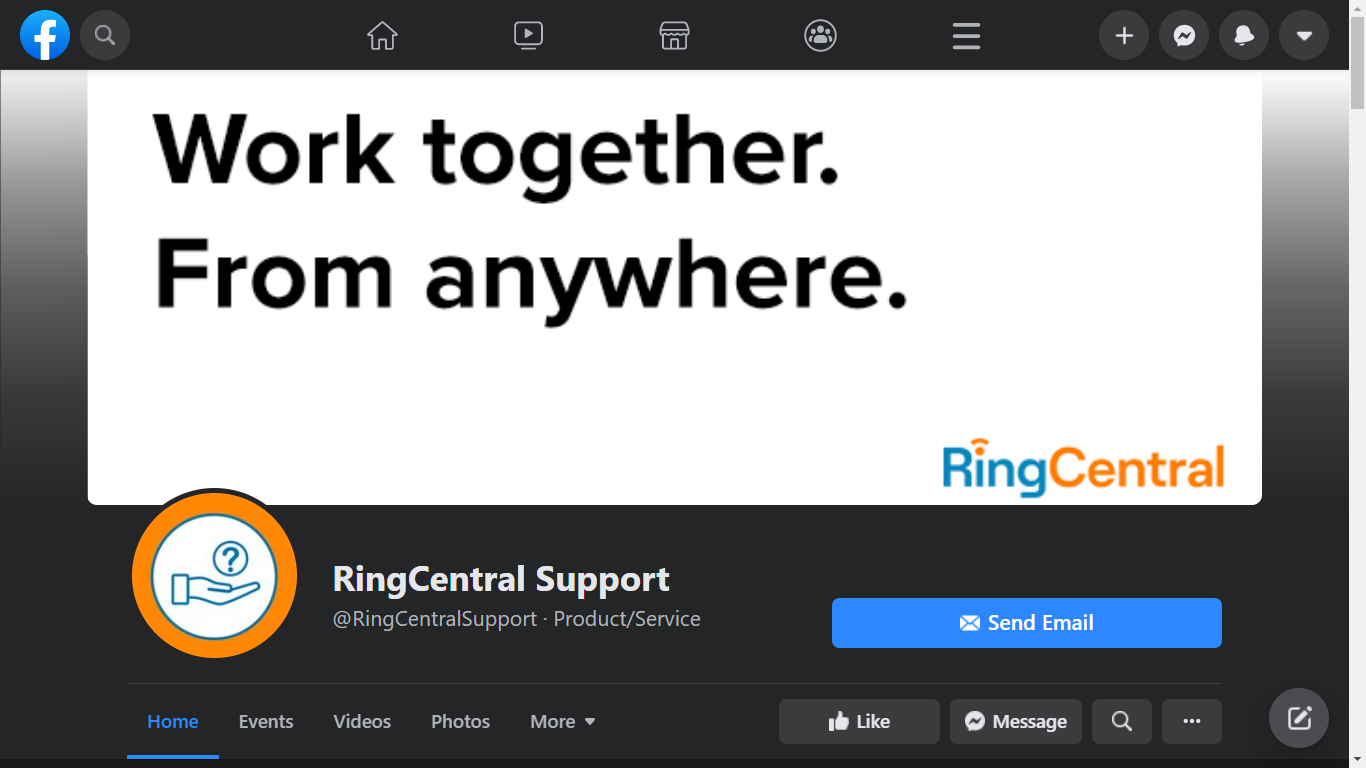 RingCentral support has an account on all three of the major social media platforms.
We reached out to

RingCentral on Facebook

at 8:06 PM PT and got a response the next morning at 7:14 AM.

We reached out to the

@ringcentralsupport

Instagram account at 8:07 PM PT and got a response an hour later at 9:08 PM making it the fastest social media channel of the lot.

We reached out to

@RingCentralCare

on Twitter at 8:15 PM PT and got a response the next morning at 7:15 AM.
Getting an Instagram response in an hour outside normal operating hours is impressive. Not only is it a speedy nighttime response but it also came from a platform that many other VoIP providers don't even have a presence on.
5. Knowledge Base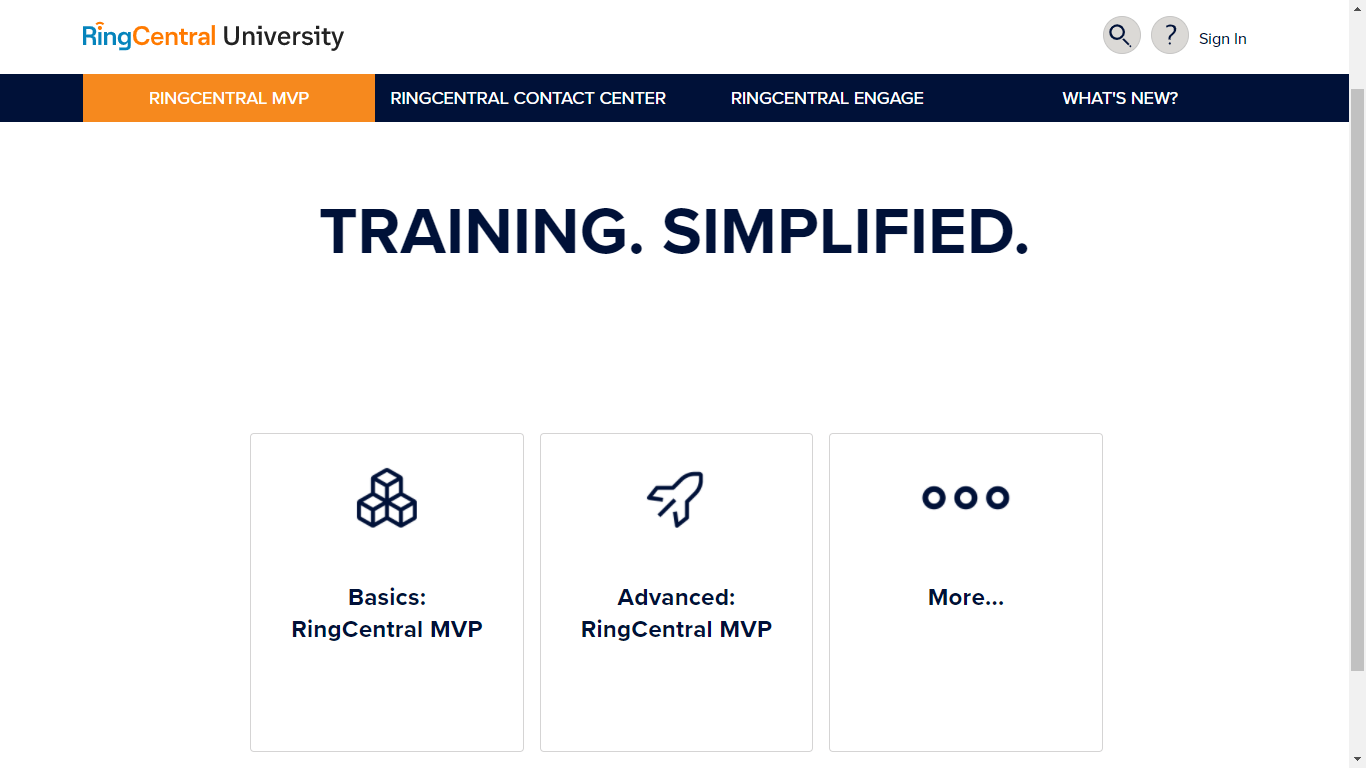 The RingCentral knowledge base has over 4000 articles written by product experts that help users navigate every aspect of the feature suite. This includes guides on things like how to integrate tools, changing your account PIN, and countless video tutorials.
If you're looking for a more structured approach then you can familiarize yourself with all key functions by going through RingCentral University
Conclusion
RingCentral's largest customer service strengths have to be its resilient live chat agents and expansive knowledge base. The company takes an efficient hybridized approach of helping customers whenever needed but also creating an environment that's conducive to self-service.
Of course, not every customer support team can offer such a streamlined experience. To see what it looks like when things go horribly wrong check out our brutally honest Waiting for Mitel article.