With the Magic Quadrant, a service mark of Gartner, your business can see exactly how your current contact center as a service (CCaaS) provider stacks up against some of the other leading vendors on the market.
Gartner is the most respected research organization, their Magic Quadrant is one of the best resources to leverage in order to understand the current market landscape, along with any dramatic shifts that may happen along the way.
The CCaaS Magic Quadrant provides a detailed look at the industry at large, making it the ideal way to understand the current market and options available. Studying these options provides business owners with the resources they need to make the right software decision for their organization.
In this article, we'll provide a complete breakdown of the 2020 CCaaS Magic Quadrant. We'll cover the following sections:
Gartner's CCaaS Definition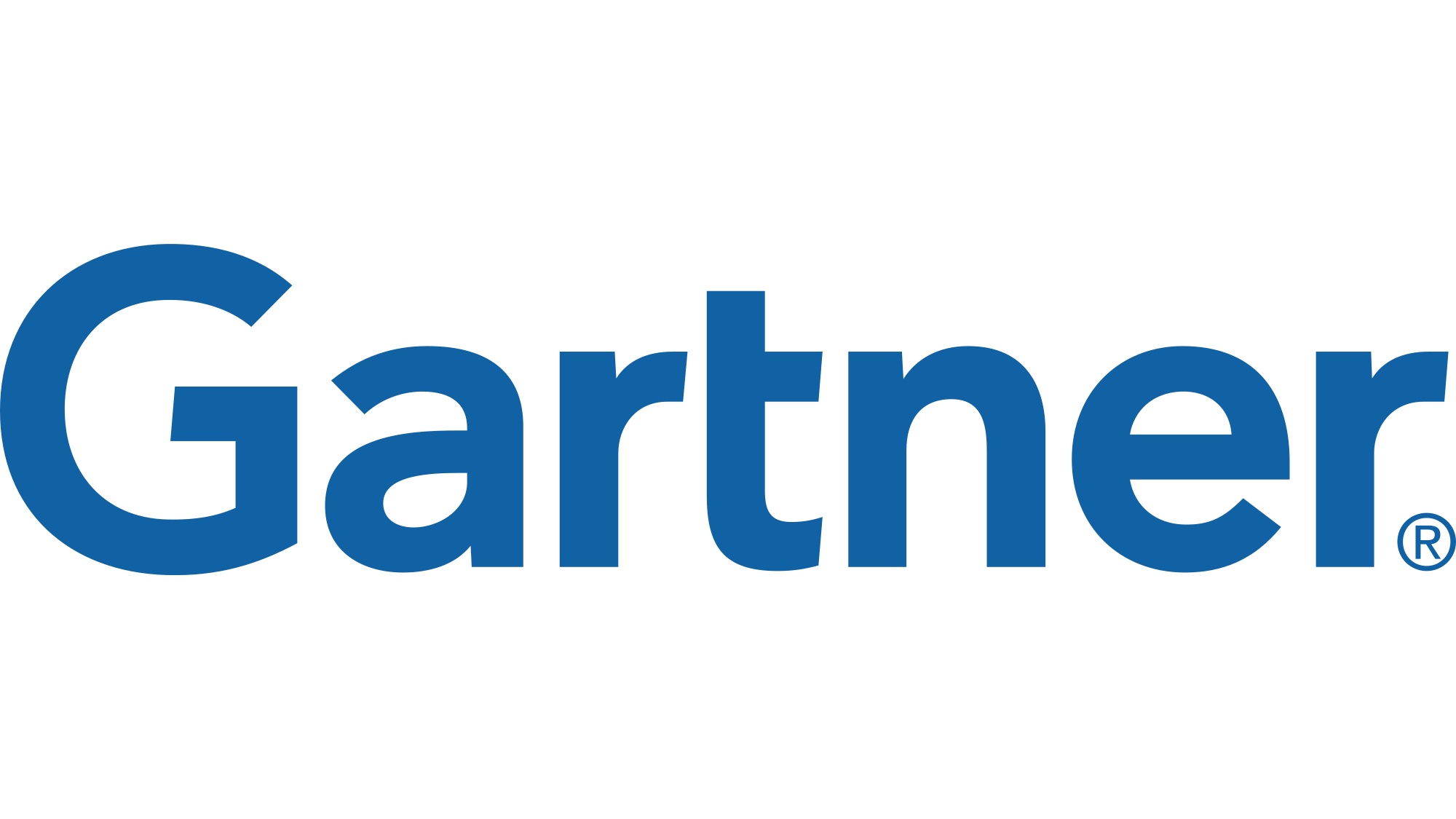 Previously, contact centers were run with on-premises systems. But in the last 15 years, the industry has moved towards cloud-hosted solutions, now referred to as CCaaS. These solutions maintain the same particular purpose, but tend to focus on intelligently handling customer interactions from all of your organization's communication channels.
Gartner states that CCaaS solutions are similar to an on-premises contact center infrastructure, but there are key differences to consider.
Mainly that CCaaS easily connects to cloud-based applications and that organizations typically pay for the service on a monthly basis. According to Gartner, CCaaS solutions include the following features:
Automatic call distribution (ACD) and interactive voice response (IVR)
Universal call routing and call queuing
An intelligent chatbot to support customer interaction and business transactions
Ability to proactively contact customers through means like outbound dialing and SMS messaging
Access to customer data
As UC Today reported, in 2019, Gartner identified the following four pillars for exceptional customer service:
Exploring digital applications to enhance efficiency
Prioritizing and improving the digital experience
Gaining control over service websites
Meeting increasing pressures and demand for accountability internally
So by Gartner's definition, CCaaS should provide the features above while delivering upon their predefined pillars for excellence in customer service.
The State of CCaaS in 2020
Contact centers are becoming an increasingly necessary tool in companies' customer support arsenal. Their presence is on the rise with businesses. In 2020, it became increasingly more common for businesses to opt for cloud-based solutions like CCaaS.
One of the reasons the industry has seen a massive shift toward cloud-based solutions is the ongoing coronavirus pandemic. Traditional contact centers were deployed on-premises. However, that's no longer a feasible option.
Contact centers in 2020 had to pivot toward ideas that support lean growth and cost-cutting, without sacrificing the customer experience. These solutions had to become agile in order to deliver those personalized experiences for customers. That's where cloud-based solutions come in.
Because of the growing switch to CCaaS, the industry thrived in 2020. According to Verified Market Research, "the CCaaS Software Market was valued at USD 24.8 Billion in 2018 and is projected to reach USD 35.1 Billion by 2026, growing at a CAGR of 4.4 % from 2019 to 2026."
The integration of machine learning and AI into general business processes is considered to be part of the reason the market is doing so well. Simply put, the demand for these solutions is greater than ever.
Current Market Trends
While the majority of contact center technology users have gravitated toward cloud solutions, the purpose behind the software reminds the same — giving your customers the best experience possible with your business. Because of that, many of the CcaaS trends that emerged in 2020 are focused on the user experience and ways to enhance it.
UC Today interviewed leaders in the space to ask their take on trends in the space. Mark Armstrong, Director of Commercial Sales for Genesys, considers predictive customer engagement strategies to be an emerging trend in the CCaaS field.
With so many competitors in the field, contact center as a service providers need to know how to serve customers before they even arrive. The growing presence of AI and machine learning in cloud-based contact center solutions gives businesses the ability to reach this goal.
CCaaS solutions offer companies the ability to give their customers a personalized customer support management platform. Because of that, experts are seeing a growing trend in highly personalized experiences. This is connected to AI as well, as that software can analyze customer history and behavior in real-time, allow you to provide them with exactly what they need.
Inclusion Criteria for The Magic Quadrant
Gartner has numerous Magic Quadrants for various software markets. Each one is put together with painstaking thought and effort. As the firm states, the graphs are based on rigorous and fact-based analysis backed by their tried and trued methodology. Understanding their process is key for any business looking to purchase or compare a CCaaS system.
When creating one of the patented Gartner documents, the analyst firm first defines the boundaries of the specific market in question. In order for a certain software category to be considered, that field must be distinct and viable.
Gartner needs to see emerging trends and their impact to be sure that that software will make an impact on users. The firm only selects markets whose insights will assist clients with planning, investment decision making, and general support of vendor relationships.
Selecting the vendors to appear in each chart is also a detailed process. The specific criteria for inclusion consist of elements such as market share, number of clients, types of product/services offered and more. It's important to note that the vendors included in a magic quadrant are not meant to be an exhaustive list of options in the space. Merely, they are the vendors Gartner believers are best suited to meet their users' needs.
Every vendor included in Gartner's Magic Quadrants is rated by a certain set of criteria, which fall into two categories — Completeness of Vision and Ability to Execute.
Completeness of Vision reflects the vendor's technological innovation compared to its competitors. Ability to Execute looks more at the vendor's logistical benefits, such as financial viability and market responsiveness. These categories are what define each axis of a magic quadrant.
Every layer of detail allows for Gartner to place each vendor in one of four quadrants within the context of the entire document — Leaders, Challengers, Visionaries, and Niche Players. Those four quadrants are what allow users to judge leaders in the market.
The 2020 CCaaS Magic Quadrant

The 2020 CCaaS Magic Quadrant reveals the leaders, challengers, visionaries, and niche players in the field as of September 2020. Their standings will remain the same with Gartner through about this time next year.
2020 saw a big change in Gartner's Magic Quadrants. Instead of releasing separate Magic Quadrant reports for Western Europe and North America, the firm decided to combine them as one. This undoubtedly changed the results in some way, causing many in the industry to be upset with the change.
But regardless of how many Gartner research publications come out, one thing is clear — the transition from on-premises contact center systems to cloud solutions is growing. Here's a closer look at this year's Magic Quadrant and how it changed from last year.
A Close Look at the Current Leaders
The leaders on a Gartner Magic Quadrant are vendors who thrive in the way of their ability to execute and their completeness of vision. They are software solutions with some of the highest ratings in the market. This year, CCaaS has three leaders — NICE inContact, Genesys, and Talkdesk.
NICE inContact
NICE inContact came out near the top of the pack in 2020. The product was born in 2016 from NICE's acquisition of inContact. The vendors merged their company names together and joined forces to usher in the industry's first end-to-end cloud contact center. The union between the two vendors provided investment for more acquisitions and international growth. Needless to say, the acquisition clearly paid off.
NICE inContact ranked so high this year due to its CXone product. The solution is a fully-integrated cloud customer experience platform. It was designed to help achieve profitable innovations, scalability when necessary, and add new capabilities as needed.
The tool offers functionality such as omnichannel routing, analytics, workforce engagement, and AI. RingCentral acts as one of the solution's channel partners and bundles it in their small business offering.
Here are some pros and cons of NICE inContact according to verified reviews from GetVoIP users.
| | |
| --- | --- |
| NICE inContact Pros | NICE inContact Cons |
| Easy to scale | Scripts for call flows are overly complicated |
| Responsive support team | Could use a video calling solution |
| A flexible platform that allows you to add or remove features on the fly. | Their standard reporting has room for improvement. |
Genesys
Genesys has been on the market for 30 years now. The tool started out focusing on use cases for global sales, marketing, and operations. The product was well-received, as it has been used by organizations in more than 100 countries. Genesys used its sales origins to create a unique CCaaS experience. They refer to this as Experience as a Service.
The vendor designed their tool with the intention of simplifying their users' customer interactions. Genesys recognizes that a contact center needs to go beyond just supporting phone calls, which is likely what landed them the title as a leader on Gartner's CCaaS Magic Quadrant, specifically placed the furthest for Completeness of Vision. That's why they include features such as social media, screen share, and self-service options.
Their all-in-one tool allows its users to provide better customer support. The variety of features enables to reduce call durations, lower costs, and increase revenue. Here's a breakdown of what GetVoIP users had to say about Genesys' user experience.
| | |
| --- | --- |
| Genesys Pros | Genesys Cons |
| The platform offers a wide array of products and solutions | Its reporting has room for improvement |
| It's an easy-to-use and flexible tool | Extra fees add up |
| Genesys offers an impressive all-in-one tool | Genesys's support team can be slow to respond |
Talkdesk
Talkdesk may have been founded in Portugal, but found major success in the U.S. market and continued to grow internationally beyond that. Companies like Talkdesk may represent the future of  Magic Quadrants, as it's a great representation of the new unified Gartner report — a company headquartered in both North America and Europe.
Talkdesk's CX Cloud is what earned them Gartner's highly-coveted praise. It's an end-to-end solution designed with customer experience in mind. This includes solutions for customer engagement, enterprise collaboration, AI & knowledge, and more. It's an intuitive and fully-integrated system that provides Talkdesk's users with a competitive edge.
Another way in which Talkdesk sets itself apart is by offering a cloud center transformation roadmap. The organization recognizes the way in which COVID-19 has upended normal business processes. So they provide a free eBook for potential customers looking to transform their legacy contact center into a cloud experience.
Talkdesk takes end users through five stages — tackle, transition, transform, transcend, and thrive. Each step leads users to be able to get to a point in which they can provide their customers with exceptional customer service through a cloud-based contact center.
Here are some pros and cons of Talkdesk according to verified reviews from GetVoIP users.
| | |
| --- | --- |
| Talkdesk Pros | Talkdesk Cons |
| Easy to use | It can get a little pricey |
| A stellar call recording feature | The admin portal has room for improvement |
| Impressive support team | Their reporting features could be improved |
Changes from the 2019 Magic Quadrant
2019 North American CCaaS Magic Quadrant (L); 2019 Western European CCaaS Magic Quadrant (Center); 2020 CCaaS Magic Quadrant (R)
With the move from two full reports for North America and Europe to one unified Magic Quadrant, it's a little more difficult to accurately compare the two results. But as there are still some overlaps, here's a look at what changed in the CCaaS market in 2020.
Fewer Leaders in 2020
By combining the two markets, the 2020 CCaaS Magic Quadrant was bound to be more crowded than each one from 2019. Interestingly, that meant that 4 of the previous Magic Quadrant Leaders lost their spot in the coveted category. On the North American side, Five9 crossed the line over to Challenger. Western Europe's Vonage and Content Guru also crossed that line, with Odigo dropping to Visionaries.
No More Overlap
With two separate markets, some vendors appeared on both Magic Quadrants. But they would sometimes appear in different categories on the different Magic Quadrants. For example, both NICE inContact and Talkdesk were ranked as Leaders in 2019 in the North American Market.
But they were both ranked as Visionaries in 2019's Western European market. With one Magic Quadrant in 2020, there is no dispute — they are both leaders this year. The change is a positive one, as it brings about clarity and consistency to the Magic Quadrants.
Who Fell off and Who Joined the Magic Quadrant?
Each year different vendors fall off and are added to every magic quadrant — it's a normal part of Gartner's process. But with the merging of both markets, that number is likely higher than before this year.
Who fell off:
Serenova
Aspect Software
Tella
Puzzel
Who was added:
Lifesize
Wordline
Amazon Web Services
Amazon is perhaps the most intriguing addition to the CCaaS Magic Quadrant. Previously, Amazon Web Services was more well known for being a platform on which businesses could store their databases and deliver content. The platform launched its own CCaaS tool, Amazon Connect, just three years ago, and it's already made it onto a Magic Quadrant. It goes to show that this product is one to watch.
The Bottom Line
Selecting a new software solution for your business is a process. As it can make or break certain business processes, thorough research should be involved.
Gartner's Magic Quadrants are a great resource to leverage in order to guarantee that you are making a well-informed decision. But remember, the opinions of Gartner are not objective statements of fact. The software solution you select should fit your individual business needs.
The CCaaS Magic Quadrant in particular sheds important information about the contact center market. For one, Talkdesk, Genesys and NICE inContact have been leaders in the space for two years in a row. They're clearly vendors to keep an eye on, as the space continues to evolve — and with the growing switch to cloud-based solutions, the contact center software field will absolutely continue to grow and evolve.