With the coronavirus pandemic pushing the workforce to become increasingly remote, businesses need to find creative options to continue to collaborate on a daily basis. Cloud storage software ensures that you can keep documents and files safe and your team members can access them from anywhere as well. 
These collaboration tools store your data on the internet through a cloud computing provider. The third-party provider manages and operates that data as a service. Two major players in this field are Dropbox and Box. In order to help you decide which of these tools are best for you, here's a breakdown of everything that each solution has to offer. We'll cover the following sections in this article:
Dropbox vs. Box Overview
The sharing tool was conceived when its founder Drew Houston kept forgetting his USB flash drive while he was a student at MIT. From there, the company exploded in popularity. The company boasts big-name customers like National Geographic, Arizona State University, and Sundance. 500,000 businesses and counting use the solution for their collaboration needs.
Box founder Aaron Levie developed the tool as a school project when he was a student at the University of Southern California. Over the course of the 15 years since its inception, Box has secured millions in funding and acquired companies along the way. Box powers more than 100,000 organizations, including Allstate, Morgan Stanley and Coca-Cola. 
Ease of Setup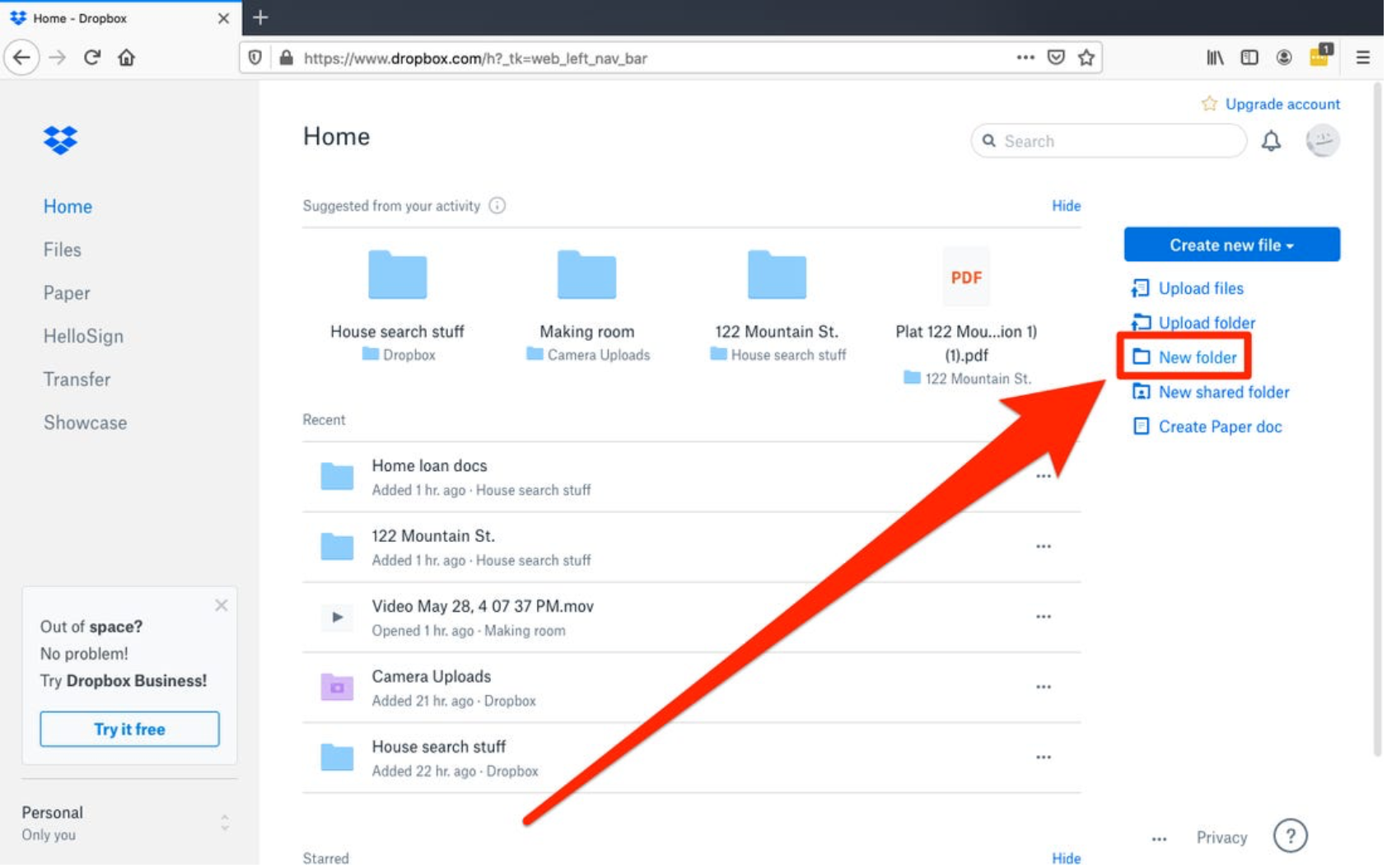 Dropbox Business offers clear instructions on its website for setting up your company's account in order to promote ease of use. When signing up, your organization will be given its own team space. When you sign in for the first time, you'll see blue folders with a building icon — these are the team folders where your organization can drop all documents and files. 
Your team admin has the ability to adjust permissions to invite external parties to use the folders or limit access in any way you'd like. Team folders are managed by admins, but members of your team can also create shared folders.
You can set up folders for individual team members as well. Admins can access individual folders through the admin console or by simply signing in to your account. Once folders are set up, you can begin to coordinate and create. 
Box also provides steps for getting started with your new account. You can easily create a new folder and enable others to access the folder by entering their email addresses upon creating the folder. After giving those colleagues access, you can manage their specific permissions. 
Box provides a simple interface to make sure new users can easily navigate their accounts. You can easily search for files and use the folder tree feature so you can find the document you're searching for. 
Winner: As Dropbox provides clear steps for setting up a business account, they come out on top here. 
Storage and Pricing
Dropbox offers different plans based on the storage space you're looking for. That means there's a pricing plan for businesses of every size. The structure for each of these plans ensures that you don't need to pay for more storage than you'll use, which is ideal for small teams that don't have large budgets. You can opt to be charged on a monthly or an annual basis.
| | | |
| --- | --- | --- |
| Plan | Price | Storage |
| Professional | Starting at $16.58/month | 3 TB of storage |
| Standard | Starting at $12.50/user/month | 5 TB of storage |
| Advanced | Starting at $20/user/month | As much storage as needed  |
| Enterprise | Contact Dropbox for a quote | As much storage as needed  |
Box makes it no secret that they're geared toward large enterprises. But this tool is also ideal for businesses that see themselves scaling in the future. Dropbox gives you the features you need to get going with your business, Box is the bulked up alternative for when you want to hit the accelerator a little harder. 
Here's a breakdown of each of Box's pricing options. Just like Dropbox, Box provides the option for businesses to be charged on a monthly or annual basis.
| | | |
| --- | --- | --- |
| Plan | Price | Storage |
| Starter | Starting at $5/user/month | Up to 100 GB of storage for up to 10 users |
| Business | Starting at $15/user/month | Unlimited storage for your entire organization |
| Business Plus | Starting at $25/user/month | Unlimited storage for unlimited external collaborators  |
| Enterprise | Starting at $35/user/month | Unlimited storage for unlimited external collaborators  |
Winner: Because of their Professional plan, Dropbox comes out on top here. While Box offers a large amount of storage for a fairly affordable price, Dropbox's Professional plan still offers a good amount of storage for an even lower cost. 
Security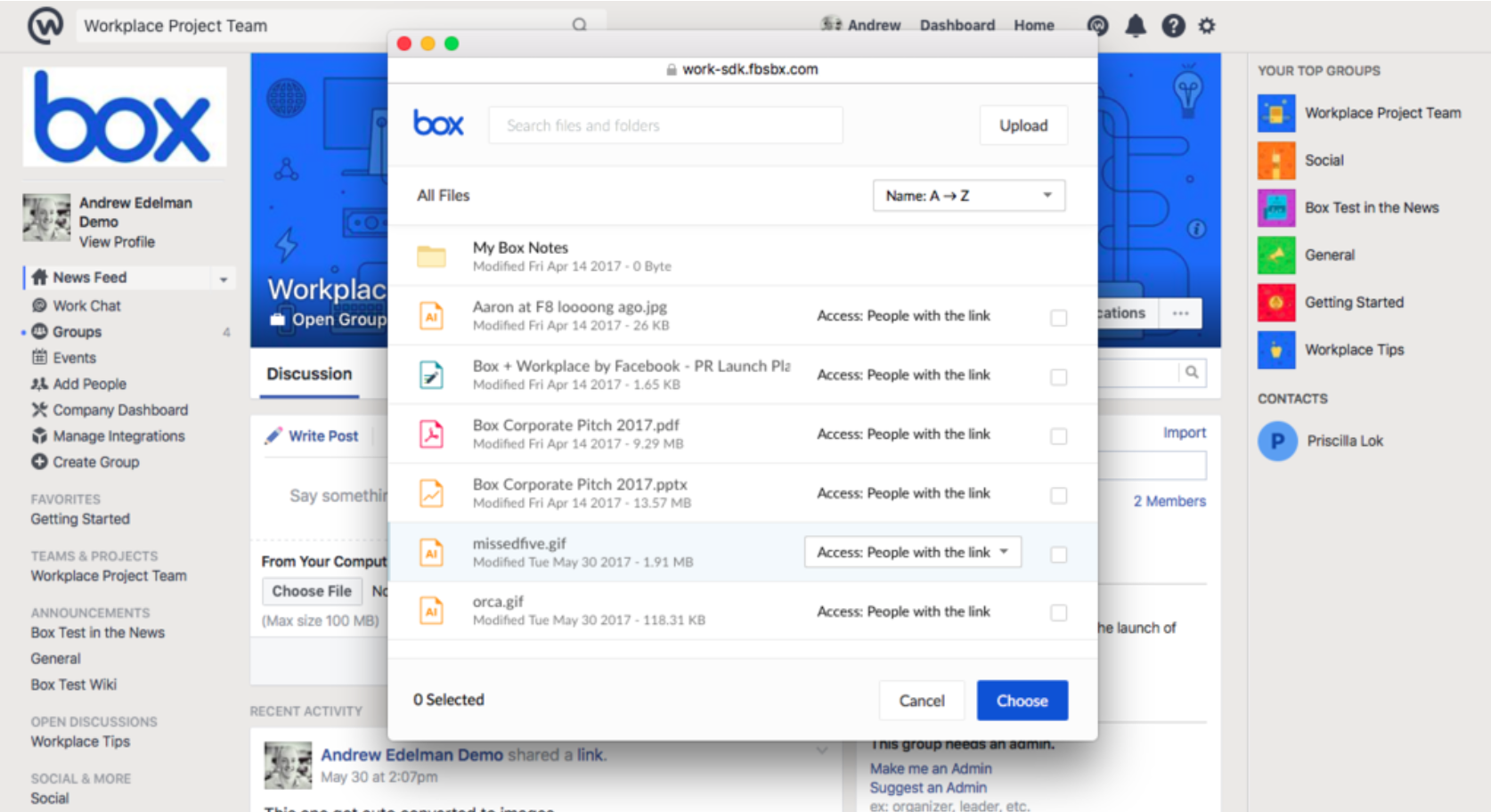 When your files are being stored with cloud technology, there's always a little risk in a data breach — that's why Box and Dropbox prioritize security for their users. Dropbox designed its product with advanced security features in mind, which is why your data is always protected. In fact, they even provide their customers with a thorough trust guide, filled with various articles proving Dropbox's prioritization on security, compliance, and privacy.
Box also offers an eBook detailing all security measures their organization puts into place. The cloud storage selection requires user authentication, ranging from granular to strong. You can monitor what's happening within your workspace with insights and audit trails. Box also offers machine learning to defend against outside threats. The solution also offers simplified governance and compliance to make sure you meet privacy requirements.
Here's a breakdown of the security features that Box and Dropbox offer:
| | | |
| --- | --- | --- |
| Enhanced Security | | |
| Version History | Unlimited version history points for those that need to go back to check a previous version. | This plan only offers the 50 most recent version history points for each file. |
| Version Recovery | Unlimited version recovery points for those that need to recover a deleted file. | Box's Business plan, as of now, doesn't offer version recovery points other than the ability to restore files in its trash folder. |
| Access Tracking | You can track logins, devices, and locations of team members. | You can track basic access stats, with the additional boon of auto-expiring and/or locking files. |
| Activity Audit | Detailed audit logs are available. | This plan does not offer detailed audit logs. |
| Single Sign On (SSO) and Active Directory | Yes | Yes, but allows only 1 integration. |
| Password-protect Files/Folders | While there are workarounds, this feature is not native. | Yes |
Winner: This is another draw. Each offers similar features to one another, and with both options, only certain security features are offered with certain plans.
Synchronization
Tools like Dropbox and Box are meant to help your organization improve collaboration across different devices — think of these tools like a private and protected Google Drive for your company. That means that real-time synchronization should be a priority. The tool provides clear instructions for syncing your account across different devices. 
Dropbox's Sync feature is considered to be one of the platform's core features. It keeps your files up-to-date across every device that has access to your team's account. So if you edit a document on one device, those changes will be visible on everyone else's device. You can easily start the syncing process on a computer or a phone/tablet. 
The workflow of doing this is simple. You just need to download Dropbox on every device that needs access. Sign in to your team's account on each of those devices. Then, you're free to start dropping files into your folder. If you select the "Available Offline" option, you'll be able to access those documents without WiFi. 
Box also offers its own sync feature. Box Sync enables you to mirror data stored on your Box account to your desktop. That means that your documents and files are available offline. If you make changes to the synced files locally, those edits will automatically sync with your Box account.
Since Box Sync allows for offline access, enabling it is a little more complicated than Dropbox's functionality. Enabling this feature is similar to downloading a new application on your computer. You'll need to install a Box Sync Installer computer and follow the rest of the steps that will appear on your screen. Note that for a Mac, you will need an HFS+ or APFS formatted hard drive. 
Winner: Dropbox. Box Sync's offline access is impressive, it's limited to desktop computers and is a little more complicated than Dropbox's offering. 
Integrations
The best way that Dropbox and Box can serve your collaboration needs is by offering integrations that can seamlessly bring together your entire software stack. Both tools offer a large list of integrations to help you meet your collaboration needs. Dropbox promotes nearly 200 integrations on its site and Box boasts more than 1,500 integrations.
Dropbox has partnerships with four software providers — Autodesk, Trello, Slack, and Okta. They have combined forces with each vendor to offer a new best-in-class tool. For example, the plugin for Autodesk enables users to access their entire Dropbox library directly in Autodesk. The Slack and Dropbox integration enables teams to bring their conversations and documents together in one.
It also offers the DBX Platform for companies looking for more specific integrations. The platform allows users to leverage the solution'ss available APIs to build their own solutions. That way, you can build it to be the exact tool your business needs. 
Microsoft Office, Salesforce, and Google are among Box's 1,500 integrations. These integrations allow your content to flow across your most-used software platforms. These integrations also ensure file consistency, so everyone in your organization has a unified content management experience across the board. With so many integration options to choose from, Box ensures that every aspect of your business will be aligned.
However, Box's rich list of possible integrations offers more than just that unified content experience. Thanks to integrations with tools like Okta and Broadcom, you can beef up your organization's online security. These solutions offer additional layers of defense without compromising the flow of your content. 
Winner: Box offers far more integrations than Dropbox does, making it the clear winner in this category. 
Sharing Files
Both options encourage collaboration amongst teams working from different locations. So naturally, file sharing is a big part of that. Here's a breakdown of how each platform handles file sharing.
The tool provides multiple options for sharing files. You can share a file or folder directly on the website, use the mobile app (available for both Android and iOS), share a file from the application on your computer. The platform offers a customer support page explicitly laying out instructions for each sharing process.
Dropbox also allows you to adjust the permissions for each person you share with. For example, if you want to give view-only access to a folder or a file to someone without a Dropbox account, you can share it with a link. If you give full editing access to someone you share a file with, those comments and changes will be updated and appear for everyone who has access to that document. 
Box enables users to share any kind of file of any size — that means anything from zipped folders to raw images to videos. You can create a link to share with someone or share it right within the platform. Box also allows you to preview more than 120 file types. 
Box allows you to share files in multiple ways. You can send them from your desktop, laptop, or mobile device. Your recipient doesn't even need a Box account to download, edit, and comment on. The platform offers seven different permission levels, ensuring that your files are safe when they are shared with outside parties.
Winner: Box comes out on top for file sharing. Their ability to share large files of any kind and allow external users full permissions can't be beat.
Dropbox vs Box — Is There a Clear Winner? 
Both Dropbox and Box are giants of the cloud hosting industry and they both have unique approaches for businesses. Both products focus on collaborating and secure document storage.
Ultimately, the winner depends on which provider has the features that more closely fit your needs. For example, Box offers more plans with unlimited storage and Dropbox offers a plan that comes at an incredibly affordable price. Box has more integrations, but Dropbox offers a more user-friendly synchronization process.
Looking to expand your business' collaboration abilities even further? Consider implementing an IP phone system. Take a look at our top business VoIP providers.