We've been keeping a fairly close eye on Avaya ever since last year when we noticed they were standing on some shaky ground. We've continued our coverage, and weren't too surprised to hear the provider was filing for Chapter 11 bankruptcy earlier this year, with a totally new restructuring plan.
Despite the skepticism of some, Avaya has continued to soldier on with new products, as well as a continuation of service for one of the largest installed customer bases in the market.
Despite having to climb their way back up, Avaya has still been making some waves, and has had some interesting new developments in the past few months — including a leadership transition to accompany their restructuring plans.
New Leadership Takes Over
A little while ago, on August 7, Avaya announced they had appointed Jim Chirico, who was the Chief Operating Officer and Global Sales Leader at the time, to Chief Executive Officer. This transition was officially effective at just the beginning of this month, October 1st, and we're now beginning to hear about some of the plans the provider has for a hopeful future.
And way back in August, Jim had explained that he was "excited to have the opportunity to lead Avaya at a critical point in its history," that critical point being their plan for restructuring after declaring Chapter 11 Bankruptcy. Emerging as a new public company, Jim said he will work closely with the former CEO Kevin Kennedy, "to ensure a smooth transition as [they] continue the process to emerge from chapter 11."
Jim explained that Avaya planned to entire this next chapter in their history with "unique strengths and a new capital structure." A few months ago these were mostly just hopeful words, but earlier this week we had heard a bit more from Avaya's newest CEO and can see how their plan to move forward is beginning to shape up. So far, we've seen new products come out like their Equinox Meetings solutions, so safe to say Avaya isn't slowing down.
A Vote of Confidence
In his most recent blog post from October 4th, Jim explained just exactly why he is so confident in Avaya's ability to not only regain its footing on solid ground but grow to be a leading competitor in the space once again. Described as a self-proclaimed "unfair advantage," the foundation for Avaya's future is already laid out with an existing installed base of more than 130,000 customers in 220,000 locations. He also broke down three key aspects of Avaya that help the provider stand out:
The ability and know-how to listen to real business requirements. Jim explained that Avaya knows how to identify pain points and help companies realize new opportunities.
The ability to deliver solutions that truly help their customers grow. He wrote that Avaya is "not in the business of just selling customers the latest new tech product," but they are in fact "in the business of advising customers how to communicate better."
A strong partner community stands as a "key differentiator" when compared to competitors. Jim explained that he plans to expand this global ecosystem in the future to help Avaya and other organizations continue to grow.
Jim went on to explain how during his time as a global sales leader, he discovered how much customers love Avaya's technology, and have continued to embrace their "unparalleled solutions," despite the rough times. Some of this is due to Avaya's "open architecture" that enables customers to integrate in new technologies "While preserving the investments they've already made," Jim went on to explain — all in line with what we heard back in April.
What's more interesting is how Jim writes that the platform can simplify the adoption of emerging technologies, things like artificial intelligence, the ever-growing Internet of Things, and even blockchain technology. In fact, Avaya has just recently announced a new service offering built to take advantage of blockchain technology.
The New Tech: Avaya's Happiness Index
When I previously wrote about the confusing technology that is blockchain, I explained a bit about how the technology will disrupt more than just the financial sector, but even VoIP. What I didn't recognize, however, is how blockchain technology can actually be used to completely transform the customer experience and the way in which our clients interact with our organizations.
And, that's actually exactly what Avaya is focusing on with one of their newest product offerings.
Dubbed the "Happiness Index on Blockchain," this product was just recently unveiled in Dubai at GITEX technology week. To explain it simply, this is a solution that shows how this new technology, along with others including artificial intelligence and advanced data analytics, can be utilized to completely transform and revolutionize the customer experience.
Blockchain Comes To The Real World
In their announcement, Avaya explained that the "Happiness Index on Blockchain…enables organizations to dynamically manage the customer journey to achieve greater satisfaction." And the concept does seem like a really interesting use for this technology.
Avaya's Chief Technology Officer, Laurent Philonenko explains:
 "For too many people, blockchain is a solution looking for a problem. Happiness Index on Blockchain highlights how Avaya has transformed its unified communications and contact center platforms to integrate emerging disruptive technology trends into the customer experience with agility and speed," said Laurent at GITEX.

"Marrying enormous volumes of historical and real-time data to understand customer satisfaction is a huge challenge for our customers.By applying blockchain, data analytics and artificial intelligence on different data profiles and sources, we have built a globally unique solution that allows large organizations to measure and manage sentiment for every single one of their customers, as it happens."
So it sounds as if Avaya is leveraging not only blockchain, but AI and some intense data analytics as well to create a truly intelligent system that will measure and even manage just about every single interaction the organization has with its customers. This technology allows companies and even government organizations to securely collect and integrate data from multiple sources including contact centers, emails, social media accounts, as well as web and chat platforms.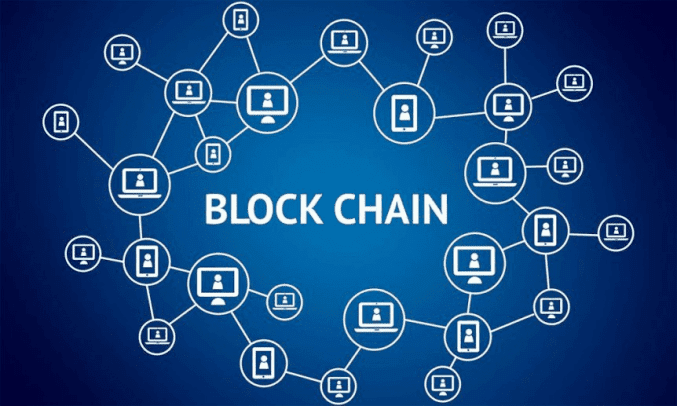 The idea is organizations and companies have intense, massive volumes of big data about customers and clients, and this data can offer deep actionable insight into every single interaction they have.
But the problem is taking hold of this data in a meaningful and manageable way. Avaya explained that by "selectively filtering offline data and monitoring real-time data sources, organizations can dynamically measure customer satisfaction levels and transform experiences to meet their satisfaction level objectives."
Avaya is taking blockchain from a conceptual technology to an actual, incredibly useful tool to revolutionize the way businesses harness, manage and analyze data.
The Future Looks Promising
Of course, only time will really tell how Avaya fairs, but its fairly clear based on their most recent developments that innovation is on the schedule for time to come.
I'm personally curious to see how this Happiness Index works in person, and how blockchain can be taken from that conceptual idea to a real-world application: hopefully I'll have a chance to go hands-on, or take a closer look at this technology up close.
I'll also be curious to see how Avaya fairs compared to the competition in the next year, and if the provider will be able to climb back to the higher ranks of Gartner's Magic Quadrant, or more specifically how they will compare to the bigger and stronger Mitel, following their completed acquisition of ShoreTel just a short time ago. We'll be keeping a close eye on both providers when the dust finally settles.