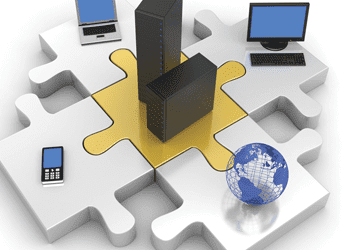 Market Research firm COMMFusion has projected tremendous growth in Unified Communications and Collaboration services by 2016, hitting $20.8 billion by the turn of the year. ​The report explores trends like worker mobility, the virtual workforce, consumerization of IT, and finally, how facets of the industry like bring your own device (BYOD) and virtualization are boosting the international growth of Unified Communications. The Unified Communications services weighing heavily in the study were IM/presence, unified messaging, conferencing, call control/IP PBX, and other relevant technologies like softphones and business process integration software. 
"The need for unified communications and collaboration (UCC) has never been greater, and the technologies continue to evolve to meet changing user needs," wrote Blair Pleasant, president and principal analyst of COMMFusion, in a post about the study. "The growing mobile workforce has led to the need for workers to communicate regardless of their location or device, and the rise of video communication and collaborative tools have created new ways for people to interact."
Next in line, the study has estimated will be hosted solutions, but predicts enterprises will continue to utilize hybrid solutions both premise-based and hosted in coming years. Included in the report is a "Vendor Leadership Evaluations for UCC" segment, which takes into account factors like market share, openness, product innovation, and other elements that separate top suppliers from one another. 
"Over the past year or two, we've seen most of the premise-based UCC vendors add hosted services to their offerings, while offering more choices for customers and a way to stave off hosted competitors," added Pleasant. "This will continue, as organizations look to their vendors to provide UCC solutions in a way that best meets their needs, whether premise, hosted, or hybrid."