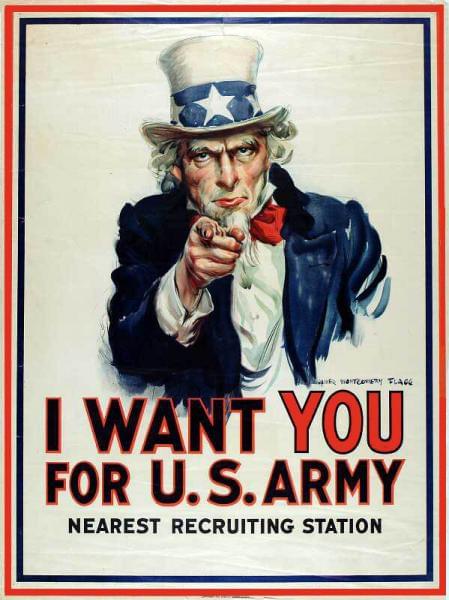 VoIP technology looks likely to receive a big push as the US Army is set to invest in the technology. That being said, the military department has awarded LGS Innovations with a $14.4 million dollar contract. Now, LGS is tasked with modernizing the US Army instillation, Fort Leonard Wood, Missouri, and delivering all the features and benefits previously mentioned.
In doing this, the provider will issue a digital VoIP data system that will "use a solution based on Avaya Communication Manager 6 unified communications system to ensure a resilient, distributed network of gateways with analog, digital, and IP-based communication devices." While this union may not sound like that big a deal, users/consumers everywhere should think about the implications of this partnership.
The US Army looks to VoIP for the services cost efficiency, mobility, quality, and an expansive features set. As VoIP is widely publicized to contain all these features, users should view this adoption as concrete proof. First off, in the wake of a tough economy and budget cuts, many agencies are looking for ways to cut expenditures. With this, the Army has turned to VoIP in an attempt to better budget their funding. VoIP solutions are known for their cost efficiency. For example, International calling with VoIP is much cheaper—i.e. the calls are run over IP networks as opposed to traditional copper lines. Additionally, with a hosted and managed solution, the military installation would not have to worry about IT maintenance/upgrade costs, as they would be the provider's responsibility.
Along with lower costs, the Army looks to take advantage of voice quality, as well as reliability. While many may feel dependability is absent with the service, VoIP includes a number of redundancies to ensure users of quality. For example, speed tests are available to users. Speed Tests check for latency, firewall, packet loss, and bandwidth issues. These four factors greatly impact the quality of VoIP service; therefore, by using these tests users can prevent any drop offs in service. Additionally, the Internet-based telephony solution improves the overall efficiency of call management. For example, VoIP enables users to utilize and effectively manage a number of lines to deal with periods of high call volume and busy traffic. Fort Leonard is a major training site for the US Department of Defense; therefore, the government needs to be sure that the site has highest quality service. The US Army's adoption of this service—which fits their quality requirements—again reaffirms the solution as being quality.
Along with quality and cost efficiency, VoIP's expansive feature set seems ideally suited for the US Army. For example, features such as call recording, video conferencing, softphones, call monitoring, auto-attendant, and Find Me/Follow Me can help with the overall management of the solution. Personnel can use Call Recording and Call Monitoring to take an active role in all conversations throughout the location, as well as log any important calls. Also, Auto Attendant and Find Me/Follow Me can help disperse calls to their appropriate locations. In doing this, live operators are not needed to assign calls to the intended receiver. Instead, calls are dispersed either automatically or through an automated menu. Even Softphones can help users utilize service directly from their computers. Lastly, conference options (audio and video) are at the military's disposal at the click of a button.
While many have rambled and ranted about the above benefits of VoIP solutions, the US Army's selection and adoption of the solution speaks volumes about the authenticity of VoIP's quality, features, and cost efficiency. Inversely, LGS Innovations is now under pressure to deliver on all the benefits of service; however, Chief Executive Officer, Kevin Kelly, seems confident of his company's delivery, "By modernizing to a digital system, Fort Leonard Wood will be able to take advantage of all of the benefits of greater bandwidth, data speeds, and rich media capabilities for its mission."
Related Articles:

– VoIP Savings: Here Today, Gone Tomorrow

– Free VoIP Features You'll Never Have to Pay Extra For