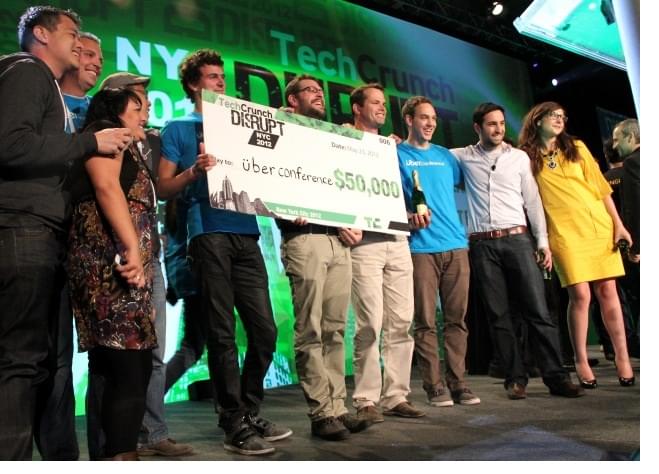 Craig Walker, the man behind GrandCentral (now known as Google Voice), has set his sites on making conference calls easier and more fun. Already, he has won this year's TechCrunch Disrupt NYC award, and raised $15 million for his company, Firespotter Labs, based on a new service called "ÜberConference."
ÜberConference is for audio conference calls, but it has a number of visual elements that make conference calls fun and easy to follow. When on a conference call, the screen is populated with graphics of the participants. When one person speaks, the graphic lights up, so you never have to ask "who just said that?" By clicking on a participant's graphic, you can call up their Facebook, LinkedIn and other social network information, so you get a feel for who you are talking to, and you won't get any of the participants confused. ÜberConference allows for muting, and for private conversations with the unique "ear muff" button. The conference call ends with some handy information about the call, including the option to download an mp3 of the call.
ÜberConference looks to have many uses, from personal to business. Like Skype and VidyoWay, it is available for free.
Source: ÜberConference Site