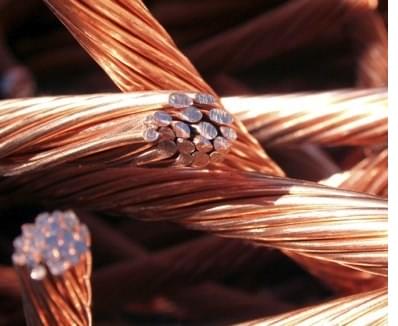 In South Africa, phone companies are plagued by the theft of telephone lines. The issue has cause a real disturbance in phone service of course, and the country as a whole, severing communications. Telkom, the country's major operator of fixed lines has reported an average of 20 million rand a month lost from thieves ransacking copper wires, which they proceed to sell overseas to the highest bidder. Over the course of 2010-11, Telkom spent about 400 million in repairs and replacement on their own, with phone line theft costing them about 2 million over the past four years.
The out of control criminal theft of lines has been a burden and challenge to South African businesses and the economy as a whole. As a result, many are cutting the cord as well as their losses and switching over to VoIP to meet their voice and data needs. Aiding further in this process, local VoIP providers are adopting innovative technologies that completely eliminate the risk of theft, says Mitchell Barker, CEO.
BitCo is combating the issue by offering "invisible lines" for companies impacted by the theft of copper. The VoIP provider uses the revolutionary technology that uses radio waves to a series high point of the sites, such as roofs and towers, such as relay stations for transmitting information to the customers' premises. The resulting network metropolitan based on Ethernet standards (Metro E), is becoming the industry standard, says Kobus Mathee, Technical Director of BitCo. "There are a lot of intelligence built into our network, with excellent back-up plans and procedures," said Mathee. "With this, we can guarantee uptime and service. The quality of our bandwidth is operator level – which means that the quality of your calls will be excellent. Thus offer an alternative to traditional landline, which are often prone to quality problems and prolonged downtime due to cable breakage or theft."
MIA Telecommunications, the sole distributor of Samsung telecommunication and PABX equipment in sub-Saharan Africa introduced Communication Manager (SCM) Express Edition early this year. This pure IP-based and comprehensive "all-in-one" adapts to small and medium businesses with less staff. The system includes IP telephony, mobility, messaging, conferencing capabilities and customer contact. The company also offers a product called MOBEX, which refers to the growing trend of BYOD. "MOBEX essentially turns mobile phones of their employees in a system extension telephone company office," says Barker.
Barker also added that next generation VoIP should be better as a whole due to these developments, as the reliability of VoIP services depends on "flexibility, control and transparency over the VoIP network" to meet business needs. In Africa, acceptance of VoIP has been slow, but many are certainly finding that less crime and more features is the way to go for communications. In light of recent events, VoIP integration might be coming sooner than expected and in top form.
​Source: IP Telephony
​Related:
– Time to Hang Up Your Landline?
– Protect Data Before it Enters the Cloud
– Is VoIP Secure?