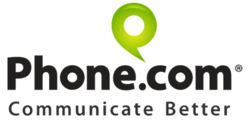 In the wake of the devastating hurricane that left many businesses without phone service, New Jersey-based hosted VoIP provider Phone.com has offered one year of free service to as many as 100 small and medium business owners in New Jersey.
Business do need to submit information, such as a credit card and other personal information, but the plan includes unlimited calling for up to a year, as well as Phone.com's array of other hosted VoIP features. Even if there is no power, calls can be forwarded to other devices, such as tablets and smartphones, so businesses can continue to stay active even in adverse conditions. When applying for an account, businesses should use the promo code "SANDY".
"SMBs and SOHOs can stay viable and remain in business if they maintain a telephone presence despite having their buildings wiped out, unusable during repair or left without electrical power for weeks at a time, and that's where Phone.com can help," said Ari Rabban, co-founder and CEO of Phone.com.
Source: Press Release