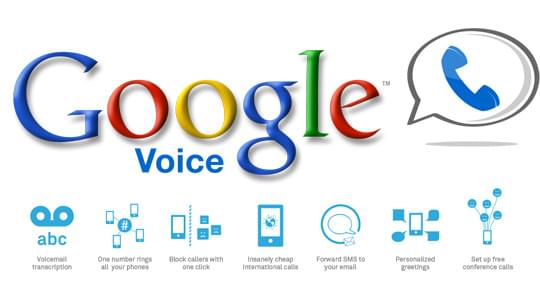 Google Voice, a leading provider of VoIP services, announced that it would continue to offer free domestic calling through 2013 for users located in either the U.S. or Canada. Aside from these regions, most other countries can still make international calls for remarkably low prices using Gmail.
Google Voice is an easy internet telephony solution for everyone, especially those who've already integrated their contacts into their Gmail contact list. Unlike other services, Google Voice does not require a user ID or handle; therefore, the service is a bit faster and easier to navigate as you only need to dial the phone number or access a profile. Additionally, Google Voice can be accessed via smartphones using the mobile app, which allots greater mobility and wider usage.
The VoIP industry has already seen tremendous growth in the last few years; however, according to IBISworld, this growth is just the tip of the iceberg.  "30 million Americans pay for VoIP service and the VoIP industry is expected to generate about $15.4 billion in revenue. While actual usage of VoIP is much higher, as customers who do not pay for their VoIP service are excluded from these statistics." In addition to this staggering projection, "Over the ten years to 2017, industry value added (the industry's contribution to the economy) is expected to increase at an annualized rate of 15.3%." With this in mind, it's easy to chart the industry's rapid development. However, though this industry is growing, it is not yet universal.
VoIP services are not likely to eliminate users' needs for a cell phone, but they do offer a cost efficient alternative service. Through this technology there are a number of quality solutions that save companies both big and small millions of dollars. There are already a number of providers that offer wide range of services, features, and plans, and as the industry grows this number is sure to grow with it. While numerous providers continue to offer new features and advanced services subject to pricing, Google Voice will continue to offer quality service with extraordinary savings through 2013.
Source: Forbes
Related Articles
– Google Declines to Include VoIP Phone Service with Fiber
– Top Public VoIP Companies in the U.S. and Their Performance in 2012
– Top 20 Most Influential People People in VoIP of 2012