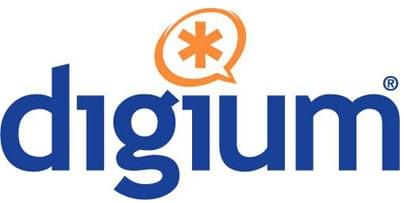 Digium, the Asterisk company, has become a primary open source alternative to proprietary communications providers. In doing this, the company offers thier Switchvox technology, an advanced business phone system and unified communications solution designed to power a broad family of products for a business of any size. Aside from providing the platform, the company also offers various certifications that teach partners the inner intricacies of the medium. Now, Digium looks to expand their Switchvox certifications even further, as they have announced the availability of the Digium Switchvox Support Engineer (dSSE).
The dSSE is a new certification within the company's already award winning partner program. Under this new certification, Digium focuses on advanced troubleshooting and configuration for their advanced Unified Communications (UC) solution, Switchvox. The dSSE is an advanced troubleshooting course that's designed to better educate partners on the proper methods and practices behind configuring and installing Switchvox successfully. Using this course/ certification, Digium looks to better implement on-demand videos, user tutorials, and other informative tools to better fit partners with the ability to expand and build their managed service offerings.
Essentially, the certification will teach partners: how to best install Switchvox is a local area network, how to provide security for their Switchvox VoIP network, how to identify and troubleshoot SIP details and call flow, as well as other troubleshooting practices. As a whole, the dSSE curriculum will cover topics including: Best Practices for Switchvox Installations, Securing Switchvox, Advanced IVR, Backups/Updates, Troubleshooting Switchvox, SIP and Switchvox, and Troubleshooting SNMP. The dSSE will also feature a certification exam that will test partners knowledge of the topics covered. If these partners attain the certification, they will be able to perform their own onsite support, which will subsequently lead to improved customer installation, service time, and support.
 Jim Butler, director of Global channel sales for Digium stated, "The new dSSE certification allows partners to extend their service capabilities for our Switchvox Unified Communications solutions and increases the technical expertise of our partner base. We are excited to introduce this new, advanced training as another one of the benefits available to our partners."
Aside from this new certification, Digium offers updated certification courses– Digium Certified Switchvox Professional (dCSP) and Digium Certified Switchvox Engineer (dCSE)– that include how to sell, design and configure Switchvox solutions, as well as Digium's IP phones. These certification course are available free of charge to all Digium Select and Registered partners.
Sources: TMCnet, PRNewswire
Related Articles:
– Digium Expands Open Source Integration with Asterisk 11