Gartner, one of the world's most authoritative research firms, recently dropped its 2021 CCaaS (Contact Center as a Service) Magic Quadrant report. Not much of a surprise – but the 2021 Magic Quadrant Report does note that the impacts of COVID-19 created a demand for CCaaS solutions as well as for companies with higher spend to transition to the cloud-based delivery model. 
"Spurred by the pandemic, demand for CCaaS solutions is moving upmarket as they commonly get used to meet complex and multiregional requirements," Gartner noted. 
Zeus Kerravala, Founder, ZK Research, is an analyst who focuses on emerging/transitioning markets like the contact center space. He said that the report is significant in 2021 for many reasons. For starters, any changes in Gartner's MQ Report likely indicate how much buyer behaviors have evolved during the pandemic.  
In the recent podcast episode, Kerravala further commented on the weight of the report, telling listeners: 
"The two axes of the MQ report are important because companies can have a strong vision, but their ability to execute on things may lack. They can still be a visionary, though." 
With a renewed outlook on the ever-evolving world of CCaaS, Gartner, in 2020, decided to take a more global perspective on its annual report. It consolidated the previously separate contact center reports for Western Europe and North America into a single one in 2020 – a trend the firm's continued into 2021. 
The State of CCaaS & 2021 Market Trends
Gartner said that halfway into 2021, some regions, including North America, parts of Western Europe, and Asia – seem to have emerged at least partially from the worst of the pandemic. At the same time, UCaaS providers continue to invest in their capabilities. "Ones that will redefine customer service," according to the report. 
"We expect CCaaS to remain a dominant aspect of contact center decision making through 2021 and beyond."
CCaaS solutions on the market are essentially a myriad of cloud-based technologies that support customer service strategies. Those in a position to make purchases – are primarily focused on replacing legacy, otherwise known as premises-based technology, with newer, server-based contact center infrastructure.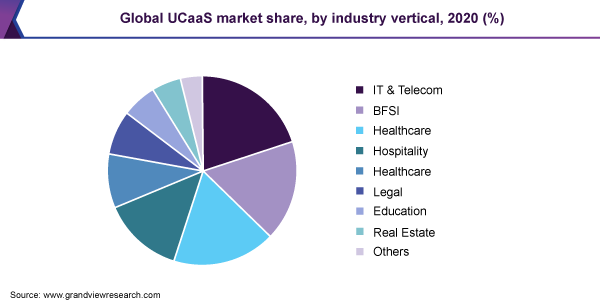 Early adoption of CCaaS focused on integrations with cloud-based customer engagement center vendors. The goal of those producing CCaaS technology – delivering an agile, elastic capability for the telephone channel. 
"Other considerations are the ability to support digital channels WEM, and knowledge and insight management. Additionally, the opportunity to reduce the number of vendor relationships for the entire stack of customer service technologies is attractive."
CCaaS providers offer this opportunity as part of a differentiated approach to premises-based technology providers, thereby fueling positive double-digit growth,"  noted Gartner in its 2021 CCaaS MQ report. According to a separate report by ResearchandMarkets.com – the UCaaS industry is worth $87.2 billion and is expected to grow exponentially between 2021 and 2026.
How Does Gartner Define CCaaS?
The definition of CCaaS has evolved over the years – something Gartner has taken note of. According to the group of researchers:
"Gartner's view of the contact center as a service (CCaaS) market is focused on transformational technologies and approaches to meet the future needs of end-users. It is not focused on the market as it is today."
Gartner defines CCaaS as a software as a service (SaaS)-based application. CCaaS should enable end-users to manage multichannel customer interactions, both customer and employee experiences.
CCaaS solutions have many differentiators, too, according to the report, which notes that vendors in the space enable adaptive and quite flexible delivery models. Third-party integrations with partner solutions through application marketplaces are another indispensable component of CCaaS. 
There are some core capabilities of CCaaS solutions, according to Gartner, like getting connected. Delivered via a channel-agnostic approach, customer service-centricity, extending intelligent self-service, and being sold on a per-seat, per-concurrent user/transaction basis, are all chief, too.
In the report, Gartner states that there are some hallmarks of a good CCaaS solution:
Process orchestration, i.e., support for more complex and personalized customer engagements.

Resource management, i.e., developing and maintaining engaged and empowered staff based on the understanding that involved employees – power a strong customer experience.

Knowledge and insight, i.e., a company's ability to deliver customer and operational insights and recommend the next-best actions across all functional groups.
Reading the report can get tricky, but we are here with a full breakdown of Gartner's 2021 CCaaS MQ Report. Take a look at the graphic of the report – if you are confused, here is how you read it: 
Bottom Left: Challengers

Top Right: Industry leaders 

Bottom Left: Niche players

Bottom Right: Visionaries 

Vertical Axis: Ability to execute 

Horizontal Axis: Completeness of vision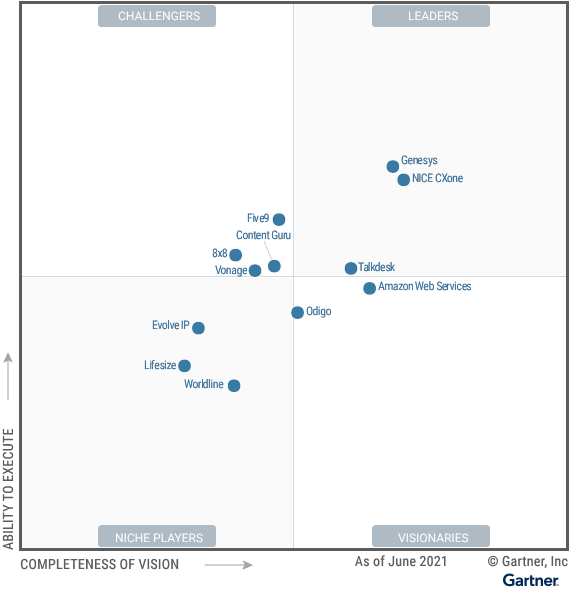 How to Make the Gartner MQ Final Cut? 
To merely qualify to be included in this Magic Quadrant, providers need to do a lot. Mostly, they have to be high-preforming. A minimum of $36 million in total revenue, as of 31 December 2020, is required. "Revenue had to come from enterprise customers and not include BPO or contact center outsourcing business," Gartner wrote in the 2021 report.
Services must (mostly) run on multitenant platforms and on multiple software instances to meet customer needs across many geographies. There are plenty of other requirements, too, like the fact that licenses for contact center seats must be retained by service providers. Furthermore: 
"At least 50% of CCaaS service revenue must be from inbound voice agent licenses (automatic call distribution [ACD])." 
Other licenses may include outbound voice (predictive, progressive, preview dialing) or routing of digital interactions (including email, web-chat, SMS, social media, video, or other channels). There could be access to interactive voice response (IVR)/voice portal, WEM, call or desktop recording and analytics, knowledge management, workflow routing of noninteraction work items, integration with customer tracking (CRM), etc.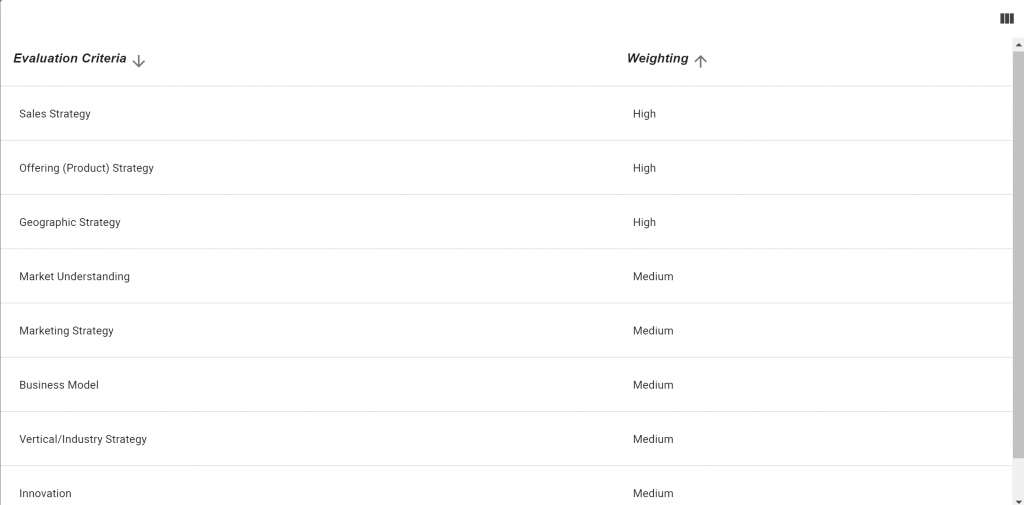 Gartner does not count those who have hosted contact centers where system hardware and software are dedicated to individual customers. It excludes managed services where hardware and software for a singular customer run on-premises – too.
Those who run third-party data centers are excluded as well. And managed services; are just that – they are managed by third-party service providers. According to Gartner – these attributes do not make up a CCaaS solution, therefore did not make the 2021 MQ. 
CCaaS Leaders, Challengers, Niche Players & Visionaries
With strict requirements in place, CCaaS success, and even more – reaching market leader status – depends on a firm's level of visibility, sales execution/pricing, market responsiveness/record, market execution, customer experience (CX) as well as operations data. 
8×8 made the cut – as a market leader – thanks to its well-rounded UCaaS/CCaaS solutions. There is also the firm's geographic strategy. 8×8's global reach and service vision is another qualifier. 
There are some cautions, however, including 8×8's sales strategy, according to Gartner. This also includes operations. AWS, according to Gartner, is a visionary – with Content Guru seen as a challenger. Evolve IP is a niche player, and Five9 is a challenger, with Genesys named a leader in CCaaS. 
Lifesize is another niche player, NICE CXone, (formerly NICE inContact) is a leader. Odigo was named a visionary, thanks to what Gartner calls a "Strong vision for the development of natural language capabilities and automation in the contact center."
Talkdesk is also spending another consecutive year as CCaaS leader, with Vonage named a challenger, Worldline (a niche player), Gartner says that it has a good understanding of the market, strategy, and pumps out tons of innovative products. It cannot, however, seem to respond quickly enough to the market.
Only one vendor was dropped from Gartner's 2021 Magic Quadrant, and that is Vocalcom. The reason? Gartner said that the company did not meet the criteria for inclusion due to falling short of financial requirements.
A Closer Look at the Leaders
Gartner defines MQ leaders as suppliers with "strong support for the four pillars of great customer service, and with an ability to serve multinational organizations with local sales and support organizations."
The ones who earned the distinction of UCaaS leaders in 2021 also graced the list last year. Genesys, Nice CXone, and Talkdesk are all considered leaders, according to the report, which notes that leaders are: 
"Likely to serve customers through channel partners and have strong brand recognition, which has resulted in a large installed base or above-average market growth as a result of customer demand. Leaders also benefit from being able to support varying levels of deployment complexity, including integrations with partners through established marketplaces."
Genesys 
The Genesys Cloud CX CCaaS platform earned Genesys the distinction of UCaaS leader, once more. Through a mix of direct sales and channel partner relationships – Genesys has witnessed success with selling this platform wherever it is sold. With 31 years of incorporation – Genesys has plenty of established channels for global sales, marketing, and a global operations presence. 
"It has been largely successful in using its business foundation to sell and support Genesys Cloud CX, which launched in 2015. It has also made notable improvements to its policies for compensating customers in the event of missed SLA commitments," Gartner notes. 
Gartner does caution that some Genesys Cloud CX customers have indicated dissatisfaction with the functionality of the system's support for digital interactions and digital self-service. "The company's recent acquisition of Bold360 may help to address these shortcomings," it added. 
The group of researchers also note that some Genesys Cloud CX customers have reported delayed responses from Genesys' account management and support staff. They state that this is primarily because they think the vendor's resources are being stretched thin. 
"This issue is not unique to Genesys, however, as it also affects customers of some other vendors that have grown significantly in the past year."
NICE CXone
CXone is a specialized CCaaS platform offered both directly and via international channel sales, with one of its most strategic partnerships being RingCentral, a leading UCaaS provider that bundles CXone within an SMB offering.
CXone first made its debut in 2002 as "inContact," eventually being acquired by NICE in 2016. The acquisition gave the company an upper hand and provided the foundation for further investment, acquisitions, as well as international growth – according to Gartner.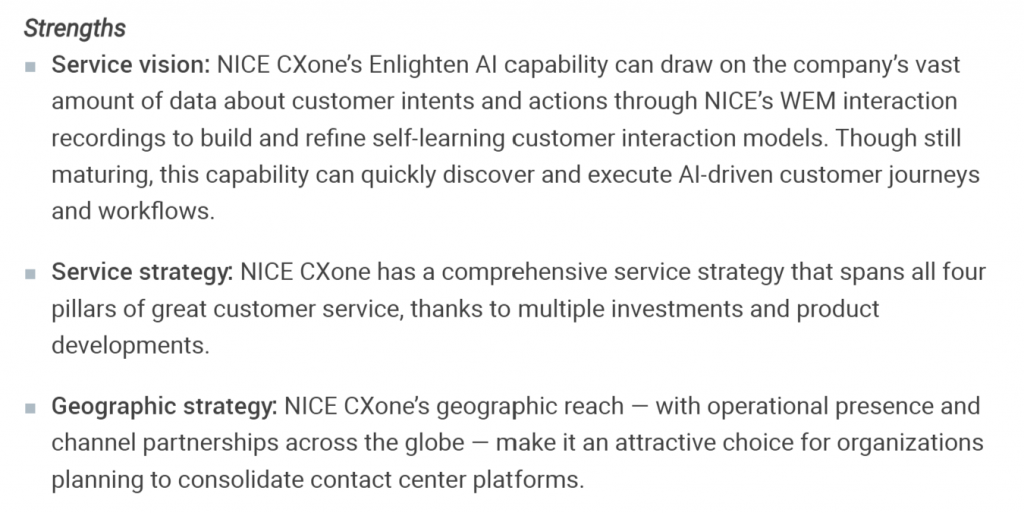 "It also made CXone a stronger service proposition by enabling the integration of contact center and WEM functionality. It is now sold to over 60 countries."
One of its most clever acquisitions comes from MindTouch (a vendor of knowledge management software. Together the duo is set to build out its vision for a more integrated approach to service delivery.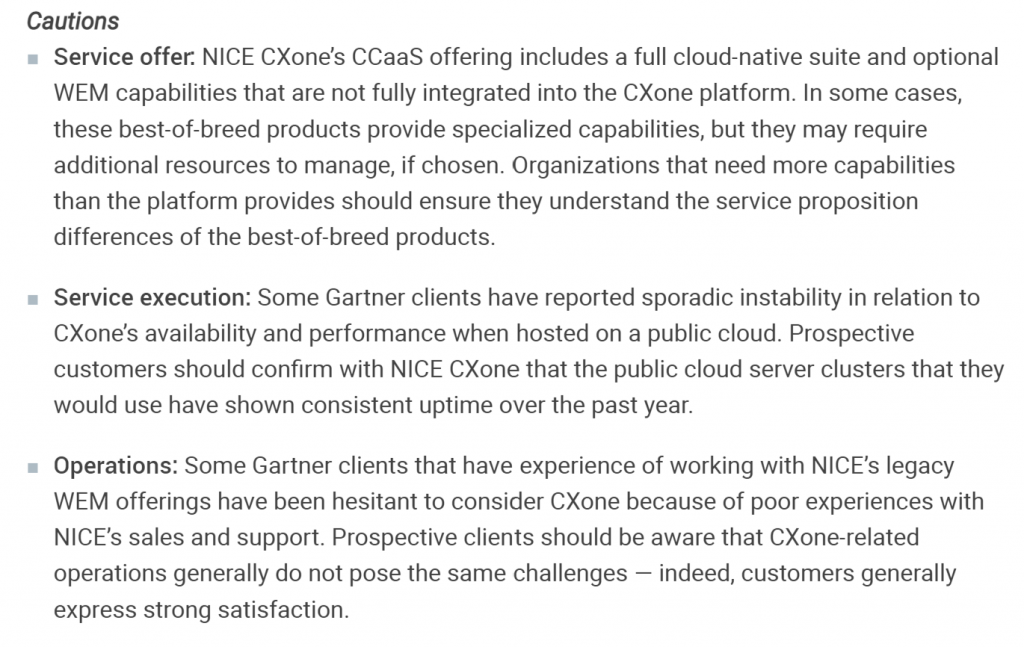 Talkdesk
CX Cloud, the vendor's specialized CCaaS platform, is offered both directly and through channel partners. The company, founded in 2011 in Portugal, the company's initial focus was on the U.S. market before investing further in international expansion.
Talkdesk has a strong service proposition for multi-region organizations headquartered in North America or Europe. Talkdesk, according to Gartner – demonstrates a "strong" commitment to the four pillars of "great" customer service, with a good vision for analytics-driven engagements for both customers and employees.
Gartner's MQ Looks at CCaaS in 2021 and Beyond
With what seems like the worst of COVID-19 behind most of the world, namely in places like North America, Gartner noted that organizations have started to plan for post-pandemic recovery. As such, it said that many CCaaS providers are and will continue to invest in the most in-demand capabilities — the kind that will redefine customer service, Gartner wrote.
"We expect CCaaS to remain a dominant aspect of contact center decision making through 2021 and beyond."
Buyers in the market today; remain focused on replacing on-premises; and server-based contact center infrastructure – ones with fresh new – SaaS-based capabilities. 
"Early adoption of CCaaS focused on integrations with cloud-based customer engagement center vendors."
There is another attractive element – for companies to decrease the number of vendor relationships they have. Gartner called this an attractive selling point. In the end – CCaaS providers offer this and a lot more, fueling strong (double-digit) growth in the market – which is not slated for deceleration anytime soon.